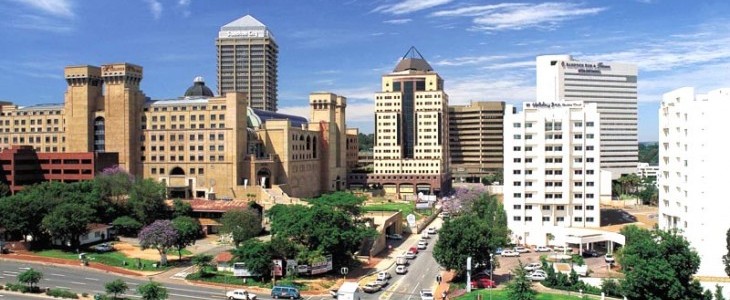 Many people seek to live abroad, especially cities in Europe, America and Asia. This rush to relocate is born out of the desire to reside in a city that offers good road network, electricity and other social amenities as well opportunities for economic growth. Ironically these young aspiring leave behind numerous cities in Africa, that are emerging markets where the real opportunities they seek are located in cities with saturated economy with no new opportunities to fresh immigrants.
These beautiful African cities are amazing place to live in because they have security, they are emerging markets with many business and career prospects, and they have basic infrastructure as well many attractions for recreation. Besides, they have the warmth of African friendliness and hospitality. Here are the 15 best cities to live in Africa:
1. Johannesburg, South Africa
Johannesburg is one of the wealthiest modern cities in Africa; it has a lot of investment and career opportunities.  Its airport is one of the best in the world and it is home to the largest man-made forest in the world. The inner cities are clean and there are several shopping malls, international hotels and restaurants. Johannesburg is an amazing city to live in.
2. Windhoek, Namibia
As the economic, social, cultural and political capital of Namibia it is the location of most government institutions. Though a relatively small city it has a bubbling business district which has trendy shopping malls, bars and restaurants. It has adequate healthcare services and has good educational institutions. Windhoek is a wonderful place to live in.
3. Tunis, Tunisia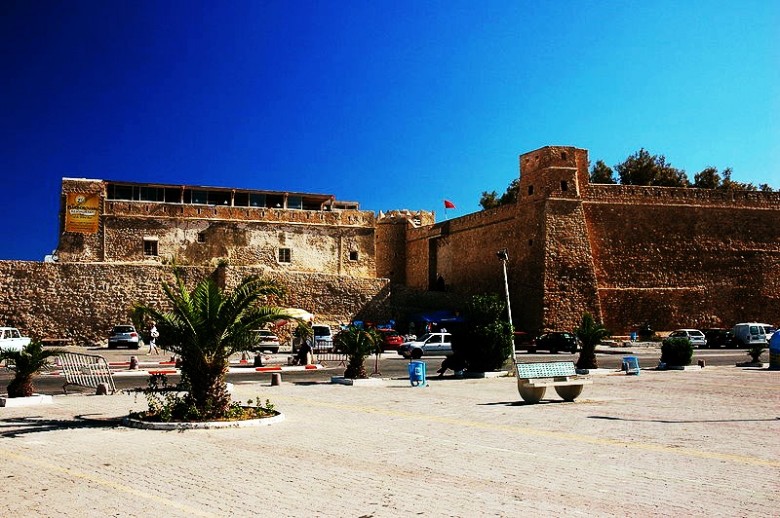 Tunis has a high life expectancy with an average person living up to 74.6 years old it the second happiest place to live in Africa. It is among the first Muslim city to become a UNESCO World Heritage Site. Tunis has an ever increasing manufacturing sector and the gross domestic product of the city is on the increase.
4. Nairobi, Kenya
A good number of multinational companies prefer to use Nairobi as the base for their operations in East Africa and Africa at large; for instance, companies such as Rockefeller Foundation and General Electric chose Nairobi as their anchor city for their African operations. Housing is affordable; their internet connectivity is one of the best in Africa. The technology market is promising, and the city has good social amenities and exciting attractions. The down side is transportation; it is preferable to have your own car.
5. Dar es Salaam, Tanzania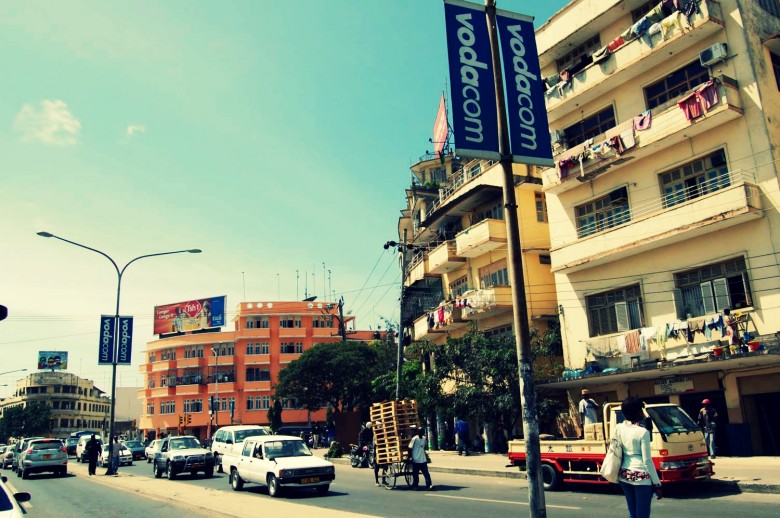 Dar es Salaam is the economic and political nerve centre of Tanzania. It is the third fastest growing African city. It enjoys tropical weather all year round. It is home to the famous University of Dar es Salaam the oldest as well as the largest public university in Tanzania.  There is easy access to basic education as the primary education is free. Similarly, the city is blessed with beautiful attractions, exciting things to do and see, welcoming people and memorable experiences.
6. Cape Town, South Africa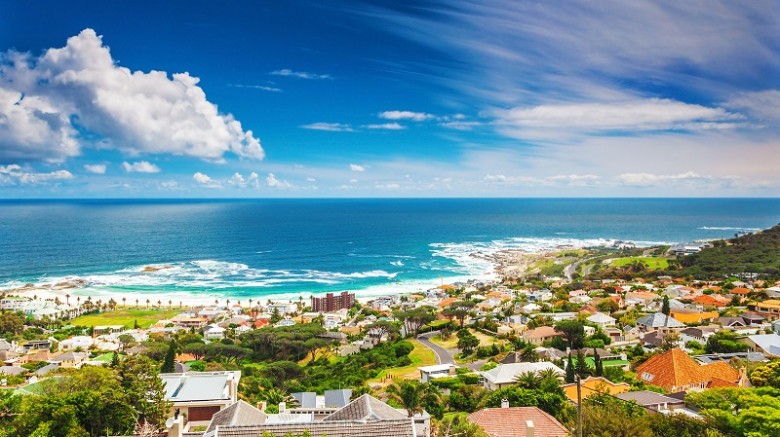 Every amenity and luxuries that can be found in the most developed metropolitan cities of the world is present in Cape Town. That could explain why the city has won several award. It is a very colourful city located near several vineyards which produce some of the best wine money can buy and the city is located between mountains and the ocean. It is the hub of the digital and insurance sector in Africa.
7. Kigali, Rwanda
Photo Source: Sean J on Flickr
Kigali, Rwanda has a large percentage of expatriates among its 1 million residents. The central business district has several modern architecture springing up in recent times among which are the new 20-floor, New Kigali tower that hosts several offices and departmental stores. The diverse wildlife of the country is a great attraction to tourist and it's home to the exotic mountain gorillas. Kigali is abundant with wonderful housing development to reside in. The weather is moderate most of the time and there are varieties of exciting activities and good social amenities for the residents. The people are friendly and always welcoming
8. Kumasi, Ghana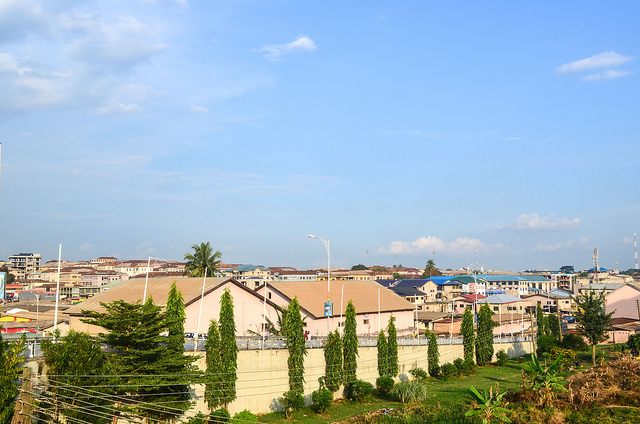 Photo Source: Jbdodane on Flickr
Kumasi is host to one of the largest market in West Africa that has over ten thousand stalls. The city has many beautiful flowers and exotic plants species thus it is called "The Garden City". The legendary hospitality and warm friendliness of the people of Ashanti region in which Kumasi is located makes it a livable city
9. Libreville, Gabon
Photo Source: Hugues on Flickr
Libreville is the largest city of Gabon. It has a literacy rate of about 90 percent. The lifestyle of the people is greatly influenced by the French, which explains the city's beautiful architecture and monuments, grand boulevard and stylish design of the city generally. Its unique features include natural landscape, beautiful beaches, parks and nature reserves and that makes living in Libreville like a permanent vacation. Away from its beautiful attractions, the city is developed and urbanized with amenities to serve the people. Similarly, it doubles as an oil city with an investment, which has boasted the mining sector in recently.
10. Lagos, Nigeria
Lagos is known to be the most populous city in Nigeria. Lagos, the city of aquatic finery, is steeped in history and culture and has remarkable array of magnificent architecture and stunning attractions. The city is main economic spirit of Nigeria, despite not the capital city of the country; it has the strong presence of notable companies, educational institutions and top-notch amenities. The city is an interesting place to live, friendly people and unforgettable experiences.
11. Gaborone, Botswana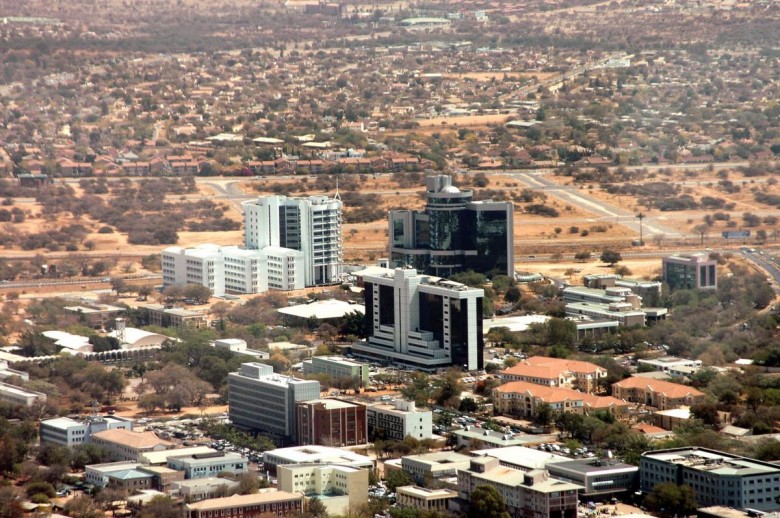 Gaborone is politically stable and has a flourishing economy. It is also one of the most peaceful cities in Africa. The proceeds from diamond are the major driver of development in Gaborone.  Another major contributor to Gabs economy is the exportation of beef to Europe.Tourism is the city has been receiving a big boast in recent years as well as the development of sports and recreational facilities. It is linked to Pretoria the capital city of South Africa. South African shopping malls and departmental stores can found in the city.
12. Accra, Ghana
Accra the capital city of Ghana is a modern city with classic bars, restaurants, shopping malls and night clubs.  It also has a flourishing real estate sector, little wonder it has become a favourite vacation destination for upper class Africans and tourists especially Nigerians who take a short flight to have leisure in their weekend homes in Accra. The Ghanaians are very friendly people and their tropical environment is very much favourable. There are many highbrow area and also nice spots for evening hangout, making it an amazing city to live in.
13. Algiers, Algeria
Photo Source: Damien Boilley on Flickr
Algiers is fondly referred to as the "Paris of North Africa". In Algiers the visual magnificence of Europe beautifully blends with the splendour of the Arab world. The city has a booming economy and accommodates a lot of expatiates and foreign employees. Similarly, the city runs a socialist system which does not stress class differences. The tourists' attractions of Algiers are spectacular with beautiful sandy beaches and fascinating landscape.
14. Grahamstown, South Africa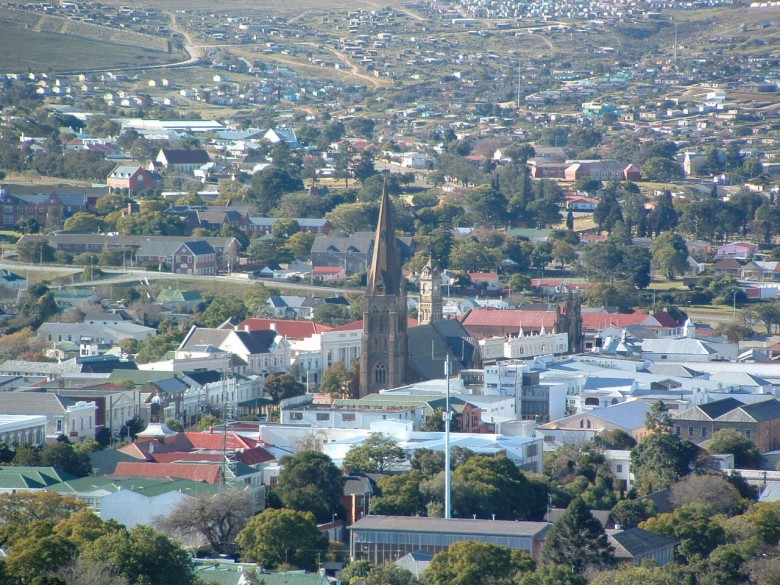 Grahamstown located in the Eastern Cape Province is an arts and literature centre. The world famous National Arts Festival which holds in the city every summer is one of the big appeal of the city. There is easy access to higher education in the city as the renowned Rhodes University is located in the city. It is known as a city of academia because it is the only South African city with Education as its major economic sector. Over 40 religious buildings of various faiths located in the city has earned it the alias "City of Saints"
15. Asmara, Eritrea
Asmara has magnificent architecture, a promising Italian-Eritrean community which has existed since the colonial days. It is the economic hub of the nation and was described by Madote.com as "the safest in the world," though political instability in recent times has left many refugees abroad and the country has been stigmatized. However, Asmara is city is culturally and urbanely developed. When it comes to living in the city, there really is something for everyone.
Have you live in any of these cities before? Kindly share your experience with us in the comment below: