DON'T BLINK, YOU'LL MISS IT!
The thing about great deals is that if you don't act fast, you'll blink and they'll be gone. We've got international deals that'll make your jaw drop. Travel from Kenya to Yiwu, Cairo, Lusaka & More from as little as 366 USD. Travel from 26 – 31 January 2018 but be sure to book ASAP to avoid disappointment. T&C's Apply.
When can I book: Immediately
Book Kenya Airways in Kenya with Travelstart. Kenya Airways is the national airline carrier of Kenya with its main hub at Jomo Kenyatta International Airport. It is one of the leading Sub-Saharan airline operators and in 2013; it was ranked fourth among the top ten ones that operate in Africa by seat capacity. It has been recognized in the prestigious World Travel Awards 2013 as the 'African Leading Airline'. The company's slogan is 'The Pride of Africa', currently covering 56 destinations around the world.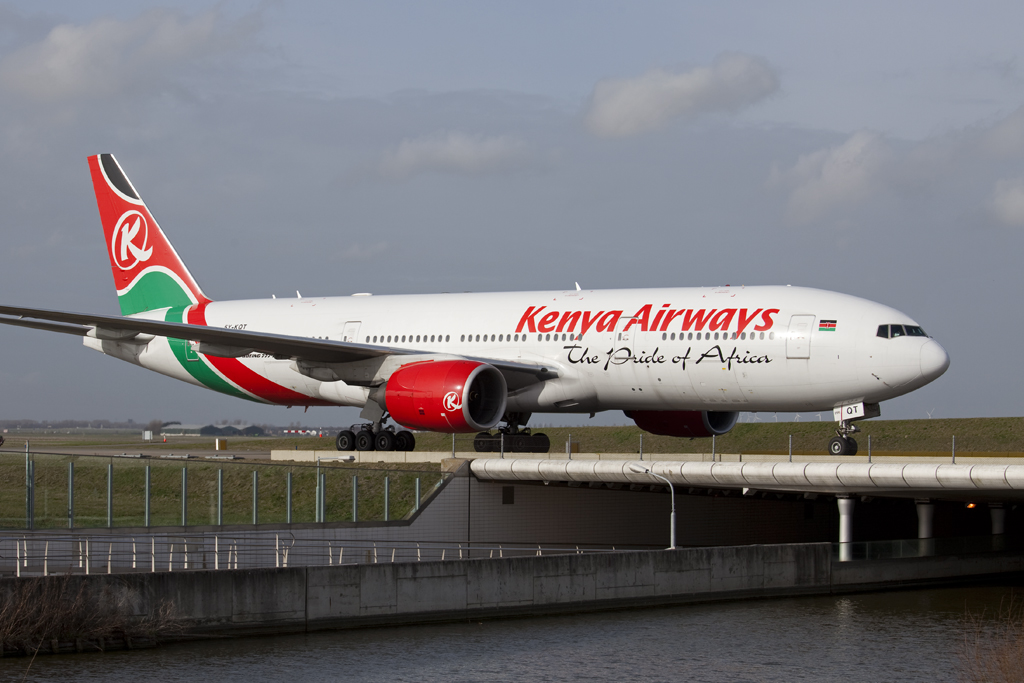 Kenya Airways Air Baggage Allowance
The domestic baggage allowance is now 20kg for Business and Economy class respective. There is no charge for checked in baggage. Travelling on Kenya Airways, it is expected that the sealed transparent bag should not be more than one litre and the item containing liquid should not exceed 100ml and must be able to fit inside the sealed bag. A piece of hand baggage should not exceed 10kg with size 55 X 38 X 20 cm.
Excess/ Overweight Baggage
A weight per piece in the Economy class should not be more than 23 kg but above 32kg have a charge of EUR100 or equivalent in local currency applies. Baggage more than 32kg would be forwarded as freight.
Baggage Restriction
Explosives, flammable liquids, ammunitions, fireworks, and flares are not allowed.
Radioactive materials, lighters and corrosive materials are not allowed.
Sporting equipment such as hockey sticks, billiard cues, baseball/cricket bats, golf clubs, etc.
Aerosols (perfumes, hair sprays, medicines containing alcohol) not exceeding 0.5KG/L per article and 2.0KG/L in total weight.
Baby strollers
Pets are not allowed except dogs and cats which can be accepted through Kenya Airways Cargo with an Airway bill and all the other necessary documentation, but an advance arrangements for pet travel services are required during flight booking.
Check-in
Every traveller is advised to abide by the rules in the pre travel stage of their journey and there should be extra time at check in and then the security check points arriving at the airport at least 3 hours before their flight departure. The domestic check-in closure is 30 minutes before departure while the International flight check-in closure is 90 minutes before departure.
In-Flight Entertainment
There is an all long –haul flight entertainment, from the moment you board Kenya Airways right through the journey until your arrival. There are over 1000 hours of audio-visual entertainment, block buster movies that are more than 100 in different languages, up to 40 hours of TV series and documentaries, more than 300 music albums and 25 exclusive radio stations. If you love video games, you are in for a ride with more than 20 video games to select. The cabin crews are exceptional in taking care of passengers and their needs on transit.
The Msafiri Magazine is the official magazine of the Kenya Airways and it is a travel guide to tourist with huge information about Kenya, lifestyles and entertainment.
Flight Classes Available
Kenya Airways provides passengers with First Class, Premier Business and Economy Class services. There are lots of services including continental and local dishes, with luxury and comfort attached to each flight class.
Kenya Airlines' Flying Blue
Flying Blue is the frequent flyer program designed to provide customers with the special flight deals and luxuries. Membership is required for this service.
Fleet Information
Fleet includes the Kenya Airways B777-200ER, B767-300 ER, B737-800, B737-700, B737-300, Embraer 170 LR and Embraer 190 AR. Kenya Airways is about introducing The New Generation 777-300ER, which is voted as the best aircraft in the world.
Book Kenya Airways Flights with Travelstart
You can get cheap flights with Kenya Airways on Travelstart. Compare the cheapest flight fares and book your ticket to any destination of your choice.
Fare Conditions:
When Can I book: Immediately
When Can I Travel: 25 - 31 January 2018
Fares are subject to change and availability.
Offer is subject to availability of seats at time of booking.
---
Share the news