Experience the best Nairobi has to offer! Book cheap flight to Nairobi with Travelstart!
Nairobi, Kenya's rambling capital, is a famous travel destination and the regional hub of East Africa. Embracing a multi-ethnic atmosphere of European, Asian and Muslim cultures, Nairobi offers a great variety of attractions, including wildlife, and modern landmarks. If you're looking for a diverse experience, Nairobi is the place to be. Nairobi is one of the most affluent cities in the African region, above Johannesburg and Lagos.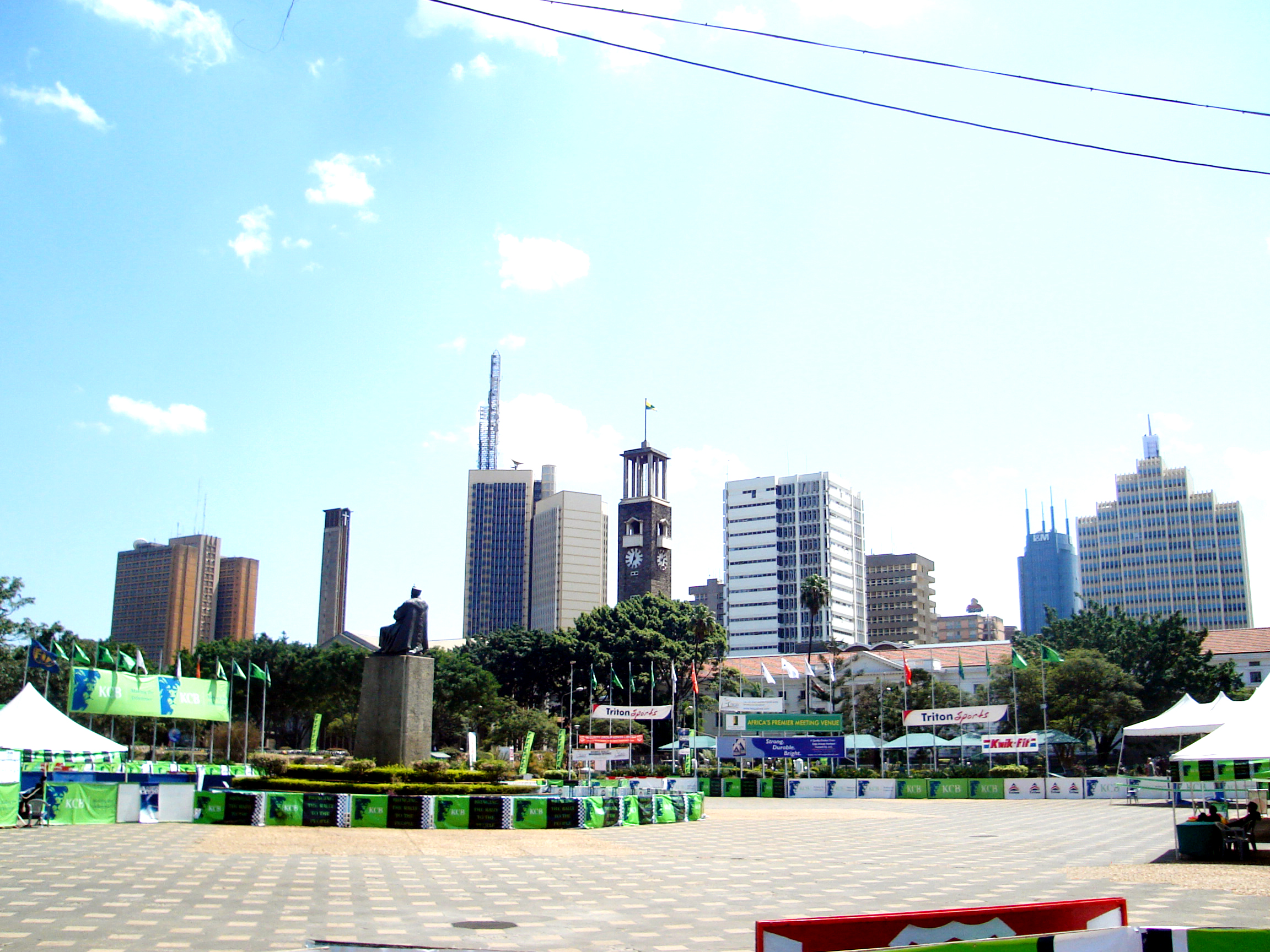 The Main Attractions
Most big cities around the world have a zoo, but Nairobi can be proud to have a 113-square-km park of grassland, cliffs and forest teaming up with wild animals. Besides being Kenya's oldest National Park, Nairobi National Park is a wildlife sanctuary where you can meet all sorts of plains wildlife within sight of the city's skyline. Rhinos, leopards, cheetah, lions, spotted hyena, hippos, buffalos, giraffes, zebras, gazelles, 14 species of antelopes, monkeys, pythons, crocodiles, and more than 300 bird species are some of the animals to observe in an open savannahs full of rocky valleys, bushes and grass. The Park also hosts the Wild Animal Orphanage, which takes care of injured or abandoned wild animals. If you decide to stay in the National Tented Camp, Nairobi's first tented accommodation, you will enjoy a unique safari experience into the wilderness, yet so close to the city.
Nairobi has also amazing sightseeing. The mausoleum of the first President, Mzee Jomo Kenyatta, the Kenyan Parliament Building, the City Square, the Kenyatta International Conference Centre, the Railway Museum and the National Museum (a preview of what you will see at the National Park). Make sure to shop at the Blue Market, a typical craft market where you can meet with the African culture. Stop at the Giraffe Manor to have your breakfast or a picture with a giraffe at your bedroom window. And of course, take a stroll down Kenyatta Avenue, Nairobi's shopping and business area.
Looking for a diverse and vibrant nightlife? Nightclubs, restaurants, and sports bars offer plenty of entertainment at reasonable prices. You can have a beer at any outdoor bar, mingle with the locals and enjoy good music in a laid-back atmosphere. If you love gambling or look for a wonderful dinner at an exceptional place, visit the Casino Paradise at the Safari Park Hotel. The place is known as the "African paradise" because of its unique setting and great service. And of course, don't forget to try Tusker, the local Kenyan beer, which is served warm or cold.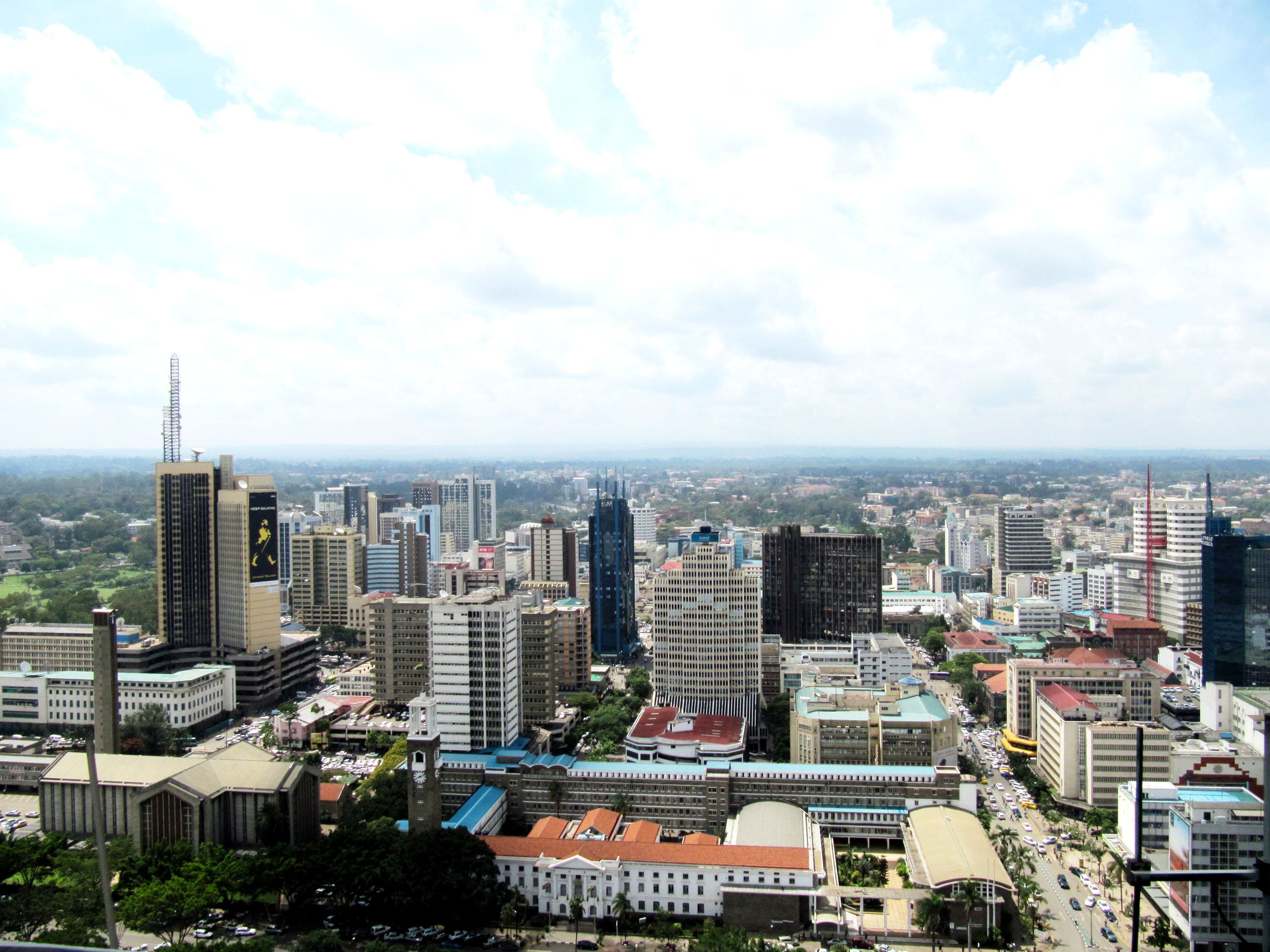 Jomo Kenyatta Airport (NBO)
All flights to Nairobi land at Jomo Kenyatta Airport. Located just 15 kilometres southeast of Nairobi's Central Business District, Jomo Kenyatta Airport is the busiest in Eastern Africa, serving both local and international airlines daily. Whether you're flying locally or from the USA, Canada, Australia or Europe, you can always book a cheap flight and get to Nairobi. Book cheap flights to Nairobi with Travelstart booking engine. Search and compare airline and flight fares.
Car Rental
Nairobi's airport offers a car rental service. You also pre-book your car on Travelstart and save both time and money when you arrive at the airport.
Hire a car
with Travelstart.
Hotels and Accommodation
Nairobi offers a great variety of accommodation, including luxury hotels, budget guesthouses and tented camps. No matter what type of accommodation you choose, comfort, convenience and safety are guaranteed.
Best Time to Visit
Nairobi's nickname is "Green City in the Sun" because of its great climate all year round. Built on the central Kenyan plateau at an altitude of 5,500 feet, Nairobi has warm summers and cool winters with light humidity and a pleasant breeze. The city is normally bathed in the sun with a temperature as low as 20 Celsius during summer and as high as 26 Celsius during winter. The best time to visit Nairobi is January and February because the climate is hot and dry or June to September because of the nice breeze. Anytime between March to May and October to December, expect humidity and rain. Still, you will be able to shop around and feel the city vibes.
Book Cheap Flights to Nairobi
Book cheap flights to any domestic and International destination from Nairobi - Jomo Kenyatta Airport (NBO). Travelstart offers easy and cheap online flight booking to and from Nairobi.
---
Share the news