Discover and explore the tourist's paradise - Dubai! Book cheap flights to Dubai with Travelstart Kenya!
The tranquillity of the desert, the world's largest shopping malls, and hot weather all year round, makes Dubai a favourite travel destination for foreign visitors including Kenyans. Home to just over 2 million people from more than 200 nationalities, Dubai is one of the most cosmopolitan cities in the world. With impressive shopping and leisure facilities, the sun shining almost every day, what's not to love about Dubai?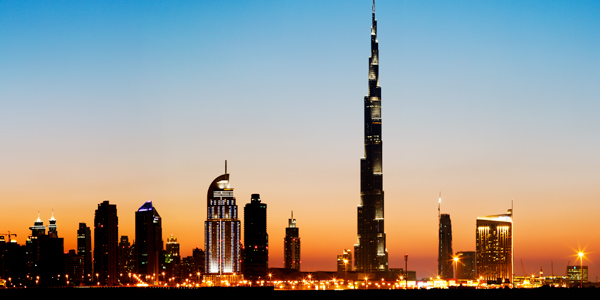 Major Attractions
There are so many things to see and places to visit in Dubai, the Burj Khalifa- Tallest man made structure in the world, is a must has a breathtaking view of the rest of Dubai that will blow your mind away. For the adventurous travellers, a visit to Dubai wouldn't be complete without a Desert Safari, dune bashing with Land Cruisers and entertainment in a desert camp, where you get to sample the local food and culture such as belly dancing and kandura. Dubai is well known for its shopping malls, and Dubai Mall being one of the world largest shopping mall is home to any store in the world you can think of, you will definitely find it there. It has an indoor sports and entertainment area as well.
Nightlife in Dubai is amazing with hotels that have themed bars, Irish pubs and high end clubs such as the Cavalli club owned by designer Roberto Cavalli. The touch of architecture will leave you so fascinated. One thing to note though, alcohol is very expensive in Dubai, bars strictly close at 3am this being the latest time any bar can stay open.
Dubai International Airport (DXB)
Dubai Airport (code DXB) is Dubai's main airport and the major hub in the Middle East for major airlines.
Hotel & Accommodation
Dubai is home to high end hotels. Palm Jumeirah a man-made island in the shape of a palm tree home to high end hotels and housing. Most celebrities have apartments and condos in this part of Dubai. It also hosts the Lost Chamber aquarium, the biggest in the Middle East. For those who love architecture, Downtown Dubai is a personal favourite. The malls and hotels are built in the ancient and rustic look, such as Madinat Jumeirah which is the largest resort complex in Dubai and is home to private villas and plenty of bars and restaurants inside.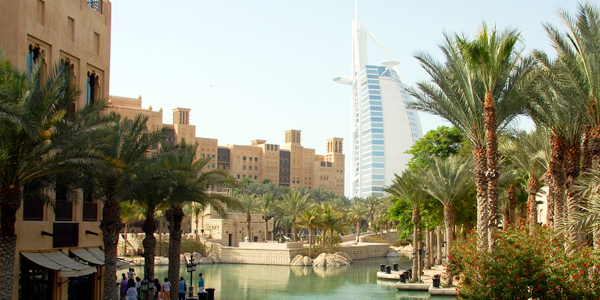 Dinning
Food in Dubai is amazing bearing in mind that 70% or higher of the country's population are foreigners, with this in mind you can find any cuisine you seek there whether it's in a local and home setting or gourmet restaurants with high end celebrity chefs. Book hotels with Travelstart Kenya.
Car Rental
Once you arrive in Dubai it's easy to find public transport. The Dubai Metro is very well organized and quite clean, as well as taxis from the airport. However, hiring a car or chaffeur-driven car to take you around makes it very easy to explore Dubai city. Hire a car with Travelstart Kenya.
Best Time to Visit
During winter, which is from October all the way to April, the weather is pleasant with cool nights and the weather during the day is not so hot. The coldest it gets is about 8 degrees at night which is not so cold compared to other countries.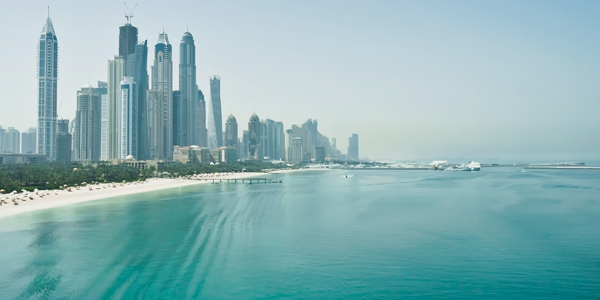 From The Souk with its open air markets for spices and all sorts of things, to the Gold Souk and The Creek, Dubai will offer you an out of this world experience.
Flights to Dubai (DXB) from Kenya (NBO) and (MBA)
Search and book cheap flights to Dubai with Travelstart Kenya on the booking engine above. Passengers depart from Jomo Kenyatta International Airport (NBO), Nairobi or Moi International Airport, (MBA) Mombasa and land at Dubai International Airport (DXB), Dubai. Travelstart will help you get the best Dubai flights, helping you save a lot on time and money.
---
Share the news