Explore Mombasa - the centre of the coastal tourism industry in Kenya!
Mombasa is the second largest city in Kenya behind Nairobi and one of Africa's most renowned travel destinations, mostly known for its exotic beaches and coral reefs. Spreading along Kenya's Eastern coastline and bordering the Indian Ocean, Mombasa is located on Mombasa Island and is connected to the mainland by the Nyali Bridge. The island is separated by Tudor Creek and Kilindini Harbour, two fancy creeks that add up to the city's atmosphere. If you're looking for a relaxing vacation, first-class accommodation and a great travel experience, book a cheap flight and travel to Mombasa.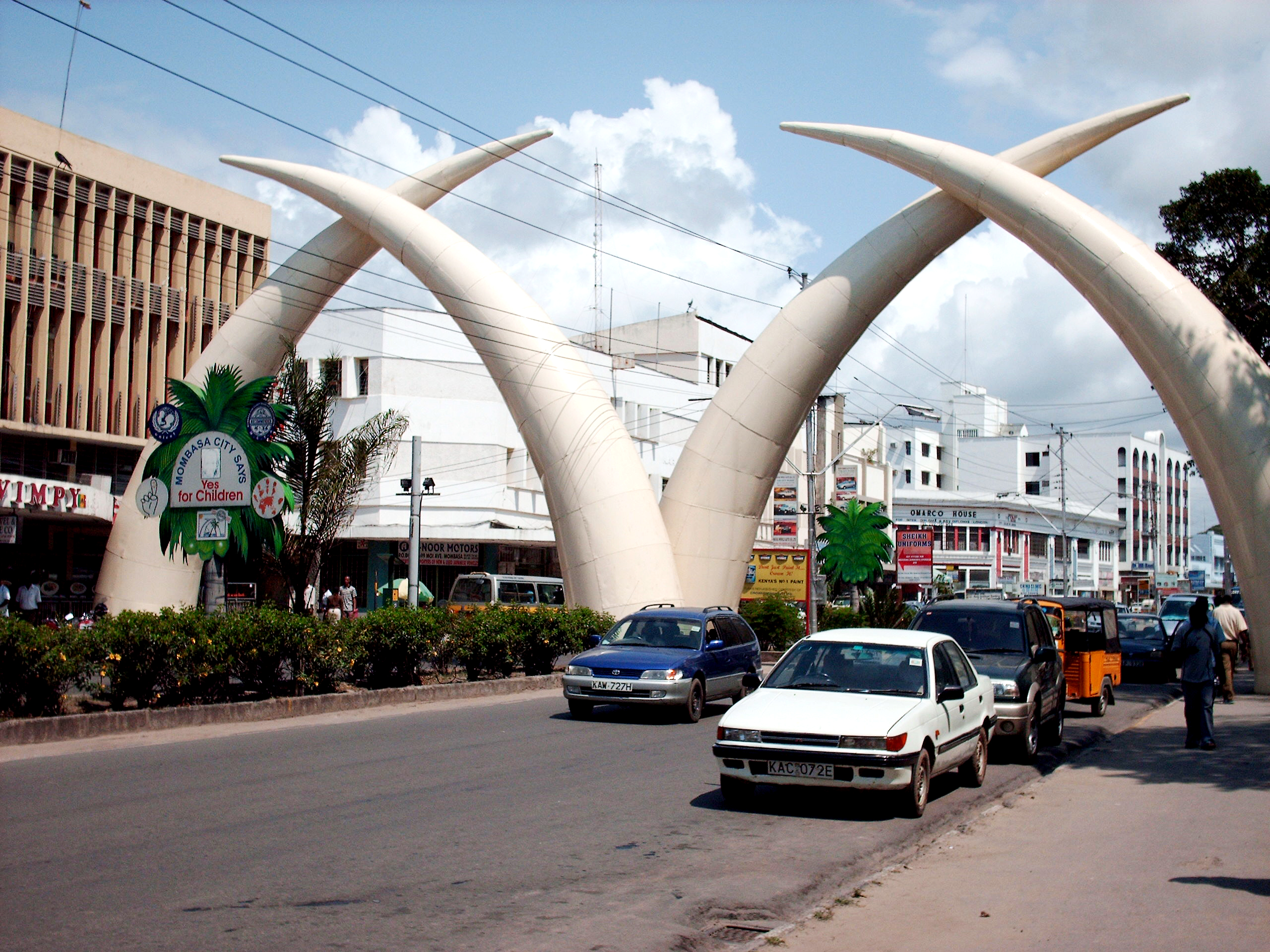 The Main Attractions
One of the main reasons to visit Mombasa is its white sandy beaches that stretch for miles along the North and South Coasts. Whether you want to swim in the warm Indian Ocean waters, sunbathe, or do sailing, surfing or scuba-diving, Mombasa is the ideal place to be. Yet, the city offers more than wonderful beaches. Embracing a diverse cultural history due to colonisation by Portuguese, Arab and British settlers, Mombasa has great architecture as well as amazing historical remains. Visit Fort Jesus, the major relic of Mombasa's history, which narrates the story of slave trade during the Portuguese domination with its numerous deserted cells and artefact that are exposed in the local museum. Walk through the Old Town to feel how the city used to be a hundred years ago. With its own atmosphere where the Swahili culture meets the Arab influence, the Old Town creates a unique setting of distinctive Muslim architecture and Swahili designs carved all over the places. Around Fort Jesus, you can find all sorts of colonial buildings, the Mombasa Tusks, and the Treasure Square where the city's historic town hall is located.
Are you a nature lover? Haller Park is Mombasa's largest animal sanctuary in the middle of urban sprawl. In 1999, the place has been transformed into an ecological paradise and became the home of a variety of plant and animal species, including wild animals (those that you would see on a safari), reptiles and insects. Mamba Village in Nyali can offer you an unforgettable experience where you can watch the crocodiles fighting for their food. And of course, you can rent a bike and stroll all along Mombasa's coastline to enjoy the city's nature and mingle with the locals.
Mombasa offers a diverse nightlife with numerous dance clubs, discotheques and fancy restaurants where you can taste a great variety of ethnic food. The diversity in the cuisine makes Mombasa one of the most famous tourist destinations. Whether you like British, Indian, traditional Kenyan or European cuisine, Mombasa can satisfy any taste. Do not to miss the outstanding seafood.
Mombasa International Airport (MBA)
All flights to Mombasa are handled by Mombasa International Airport (MBA), also known as Moi (named after former Kenyan President Daniel arap Moi). Moi, the second largest airport in Kenya after Jomo Kenyatta Airport in Nairobi, handles more than eighteen airlines flying directly from and to Europe, and serves more than twenty destinations in the African region. Make sure not to miss the great deals Travelstart offers in flight booking, especially during holiday season.
Car Rental
For flexibility and easy movement, you can hire a car so that you can enjoy your vacation to the fullest. Travelstart offers car rental services. You can select book any type of vehicle at reasonable prices, fully inclusive and a best price guarantee on Travelstart.
Hotels and Accommodation
Mombasa offers a great variety of accommodation, including luxury hotels, budget guesthouses and hostels. However, the most popular accommodation is on the North and South Coasts, where each hotel has a unique theme to match the white sandy beach that lies all along. No matter what type of accommodation you choose, comfort, convenience and safety are guaranteed.
Best Time to Visit
Mombasa has a tropical climate with a lot of rainfall. The average temperature throughout the year is 28 Celsius during the day and 22 Celsius during the night. April and May are the rainiest months with heavy rain, so you'd better avoid travelling to Mombasa during that period. Any other time during the year would be fine, especially January and February when the rainfall is minimal.
Book cheap flights to Mombasa and from Mombasa to any destination of your choice with Travelstart.
---
Share the news