Every day more and more bars and restaurants opening across the globe, but what makes a place interesting? Why do people prefer going to a bar that has its character, its own story? The average clubs and bars often become boring and dull after a few visits and they start to look the same. Themed bars, however, excite people more and make their experience memorable. Do you remember some of your travels with such unique creative bars and restaurants?
Let's take a look at the most interesting themed bars and restaurants all over the world:
1- Big Lebowski Bar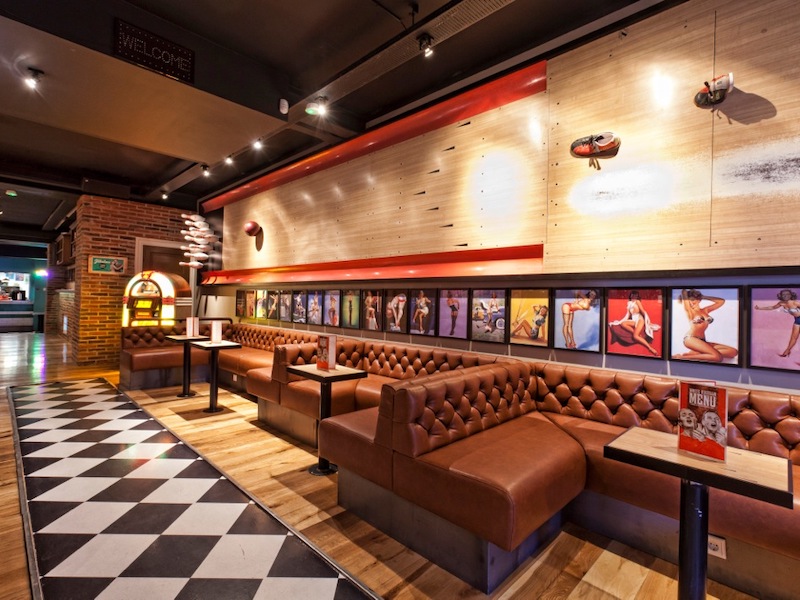 The 1998 film The Big Lebowski by Coen brothers is not only a film, but it is also a lifestyle. The true fans of the movie know what we are talking about as they've already fallen in love with this bar, and others become fans after visiting it. The interior is divided into four separate themes-bowling alley, a 50s diner, a southern-style porch and a 60s' playboy lounge bar upstairs.
Opened on April 2012, the bar prides itself on its diner-style menu with thick-creamy milkshakes, delicious burgers and White Russians. Lebowski Bar opens 11 am every day serving lunch and happy hour from 4-7 pm. The retro filmy vibe of the place is just amazing to grab a drink and a burger, to sing to some good old tunes. There is a weekly movie quiz that is held every Thursday at 9 pm.
2- Robot Restaurant and Bar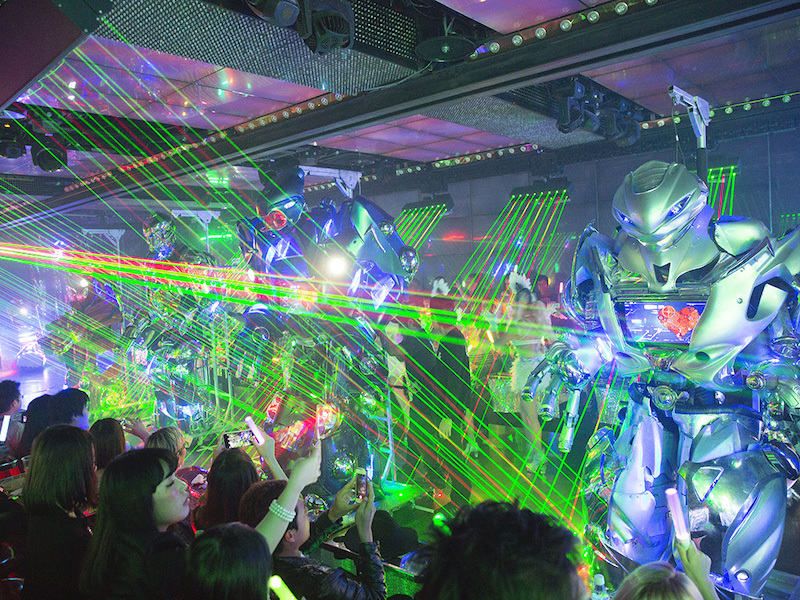 "Honestly I have to say I think it is one of the most bizarre things I've ever seen. I can't 3 weeks later tell if its one of the best or weirdest things, but I suppose that's what so great about it. It's so different and Japanese you just have to see if for yourself."

(Matthew J, Tripadvisor)
Robot restaurant located in Shinjuku is where you go to watch giant mechanised spiders fight robot-sharks in mid-air. Your senses get shocked and your adrenaline is triggered. This bar promises to satisfy your desire for the neon, modern and odd. Japanese culture meets robots and a new world of entertainment comes to life. Anyone from adults to children can come and enjoy this vibrant, bright and energetic show. It takes approximately 90 minutes. Don't forget to book your tickets beforehand.
3- Victorian Bath House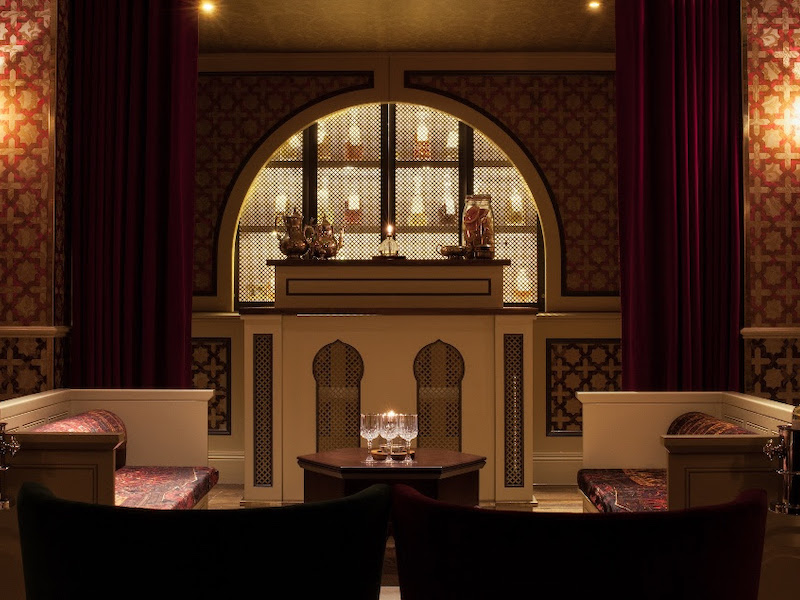 "Great venue for a party

Had a work Christmas do here. It's a fascinating venue, intimate but not crowded, which offered excellent service. Certainly a little out of the ordinary and well worth a try."

(Peter H, Tripadvisor)
Victorian Bath House is a hedonistic hideaway in London. In a former life, it was the place for a relaxing soak. Originally built in 1895, the grand vision of the architect was of a Turkish bathhouse, filled with Arabic motifs and outlandish tiles. It is a quirky place that makes it perfect who wants to feel lost in history and time. You can choose this venue to enjoy a cutting edge cocktail, as their house menu is inspired by authentic Victoriana with a modern twist. It's also a stunning choice for a special date or private parties.
4- Giger Bar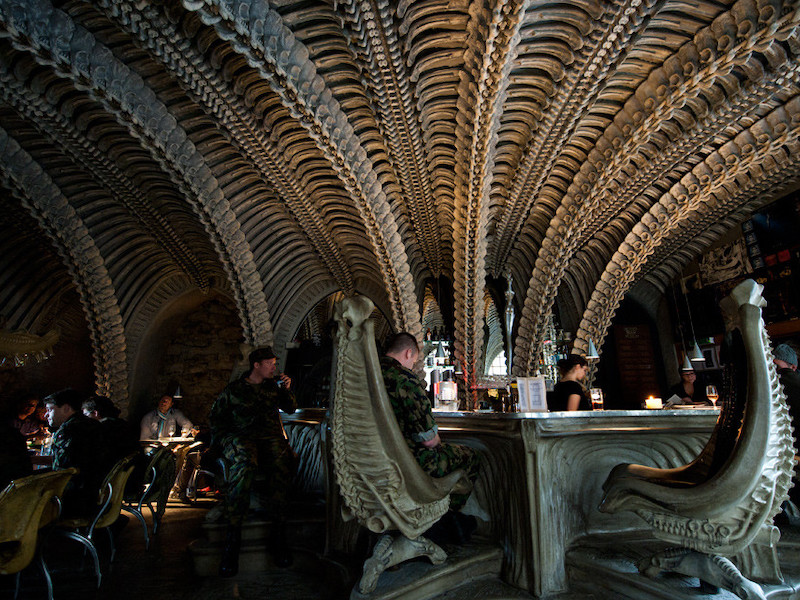 "An Alien Adventure

If you've watched the aliens movies and thought to yourself, "I'd love to drink and eat in the hollowed-out remains of a xenomorph", then this is the place for you. The drinks are unique, the food is fair, but you're here for the decor, and it is stunning. "

(MEStevens30, Tripadvisor)
Have you ever enjoyed a drink inside the belly of a beast? Or in front of a scary alien with sharp teeth who stares at you? Get ready to sit on bone-throne chairs and sip the creepiest cocktail of your life. H.R Giger Bar is a dystopian nightmare in the beautiful medieval village of Gruyéres. It is one of the weirdest themed bars in the world.
H.R Giger, the Swiss set designer/sculptor/artist is known for his work on sci-fi flicks as Alien, Dune, Species. Since 1998, he's maintained a museum showcasing designs from his vast Hollywood career, as well as some personal works of art. It's mind-boggling, it is eye-popping!
5- Subsix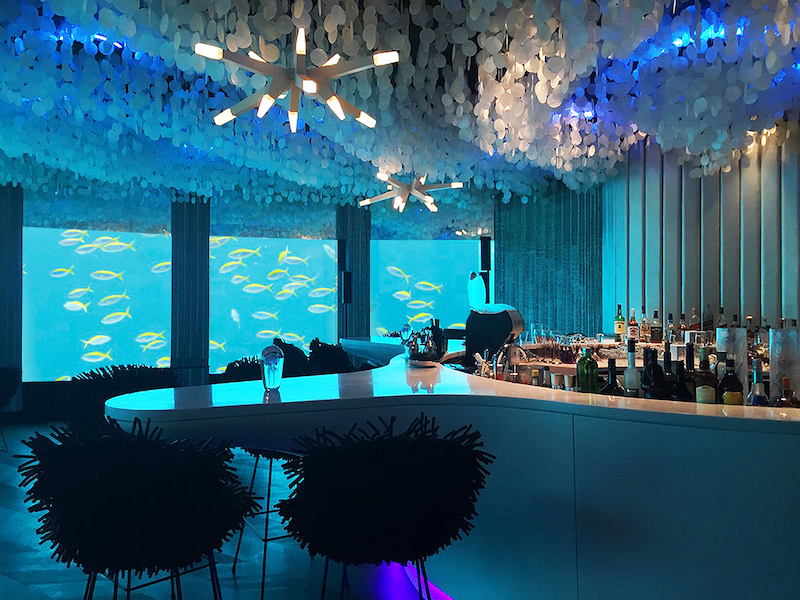 "Wine with the fish!

A truly amazing experience. Beautiful surroundings, drinks while watching the fish. What could be better? We could even FaceTime our family while under the sea !!" (Linda B, Tripadvisor)
Subsix opened in October 2012, this bar is located off the coast of the Maldives and is the world's first underwater nightclub. It sits 6 metres beneath the Indian Ocean. While sipping your Strawberry Balsami Caipirinha, you can watch manta rays and fish swimming by through the floor-to-ceiling windows. To protect coral reefs and other ocean creatures, Subsi was built above ground and then lowered into the water about a third of a mile from the coast.
6- Minus5° Ice Bar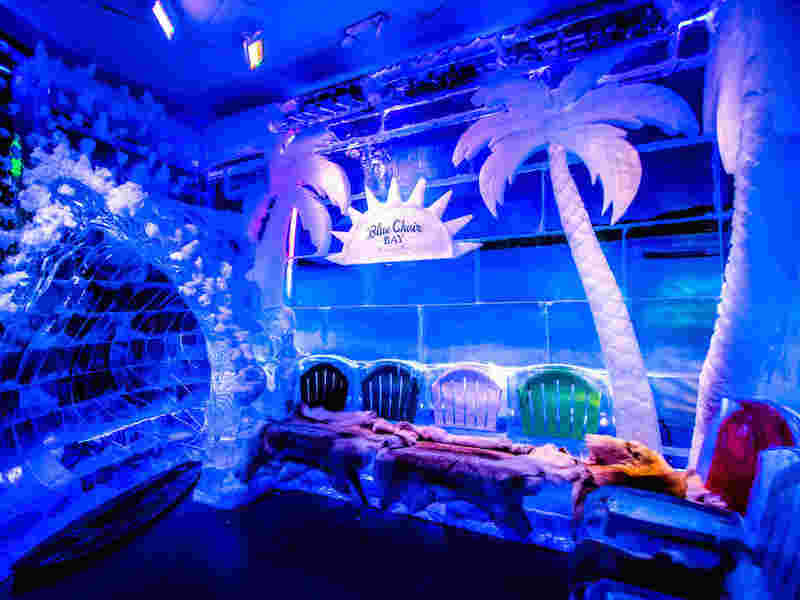 "Soooo hot, and yet cold at the same time!!

Had a blast, bartenders are super cool, ice sculptures are amazing and find, sexy. Drinks are terrific. Going back again. I will wear even warmer clothes so that I can stay inside longer." (Jarod J, Utah, Tripadvisor)
Minus5° Ice Bar opened in September 2008 and it's recognised as the first ice bar in America. It offers both an energetic, unique environment and a nice reprieve from the Vegas heat. This place is made of 90 tons of ice, the walls, the seats, and even the glasses you have your drink in. Once you choose your package, you're kitted out with gloves and a faux fur coat and you are ready to travel to a winter wonderland! An exciting LED show takes place and upbeat music plays as you explore the different ice sculptures and themed ice rooms. Minus5° Ice Bar is a must-do when in Vegas. Don't forget to put this bar on your bucket list!
7- Bascule Bar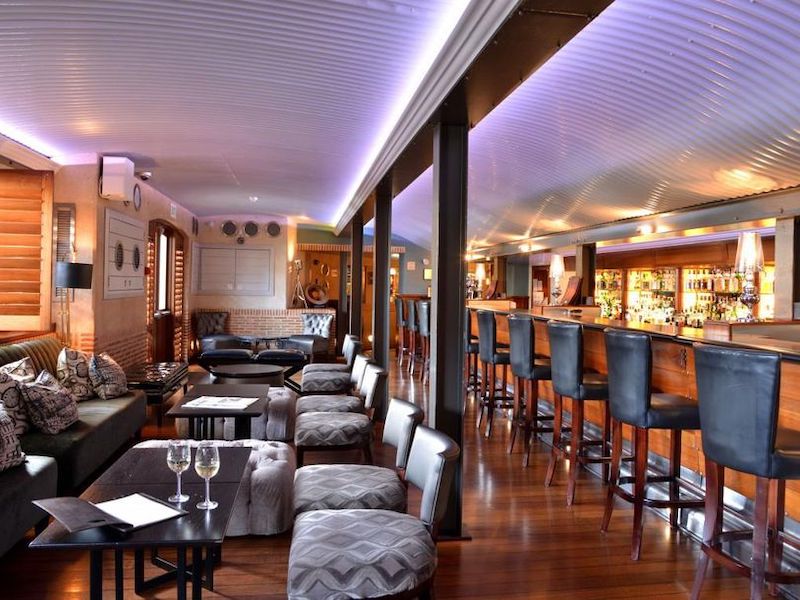 "Well kept little secret

The self-educating whiskey tasting was something new and we enjoyed it. Some of the best pub food I've ever eaten! It's understated on the menu – go hungry!"

(Yolande D, Tripadvisor)
Bascule is a sophisticated, nautical-themed bar that serves over 480 varieties of whiskey. Yes, they have one of the largest whiskey collections in the entire Southern hemisphere. Outdoor tables facing the marina is a stunning spot for having a refreshing drink and some delicious tapas. You can be a member of "Bascule Whiskey Club" and store up to ten bottles of whiskey in private cabinets, marked by engraved name plaques and accompanied by a personalised cut crystal whiskey tumbler. Members can enjoy exclusive tasting evenings led by whiskey specialists from all around the world. It's a unique opportunity to learn more about this ancient spirit, including its history, the art of distilling, maturing and, of course, blending it.
8- The Old Man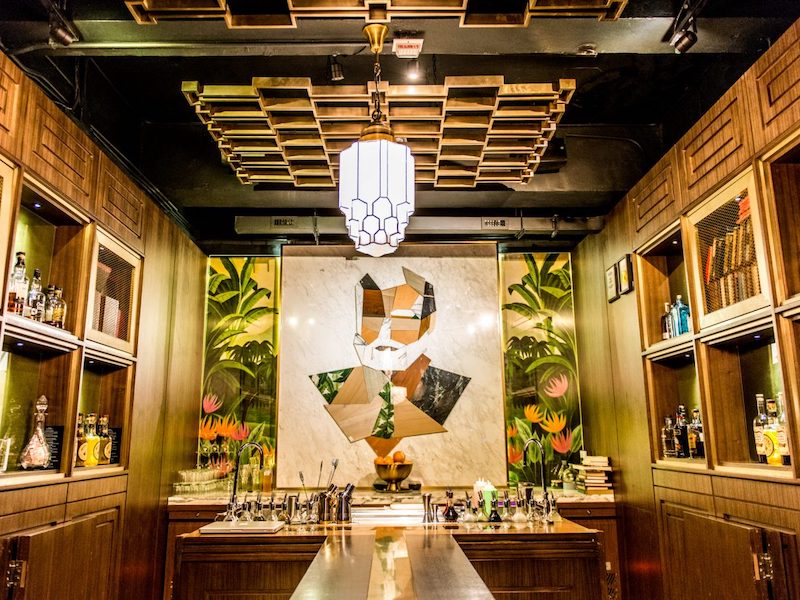 "Unique experience!

Very unique experience – bar unlike others! Very kind staff, happy to give you details on all the drinks! Cosy place, great for a catch-up. Some of the cocktails way too strong – make sure you choose the right one for you."

(DominiLdn,Tripadvisor)
It opened in 2017 and has made it to the top of Asia's 50 Best Bars list. A grand, abstract, geometric portrait of Ernest Hemingway welcomes you as you enter. This bar is named after his prize-winning novel: "The Old Man and The Sea". The head bartender built a concise list of libations inspired by the author's favourite drinks, spirits, and flavours.
9- Truth Coffee Roasting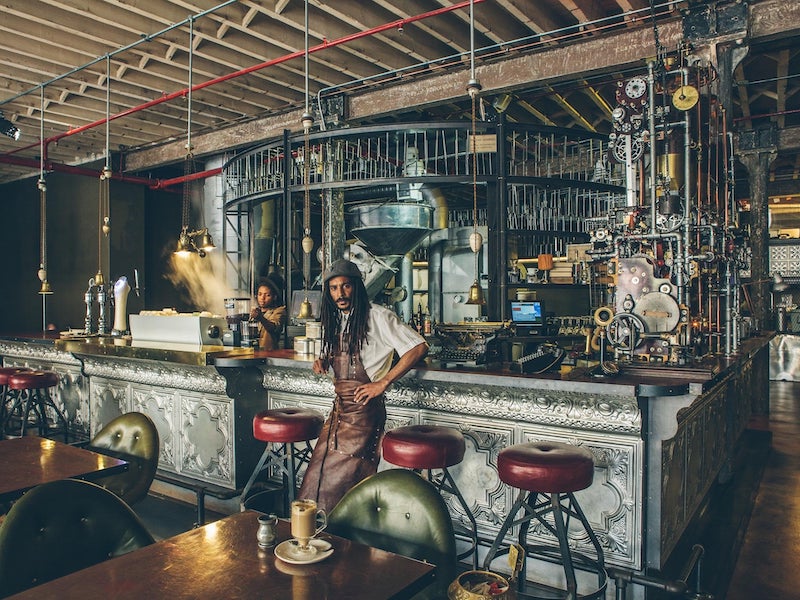 "Ubercool and the best coffee ever

What a cool place and the best coffee ever!

My wife found this place in June and dragged me here since I really enjoy coffee and I must say that so far this is the best coffee I have had.

Been here three times already and the food is also good

Will be back for sure." (333Helge, Tripadvisor)
This steampunk-themed coffee shop was created by Haldane Martin who considered the form factor of espresso machines and coffee roasters to be somewhat similar to the Victorian futuristic fantasy style found in the aesthetic of steampunk. The cafe-bar looks like an interior of World War 2 submarine. Vintage typewriters, sewing machines and old extending mirrors are everywhere to complete the vintage vibe of the place.
10- Nocti Vagus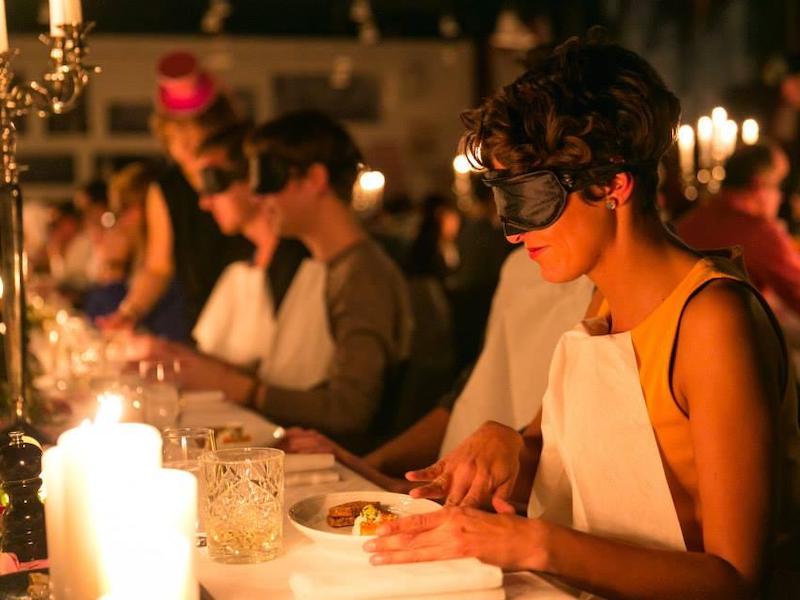 "Extraordinary experience!

This is a meal to remember. The food was delicious and our waiter, Jürg, spoke excellent English, and was very helpful and polite"

(Travelfamily4ever, Tripadvisor)
The concept of purposefully eating in pitch-black dark originated with Jorge Spielmann, a blind clergyman from Zurich. When Jorge's guests came to his place for dinner, they would wear blindfolds during their meal to show solidarity and to better understand his world. What the guests found out was that that the blindfold heightened their sense of taste and smell. This gave the idea to Spielmann to open a dark restaurant, and he opened it in 1999. Most dark restaurants hire blind waiters, offer a single set menu and ban anything that could give off light like phones or cameras. In Nocti Vagus, there are seminars on health, a jazz band, and many other activities to make your experience memorable. We suggest you try the "surprise menu".
11- Zetor Restaurant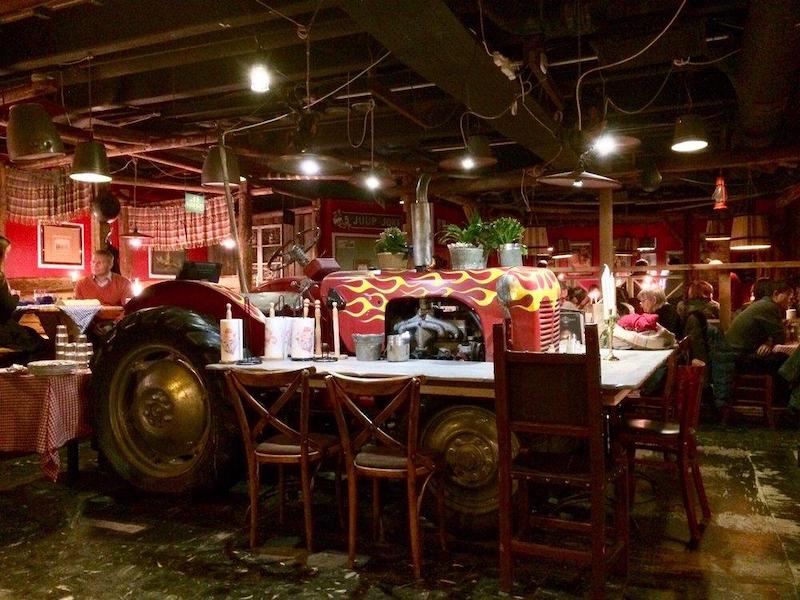 "Wacky with better food than you expect

Zetor is the name of al old Russian tractor and the restaurant contains several of these along with other similar implements. The food is a version of traditional Finnish home cooking. Very nice experience." (IrmaLiberty, Tripadvisor)
Do you like fancy dinner or a drink around long rustic tables and among tractors?
The food and drinks menus in this restaurant are full of Finnish spirit: well-known classics and country-inspired specialities.
Have you been to any of these places? If you have, share your experience with us. If you haven't, book your ticket at the earliest to have an unforgettable trip to these 11 mind-blowing destinations.