If you are thinking of popping the question, you need more than a diamond ring to express how you truly feel to the girl you want to spend the rest of your life with. What you need is a perfect place to make your proposal memorable and of course romantic. Kenya has several perfect spots for a marriage proposal.
You can get down on your knee and say all you want to say to her, anywhere but that is conventional especially when we have unspoiled places where you can look into those beautiful eyes and say the words that will render her wordless.
Why do you think Prince William came all the way to Kenya to propose to the queen of his heart, Kate Middleton? It's because he knew that the location is as important as the ring and the Duchess was mesmerized. Kenya is loaded with many romantic places with beautiful setting that will charm your girl into saying 'Yes' to your proposal.
Kenya has a variety of options and you don't need to spend myriad hours searching for the picture-perfect place to pop the question. Here are our 10 most romantic places to propose in Kenya:
1. Manda Island
Manda Island is an unspoiled paradise located in Lamu. The island is lined with beautiful architecture and beaches that will take your breath away. Manda Island is inarguably one of the most beautiful islands in Kenya and it's full of lovers' spots – places where you can take your girl and impress her with beautiful views before you surprise her with a marriage proposal. You can take her to Manda beach and enjoy picturesque views it offers, make her happy by casually dropping on your knees when she's not even expecting it. Trust me; proposing on the beach surely makes ladies go all mushy. You can check into The Majlis Resort, an opulent resort with deluxe rooms, sun-doused beaches and fascinating seashores. There are other places with magnificent beauty and glamorous aura in Manda Island, all perfect for popping the life-changing question.
2. Diani Beach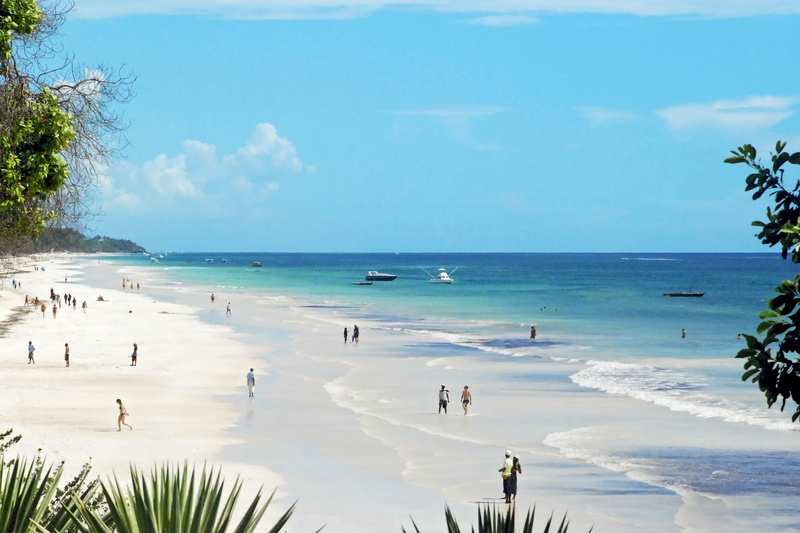 Photo Source: Star Tour on Flickr
Diani beach, located on the Indian Ocean and 30 km south of Mombasa, is a classic paradise with background of palm trees and glistening azure water lapping at its shore. The beach is an idyllic tropical haven with scenic environment and a perfect location to propose to your sweetheart. For a romantic proposal at the beach, go on a sunset walk with your sweetheart or set up a picnic on the sea shore; talk about the most interesting things about your relationship, look into her eyes and tell her all the sweet things you love about her and then pop the question in a romantic way.
3. Uhuru Gardens
Uhuru Garden is a memorial park in Nairobi, located on Lang'ata Road. The garden is a suitable location to propose to your sweetheart. The garden abounds in an effortless beauty, full of green plants and sweet-smelling flowers, which symbolize grandeur and romance. Your lover would definitely be captivated with the beauty of the garden as you stroll along the garden, walking hand-in-hand till you get to a perfect place where you can drop onto your knees and ask her to marry you. For a memorable experience, you can choose Africa-shaped fountain located in the park to propose.
4. Tamarind Dhow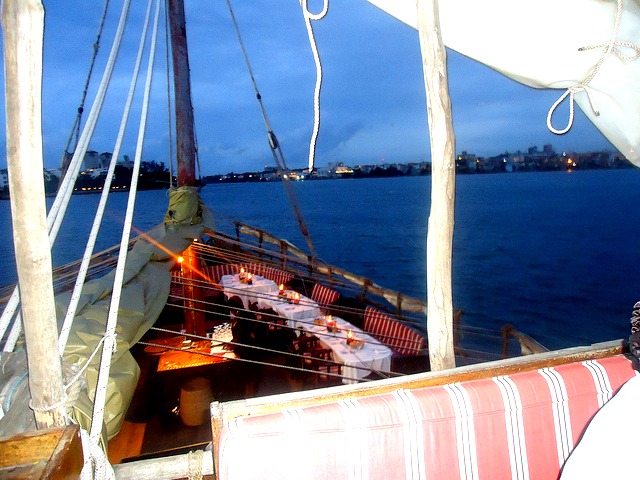 There is nothing as impressive as a romantic dinner on Tamarind Dhow. Tamarind Dhow is a floating restaurant, located at the Mombasa Tamarind jetty. You can request for a private dinner at Tamarind Dhow and enjoy a romantic evening with your sweetheart. The Dhow offers spectacular and panoramic views of the coast, delicious seafood prepared in Swahili style, glittering lights of Mombasa and the starry skies. Enjoy the meal, fresh ambiance and take out the ring at a suitable time during dinner and ask your sweetheart to marry you.
5. Masai Mara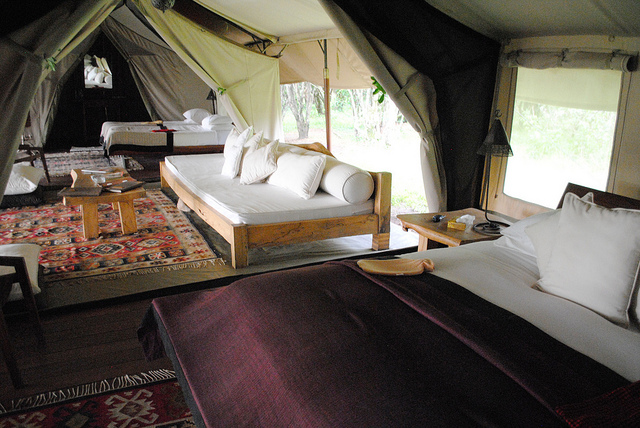 Ever wondered how amazing it will be to propose to your sweetheart in the presence of the big 5? Scary right? It is extremely adventurous, especially if your girl loves adventures. Enjoy a romantic safari with your loved one in Mara, a place with abundant wildlife such as giraffe, elephant, baboons and more. There are luxury tented camps in Mara, which symbolize romance at its peak and boast stunning views especially for couples seeking a romantic safari experience. You could cuddle up under the blanket, relive your relationship experiences, express how you feel to her and pop the question, she will definitely feel so special to be your wife and also be eternally grateful for the proposal location.
6. Giraffe Manor

Giraffe Manor is famous for many things – iconic architecture, the Rothschild giraffe, luxury rooms, scenic garden, and uplifting atmosphere. It is a perfect place to propose to the woman you want to marry. The manor is located in Nairobi. You can surprise your sweetheart with a weekend getaway to this manor, engage in exclusive outdoors activities together, play with the giraffe and maybe propose during a romantic dinner at the manor by bringing out the ring while you get down on one knee. A 'yes' is certainly sure!
7. Rolfs Place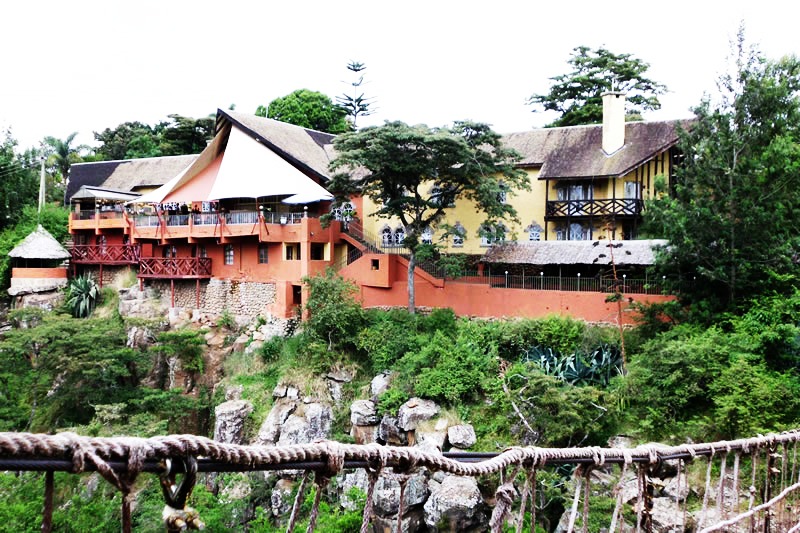 Rolfs Place is an exquisite mansion, which lies on top of a cliff, located on the South east border of Nairobi National park, overlooking a river valley. Rolfs place is a perfect place to propose to your future wife. It offers a life-affirming splendour, charming and serene environment that will make you love-struck. For a romantic dinner, book a table for two, order champagne and slip the ring into a glass while she isn't looking and propose to her. She will definitely say yes.
8. Watamu Marine National Park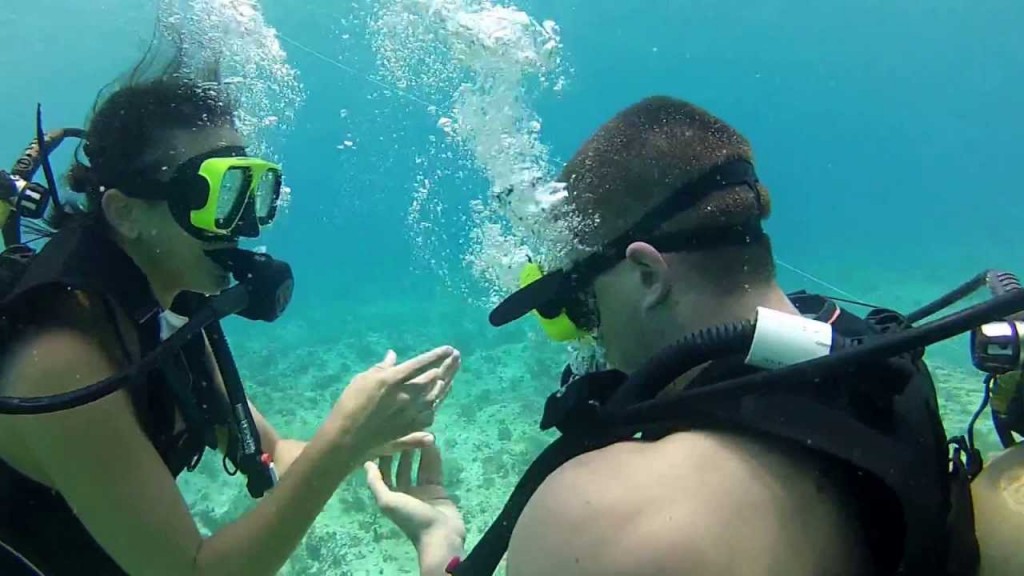 Do you want to surprise her in a creative way? Grab your wetsuits, take the love of your life with you and head to Watamu Marine National Park, which is located several km north of Mombasa. If you love snorkelling or diving, you should undertake an extraordinary dive experience with your sweetheart. Shock her under the water by proposing to her when she least expect it.
9. Whistling Thorns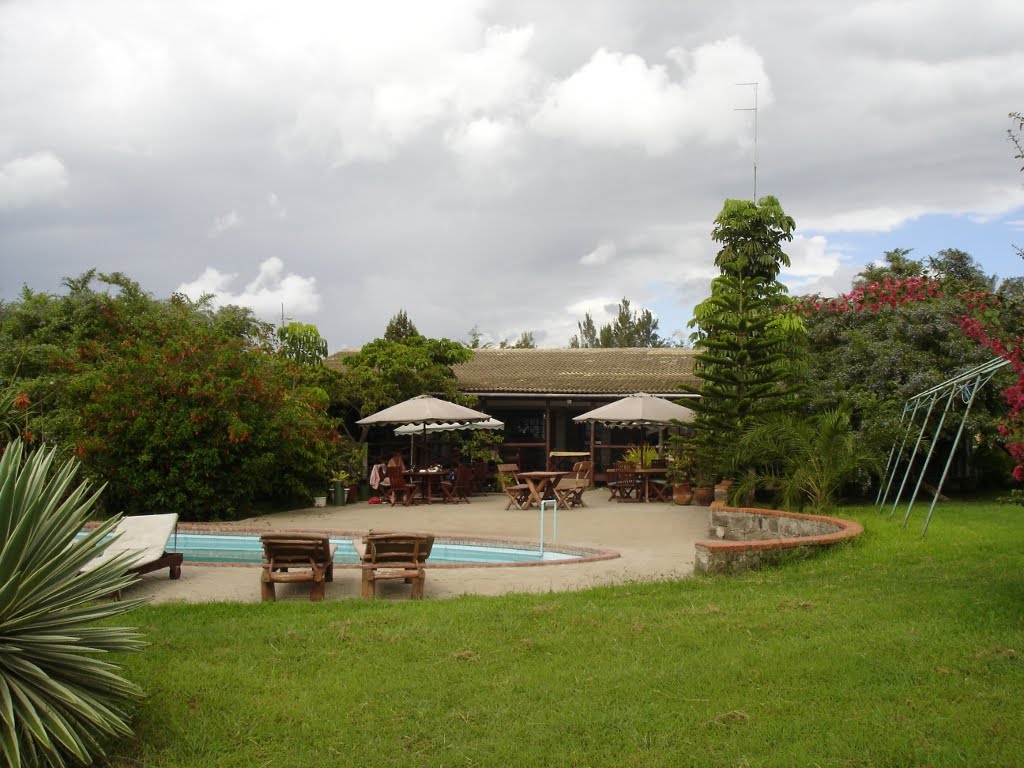 Whistling Thorns is located just one hour from Nairobi and a perfect location for marriage proposal. The peace and serenity of this environment and the amazing views are sheer magic that always inspire the feeling of love. Enjoy the stunning views of this beautiful garden, take a stroll with the queen of your heart for a romantic touch and catch her off guard with a diamond ring.
10. K.I.C.C Helipad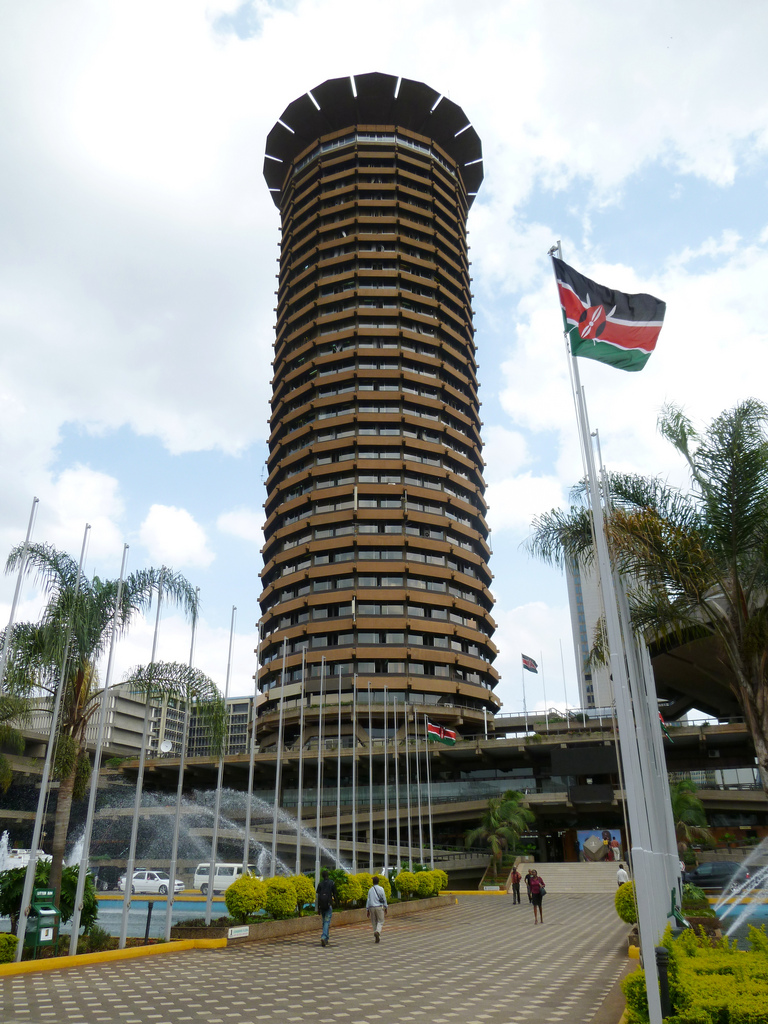 The sweeping views of the Nairobi's skyline and city make KICC Helipad a perfect spot to propose to your darling. The Helipad offers the most beautiful sights in Nairobi that will sure take her breath away. Just when she is busy admiring the views, just go down on one kneel and pop the question, she will definitely say yes.
These romantic places will surely make your dream wedding come true. Have you proposed to her or has he proposed to you? Share your experience with us in the comment below.
Related articles across the web