Kenya is really and truly one of the most wonderful destinations in the world. Many foreign travellers are falling in love with magical Kenya every day and they can't ignore the fact that it is a beautiful place to visit. From sandy beaches of Mombasa and scenic landscapes of the Great Rift Valley to the extraordinary Wildlife, Kenya is indeed a place to be.
Not only is Kenya a gorgeous country, it offers many attractions and sights that draw foreigners to visit and they fall in love with its simplicity and way of life. Here are 15 reasons why foreign travellers are falling in love with Kenya:
1. Welcoming People and Amazing Culture
With such a melting pot of cultures in Kenya, it provides for an interesting mix, from Maasai culture to Swahili culture, and the blend of other cultures all intertwined, you get to experience the diversity of the country. The hospitality of Kenyans is something quite remarkable and the customs make it a fun place to live in. Kenyans are known for practising unselfish concern to the welfare others, in the sense that people are very close-knit in their communities and tend to look out for each other. People are always friendly, ready to help when need be.
2. Kenyan Cuisine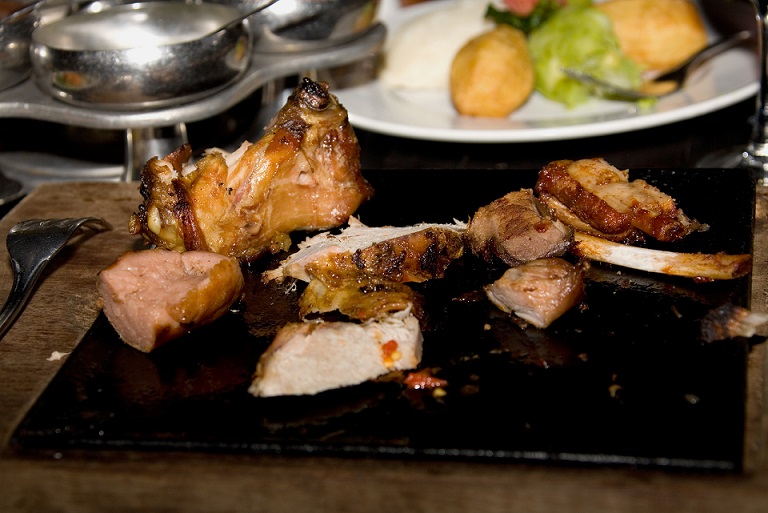 The food; from fresh vegetables ripe and tasty from the farm to traditional foods which reflect the many different cultures and lifestyles in the country. You will find succulent fruits all around you, a wide array of vegetables that can simply spring forth from the comforts of your little garden at home, staple foods such as corn, maize, potatoes and beans are used in making delicious meals you can't resist. The soil is rich and ripe making it quite easy to enjoy the fruits of your labour literally.
3. Refreshing and Relaxing Environs
There's great freedom that comes with living in Kenya for Foreigners. In other countries abroad life is governed by an inexhaustible amount of rules and opinions that one needs to conform to, but in Kenya it's refreshing to live outside the box so to speak. Life is always slow and calm in Kenya. You get to enjoy some quality time with family or catch up with friends and indulge in spending time with them without being in a rush.
4. Investment Opportunities
With a stable growing economy and Kenya being the capital of East Africa, there are plenty of investment opportunities here and many foreigners have even opted to settle down in Kenya.
5. Tusker Beer
Many tourists love their Tusker and nothing goes down well than the rich taste of a bottle of cold Tusker on a hot summer day!
6. Charity began from Kenya
With so many charities involved in Kenya, it's quite an experience when you get to see life through somebody else and their way of life. Many foreigners always treasure the moments they have when they come to volunteer in Kenya and the simple way of life they get to experience is always life-changing for them, as they get to appreciate the simple things in life.
7. Jewel of East Africa
Many foreigners are always concerned about their well-being when they think of Africa, and Kenya is a favourite for many in that it has never had a civil war making it more stable than most African countries on the continent.
8. The best of both worlds
Where else would one get to experience the beach and enjoy a Safari at the same time? Whether you prefer a vacation by the beach, sipping on some Pinacolada as you enjoy an afternoon siesta, or an adventurous safari in the wild, you can always taste a little bit of both worlds without having to travel far.
9. Extraordinary Wildlife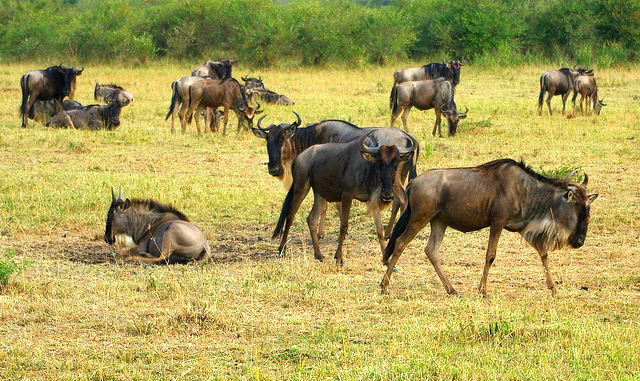 Home to the Big 5, and one of the Seven Wonders of the World, get a chance to see the Wildebeest migration in the Mara, enjoy the unique National Park that is one of a kind as it's right smack in the middle of the city in Nairobi. The breathtaking view of the escarpments, the lakes, the parks inside the Great Rift Valley, the experience to camp in the wild, or travel to the western side and enjoy the lovely sunsets that Lake Victoria has to offer. Wherever you go within Kenya, you are always guaranteed to see wildlife in the beautiful parks around.
10. Exotic Restaurants
Whatever city you might be in, you can have a wide variety of exotic and luxury restaurants to choose from, whenever you go out and most of them are very good value for money for you and your friends to meet up and enjoy time together.
11. The magic of Kenyan beaches
The beaches make you feel like you're in paradise, the white sand like talc, the vast shoreline and the fact that the coastal reef offers you an opportunity to enjoy snorkelling and deep sea-diving. The fact that you can take a swim in the Indian Ocean with the water all warm and snugly is an amazing experience as well.
12. The start of great adventure – Hiking
Kenya is a great haven for hikers as its home to Mount Kenya and borders Mount Kilimanjaro, you can get a chance to experience the adrenaline that comes when you reach the peak of these mountains. For rock climbers as well, there are so many places and sights to experience all this.
13. Unspoiled Mombasa
Most foreigners prefer Mombasa because of the beaches and the ever humid weather as it's less crowded compared to the Capital, Nairobi. The beauty that comes with enjoying your meal with a beachfront view or experiencing Swahili Culture and Swahili delicacies and their way of life, captivates most foreigners.
14. Amazing Nanyuki
Many celebrities love this beautiful town located in Central Kenya, as it's very private and an ideal getaway for a romantic weekend with the amazing lodges and cabins around this cool town.
15. Delightful Tropical Weather
With beautiful tropical weather all year around, especially for those who have to endure cold climatic weather, a taste of the hot African sun is always appreciated.  The fact that you don't have to be wrapped up in boots and coats all the time, gives you an opportunity to show off your toned body in lovely summer wear.
Just like any other country, there are safety issues to consider and one has to be cautious, but despite all that there's no other place you would want to be than Kenya and get to experience what this country has to offer you; the sweet aroma of Kenyan Tea, the togetherness and unity, is always worth the memories that you will hold dear in this beautiful country. One thing you can always be sure of, there's never a dull moment in Kenya!