Lamu is a small town located on Lamu Island in Kenya. The town is said to be the oldest town in Kenya with several Swahili buildings, branded by the plainness of structural forms enhanced by features such as ornately carved wooden doors, inner courtyards and verandas. The town is listed on the UNESCO World Heritage as the oldest Swahili Settlement in East Africa.
The small town is surrounded by crystal clear water and beautiful scenery. Lamu is so full of human touch. The people are very friendly and welcoming. The town has a beautiful landscape and historic background that attract tourists from all parts of the world. Thousands of visitors visit this town every year to experience the simple but luxurious life it offers.
                 Photo Source: Henrik Bennetsen on Flickr
If you are looking for an archetypal island town to spend your vacation, Lamu may be your dream come true. The town has a matchless blend of natural beauty, sand, sea and shore that set the town apart.
Lifestyle
The small town is a peaceful island with calm pulse lifestyle. It has been a trading port for centuries and its waterfront is always bustling with traders and Dhows. On the mainland – streets, donkeys and camels are the major means of transportation because the streets are very narrow for cars or buses. You can explore the town on foot, by bicycle or donkey.
Attractions
There are many different ways to explore and enjoy all of Lamu town. You will certainly stumble upon stunning attractions and incredible history in the city. The city's attraction spots are worth seeing and you will be amazed at the natural beauty it offers.
Lamu Fort
                 Photo Source: Gary Dauphin on Flickr
The Fort is a popular tourist attraction and a World Heritage site, located in Lamu town. It was built between 1813 and 1821, a two-storey building with stylish Swahili architecture. The fort is now an environmental museum and a library.
Lamu Museum
The Museum is a grand Swahili building established to illustrate the Lamu's history and culture.
                     Photo Source: Jan Videren on Flickr
Donkey Sanctuary
                    Photo Source: Terri O'Sullivan on Flickr
Donkey Sanctuary is a facility that provides treatment for all donkeys in Lamu. Since there is no motorized transportation, the only means of transportation is the donkeys. There are about 2000 to 3000 working donkeys on the island. The Donkey Sanctuary provides the donkey with treatment free of charge.
Riyadha Mosque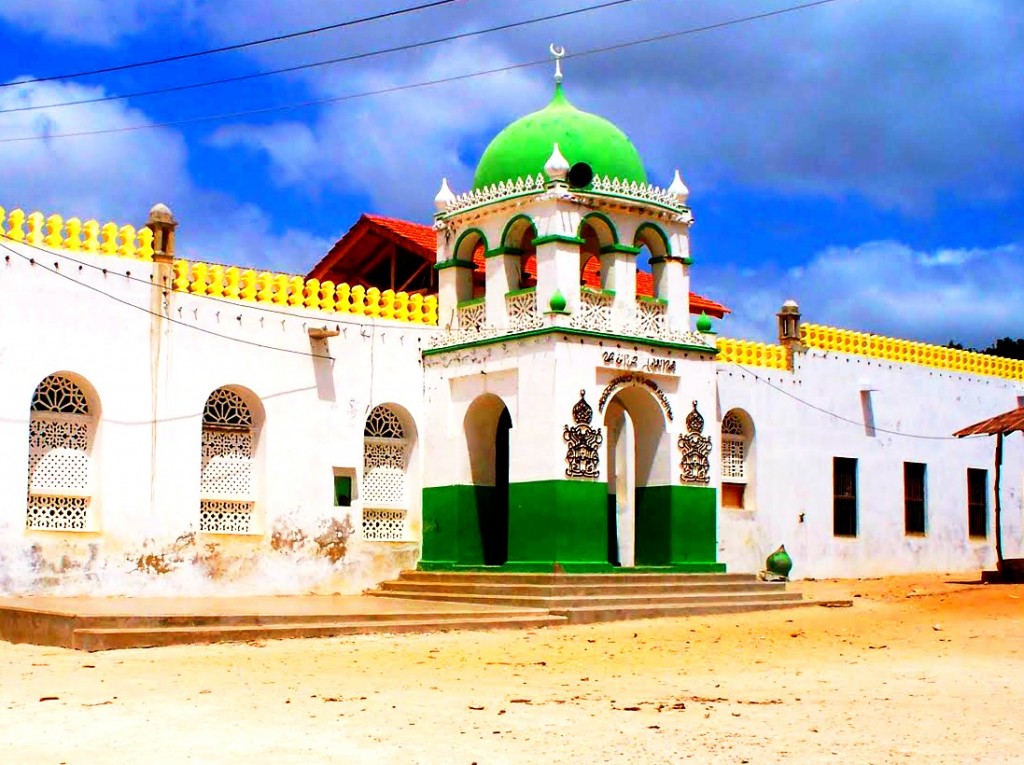 The mosque is the centre for Maulidi Festival which is held to celebrate the birth of Prophet Mohammed. The festival takes place every year and attracts pilgrims from other cities and towns in East Africa to celebrate with Lamu people. During this festival, lots of fun activities take place such as dhow racing, singing and dancing, donkey racing and local exhibitions.
---
---
Another exciting festival that takes place in Lamu every November is Lamu Cultural Festival. It's a four day event which features cultural displays and artistic exhibitions.
Accommodation
There are a wide range of accommodation that are spread across Lamu town and surrounding areas, it is very easy to get a suitable accommodation for your vacation. Whether you want to lodge in a beach hotel or guest house, there is something available for a luxurious holiday in Lamu, exceedingly appealing and comforting.
[tribulant_slideshow gallery_id="1″]
Lamu has a unique blend of diverse ethnicity and the main religion is Islam as most of the population are Muslim. If you are a seafood lover, you will surely want to visit Lamu. The restaurants serve delicious foods, from Swahili meals to continental dishes.
If you are looking for a quiet and peaceful destination to go on a vacation, Lamu is your best choice. The small town is a paradise island with beautiful coastal line, white sand and clear water. You can wander around the town, discover amazing things and enjoy the exciting activities the town offers.
You can get to Lamu by flying from Jomo Kenyatta International Airport, Nairobi or Moi International Airport, Mombasa to Lamu.
                 Photo Source: Henrik Bennetsen on Flickr
                 Photo Source: rguha on Flickr

 
Have you visited Lamu before? Share you experience with us in the comment below.