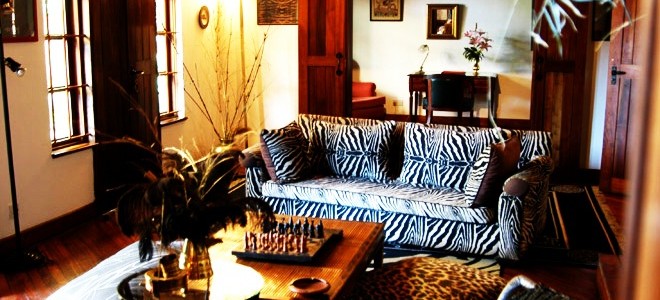 Let's be honest, your trip to Kenya will not be complete without you spending a night or two in its capital city, Nairobi. We understand that most tourists want to head out to the outskirts and the country side, mostly the coast, to enjoy free flowing, good old fashioned country air and environment. But since the world is majorly going urban, a night or two in the most bustling and biggest city in the country is warranted. Besides, being nearest to Jomo Kenyatta International Airport, the biggest airport in the Kenya and it only makes sense to see a bit of the city when you land. If you decide to visit Nairobi, you will need a place to sleep. Here is a list of the 20 Best Guest Houses in Nairobi.
1. Macushla House
This is a beautiful converted home in the leafy suburbs of Lang'ata. It is only 18KM from the city center. It has only 6 wonderfully furnished rooms and an amazingly African themed lounge. Because Macushla is owner run, you will find an intimately personal touch to the place. It has a pool, a bar and a small restaurant that serves only the best home cooked meals. Besides the fact that the all en-suite rooms will remind you of your own house, you will find peace and quite in the lush gardens surrounding the compound. It is also very close to interesting excursions such as the Nairobi National Park and Karen Blixen Museum.Visit: Macushla House
2. The Emakoko
This owner managed, 10 cottage rooms will remind you of a resort that can be found in the Mara. This beautiful place is about an hour from J.K.I.A and has all to offer in the scenery department. Situated on the Southern boundary of Nairobi National Park, this guest house is conveniently located at the convergence point of 3 rivers. Fully equipped with a bar, a restaurant and lavishly decorated rooms, you will absolutely love staying here.Visit: The Emakoko
3. Giraffe Manor
Giraffe manor is located in colonially popular Karen. It was built in 1932 and has the feel of a Scottish hunting lodge to it. It has 10 rooms, a wonderful garden that you will share with some Giraffe and an amazing view of the surrounding plains. The service is impeccable and the rooms are absolutely world class. This is an eccentric country house hotel that you will not regret visiting. Location: Langata Rd, Langata, Nairobi, Kenya
4. Acacia Camp
Acacia camp is an amazing guest house that is surrounded by beautifully yellow Acacia trees. It has 13 cottages, it is only 24KM from Jomo Kenyatta International Airport and has a bar, a terrace restaurant and an impossibly countryside ambiance about it. The 13 en-suite cottages are rustic and very cozy.
5. Biblica Guest House
Biblica Guest House offers a serene environment and hospitable services. Its a Christian guest house located along Dennis Pritt Rd-State House Road, about 20 Km from the International airport in Nairobi. The guest house comes with a fully equipped – DSTV, telephone and Wi-Fi internet connection and the rooms are well-furnished in accordance with international standards. Visit: Biblica Guest House
6. Ngong House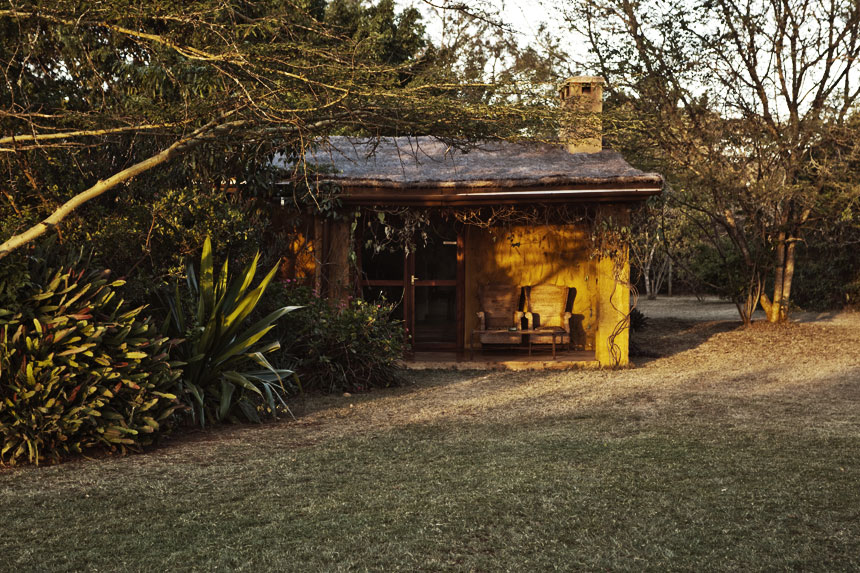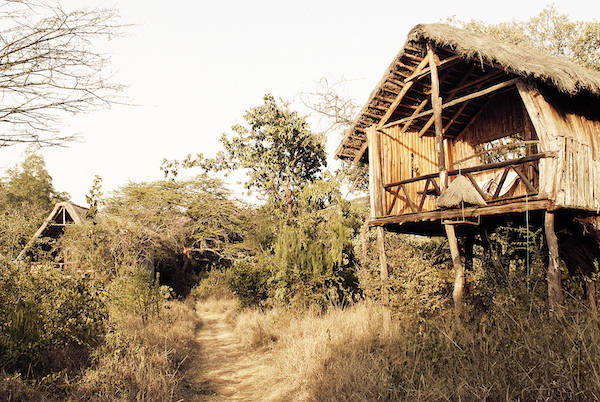 The Ngong House is in Karen, Nairobi and is well-known for its treehouses and the view on the Ngong Hills. It's a cozy 9 room place in the middle of ten acres of pure serenity. Only 40 minutes from the Jomo Kenyatta International Airport and 20 minutes from Wilson Airport, this guest house is perfectly located for those of you who are in transit. Besides the lush and serene gardens, it has a swimming pool that will just drown your travelling sorrows. Visit: Ngong House Location: 60 Ndovu Rd, Nairobi City, Kenya
7. Aero Club of East Africa
     Photo Source: Easoko
This is one of those establishments that were built purely for boarding purposes. It is not as fancy as any of the other guest houses on this list, but it serves its purpose perfectly. There are 12 rooms, which are decorated in a simple manner with aeronautical artifacts and photos. This guest house is absolutely wonderful for anyone traveling out of Kenya's domestic airport, Wilson. Being located at Wilson Airport on Lang'ata Rd, this guest house also boasts a swimming pool and two squash courts for the athletic visitor. Visit: Aero Club of East Africa Location: Wilson Airport; Nairobi, Kenya
8. Nairobi Tented Camp
       Photo Source: Porini
This is the only available accommodation within the Nairobi National Park. It comprises of 8 large tents that offer the most serene and scenic stay in this part of town. Located in a densely wooded area, not only will enjoy the joys and freedom brought about by bush life, you will also have easy access to J.K.I.A and Wilson Airport, both of which are less than an hour away. Visit: Nairobi Tented Camp Location: Nairobi National Park, Nairobi, Kenya
9. Hibiscus Guest House
Hibiscus guest house prides itself for being a 'bird watchers haven in the city'. They truly live up to this slogan. Located in the serene area of Kilimani, which is only 10 minutes from the city center, Hibiscus has more going for it than just bird watching. The rooms are very clean, cozy and the service is impeccable. You also have easy access to Junction Mall, the Java House, and Yaya Center. All of which are interesting places to visit while you are in town. Visit: Hibiscus Guest House
10. Methodist Guest House
     Photo Source: Acomza
This is an amazing guest house in the leafy suburbs of Kileleshwa. It is barely 20 minutes from town and offers the guests a clean, serene and Christian environment where they can rest and get some much needed rejuvenation. With 79 different types of units to offer, Methodist Guest House should be anyone's option if they want somewhere close to town. Visit: Methodist Guest House
11. Sandavy Guest Houses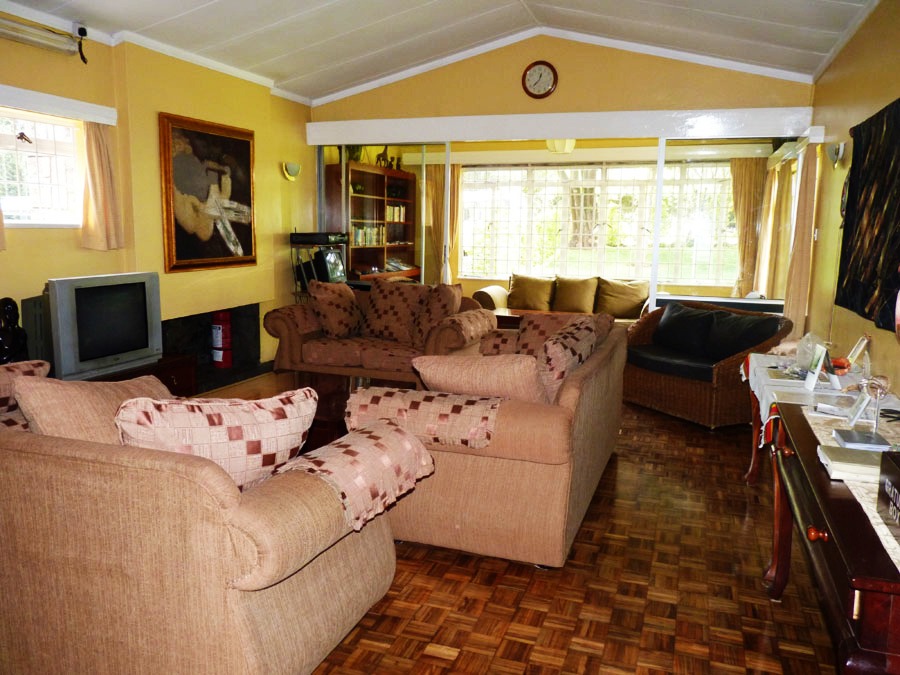 As a group, Sandavy has two guest houses within Nairobi, their Kilimani and their Lavington house. Both of these facilities are built for business and leisure travelers alike. They are clean, cozy, and affordable. They offer the utmost comfort with lunches and dinners made on order. Visit: Sandavy Guest House Location: Ndemi Road, Ndemi Close, Kilimani, Nairobi.
12. Kolping Guest House
Kolping Guest House is one of the most welcoming guest houses in the city. Located in Adams Arcade on Ndemi Road, this establishment can house up to 22 people and is very homely. What stands out most about this is the fact that it has a 'dormitory style' room within the facility. Guests have different options, if they do not want the dormitory style room. They can choose from single to double rooms. Meals and drinks are served within the facility. Visit: Kolping Guest House Location: Adams Arcade area, on Ndemi Road, off Ngong Road, Nairobi.
13. Lavington Hill House
Located within the lavish Lavington area, on Ole Nguruone Avenue, just off James Gichuru Road, this guest house lives up to the name of the area. It has beautifully furnished rooms, a wonderfully lush garden and absolutely amazing services that include city tours and Maasai Market excursions. Visit: Lavington Hill House
14. Daisy Guest House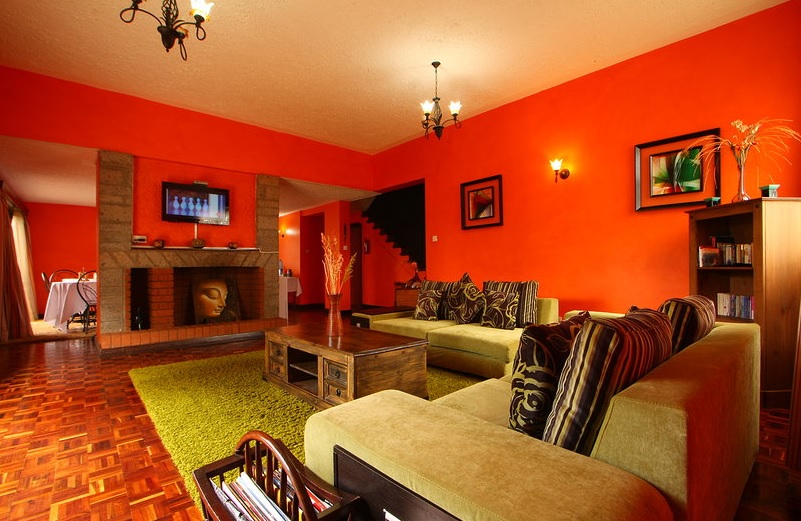 This is a beautiful, 7 roomed guest house that is located on Daisy Drive in Nairobi serene Gigiri area. The rooms are tastefully decorated and fraught with wonderful amenities from WIFI and room service to cable and satellite TV. When you stay at Daisy Guest House, you stay within a very quite environment surrounded by expatriates and close to the Village Market Mall. Visit: Daisy Guest House
15. Margarita House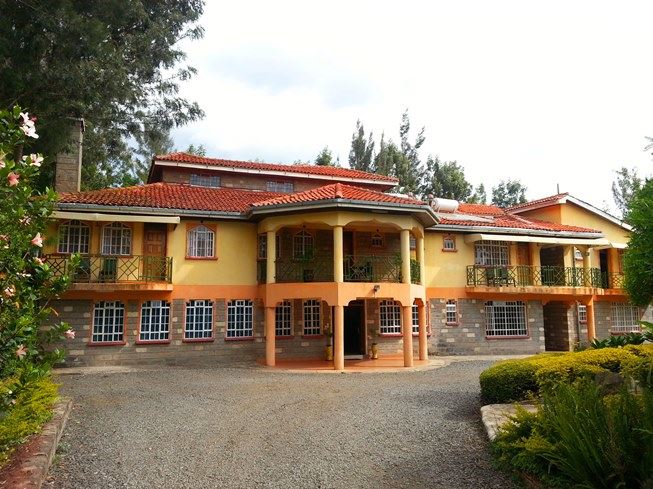 When in Nairobi, you cannot beat the serenity that is found in the Karen area. Margarita House is located on Lower Plains Road, off Karen Road in Karen, Nairobi. The accommodation here is amazing. The rooms have everything from flat screen TV's to a private bath tub and a very comfortable couch. Margarita House also offers massages, WIFI and even a safety deposit box in their Master and Honeymoon Suites. Visit: Margarita House
16. Angaza Guest House
Angaza Guest House is a beautiful little place that can be found on Ralph Bunche Rd in the Upper Hill area of Nairobi. It is only 2 KMS from the city center and the rooms are more than just comfortable. Here you will get a warm welcome to a facility that offers amazing facilities. Angaza has en-suite rooms, satellite TV and a self catering option for its guests. Visit: Angaza Guest House
17. Convent International Guest House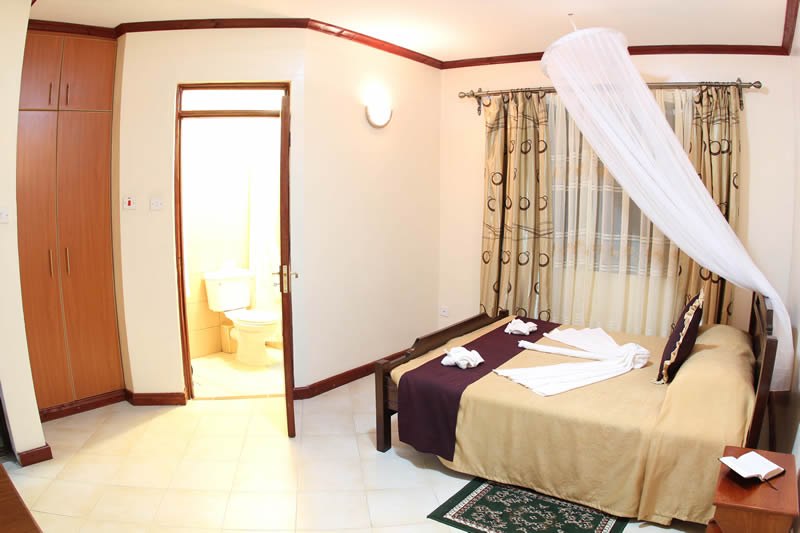 Located on off James Gichuru Road, Lavington in Nairobi, this is a facility that lives up to its name. The rooms live up to international standards and the service is absolutely world class. Located in a very central, yet serene location, Convent International Guest House offers comfort and a host of excursion packages on request. Visit: Convent International Guest House
18. Fahari Guest House
This is a beautiful bungalow that has been converted into 10 different ensuite rooms that offer absolute comfort for the guests staying here. Located on Rhapta Rd, in Nairobi's Westlands area, Fahari Guest House offers more than just accommodation. They pride themselves for giving you a homely atmosphere and experience that will wash away all your homesickness.
19. The Bedelle Boutique Luxury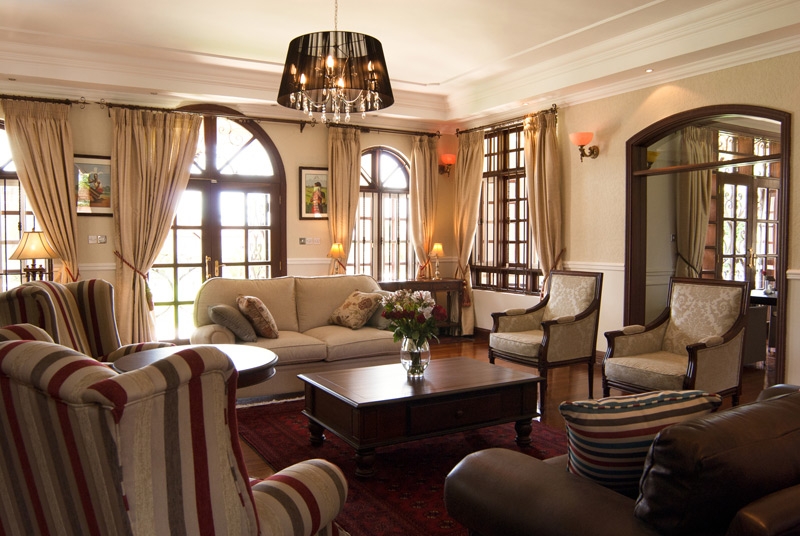 The Bedelle is a grand facility built for those of us who are not scared to spoil ourselves from time to time. It is absolutely luxurious with the decorations serving as a testament to the cadre of clientele that frequent it. It is lavish, chique, grand and all things affluent. It is in Runda, (551 , Runda Crescent). Runda is without a doubt the most affluent suburbs in Nairobi. The Bedelle seeks to live up to those standards, and it does! Visit: The Bedelle Boutique Luxury
20. Kingdom Gardens
Here is a little history in the geography of Nairobi leafy suburbs. There are quite a number, but the most affluent are, Runda, Muthaiga, Kileleshwa, Lavington and the Gigiri area. Kingdom Gardens is located in Muthaiga. Found on Muthaiga Rd, No. 1, just opposite Oil Libya Plaza, this is a guest house that knows it is in Muthaiga and is not afraid to show it. From the rooms to the gardens and the level of service, Kingdom Guest house will make it difficult for you to leave its comfort. Nairobi has a lot to offer in the accommodation department. These are just 20 of the best in its vast landscape. Travel to Nairobi, Kenya and experience Kenyan, and indeed African hospitality at its best.