Kenya is without doubt a beautiful country with picturesque landscapes and exceptional resorts that make it rank highly on the list of holiday destinations. While many times you want to spend your holiday in a resort or van cruising through various wildlife parks, sometimes you just want to sit out and take in the beauty of the country while you enjoy delicious and flavourful meals or snacks. And that is what picnics are for.
Getting to choose an idyllic spot outdoors to spend time together with the people you care about is something that many desire, but do not get. Apart from the stunning parks and gardens in Nairobi  and other cities in Kenya, there are amazing picnic spots where you can enjoy some time with your family and friends. So when you have a chance to take time off, keep away from the cliché hotel dates, wear something fun and pack a basket of your favourites. Then head out to any of these picture perfect picnic spots in Kenya and make memories that will last you a lifetime. 
1. Diani Beach
Photo Source: Fabcom on Flickr
There is just something about the pristine white beaches and spectacular views of the Indian Ocean at Diani Beach that is so alluring. Diani Beach has been ranked as one of Kenya's best beaches on the Indian Ocean and is easy to understand why. The location is picture perfect for almost anything amazing, including picnics with those who mean the world to us.  The ocean water playfully teases the palm trees by the shore, the refreshing breeze and the breathtakingly beautiful sunsets will make your picnic in the evening by the beach an unforgettable experience.
2. Mt Kenya
Photo Source: Tomjonescoaley on Flickr
Mt Kenya is naturally picturesque, a quality that makes it a favourite for many. While hiking up takes a couple of days and is definitely not for the faint hearted, there are still many places around the mountain and adjacent hills where you can set up a picnic and enjoy the beauty and serenity. You can also take a chopper ride to the top and get to marvel at God's creation from up high.
3.

Maasai

Mara
Photo Source: Saragoldsmith on Flickr
If you love the wild, then a picnic at Maasai Mara should definitely be on your list. The Mara is idyllic and you can organize to have picnic lunch when you catch a break during the game drive. Plenty of resorts pack picnic lunches for their guests on request, or offer breakfast or dinner in the bush sometimes. Whichever way, you are bound to have an incredible picnic in the wild
4. Rapids Camp, Sagana
Rapids camp is set right by Sagana River, about an hour and a half's drive from the City Centre, on the road that leads to Central Kenya highlands. Rapids camp is exceptional for many reasons besides its unique location with manicured lawns, and the availability of camping and picnic facilities. There are plenty of outdoors activities, including rock climbing (overlooking the Rapids falls is a 40ft long rock for the daring), sport fishing, water rafting and kayaking. If you are adventurous, then this picnic location will be about so much more than just your meal, and you will get to interact and have fun and take photos.
You can camp by the river as well, and it is large enough to host picnics, outings and team building activities for larger groups. The atmosphere is calm, relaxing and serene and you can opt to cook while there or bring a picnic. On good days, you even get to see the peak of Mt Kenya.
5. Karura Forest
Photo Source: Thoralf Gutierrez on Flickr
Karura Forest is just a few metres from Nairobi CBD and it is a beautiful haven for those who are in love with nature. It is expansive, with a nature trail all round surrounded by acres of trees and grassland and a field on one side where you can picnic or host events such as weddings, parties and sporting activities. At the field, one can also hire a bike for about Ksh.500 and ride around the forest along the trail before or after picnicking.
In addition, there are caves, a natural lake and waterfalls that are a perfect backdrop for photos. Picturesque picnic spots are many at Karura, but setting your picnic by the rocks at the river facing the falls fills like a scene from a film. There is a minimal entrance fee at the gate and almost everything else is free with the exception of hiring bikes. Karura is beautiful and scenic with such a rich history that will make you want to return.
6. Paradise lost
Paradise lost is another expansive picnic gem in Nairobi. It is located away from the city, along Kiambu road and it has numerous attractions including caves, waterfalls, boat riding, camel riding and horse riding. There is also a nature trail that leads you away from the boats and towards the caves and falls. The falls fall from up high so the impact is loud, with a cool breeze gently blowing over the area. There are huge rocks all around where you take photos with the falls and scenery in the background
While the caves mostly lack natural light, they make for great adventure since you have to fumble your way through the darkness in some parts. Try walking in stark darkness, in an unfamiliar location with uneven and rocky grounds. You are bound to cling to your partner, while the echo picks and amplifies your secrets. Light bulbs have since been installed in some parts of the cave so you need not shy away in case you are afraid of the dark. Visitors are required to pay an entrance fee that excludes a couple of activities like the horse, camel and boat rides.
7. Nairobi national park
The Nairobi National Park is a pride of Kenya and a major attraction that also provides for great picnic spots. Set your picnic in the wild with friends and family as you try and spot the variety of Wildlife attractions including lions, rhinos, cheetah, hyena, leopard, buffaloes, Giraffe, zebra and wildebeest amongst others. The scenic Nairobi Safari walk nature trail that is close by plays hosts to a variety of animals as well. 
8. Mt Longonot
Photo Source: Amy the Nurse on Flickr
Mt Longonot is popular for those who love to hike and camp and it is located farther away from the city, in the setting of the Great Rift Valley. As you would expect of such a location, there are spectacular views of the surrounding, including expansive crater forest land and Lake Naivasha and the scenery is without a doubt idyllic. It makes a great place to set your picnic, and you will love the serenity and scenic landscapes. Far down, the crater forest plays host to a variety of wildlife including buffaloes, Bushbucks, zebra, giraffe, gazelles, antelopes and birds of prey. 
9. Oloolua Nature Trail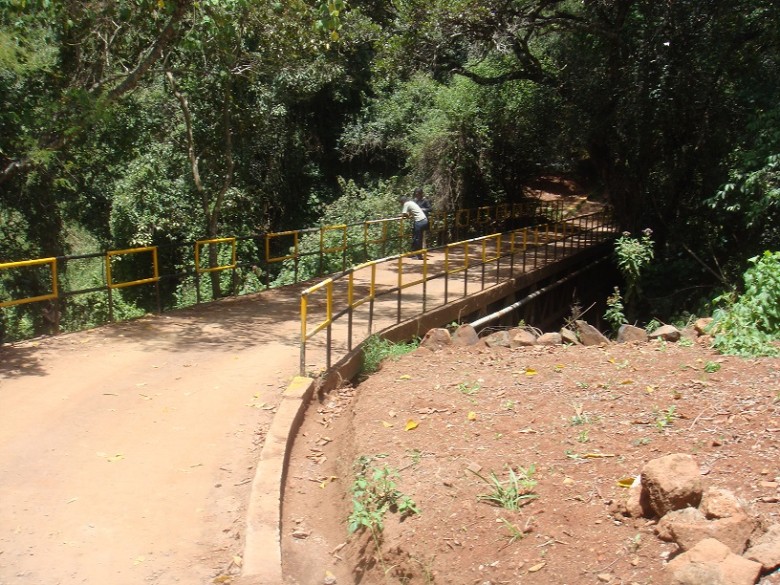 Oloolua Nature Trail is in Karen, in the vicinity of the Karen Blixen Museum. The ambiance is tranquil and relaxing and walking through the trail will expose you to the best of nature and vegetation and provide you with the perfect picnic spot. There are natural caves and waterfalls, as well as primates, and exotic birds. It is an overall beautiful place and nature lovers ought to set a picnic there. Guests visit from 9 a.m. up until 6 p.m in the evening and a fee is charged at the entrance. 
10. Ngong Hills

Photo Source: Ninara on Flickr
Ngong Hills are a popular picnic destination for hikers and nature lovers as they get to explore the trail as they search for the perfect picnic spot. The hike makes for a good sport and views of the surrounding are incredible so it won't be too hard to get a good spot to set your picnic. Ngong Hills is also great for those travelling in groups. There is a fee per person to be paid to Kenya Wildlife Service and guests are advised to get armed escort and avoid travelling alone.
11. Arboretum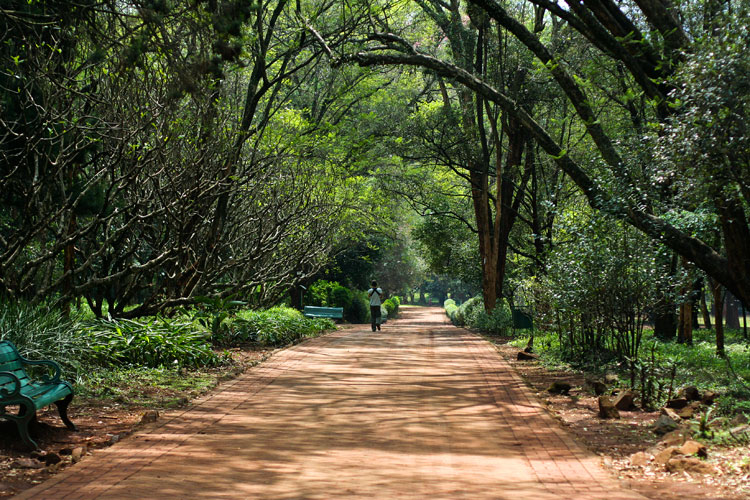 Arboretum makes this list for its proximity to the city centre and how it still manages to maintain tranquillity. It is a great picnic spot, complete with picnic tables, nature walks, exotic vegetation and trees and enough grounds to have fun in a large group There are dozens of nature walks, picnic tables and enough space to have a wonderfully peaceful family fun day.
Share with us in the comment section below your favourite picnic spot in Kenya: