Easter 2015 is here! For those looking for inspiration on where to go this Easter, Kenya has plenty of options where you can spend enjoyable moments with your family and have a blissful Easter weekend. We have saved you time and money by compiling great places to spend Easter weekend in Kenya. From bush to beach destinations, these resorts offer red hot holiday deals with exciting activities and packages that guarantee you pure entertainment.


So act now by booking cheap flights to these destinations and the red hot Easter holiday packages for a great Easter weekend getaway. You will be surprised that these hotels and resorts won't be as crowded as you think they would be.
1. Sarova Whitesands, Bamburi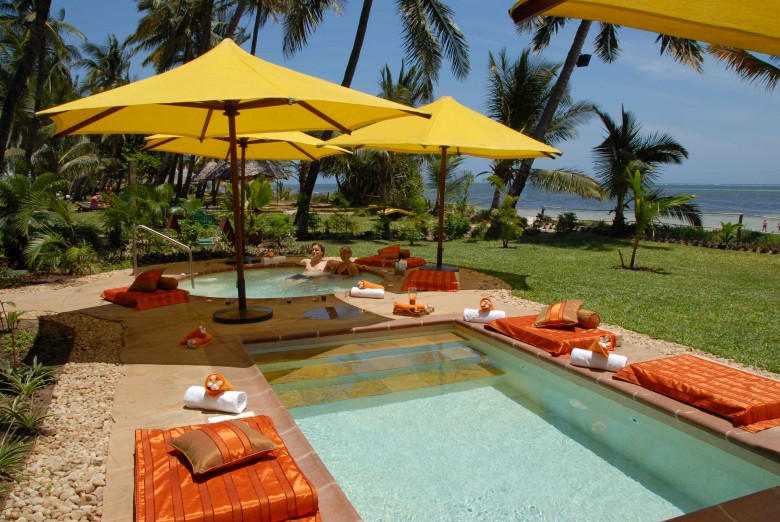 Slip away to Sarova Whitesands Resort and Spa for an intimate weekend or family holiday this Easter. Situated north of Mombasa, surrounded by naturally landscaped greens with lily ponds and swimming pools, Sarova Whitesands Resort gives guests the chance to indulge in the best of food, fun and frolic for KES 23,000 only. Sarova provides guest with immaculate accommodation, you will definitely love it there. Easter Highlight: Yemi Alade will be headlining the Easter Party Night, themed '9ja Nite" which will take place at Sarova Whitesands on the 5th April, 2015. Other performers for the night include Klint Da Drunk, Shanty L, and H_Art The Band. Visit: Sarova Whitesands
The Deal: KES 23, 000 per double on half board. (Standard room) Valid from 3rd to 6th April, 2015. Free for children under 3 years sharing with an adult.
Contact: [email protected] or Call: +254 0719 022 000
2. Neptune Paradise Beach Resort and Spa
An Easter break in Neptune Paradise Beach Resort & Spa will be remarkably sweet. The resort is located at the South Coast of Dianu Beach, just 40 km from the Moi International Airport in Mombasa.  The resort is the perfect location to enjoy a well-deserved lavish holiday, enjoy luxury ambiance while you bask in the sun as you sip cocktail beside the pool. Visit: Neptune Paradise Beach Resort
The Deal: 4 nights accommodation for KES 41, 960 double room per person and KES 22, 180 per child sharing with 2 Adults. The package includes Meal plan on all inclusive, plus Easter supplement. Valid till 6th April, 2015
Contact: [email protected] or Call : +254203549971
3. Serena Mountain Lodge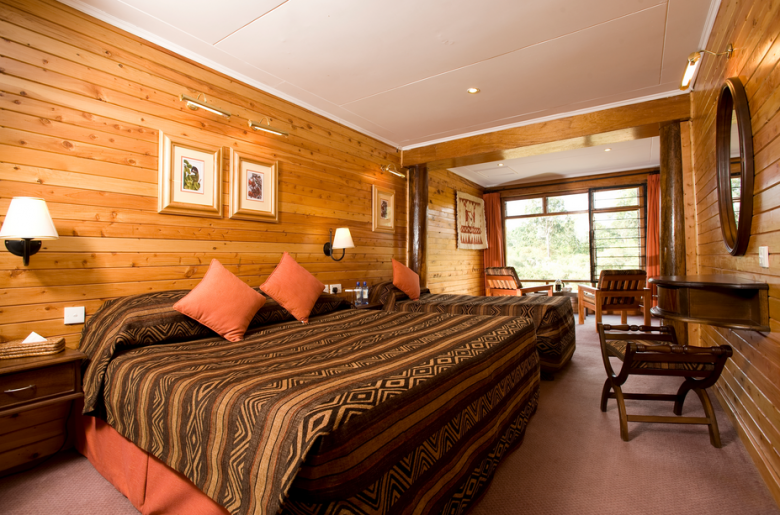 If you really want to experience your Easter holiday in grand style, stay at Serena Mountain Lodge. This is one of the most special places to celebrate Easter in Kenya. The lodge is located at the slopes of Mount Kenya and has a picture-perfect setting and offers exciting activities. The lodge offers a 2 hour guided forest walk, trout fishing, mountain climbing and treks. It has an open-air viewing-deck that looks down on to its own water hole and salt-lick, which attracts numerous herds of elephant and buffalo. You can get massages, facials, pedicures and manicures done by qualified personnel. Spending your Easter holiday here will be amazing because there is no limit to luxury at Serena Mountain Lodge. Visit: Serena Mountain Lodge
The Deal: Serena Mountain Lodge offers full board accommodation including breakfast, lunch and dinner; KES16, 600 for a double and KES 9, 800 for a single room per night. These rates are applicable during the Easter weekend only. 
Contact: [email protected] | (+254)733203078
4. The Majlis, Lamu
Full-board luxury at The Majlis Resort over Easter is as attractive as it sounds. With a fantastic beachfront location and stunning views over the bay and Lamu Island, The Majlis is an place to spend Easter. The resort promises a comfy, personalized Easter package with exciting activities, various feasts and fun-filled moments with your family and friends. The resort is located on Manda Island in Lamu. Visit: The Majlis Resort
The Deal: With KES 49,300, enjoy 3 Nights luxury accommodation this Easter, with meal on full board basis at The Majlis. This package is valid until 30th June, 2015. 
Contact: [email protected] or Call: +254 773 777 066
5. Serena Beach Resort and Spa
Serena Beach Resort and Spa offers special accommodation packages this Easter. Enjoy a great Easter holiday with your friends and family at a beautiful beachfront location and luxurious settings. Sheltered by coconut palms and surrounded by white sandy beaches, Serena Beach Resort and Spa offers guests an definitive tropical holiday. Visit: Serena Beach Resort and Spa
The Deal: 4 Days 3 Nights at Serena Beach Resort and Spa for just KES 28, 800. Offer valid from the 3rd to 6th of April, 2015. 
Contact: [email protected]
6. Samburu Simba Lodge
If you have a sense of adventure and you are looking for a luxurious safari escape this Easter, you should head to Samburu Simba Lodge. The lodge is known for its warmth, vibrancy and hospitality. Overlooking Buffalo springs and stunning plains, Sumburu Simba Lodge is located about 300km north of Nairobi and it's an ideal setting to relax on Easter weekend. The lodge offers exciting adventures such as swimming, bird watching and game spotting. Easter Special: Special boma bush dinner & Bubbly Visit: Samburu Simba Lodge
The Deal: 3 days, 2 nights Easter package for Ksh.21,500 per person sharing for entire stay. Valid from 3rd to 5th April 2015.
Contact: [email protected] or call: 0722603303
7. iKweta Safari Camp, Meru National Park
Ikweta Safari Camp goes all out for Easter holiday with fun activities and a chance to explore Kenya's most beautiful national parks for just KES 5,400 per night. Enjoy a family Easter weekend in the complete wilderness, away from the hustle and bustle of the city, in the land where nature prevails. Visit: Ikweta Safari Camp
The Deal: KES 5,400/night per person sharing, full-board accommodation. Valid from 3rd to 7th April 2015
Contact: [email protected]
8. The Moon Houses, Lamu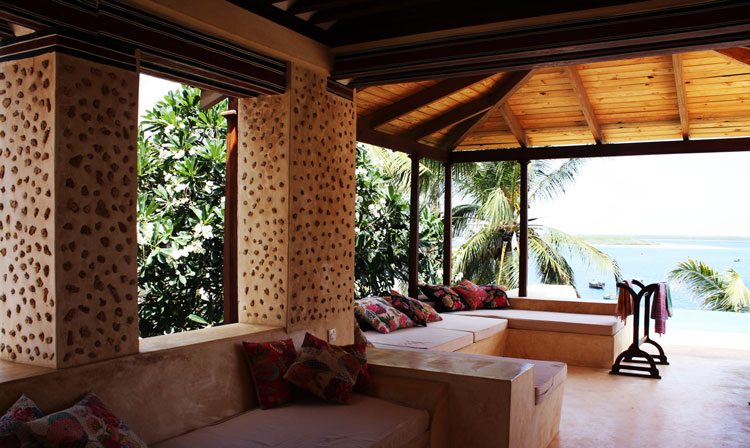 The Moon Houses are privately owned homes, built in pure Swahili style and well-furnished with antiques. The Moon houses are located off northeastern coast of Kenya, in Shela Village, on lamu Island. The houses offers luxury and private accommodation for families. Stay for 3 nights and get royal treatments, with cooks and stewards devoted entirely to your service. Visit: The Moon Houses
The Deal: Easter weekend getaway for 3 nights and pay for 2 nights at any of the Moon Houses in Lamu. Valid from 3rd to 6th April, 2015. 
Contact: [email protected]
9. Medina Palms, Watamu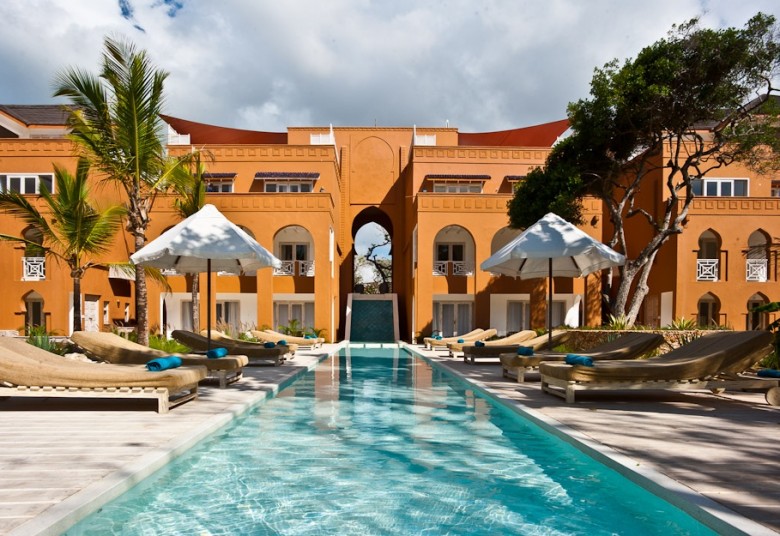 There's something so blissful about Easter at Medina Palms. Located in a prime location, waterfront with a private beach area, close to the protected Watamu Marine National Park, Medina Palms offers luxury accommodation with modern amenities and exciting water activities. An Easter vacation in Medina Palms gives you a chance to enjoy memorable moments with a promise of warm, sultry breezes in a lavish setting. Visit: Medina Palms
The Deal: Enjoy Easter weekend with 2 nights accommodation in Medina Suite for KES 21, 800 per person sharing plus 10% off selected Sakina Spa treatments. Offer valid from 3rd to 6th April, 2015. 
Contact: [email protected] or Call: +254 710 571 515
10. Solace Lifestyle and Wellness Resort, Watamu
For a healthy Easter Holiday, Solace Lifestyle and Wellness Resort is an ideal place to stay. You will enjoy delicious cuisine, luxury accommodation with modern facilities in a serene environment that will soothe your mind, body and soul. Visit: Solace Lifestyle and Wellness Resorts
The Deal: 3 Nights accommodation, full board at Solace Resorts for KES 18000 per person. Offer valid till 6th April, 2015
Contact: [email protected]
Hurry and Book Now! If you need more information, please ask us in the comment below: