What kind of nightcrawler are you? Do you prefer sipping your cocktail at a classy bar after work or you like chilling at a place less fancy and listen to a local band playing smooth jazz music? Whichever type you are, Africa has countless options for you to have a unique night out experience. We have chosen some party capitals in Africa for you to discover. Let's take a look at the list and see if you have been to any of these capitals, and if you haven't, you can add them to your calendar before your friends do!
Lomé / Togo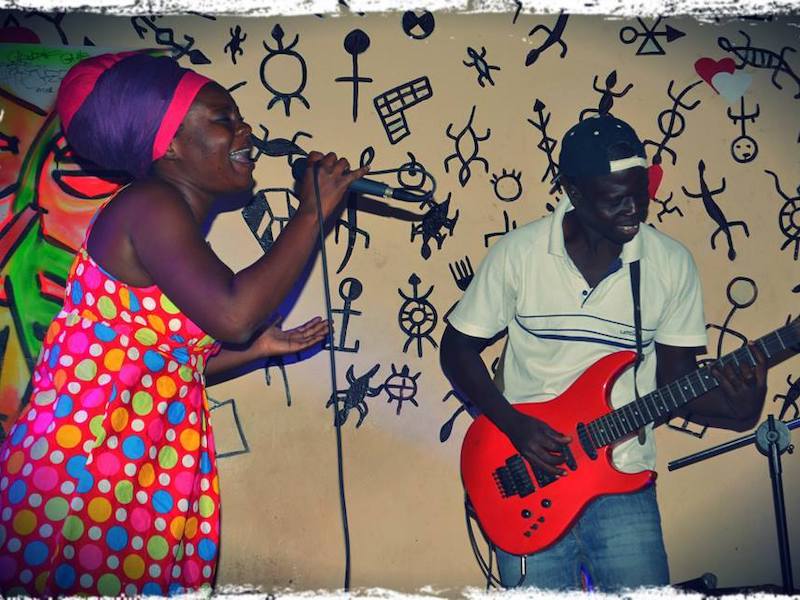 Lomé being the capital and largest city of Togo is a great destination for the ones who prefer off-track travel. Togo is ethnically diverse which makes Lomé a melting pot, offering a vibrant nightlife, colourful festivals and fantastic parties all year long. Lomé comes alive at night as the local Loméians start going out to the numerous bars and discothéques.
Le Mandingue Jazz Club is the oldest bar in Lomé with its exquisite ambience, funky vibe, tasty cocktails.
Le 54 is a must-visit for art lovers. It's a blend of exhibition space where you can find affordable craft and jewellery, a restaurant-bar, live music from Thursday to Sunday. There's also an art gallery and an African library.
Kigali / Rwanda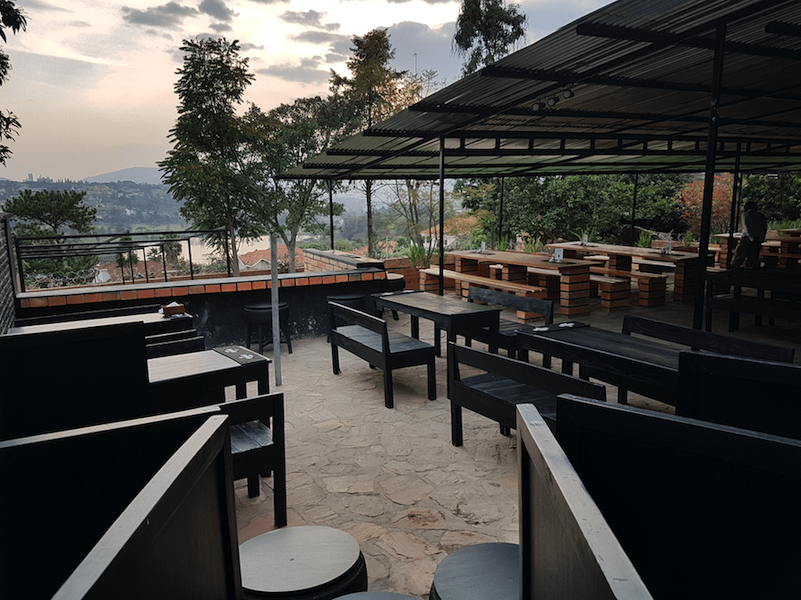 Nightlife in Kigali (Rwanda) has boosted in the last years. New bars and clubs have vitalized the city. Happy hours, cocktail bars, various DJs, theme parties can be found several days of the week.
Choma'D restaurant and bar in Nyarutarama neighbourhood are one of the hottest in Kibali. There are long communal tables that you can relax and spend a nice evening with your friends after work. The selection of cocktails are good, and the view from the bar is stunning if you are there before sunset.
Trophy's Sports Lounge is a new spot which is a new addition to Kigali's nightlife scene. The good news is that they have happy hours on Thursday and Friday. Dawa and Cowboy Kiss are two cocktails you should try, buy one and you'll get the second cocktail for free.
For an unusual night out experience, you can try Executive Car Wash. It's actually located in a car wash and serves Kigali's best brochettes alongside a good selection of cold beers. You can meet with your friends here to watch a football match, or for a karaoke night to display your singing skills!
Kampala / Uganda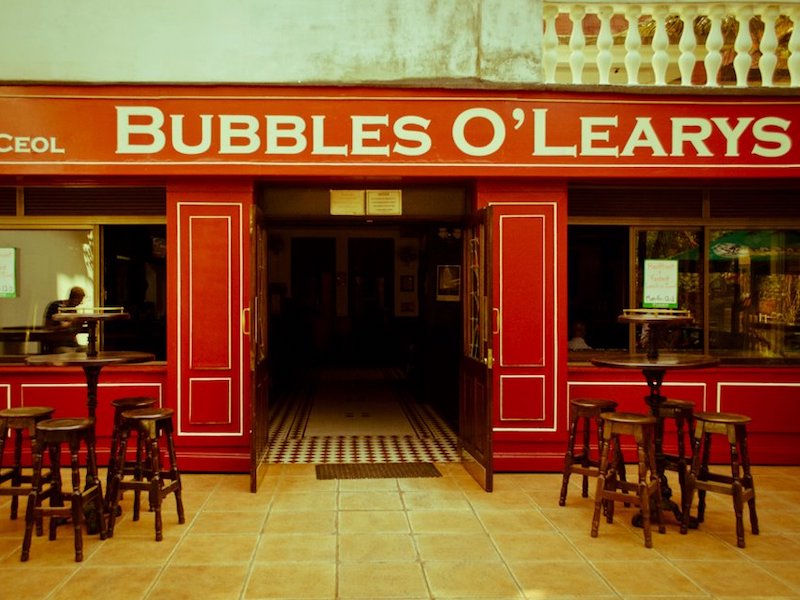 Kampala's (Uganda) after-dark scene has something to offer to every nocturnal wanderer's taste. The quietude and laid-back nature of people of Kampala in the mornings change completely towards the evening as the city becomes a buzzing hub of fun. Ugandans love to drink and dance, wherever you go for parties, music and the crowd will not disappoint you.
Acacia Avenue with its shiny streets is littered with bars and restaurants. The Irish Pub Bubbles O'Leary and Big Mike's are two bars that draw a decent crowd of expats and locals. The Wink and Casablanca attract more locals. Ntinda not so far away from Acacia Avenue is a more contemporary and chic part of the town. Koko Bar is filled with stylish students at night, and a few blocks away you can find the popular Cayenne. The bars in this area are a little high on the price scale, yet it worths if you wish to have a good quality night.
We strongly advise you to try some of the locally brewed beers and lagers such as Nile Special, Bell Lager, Club Pilsner, Tusker, Moonber Lager. Uganda Waragi that is distilled from the best of Uganda's banana is another must-drink.
Addis Ababa / Ethiopia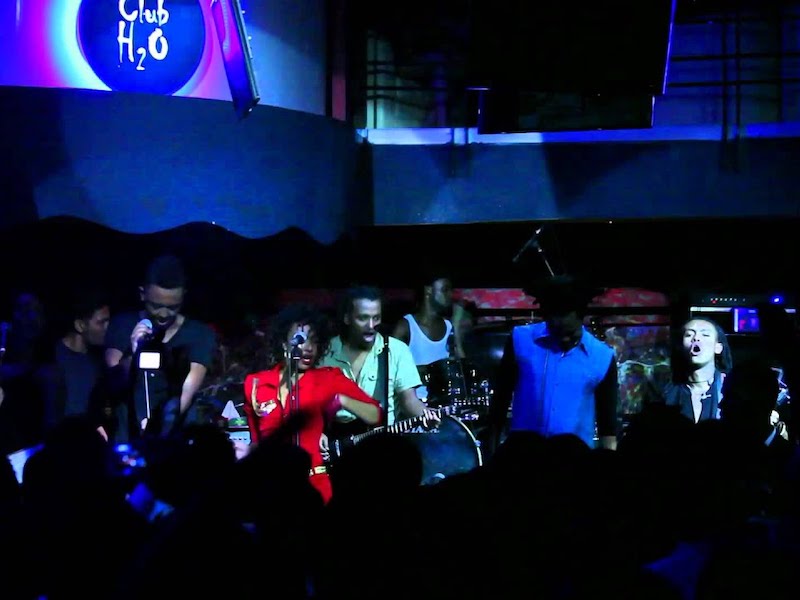 The rhythm of the town gets faster after dark, as party-goers start crawling out coloring the night scene. Most nightclubs open around 9 pm, but fun always starts at midnight when all partiers turn into party animals. It's always better to go to a bar first to have a couple of drinks, listen to some good old jazz music and get ready for the rest of the night.
Black Rose is hidden in a modern building above the Boston Day Spa is one of the best spots in town. The music ranges from Ethiopian to Western, or Indian and it's a classy place to spend the evening. Memo Club is another hot spot for party-lovers. Cosy seats, red lights and the strange full-length mirror surrounding the circular dance floor, it guarantees a fun night for all. You can also check Club H2O where you can listen to some live bands and after that DJ-spun tunes until the morning.
Marrakech / Morocco
The Red City doesn't have the traditional nightlife scene but it has heaps of great bars and clubs to offer. The evening entertainment revolves around the famous Jemaa el Fna, with street-front cafes, street performances and many more. Trendy nightclubs and cocktail bars are available along Avenue Mohammed V, away from the city's central Medina. The medina has a handful of restaurants and bars licensed to serve alcohol, yet many riads sell beer and wine to guests in the privacy of their inner courtyards.
Bar Churchill is one of the most known hotel bars in town at La Mamounia Hotel. With its exclusive Moorish art deco interior, Bar Churchill is the perfect place for an aperitif in the jazzy 1930s style.
Faktory'z is located in Gueliz is a recent place that is open until 2 am with its retro decor, bare brick walls, glass floors, and live music. You can try Moroccan wine and beers, or cocktails and dance with the energetic dancers. You can try Comptoir Darna for a stunning night out experience in Marrakech. It's a mixture of a restaurant, cabaret, and nightclub where you can try the bar's much-preferred signature cocktails before heading upstairs where diplomats, supermodels, and other famous people come to spend their evenings.
Cape Town / South Africa
Cape Town is home to dozens of nightlife destinations. You can dance from dawn to dusk at the elegant cocktail bars, waterfront venues with breathtaking sea views. You can grab a beer and listen to some smooth jazz music at stunning local pubs. Its bustling nightlife scene makes it one of the party capitals of Africa. Piano Bar is a New-York inspired cocktail and jazz bar that hosts live music performances throughout the week. From indie pop to jazz and blues, the live performance changes every day. You can enjoy a cocktail and try delicious tapas with it. Their happy hour is from 4 to 6, don't miss it!
Madison Avenue located in the city centre is a modern dance club that you can dance your night away, it works on Fridays and Saturdays. There are six bars, one cosy VIP area, and two large dance floors. They have a strict dress code, so no flip-flops and beanies are allowed. Make sure you are smartly dressed.
Johannesburg / South Africa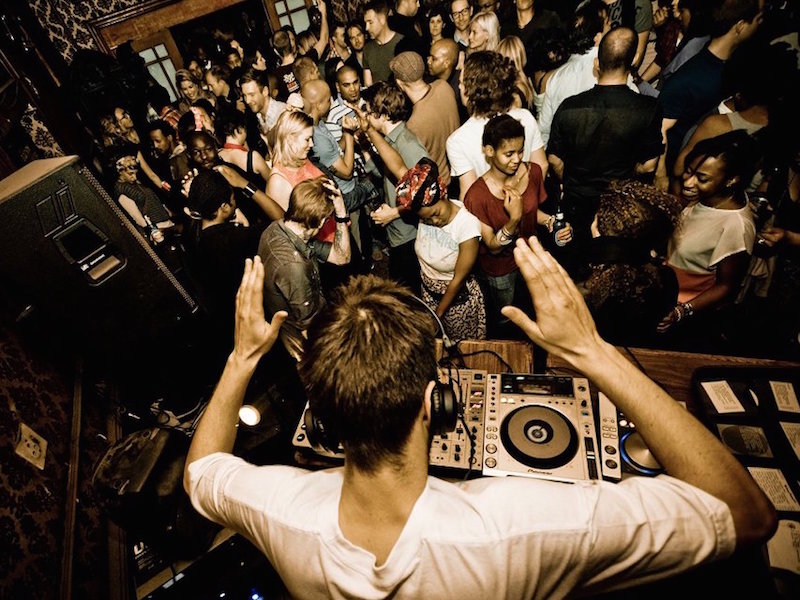 Famous for being the entertainment capital of South Africa, Johannesburg's hipster hangouts, rooftop venues, high-end wine bars, prestigious and trendy nightclubs are perfect for sundowners. Crafter's Rooftop Bar promotes artists, designers, musicians and is a meeting point to share and discuss ideas and projects. The venue buzzes with creativity and is one of the best rooftops in town where you can enjoy the sunset sipping delicious craft drinks. Kitcheners is another unique bar that was opened in 1906, it is an old-school bar and also the centre of the city's local music scene. All come here to listen to the best local and international DJs visit Kitcheners in a relaxed atmosphere over a drink. You can try Harem for clubbing as it's one of the best clubbing venues that cater specifically to Johannesburg's sophisticates. Harem prides itself on keeping up with the international design and entertainment trends. Top celebrities from around the globe visit Harem for a high-quality night out experience.
Nairobi / Kenya
They say there are enough DJs, bars, pubs, nightclubs in Nairobi to serve the rest of Africa. Whether you go for a chill evening with your friends at a local bar or to wine and dine with the richest people in the city, Nairobi never disappoints you with countless options on offer. 40 Forty Lounge, B Club, Brew Bistro & Lounge, K1 Klub House, 1824 Whiskey Bar are just a few classy options for you to make your night out a lot more colourful and fun.
Alchemist Bar is an all-encompassing take on the Nairobi night, with the city's best DJs, mouth-watering food and amazing cocktails. There is an outdoor lounge area for when the dancing gets too hot and sweaty. They offer different events and special nights. It's better to keep an eye on their website not to miss anything fun.
Maputo / Mozambique
Maputo is a vibrant capital of Mozambique, a city of music, dancing and great seafood. Mozambican locals sure know how to unwind in great nightclubs after long working days. The Africa Bar located on the corner of Avenida 24 de Julho and Karl Marx Street is a well-known nightclub. It gets very busy and there can be a long line to get in after 10 pm on the weekends. Make sure you are well-dressed before hitting there for the night. Another spot to let loose in Maputo is Coconuts Live, it's a huge nightclub with three large video screens and a vast dance floor in the centre. It livens up after midnight. African hip-hop beats combined with reasonable drinks and your dancing shoes – what else do you need for a sublime party?
Port Louis / Mauritius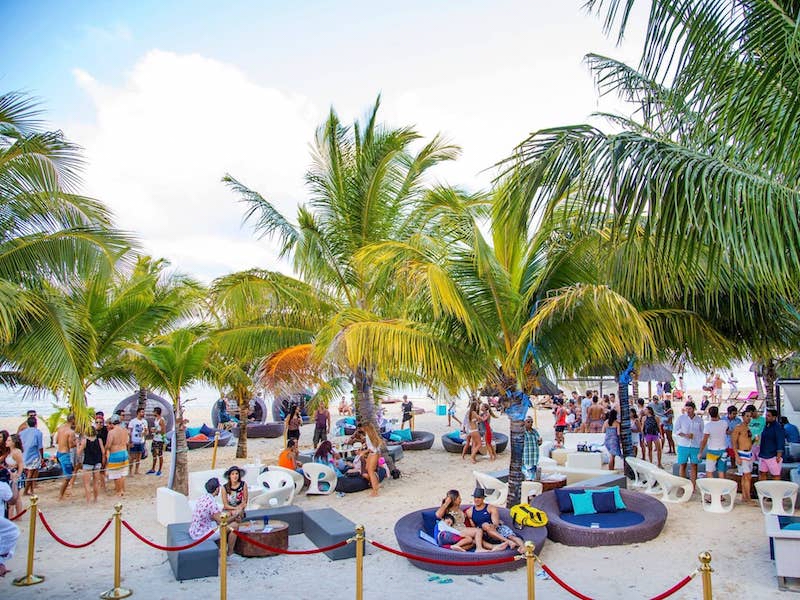 Mauritius might be a small island but it has a buzzing nightlife especially on the weekends. Apart from popular bars and clubs, nightlife on the island is getting more and more incorporated into your hotel resorts experience with cool beach parties organised with international DJs spinning the decks, live music shows, and sports for sundowners. C Beach Club is the first beach club on the island and it attracts a mix of locals and tourists. International DJs mostly from Europe visit every first Sunday of every month. The chill lounge bar, beside a pretty white-sand cove, is a great place to sip your cocktail. Banana Beach Club is another option on the island for a night out. The bar surrounds a towering flamboyant tree and you can try a local Phoenix or Blue Marlin beer here listening to nightly live music.
There is a big chance you have already put your dancing shoes and getting impatient to leave your place. As the sun goes down, you can't help turning into nocturnal party monsters. Let's go out now to grab a tasty cocktail, socialise and perform our best dancing moves!