"To keep the body in good health is a duty… Otherwise, we shall not be able to keep our mind strong and clear." (Buddha)
Some people believe that when on holiday, being away from the gym and fitness centres, you will let go of your healthy activities and routines. In fact, travelling gives many opportunities to workout outside and take advantage of the unique terrains of the place you're visiting.
Kenya's natural beauty and diverse landscape attract many sports enthusiasts from all around the world. It offers a breath-taking experience from every vantage point. A holiday is never complete without a dose of healthy activity, right? Get sporty on the road while you discover new places.
We have compiled the hotspots of adventure and sports in Kenya for you. Let's take a look at which destinations you can consider for a healthy escapade for your next holiday:
Trekking and hiking Mt. Elgon and the Loroghi Hills
Kenya is a haven for trekkers and hikers and offers fascinating routes with breath-taking sceneries. Mt. Elgon which is on the border of Kenya and Uganda is only one of them. The whole trek takes around 7 hours, so it's perfect for a day of adventure.
You can start trekking from the Rongai gate in Mt. Elgon National Park and discover the Kitum Caves. As you keep trekking you will reach Road Head and Koitoboss Peak. This peak is at 4,187 m and it's the highest point of Mt. Elgon. The trail offers great scenery, as trekkers discover the rich fauna and flora of the mountains, caves, hot spring lakes and the gorges around the caldera. Make sure you are well equipped as it often gets cold and rainy. This trekking route is perfect for intermediate trekkers. If you have any injuries or problem with your legs, you should consider simpler routes.
Another trekking route is the Loroghi Hills, which is slightly simpler than Mt. Elgon route. It is perfect for people of all ages and levels. Being one of Kenya's best trekking regions, this trekking route takes you through the mountain passes, deep forested valleys and across high open plains. It offers astonishing views of the Rift Valley. You'll run into Samburu people during your trek, passing through the small villages and observe their lifestyles too.
Swimming in Mombasa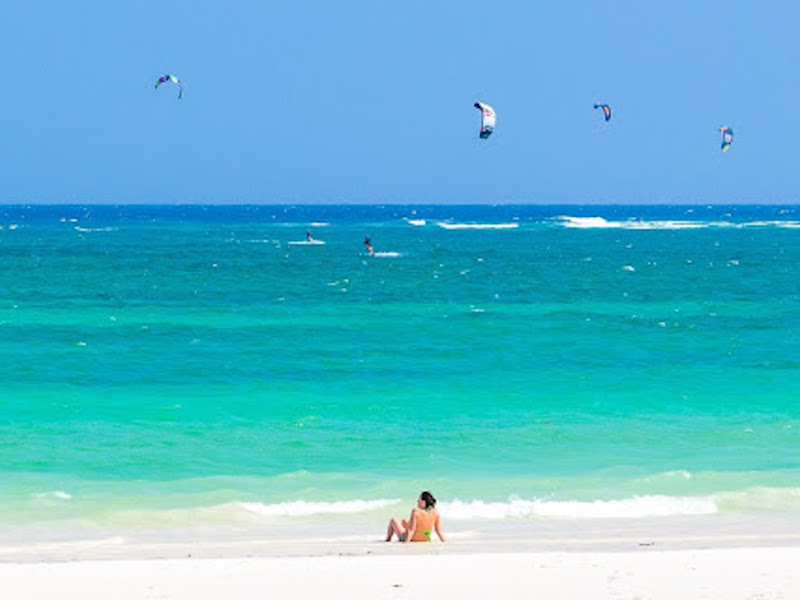 Kenya is home to countless stunning beaches and Diani Beach is the most known and preferred among those. It's located in Kwale County which is only an hour domestic flight from Nairobi. Diani Beach is ideal for swimmers and offers various activities under or on the water.
You can take diving courses for any level and explore the coral reefs, try snorkelling, windsurfing or kitesurfing. The underwater world here is protected due to its rich fauna including more than 15 reefs, sea spiders, sea cucumbers, urchins, small morays and many more inhabitants of the sea.
If you don't want to end your holiday sooner than planned, you can take some precautions. Wearing appropriate footwear like bathing shoes might save you from stepping on sharp rocks, urchins or poisonous stonefish. It's better to be safe than sorry, right? Strong tides of the ocean require attention as well. For your and your family's safety, keep these in mind.
Running in Iten
It's no coincidence that the best runners are from Kenya. Iten, also known as the city of champions on the edge of Rift Valley above 7,000 above sea level is home to world-class runners. The reason behind this small town's success is that at high altitudes, the air is thinner which means lungs have to work harder to supply oxygen to the body. As a result of this, lung capacity increases eventually leading to improved endurance.
Rift Valley's forty million-year-old past and mild temperatures all year round makes it perfect for both beginners and professional runners. An increasing number of top-athletes come here to train, especially in winter, between November to March. Iten is a popular choice among recreational runners too, which means you can easily find a range of accommodation options. Why not boost your performance at the mecca of running and run with the greats from around the world?
White water rafting in Sagana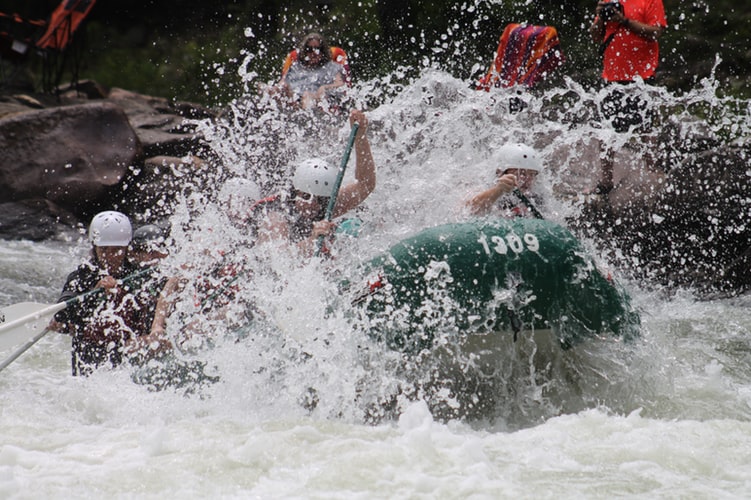 The Tana River has one of the best rapids for a thrilling White Water Rafting experience. Tana River is located approx. 95 kilometres from Nairobi. A rafting trip to Sagana which is 16 km of White Water on a high tide season and 8 km in low tide season, is great for beginners and experienced rafters alike. It takes around 4-5 hours, intensely filled with adrenaline.
The drifts are a good opportunity to enjoy the spectacular scenery, to spot various birds as over 100 species that have been recorded along the riverbanks. Not to mention it's an amazing adventurous activity which provides the workout of the day. Nature lovers who look for activities to combine with travelling, this is made for you.
Eating healthy in Kisumu
Kisumu is a lakeside city located near the shores of fish-rich Victoria Lake. You can try the best and the freshest fish dishes in the country. Kisumu became synonymous with yummy and healthy options among locals and tourists alike. Usually, fish is served with Ugali which is a local cornmeal staple. You'll find food vendors with small kiosks along the shore who prepare fresh catch. Nile Perch and Sardines are just a few of to mention. Some foodies go to Kisumu just to satisfy their taste buds, no exaggeration.
Are you not inspired yet? Keep health on the focus of your holiday and combine healthy activities with relaxing ones. A good holiday is a mixture of adventure and relaxation after all.
What are your favourite destinations for sports in Kenya? How do you keep your body in shape when you travel? Book your ticket to discover Kenya's hidden gems and health-boosting destinations for your next holiday. Share your thoughts and experiences with us in the comment section. Healthy, wealthy, fit and wise travels!