"Cause a little bit of summer is what the whole year is about."

(John Mayer)
Summer is no doubt everybody's favourite season. Sun, sea, sand, amazing beaches, friends, that feels just perfect. Especially if you work all year and need an amazing holiday to relax and recharge. Isn't life more beautiful when the sun is shining and summer is wrapping her arms around you like a warm blanket?
We travel just to experience "the summer vibe" in some cities and luckily in some cities, it is always summer!
Here are some epic summer cities you can spend your summer, soak up the sun and have great a lot of fun! You know what you need to do after all this inspiration:)
Malé Atoll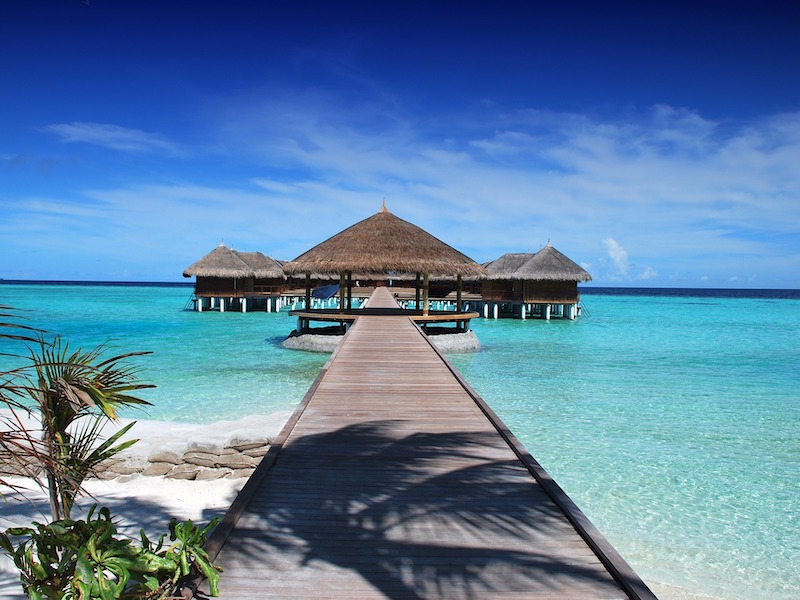 Country: Maldives
The Maldives is an archipelago of 1,192 islands grouped in ring-shaped reefs. This reef structure is called an atoll. Around 200 islands are inhabited and more than 80 islands have tourist resorts.
The Maldivian capital Malé Atoll consists of two separate atolls: North Malé Atoll and South Malé Atoll. There are 50 islands in the North Malé Atoll and several small islets, and there are eight inhabited islands. Out of the 42 uninhabited islands, 27 are resorts, and most of the remaining 15 are privately leased with some buildings on them. Some of the islands are used only for economic functions such as agriculture, tourism, and fishing. Many think the Maldives is only for the rich and famous but this is not true at all. As tourism gaining traction in the Maldives, accommodation options are becoming more affordable. If you make your reservations earlier and choose the low season you can stay at some of the luxury island-resorts on budget.
Maldivians are almost entirely Sunni Muslims and the local culture is a mixture of South Indian, Sinhalese and Arab influences. On some islands alcohol, drugs and pork are banned, and going around in bikinis is not appreciated by the locals, yet on the resort islands, there are no such restrictions. As conscious visitors, it's always good to respect the locals and their lifestyles, right?
Male Atoll offers many activities, it's a paradise for snorkelling as coral islands and the diversity of fauna-flora and the clarity of the water is like no other. There are a plethora of sun-soaked activities to keep visitors entertained. Relax along the sandy beaches while basking in the glory of the paradisiacal views. Dive into the welcoming water for close encounters with the diverse marine life like turtles, manta rays and countless colourful fish. Mingle with the locals on an island-hopping experience, catch a wave or take a sunset cruise catching glimpses of dolphins and whale sharks.
The best time to plan your holiday to the Maldives is during the peak seasons from November through until April. For budget travelling, we advise travelling between April to September. Even though rain is common during this period, it doesn't rain all the time and the weather will still be pleasant.
Put Male Atoll on your list for your next holiday, as Male Atoll is where you can completely relax and refresh. No need to wait for your honeymoon to visit the Maldives!
Rio De Jenario
Country: Brazil
Where to go for stunning sunsets and never-ending samba-fueled nightlife? Golden beaches and breath-taking landscape, its laid back culture and of course, the carnival.
Welcome to the Cidade Maravilhosa, the Marvelous City as it's called by the inhabitants. Brazil is one of the most popular countries for holidays and offers a lot to its visitors. Rio is the second biggest city of Brazil on the South Atlantic coast. Its vibrant city centre is bursting with culture and pulsating with a deep sense of history and heritage.
Rio was founded by the Portuguese in 1565. Piracy played a major role in the city's history and there are still many colonial fortresses to be visited. Rio invests a lot in sugar-cane production, as well as oranges, livestock industry, fishing of sardines and tourism. Until the end of the 19th century, Rio was the richest state in Brazil before Sao Paulo took over. It is the main cultural hub in Brazil and its sunny days are just perfect to explore the city's amazing outdoors. The best time to go is during the Carnival which lasts one week and takes place in February and March every year. During this period street parties will be everywhere, colourful parades and at nights, Rio's biggest samba schools put their best performances. You will understand why people say: "Rio knows how to party." Music runs through the veins of the city. Samba, old-school bossa nova, hip-hop, funk, and Brazil's regional styles, it's just difficult not to catch the rhythms of the city as you roll around and getting lost.
Thousands of tourists from all around the world are attracted here for the ecological beauty and the fun Rio provides. The multiculturalism found in Brazil and Rio is rare and therefore the diversity in traditions, lifestyle, and cuisine invite more and more people every year. The tropical climate is one of the reasons for the increasing tourist influx. The city can be visited at any time of the year as the climate, even the hot is bearable. And you can always refresh yourself with some local beers on the beach.
Copacabana and Ipanema are the world-famous beaches with golden sand, tropical views, vendors selling refreshing drinks and crunchy local snacks. You can also try Recreio and Barra de Guaratiba beaches for less crowd and more chilling space. It's heavenly and a dream place to be, to live, or soak up the sun even for a short time. Sun, beaches, sand, enriched with culture and a lot of fun. What else is needed for a mind-blowing your holiday?
Cancun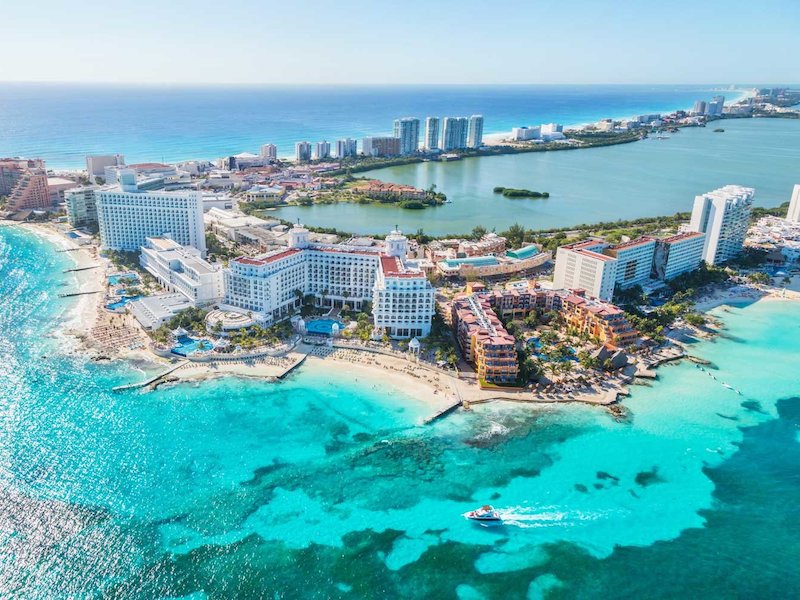 Country: Mexico
Cancun is a magical place located in southeast Mexico on the coast of the Yucatan Peninsula that you definitely have to visit at least once in your lifetime. It is one of the most preferred summer cities, why?
The waters of Cancun are a bright clue, definitely some of the clearest and bluest you can ever see. It offers lots of outdoor activities such as snorkelling, parasailing, a helicopter ride over the city, golfing, zip-lining. You should try every margarita available under the sun, enjoy the beaches and even swim with the sharks. This 14-mile coastal strip with powdery white beaches hosts more than 3 million visitors every year.
Being one of the most popular travel destinations, Cancun offers a lot more than parties. You can spend a day visiting ancient Mayan ruins, or the underwater museum. Compared to other cities in Mexico, which date back hundreds or even thousands of years, Cancún is a relative newcomer. It was only established in 1967 when the local government discovered how its beauty could transform Mexico's tourism industry. From Cancun, you can reach the historic sites like Chichen Itza and Tulum.
Cancun weather is fantastic almost all year round, though it is particularly excellent from the end of December through April, with January through March being the absolute peak time for fantastic weather. These months have the least amount of rain and humidity, the balmiest temperatures, and the sunniest skies.
Grab a chair, sip a drink, and feel the sun penetrating your skin. After all, that is what you're in Cancun for: to relax and enjoy your summer. Cancun is known for its warm white sand beaches, crystal blue water, romantic nights, and fun nightlife. Almost every resort is full of activities of all ages, particularly young people, to participate in, from games and sports to concerts and dance parties. For a romantic getaway, some relaxing time for you and your family, grab a ticket to Cancun. Feel the summer vibe, you are already there right?
Miami
Country: Florida/USA
Do we exaggerate if we say Miami is a place with the strongest "summer vibe"? We don't think so. Miami is the sixth most densely populated city in the USA and is the cultural, economic and financial centre of South Florida. It's the leader in finance, commerce, culture, art, and international trade. It's known as the magic city, it has a rich heritage and enjoys a vibrant culture that is influenced by a diverse population from all around the world. It is also nicknamed "the Capital of Latin America" because of its high population of Spanish speakers.
Little Havana you will find colourful street life, full of local businesses and restaurants with some of the most incredible and authentic Cuban food as well as museums and theatres. Cubans are known for their warmth and passion, especially for politics, and this neighbourhood is a great place to visit to experience Cuban and Cuban-American culture.
Miami Beach has a tropical monsoon climate and it is the personification of summer itself! The best time to visit is between March and May when the sun shines with a passion. It has so many charms including blazing nightlife, tropical gardens, lively art scenes, and amazing cuisine. It hosts the world's greatest art deco buildings with tropical motifs. Miami is very much blessed with natural beauty. With year-round sunshine, and non-stop parties and festivals, Miami is one of the best spots to enjoy your summer holiday. Check Miami's calendar before going to catch up with the lively scene of the city.
Even thinking and reading about these places is enough to put a smile on your face right? You can already hear the sound of the waves, and see yourself having a drink your feet buried in soft sand. Your bones soaking up the energy from the sun and the summer vibe got you under its spell.
We mentioned a few of the greatest summer cities you can add on your list this summer. Book your flight at earliest to get the cheapest deals.