Nairobi is an amazing city to wine and dine in, with top notch restaurants that offer mouth-watering local delicacies and great ambience; you can be sure to experience great hospitality at the amazing restaurants that this city has to offer. These restaurants are where locals go when they want to eat delicious and familiar local foods.
In no particular order, we present our best local restaurants in Nairobi: 
1. Talisman Restaurant
Tucked away in the heart of Karen, Talisman Restaurant one of the Kenyan's favourite restaurants. With lush lawns and a lovely garden sprawling with trees, amazing rustic décor, Talisman sets the atmosphere for a cozy, unique dining experience. With delicious and fresh European, African and Thai cuisines to choose from, and lovely music playing in the background, makes it the perfect restaurant for a romantic night out as you snuggle by the fire especially during the cold season.
2. Pango Brasserie
One of Nairobi's top notch restaurants located at Fairview Hotel, with amazing cuisines to choose from, and friendly service, this restaurant has become a favourite for many for their superb service. What makes Pango Brasserie so unique is that it's the only restaurant with an underground wine cellar! Great décor, amazing mouth-watering delicacies to choose from, be ready to indulge in amazing fine dining.
3. Habesha Ethiopian
Outside of Ethiopia, Nairobi boasts of amazing Ethiopian cuisine, and Habesha Restaurant located on Argwings Kodhek Road, Hurlingham is renowned for its wide array of traditional Ethiopian cuisine at such an affordable price. The ambience makes one feel so at home making it the perfect place to catch up with family and friends. You get to indulge in their rich coffee or cocktails while you savour the amazing atmosphere this restaurant has to offer.
4. Open House Restaurant
Nestled away in Westlands, Open House Restaurants has got to be among the best restaurants that offer the best authentic Indian food in Nairobi. With amazingly low prices and divine Indian food to indulge in, from Biryani to butter chicken and amazing tandoori recipes, one can never go wrong with this place.
5. Tamambo Blixen
Located in the lush leafy suburbs of Karen, Tamambo Blixen is a cozy restaurant sprawling with lush lawns, surrounded by trees, which makes one instantly feels at one with nature. Known for their fresh seafood and amazing cocktails, Tamambo Blixen is an ideal restaurant to have intimate conversations with your friends while you enjoy the breezy décor outside.
6. Seven SeaFood Restaurant
Located at ABC Place, Seven Seafood is the best place to be for fresh succulent seafood and fine dining. With great ambiance and unbeatable service around, this is the best place to indulge in some seafood while enjoying great music. Seven Seafood caters to a variety of  seafood dishes that are difficult to find anywhere else.
7. Emerald Thai Garden
A lovely up-market restaurant located in Gigiri opposite the UN headquarters, one of the few restaurants that offer you an all round Asian experience with their lovely Thai cuisine. Amazing indoor and outdoor ambience to choose from, Emerald Restaurant offers one a unique experience although a bit pricey to indulge in every now and then, their seafood is worth every penny!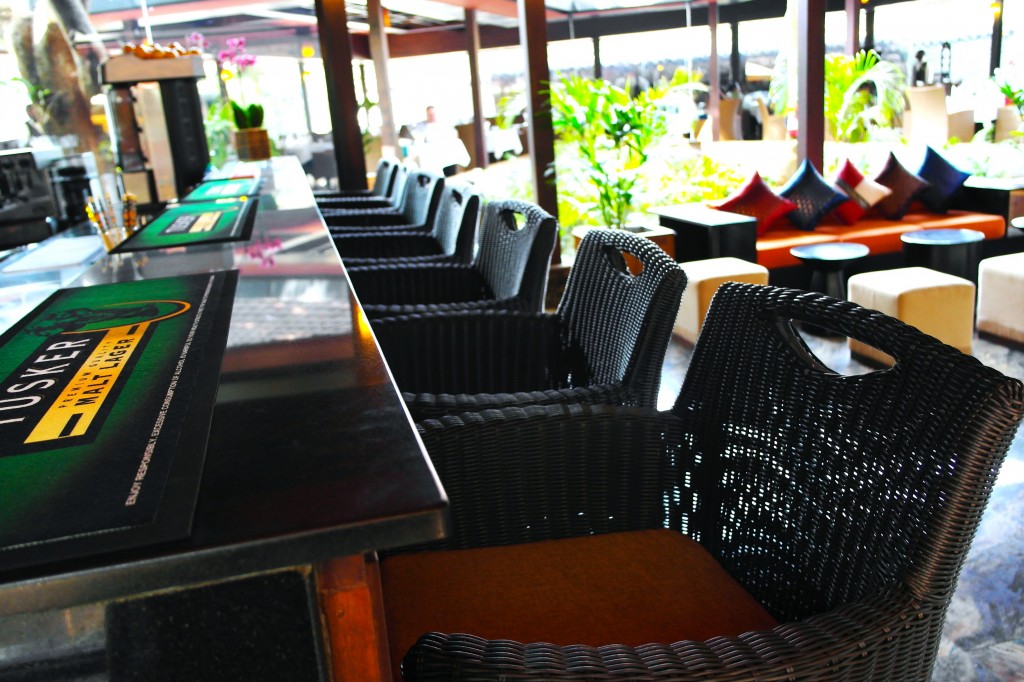 8. Ranalo Restaurant
Located in the central business district, this restaurant is popular with many for their affordable prices, fresh African cuisine and their famous Tilapia fish from the Lakeside region. The best place to get to savor Kenyan cuisine.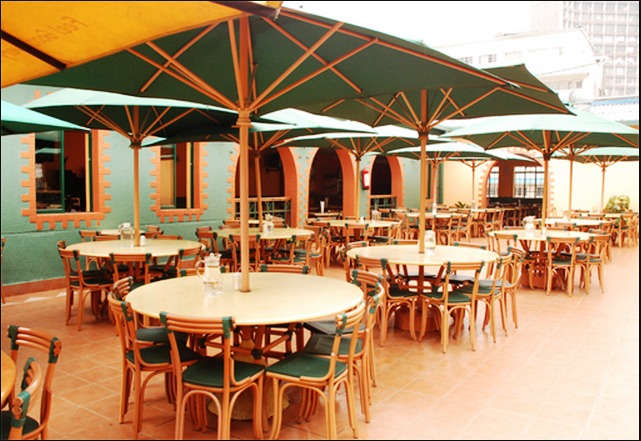 9. Asmara Restaurant
Located in Westlands, Asmara offers you an amazing Ethiopian/Eritrean experience with their mouth watering cuisines at such an affordable price. The perfect venue to catch up with family as the restaurant caters to kids' entertainment with a little playgroup they can play in while you enjoy some mouth-watering Ethiopian cuisines.
10. Nerkwo Pub and Grill
For those who love to indulge in some serious local, strictly Kenyan food, then this is the best place to be. Located in South B, this is one of the best places for some mouth-watering fried, roasted goat meat and some Kienyeji. With a relaxed atmosphere, this is the best place to catch up with friends, sipping on some cold beer while enjoying some Nyama Choma.
---
SEE ALSO:
Cheap Flights to Nairobi | Cheap Flights to Mombasa
---