Every city in the world has a unique taste to it. Pose in front of the Eiffel Tower. Shop 'til you drop in New York. How about catching a tan in Thailand? Mass tourism is perfect, but is that all the world has to offer?
Travel has become so much more than the clichés. New experiences and memorable moments are being craved on large scale, but how is this need fulfilled? Introducing Experiential Travel. A new concept aimed at getting travellers an authentic experience by involving them at the local level. Observing cities is a thing of the past; it's now time to experience!
1- Become a Wine Maker in Bordeaux – France
Wine tasting is an all-time favourite in Bordeaux, one that is high on every to-do list in France. Every tour makes a stop in this iconic region. Our suggestion though? Roll up your sleeves; it's time to get messy. Everyone can drink a glass of wine, but can they make one? Switch up your next stop in France from drinking to producing. There are workshops popping up at a rapid pace offering this new experience – and who knows, maybe you'll find yourself a new hobby? 
One more please Garcon?
2- Make Street Food in Ho Chi Minh – Vietnam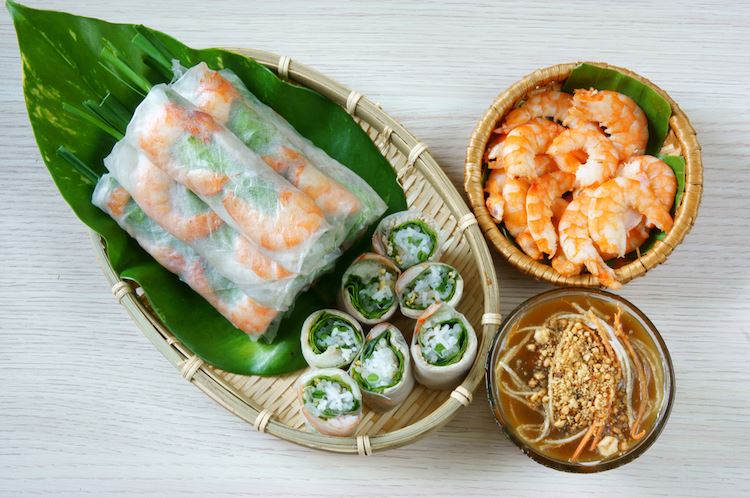 Street food has always, and will always be part of the Asian experience. A strong part of their culture fills the streets with incredible sounds and smells. Hundreds of different flavours enjoyed by millions of travellers every year, in markets that stretch for kilometres, are available for every person from every walk of life. This is always a superb time, but why not go one step further? Why not get stuck in and make the food yourself?
Dive into the local culture head first and join a street market workshop and experience the behind the scenes action of your favourite street market.
Chef's hat on!
3- Toss Pizza in Rome – Italy
In some languages, the word for Italy also means food (this is almost definitely not true). The home of pizza and pasta is now offering three different experiences. Pizza making lessons from an Italian master will be your first stop! No more waiting in queues for the best food in town. The secrets of this city, held by its locals, are now yours for the taking.
Make the dough. Flip it. Add the toppings. Cook. Send your taste buds on an adventure.
What more could we possibly want?
4- Learn to Make Tortellini from Locals in Milan – Italy
Everybody has a meal cooked by their mother, or grandmother that will stay with them for the rest of their lives. This is what is on offer in Milan and slots into our number two stop for Italy. Recipes not found in any restaurants, but the kitchens of the mothers and grandmothers passed on for generations.
Go and get first-hand experience on how to make the iconic Tortellini from the locals of Milan, and show off to your friends back home.
Supper at yours?
5- Participate in the Grape Harvest in Sicily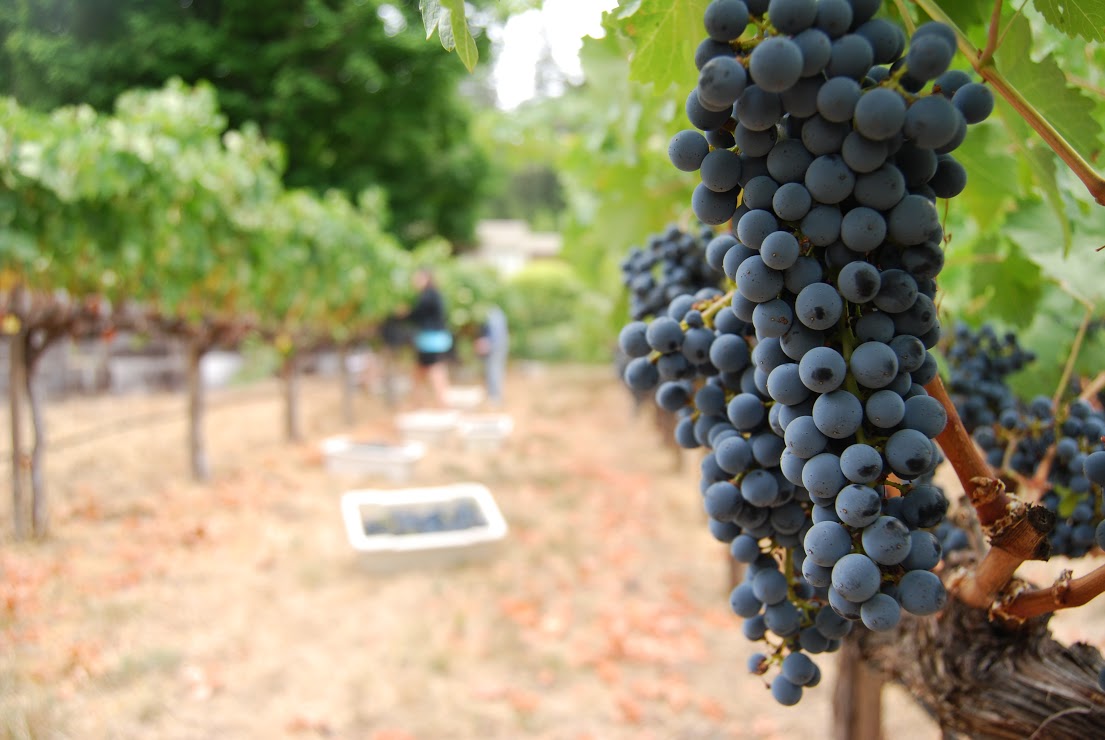 The third and final stop for Italy takes us to the Sicilian grape harvest. It's very easy to watch this spectacle, but once again, it's time to get your hands dirty. Join the locals as they gather the grapes for the season and be a part of the beginning of something great.
6- Get Street Photography Courses in Germany – Berlin's Streets
Let's be honest; Berlin is cool. Industrial buildings, incredible street art, hipsters on bicycles, the sky is limit. There is so much to photograph, from so many different angles, the possibilities are endless. An up and coming experience in Berlin is to take a tour with a professional photographer. Tips and tricks from a pro are all you need to turn your experience into one worthy of taking home with you. Share the adventure in the best way possible.
Say cheese!
7- Listen to a Concert in Koh Phangan from Stone Igloo Saunas – Thailand
Excuse me?
An odd one for sure, but a must!
Deep in the hills of Koh Phangan, which is known as a party island, lies a haven for locals and expats who are in desperate need of some relaxation, and perhaps a detox. 'The Dome' is a vegan restaurant by trade, but with so much more to offer. Our favourite is the Igloo shaped stone saunas from which you can listen to one of the many concerts held there. If you've had enough of the parties and crowds; rent a bike, grab your towel, and head for the hills.
We all need some R&R sometimes.
8- Play Golf at St. Andrews – Scotland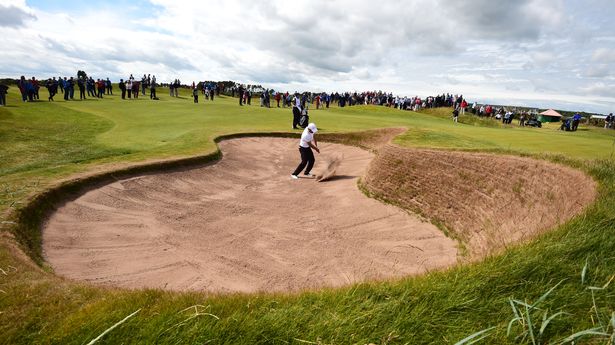 To say golf is difficult could possibly be the understatement of the century. So this one might not be for everyone, but once you've finished exploring the castles and museums, or spending time in the natural parks, why not try your hand at the most famous golf course in the world? Grab a local expert and hit the course with determination, and plenty of golf balls.
At least with the help of a pro, you can't get any worse?
9- Teach Children with Disabilities to surf in South Africa – Cape Town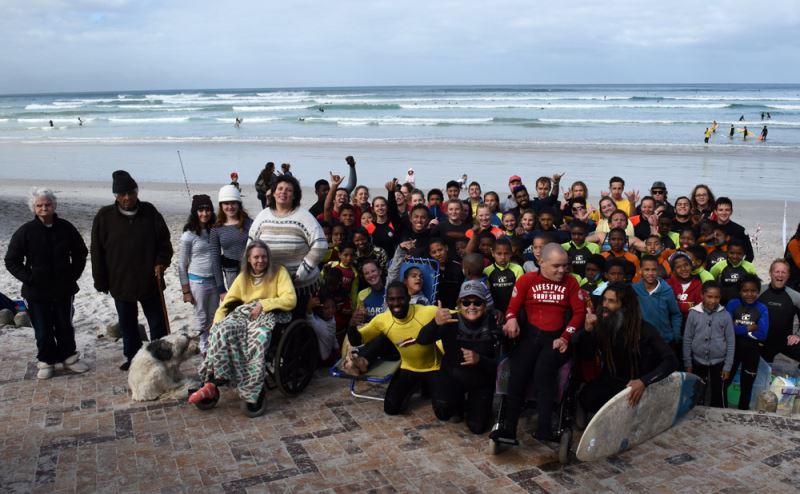 "I can't surf" is a common response to this experiential travel idea.
Spending time with the kids in the water is the goal here; all that's required is a week of training from a local surfer, and you're ready to get in the water and make kids smile from ear to ear. A well-run initiative in Cape Town that helps travellers experience the joys of surfing while helping others in need.
10- Help the villagers in Tanzania – Zanzibar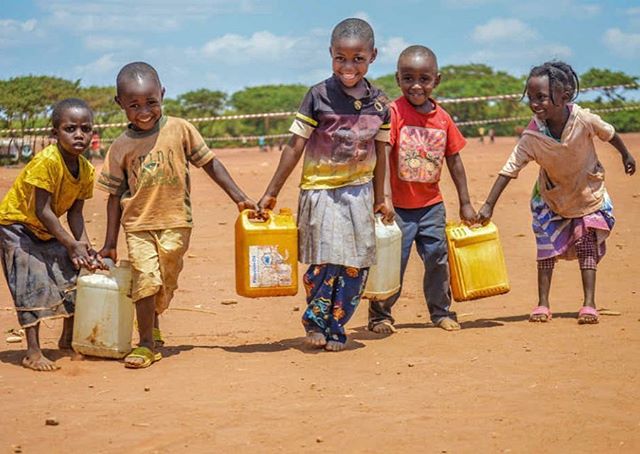 When you think Tanzania, you think Zanzibar. Kitesurfing on pristine beaches. Honeymooning in beautiful hotels. Nature and nightlife, walking hand in hand.
As with everything in life, we have to remember the other side of the coin. The small villages in the heart of the forests are still, to this day, struggling to get running water, and the community has to walk for hours to get a basic necessity. There are NGO's who take volunteers into the villages and build wells and lay water pipes – securing the future of the island's inhabitants.
Become part of the solution and immerse yourself in the lesser known Zanzibar.
Could you advise us any other experiential travel ideas? Let us know in the comments below, tweet us, or tell us on Facebook
Photo Credits:
Photo 1: Château Pape Clément
Photo 2: Icon Cookery School
Photo 3: Passion For Travel
Photo 4: Lookals
Photo 8: Scotland Now
Photo 9: Believe in Chatzi Organisation
Photo 10: Idea Universal