There is something about colourful things that brings out the childlike sense of wonder in all of us, whether it is a steady sunset over Lake Nakuru or the vivid fruit markets of Nairobi, and while not many places can beat the kaleidoscope landscapes of Kenya, these cities around the world are famous for their vibrant streets and psychedelic scenes. So, get ready for an awe-inspiring journey through the rainbow heart of some of the most cheerful places in the world.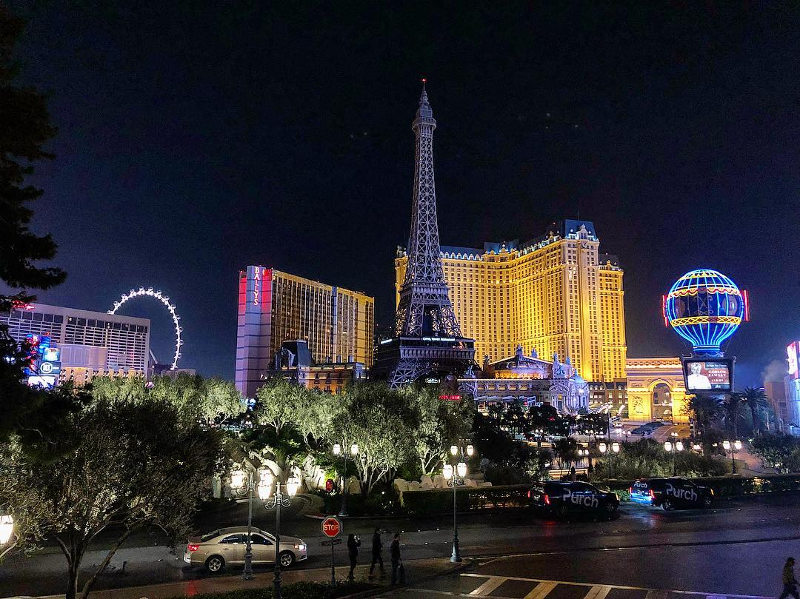 Valparaíso, Chile
The streets of this UNESCO World Heritage Site are a dazzling mess of colour that has long drawn poets and artists with their quirky charm and cultural offerings. Wander along the sloping streets and alleys and you will find edgy bars, clubs and restaurants and spectacular street art that explodes off the walls in all the colours of the rainbow. The urban artwork in Valparaíso is considered some of the best in Latin America and has turned the city into one big outdoor gallery.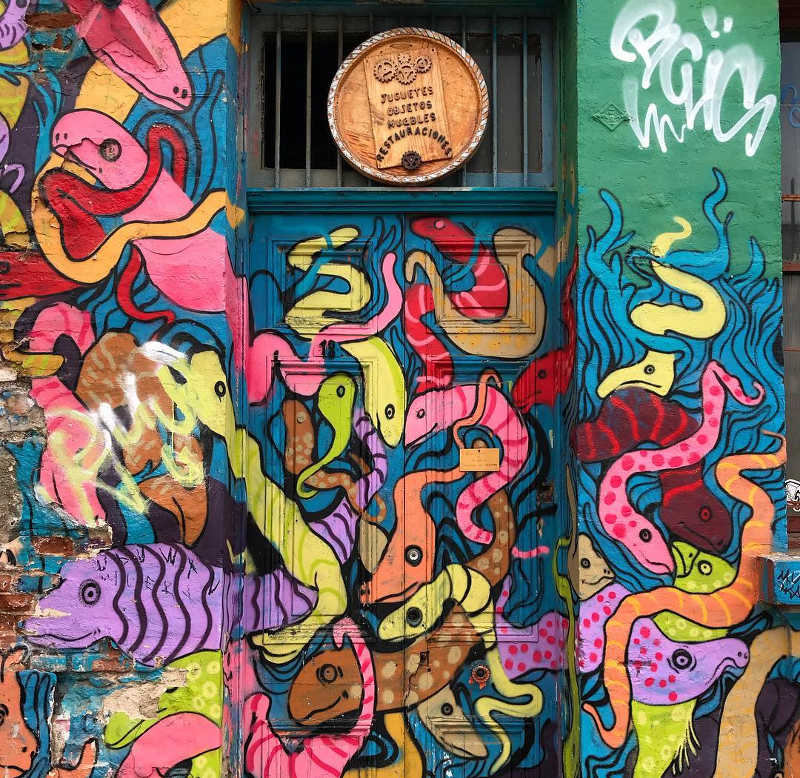 Las Vegas and New Orleans, USA
The glittering hearts of Nevada and Louisiana, Las Vegas and New Orleans are cities where the energy is irresistible and the streets are a blazing patchwork of colour. The neon streets of Las Vegas pulse night and day, offering a playground for travellers looking for a good time; while the legendary French Quarter in New Orleans is home to oddballs, romantics, jazz musicians, and Mardi Gras. These two iconic cities in the United States never fail to awe and excite those who stumble through their glowing streets.
Book cheap flights to the United States!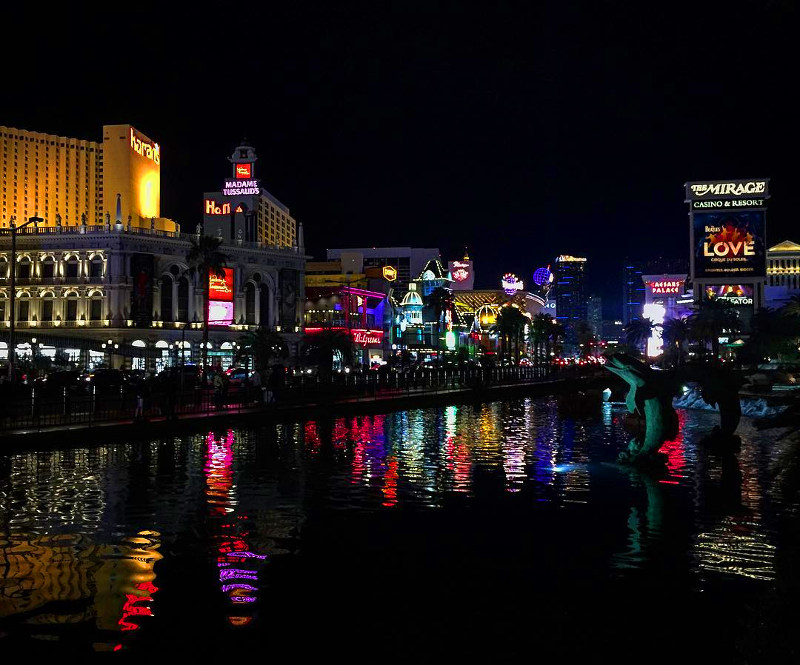 Osaka, Japan
Osaka is a city of intense energy and luminous colour that buzzes non-stop below enormous flashing billboards and multicoloured neon lights. Although Japan is famous for its peaceful landscapes of temples and cherry blossom trees, its cities hide some of the most interesting and colourful places in the world. Dōtonbori is an iconic entertainment district that is a must-visit if you want to experience the pulsing heart of Osaka in all its colourful glory.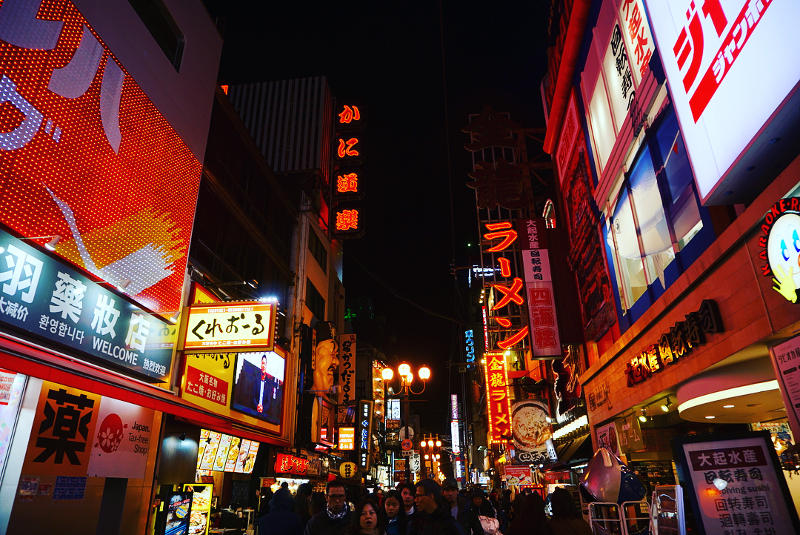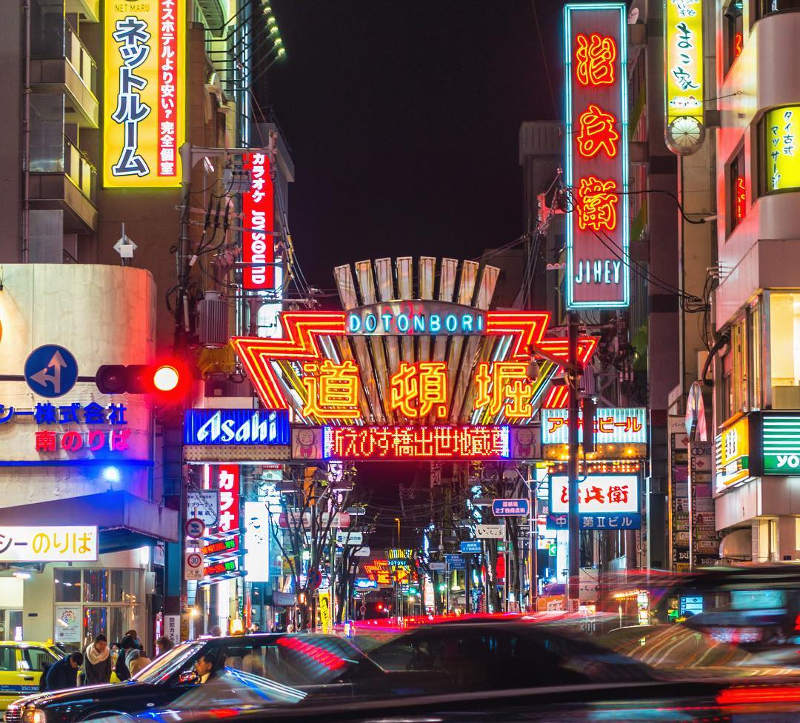 Guanajuato, Mexico
Named the "most beautiful city in Mexico", Guanajuato is a place where brightly coloured houses sit side by side on a steep ravine, charming all who find their way onto its cobblestone streets. Along with being a place of magnificent colour, Guanajuato is also an architectural wonderland and paradise for travellers wanting to experience the rugged cultural charm of Mexico. A walking tour of the city will give you a chance to witness its bold colour and lively energy.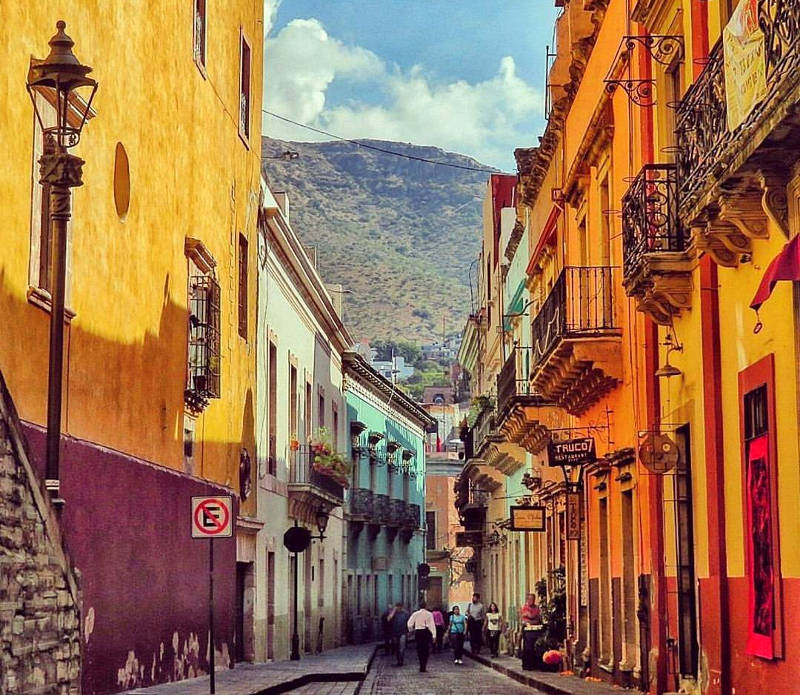 Chefchaouen, Morocco
The artsy blue city of Chefchaouen, which is nicknamed the "blue pearl of Morocco" is the prettiest town in Morocco. The town stretches across the Rif Mountains, creating a stunning oasis in a usually dry landscape. The tradition of painting things blue to mirror the sky and remind the residents of God was introduced in the 15th century. Today its narrow alleyways with their blue walls and colourful flower pots attract travellers who want to experience the romance and magic of this fairytale North African city from all around the world.
Book cheap flights to Morocco!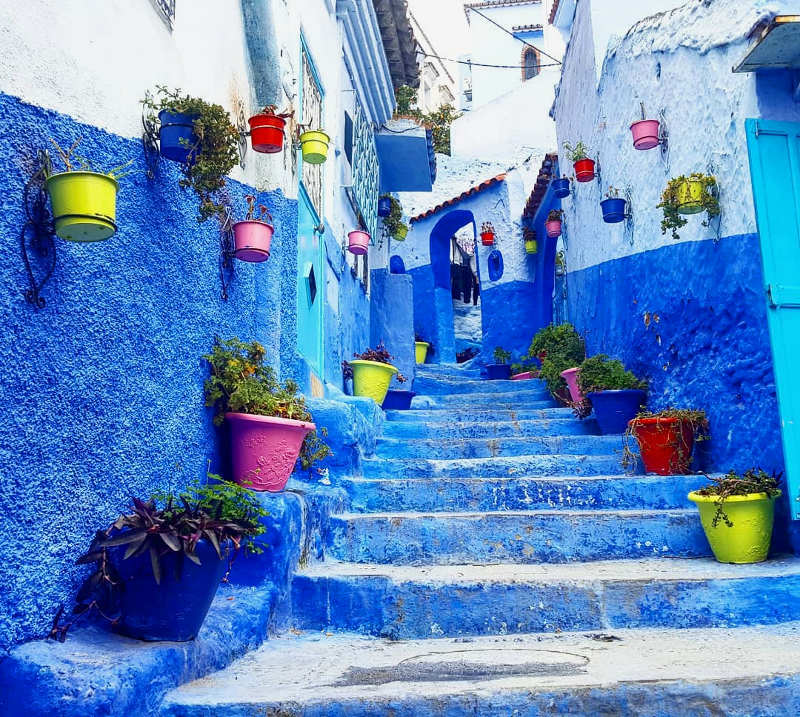 Guatapé, Colombia
Often called the "most colourful city in the world", Guatapé is a place where every inch of the city is covered with a bright coating of colour. From beautifully carved balconies and doors to stairs and lamp posts, it is a city where the streets are alive with colour and it is impossible not to stare in amazement. This tradition started with locals painting the outsides of their homes with murals and bright colours, and has since blossomed into something that has captured hearts and imaginations all around the world.
Book cheap flights to Colombia!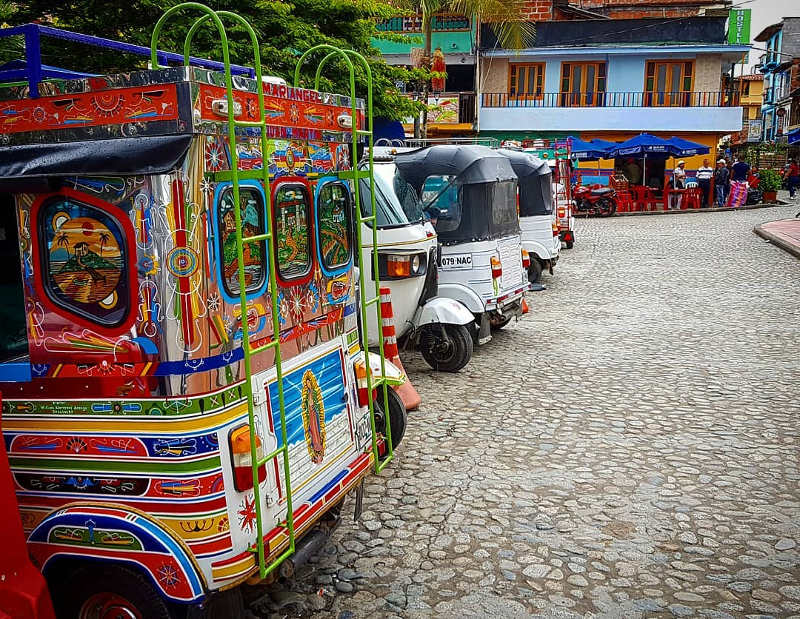 Bo-Kaap, South Africa
The historical neighbourhood known as Bo-Kaap is one of the darlings of South Africa. Formerly known as the Malay Quarter, this neighbourhood on the slopes of Signal Hill in Cape Town is a glorious tapestry of blues, pinks, yellows and greens that serves as an expression of freedom amongst the local community. Bo-Kaap is also a key area in the Kaapse Klopse, a historical cultural celebration that is known for its spirited dancing and flashy colour.
Book cheap flights to South Africa!
Image credits:
aleiannaco via Instagram
robsgram via Instagram
duncanmoug via Instagram
johndean_ via Instagram
bea.palomar via Instagram
aaronbrown07 via Instagram
andersonscottw via Instagram
jcgarzonmeza via Instagram
arq_teliz via Instagram
dannythejet via Instagram
aydin.anatolia via Instagram
srgio.4 via Instagram
jessicajorge via Instagram
jeremy.gvi via Instagram
irwaniskandarroslan via Instagram
inmarrakech via Instagram
loves_madeinmexico via Instagram
bebinadream via Instagram
dmitryinspace via Instagram
alexandrahoffman.photography via Instagram
schonschoenhier via Instagram