"Travelling – it leaves you speechless, then turns you into a storyteller" once said Ibn Battuta, one of the greatest travellers of all time. We all love to travel and tell our stories to friends but you know, sometimes it is better to be quiet and let our photos do the speaking.
We are in the Instagram age and we all want to capture the best photos of our trips. Some of us even trying to find the most 'Instagrammable' places.  So, why confine yourself to selfies and other boring photos?  Droning is getting popular and it lets you take stunning pictures even if you are alone.
We have listed the best Instagram-worthy destinations for aerial photography in Africa. Please keep in mind that all countries have their own regulations about droning and be informed about the rules.
Now, all you have to do is join the club and decide on your next adventure.  If you have made your decision already, click here to take the next step of your trip.
1- Victoria Falls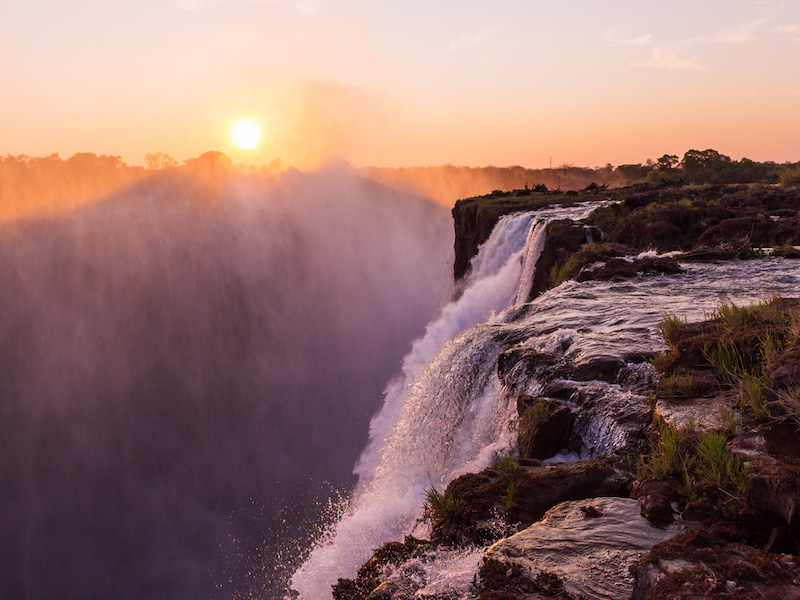 Country: Zimbabwe
Victoria Falls offers you a spectacular beauty for your Instagram photos. This 'almost' largest waterfall in the world, forms the border between Zambia and Zimbabwe; so it is important to be careful about flying a drone. If you are visiting the falls through Zimbabwe, you should get your permission for a drone 30 days prior to your visit, but still flying something between borders might be risky! Be sure that your drone doesn't exceed the limit.
Each time of the year gives you another experience in the region's atmosphere. During the peak season between March and April, the falls is a thunderous wonder cascading into majestic cliffs.
2- Namib Desert
Country: Namibia
You can take breathtaking Instagram photos in this stunning desert. The patterns formed on the sand dunes offers you the opportunity to snap impressive shots for your Instagram account. If you'd like to have a warm colour palette for your account, the desert's orange view is all you need.
Keep in mind that you have necessary permissions for your drone determined by Namibia's Directorate of Civil Aviation before you have this once-in-a-lifetime experience. You have to request for permission 60 days prior to your flight to Namibia.
3- Serengeti National Park
Country: Tanzania
This safari place has all the excitement you need for Instagram. Its ecosystem has one of the world's pristine flora and fauna. Droning through a balloon safari can give you the best shots for your accounts.
Flying a drone in Tanzania is possible under some regulations. Please read Tanzania's Civil Aviation Authority's rules and don't forget that you must hold a certificate authenticating your ability to fly a drone issued by your country of origin.
Also, keep in mind that you are in a wildlife zone; do not disturb any other creatures while picturing your trip.
4- Lake Turkana
Country: Kenya
This gorgeous meeting of an alkaline lake and the desert will let you have amazing aerials photos. Lake Turkana is not a real wildlife destination but the perfect spot for bird watching and also is home for crocodiles and hippos.
This place is not the most hospitable region for a touristic visit; so do not exaggerate your drone flying even if you have your permission.
Do not forget that flying a drone in Kenya is legal but you may need some other permissions to fly it in a national park. You must read the rules of the Kenya Civil Aviation Authority about flying drones.
5- Whale Spotting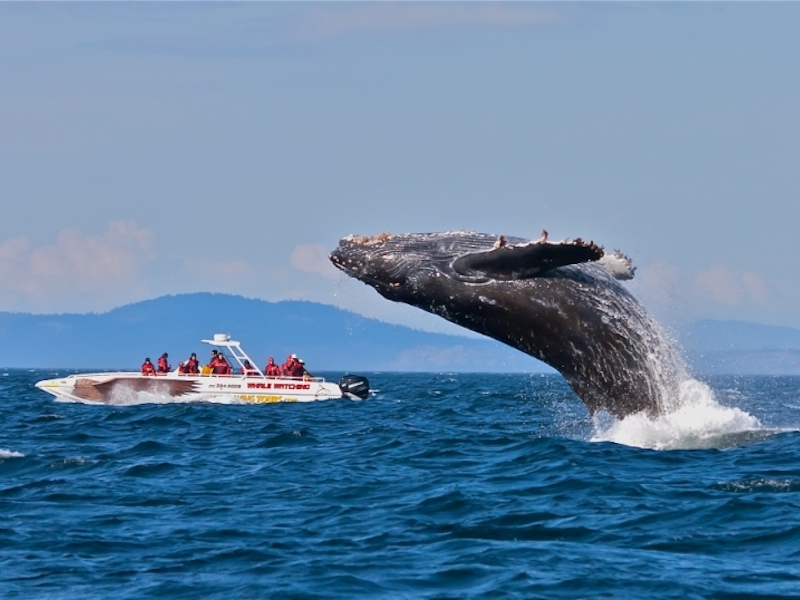 Country: South Africa
South Africa is one of the best destinations for watching marine wildlife.
Each year, southern right whales migrate from their icy home in Antarctica to warmer regions of South Africa. The best time for watching those whales in South Africa is from June to November along the Cape south coast. You can picture those wild animal's adventure with your drone for an exotic view.
Only commercially licensed boat-based whale watching enterprises are allowed to approach within 300 metres of whales and advertise whale-watching tours.
Also in South Africa, it is forbidden to fly a drone inside and over the national parks. You can check those places through the SANParks website,
6- Okavango Delta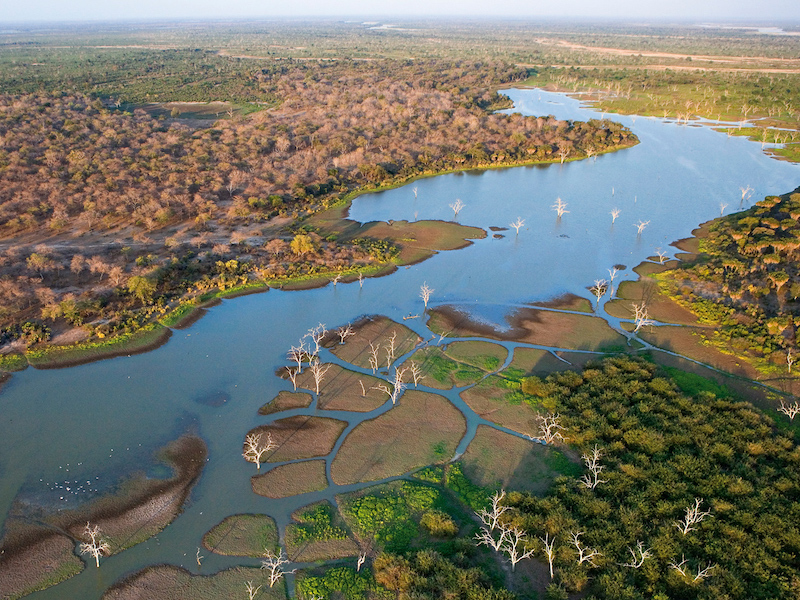 Country: Botswana
The collaboration of a unique alluvial delta with its huge ecosystem. You may take the greatest drone shots for your Instagram in this place but unfortunately, Botswana has quite strict bans about flying drones.
You should request permission from CAAB (Civil Aviation Authority of Botswana) before you get to your destination.
7- Bwindi National Park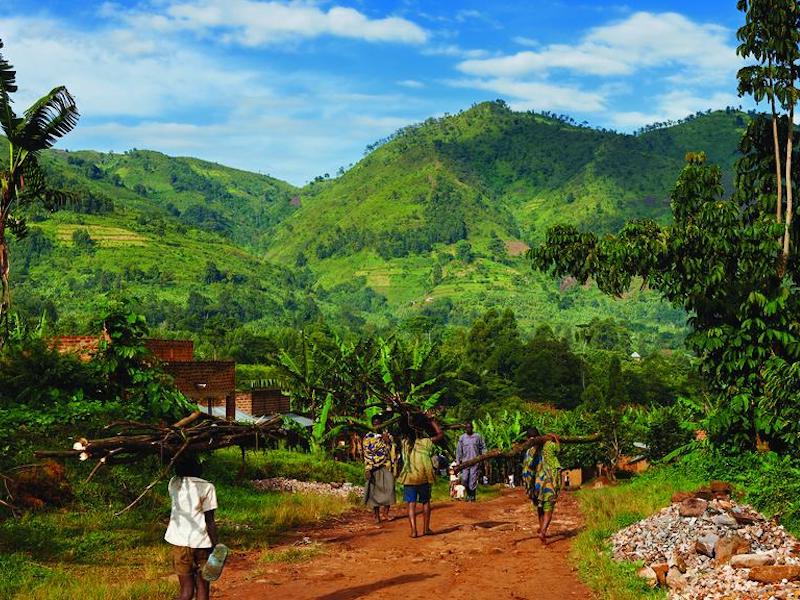 Country: Uganda
Bwindi National Park is located in Uganda's most biologically diverse rainforests. This place is home to great mammals, you can enjoy close encounters with chimpanzees and baboon. A drone shooting may let you have impressive vivid photos in the region. Again, keep in mind that you are in a safari and you are the guest. Do not take any action to disturb other indigenous creatures.
Uganda's droning regulations are not precise. In that case, do not assume that you can travel with your drone as you wish. It is not totally prohibited or authorised, for guaranteeing your and your drone's safety, do not forget to request for permission before entering the national park.
8- Mount Kenya National Park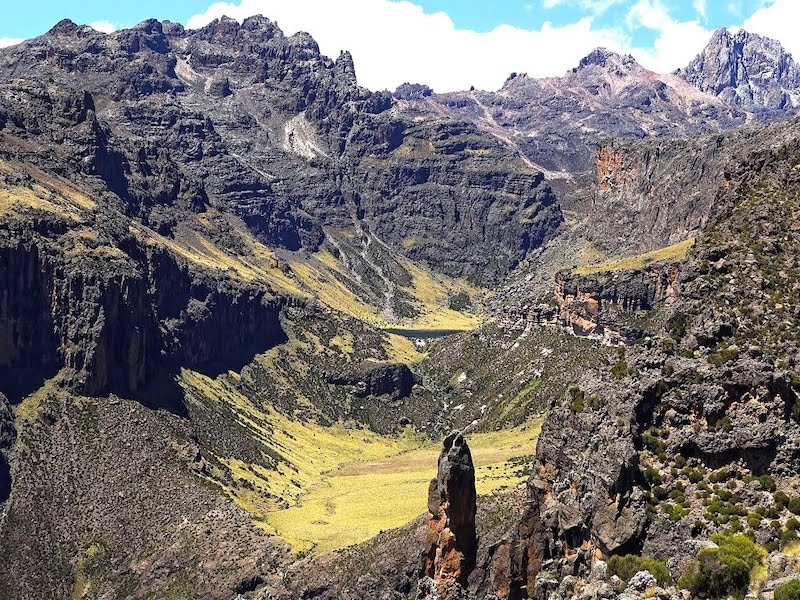 Country: Kenya
Mount Kenya is the second-highest mountain in Africa, located 175 kilometres from Nairobi National Park is protected and on the list of UNESCO World Heritage Sites. It is a quite popular place for hikers and climbers. The scene is varying as you get higher on the mountain; you can experience different views such as lakes, tarns, glaciers and peaks.
You choose your atmosphere in this region while photographing and have breathtaking photos under the clouds.
Keep in mind Kenya's regulations on flying drones and have your permission before coming into the National Park.