Most people like food. In the sense that it's essential in their quest to stay alive. This, in many cases, means that they take the food they eat for granted.
Foodies, however, really appreciate food. Foodies are the kind of people who feel like a trip or vacation is incomplete unless they have had the chance to taste and experience all the different flavours a new place has to offer.
If you are a foodie who is open to and has ambitions to conquer the world one tasty spoon/fork at a time, then you should definitely make it a point to go on anyone or even all of these exciting culinary tours.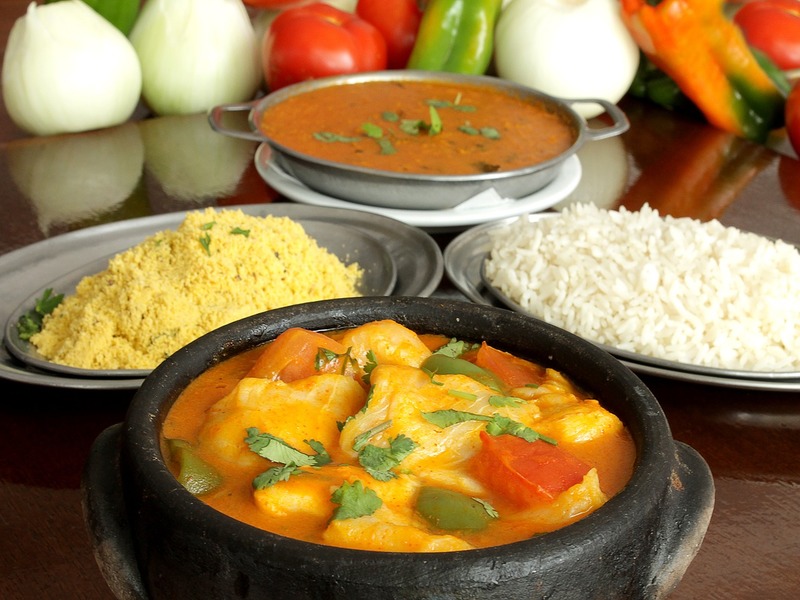 Exciting Culinary Tours for Foodies to Try
Unlike "Restaurant Week" events, culinary tours are a bit more inclusive of many other attractions offered by your chosen destination. So you will do much more than just taste one delectable dish after another.
You may also get to explore nearby temples, marvel at ancient palaces, walk through the various markets and get to interact with the locals so you can get a better understanding and full-bodied experience of your chosen destination.
From exciting cooking classes with both local and international chefs to chocolate and cheese tastings and even beer or wine samplings, these culinary tours offer up an experience that the foodie in you will absolutely appreciate.
1. Relish the Vibrant Flavours of Morocco
Have you ever tested stew so good you couldn't believe someone actually cooked that from scratch? That's exactly the feeling you will get as soon the first taste of "tagine" – local Moroccan stew, hits your tongue. You will simply refuse to leave the place until you know how to make it yourself.
Thankfully, this is just one of the delicious experiences waiting for you when you take a culinary tour in Morocco. The tour also includes walking adventures through the narrow lanes that weave through the historic medinas as well as a chance to marvel at gorgeously decorated mosques.
What to Expect: Four unique cooking workshops such as learning how to cook in a traditional Moroccan house known as a "riad".
Duration: 10 days.
Availability: Weekly by request.
You can find out more about this culinary tour as well as make your bookings through "The International Kitchen" a company that specializes in hands-on-culinary tours.
2. Discover the Spices of West Africa in Ghana
Every region has its own way of infusing spices in its food. West Africa just so happens to one of those regions that aren't shy to experiment and make its food as flavourful as possible.
In Ghana, you will find an off-the-beaten-path culinary experience that is like no other. This culinary tour will introduce you to some of the most eclectic ingredients and spices used in traditional West African food. You will also get to try out Ghanaian sweets, haggle at an open-air market and visit a cocoa plantation.
What to Expect: Multiple cooking tours including one at a beach.
Duration: 9 nights.
Availability: On select dates.
You can find out more about when this tour is available through Landtours Ghana, a company that specializes in these off-the-beaten-path culinary tours.
3. Experience an Insider's View of Mauritius
There is no doubt that Mauritius is a beautiful destination. It's right there by the ocean! However, if you want to discover the real Mauritius, you need to take an insider's view through the eyes of one of its culinary geniuses, Chef Sandy.
In a quiet yet charming villa less than three minutes from one of those unbelievably beautiful sandy beaches, a culinary adventure awaits at the hands of Chef Sandy. You will also get a chance to haggle at the Port-Louis market, visit Fort Adelaide and even go on a trip on a Catamaran to have a BBQ on an island.
What to Expect: Hands-on cooking lessons with Chef Sandy. A taste of Mauritius' street foods.
Duration: 4 days and 3 nights.
Availability: All year round.
You can find out more about this trip and make your bookings through "Book Culinary Vacations" and talk to Chef Sandy directly.
4. Overload Your Senses with the Culinary Delights of India
When it comes to flavour, India can only be compared to a gigantic kaleidoscope. The sheer number of spices used in a traditionally prepared curry will absolutely have your tastes buds racing with excitement. That is exactly what you will get when you take a culinary tour of India.
Not only will you get to sample some of the best street food in Mumbai but you also get to treat your tastebuds to "kachori" – fried bread coupled with vegetables and lentils in Jaipur. The tour will also take you to the Taj Mahal and bring you back to the bustling local markets to try out a delectable coconutty fish curry in Goa.
What to Expect: A flurry of tastes from town to town.
Duration: 14 nights.
Availability: Numerous departures from September through to December.
You can find out more and book your trip through Intrepid Travel, a company specializing in culinary tours.
5. Cook with a Kichwa Family in Ecuador
While Ecuador is well-known for its sight-seeing opportunities, those looking for something a little bit more than a cruise to the Galapagos Islands can enjoy a hands-on culinary tour of this wonderfully ancient destination.
You will begin your tour in Quito, a high-altitude city that will also serve as the end of your tour. For the duration of the trip, you will visit numerous local homes where a local Kichwa family will teach you to prepare some of the most delicious Andean cuisines. You will also try out Ecuadorian chocolate and even haggle your way through the legendary Otavalo textile and handicraft market.
What to Expect: Many visits to local homes and the market.
Duration: 5 nights.
Availability: April through to December.
You can find out more about and book this culinary tour through Great Value Vacations, a company that specializes in Ecuadorian destinations.
What is your favourite culinary tour? Share the information with us in the comment section below.