Kenyans in general are passionate people. This passion often shows in the way they smile, the way they laugh, the way they talk, the way they curse and scream; and even through their silence. When someone is passionate about something, there is no limit to how they can exude that passion. Everybody does it in their own different way.
The thing about passion is that, there is hardly ever one thing that demands all of your passion. Yes, you will be more inclined to like some things more than others, but often, you find that you are passionate about a number of things. Here are 25 things Kenyans are most passionate about:
1. The Magical Kenya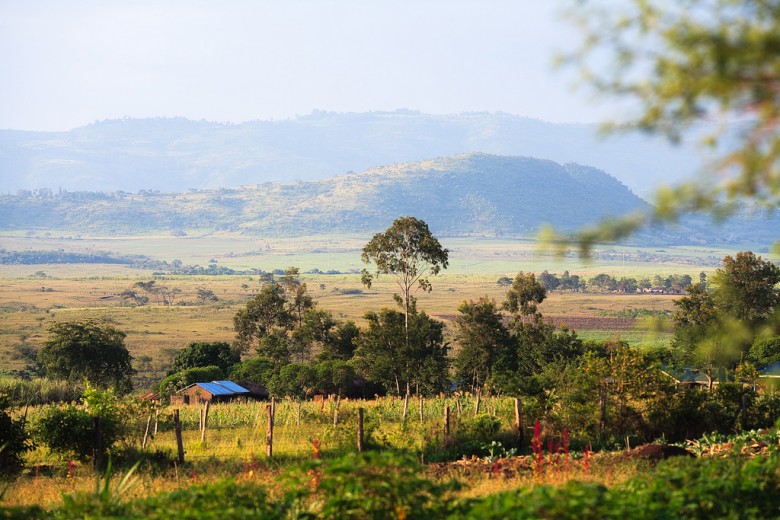 Photo Source: Greg Westfall on Flickr
Of course, she had to come first. Our beautiful country calls to every single one of her citizens. From the tip of Mt.Kenya to the low lying plains of our Savannah, Kenya is as gorgeous a country as it gets. There is a reason as to why this country leads the pack when it comes to touristic attractions. Kenya truly is blessed with natural wonders, from the Great Wildebeest Migration in the Mara to the beautiful white sandy beaches of the coast and the lush environment inland. She is also very technologically advanced and well on her way to being a force to reckon with as far as the digital age is concerned. You will see it in the faces of every single Kenyan when they talk about their country. You will see pride, joy, anger and frustration all in equal measure depending on the subject. Want to know how charming and fascinating Kenya is? Visit the Magical Kenya!
2. Kenyans love their athletic team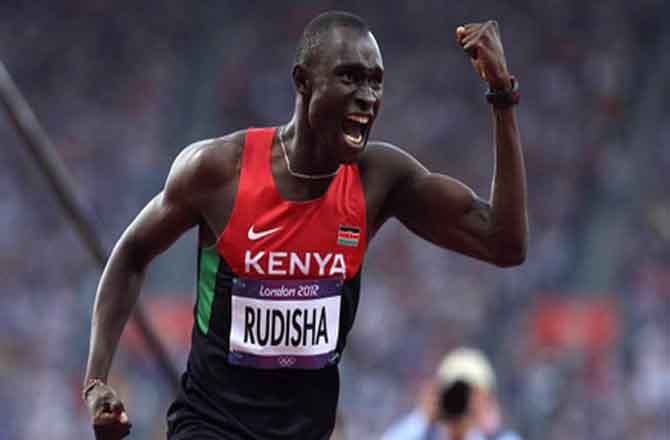 Kipchoge Keino, Paul Tergat, Ezekiel Kemboi, David Rudisha, Catherine Ndereba, Tegla Loroupe and even the embattled Rita Jeptoo, are just some names that resonate all over the world. These are forces to reckon with in the athletics world, and they are from our motherland. This country has been a powerhouse in athletics for decades now. We are very passionate and proud of our athletic achievements. We are so good at this that many countries have taken to poaching our local bred talents.
3. 7's Rugby is a tournament to die for!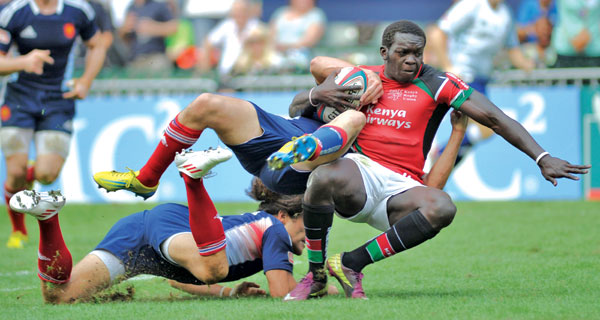 There are very few things in this country that have such a strong following compare to our rugby 7's tournaments. Kenyans are so passionate about this that almost every other county in the nation is coming up with it's own version of a 7's rugby tournament. The level of support and passion translates to our national team, which is a powerhouse in the world 7's rugby circuit.  On rugby weekends, there is hardly anything else of note.
4. Kenya's love affair with 'Nyama Choma' is immeasurable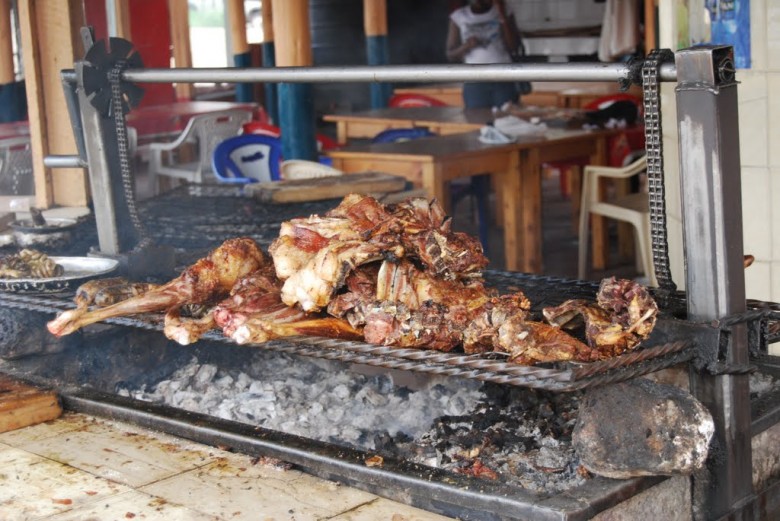 There's no denying Kenyans are passionate about their Nyama Choma. If you are a Kenyan and you have Kenyan friends, then without a doubt, you have gone out for 'Nyama Choma' on one occasion or another. 'Nyama Choma' is what the locals call Barbeque, roast or grilled meat. This tasty delicacy is so popular with Kenyans that we have whole regions (Kikopey) dedicated to this activity. You will find 'Nyama Choma' in every corner, from the smallest butchery on some obscure street to the highest rated facilities such as the 'Southern Sun Mayfair' in Westlands. It can be said that almost every Kenyan, as long as they are not vegetarian/vegan, have a thing for Nyama Choma.
5. We are so crazy about politics
We get civil, we get volatile, we get jubilant, we get jaded and we get angry. These are all emotions brought about by our local politics. Yes, Kenya is a peace loving nation. We are easy going people. We are however, so engrossed in our local politics that sometimes we forget that we are a peaceful people. Our local politics can either bring the country together or tear it apart, that is how passionate we are about all this.
6. Football fuels our tribal nature, it binds us together
This is probably the 'king' of them all. From our local league to international leagues (mostly the English Premier League) Kenyans are absolutely taken by football. In fact, football is the one sport that splits the nation in two on rugby weekends. On one half, there are avid rugby fans who will not miss a game for anything and on the other, there are fanatic football fans who would rather eat nails than miss out on Gor Mahia Vs AFC Leopards or Arsenal Vs Manchester United. Yes! Football drives the nation wild but binds us together. Belonging to a football team and having your own colour and brand is a very potent binding power and this makes us feel stronger. This is a passion that is not going anywhere anytime soon.
7. We can't do without our theme nights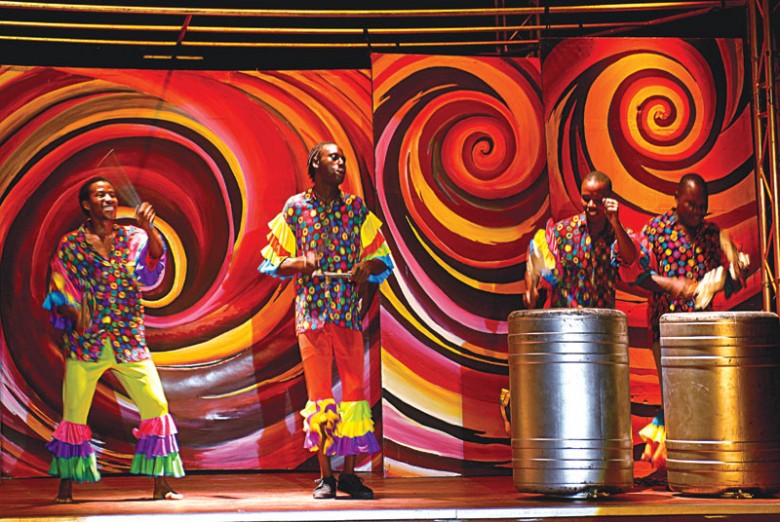 Kenya has 52 different tribes within her borders. Of these 52, there are three major tribes; Kikuyu, Luhya and the Luo. Each of the major tribes, including the Kamba, often have regular theme nights. These are nights when a venue such as the 'Carnivore Restaurant' does nothing else but play the tribes' music and serve the tribes' traditional foods and drinks. These theme nights have become so huge and popular that they are almost a national event. If you want to learn about the ways of a certain tribe, just attend one of their theme nights and you will have first-hand insight on how it works.
8. This is undeniable, road trips are amazing
In recent times, local tourists have been driving the tourism industry within the country. This is mainly because Kenyans have realized how beautiful our country is and the burgeoning mid-class now has much more disposal income than it should. With this income, the Kenyan mid-class has taken to touring the country via 'road-trips'. 'Out of town' road trips are so popular now that almost every single weekend, the city streets are vacated for the country roads. People head to Naivasha, Nakuru and Machakos for a great weekend.
9. The beer madness! We love our local beers
Who doesn't love local beer? Kenyans are so passionate about the local beers that there is a house party almost every other weekend. Tusker, our nations iconic brew is one of the most popular beers within and without the country. Our breweries are one of the highest grossing industries within the country and EABL (East African Breweries Limited) is one of the biggest companies around.
10. Nightlife unlimited – we love the night in Kenya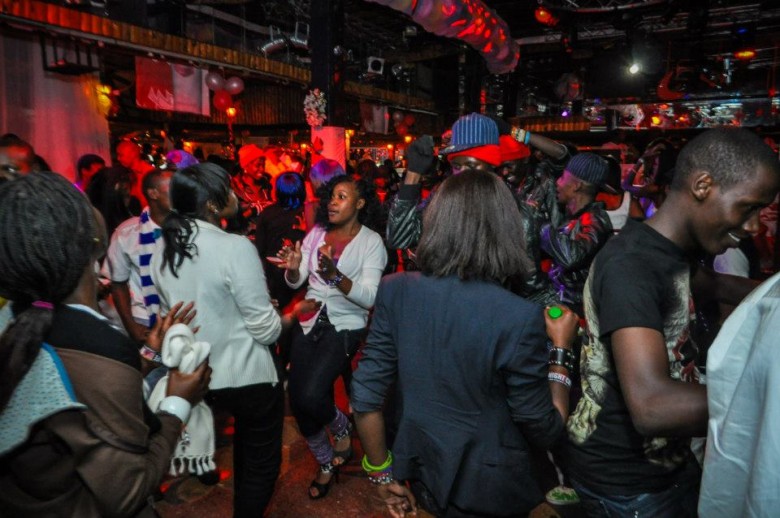 Although most cultures take Friday or Saturday nights as the nights to paint the town red, Kenyans in general do it on every other night. The general public works so hard that they need something to help blow off all that steam. This is where our nightlife comes in. Kenyans are so fond of dancing and drinking the night away that there was an uproar when the infamous 'Mututho Laws' that put an 11 O'clock curfew on drinking. From Westlands to Nairobi West and all through the 3 major cities in Kenya, nightlife is a big part of the people.
11. No other city exudes glitz glamour and excitement like Nakuru
Photo Source: Hero.co.ke
Popularly known as 'Naxvegas' in honor of the great 'Las Vegas' in the USA, Nakuru is one of the most popular towns in this nation. This is mostly because Nakuru is only 2 hours away from the capital city and has a nightlife that has something for everybody. It is no wonder it is dubbed 'Naxvegas'. Almost every weekend, many roads lead to 'Naxvegas'. The credo to live by here is just the same as the one for the great 'Las Vegas'; 'Whatever happens in 'Naxvegas' stays in 'Naxvegas'. It is quite literally, Kenya's very own 'Sin City' and we love it!
12. We are passionate about social events 
From 'Blankets and Wine' to 'Concour d'Elegance' and 'Rhino Charge'; Kenya has no shortage of social events. In fact, almost every other day, there is a social event or another going on somewhere. Kenyans have come to love these events. Not only are they a channel for the locals to showcase their talents, and/or possessions but they are also a wonderful networking avenue for the business minded. Although some events like 'Concour d'Elegance' are primarily meant for the 1%, you will find that almost every Kenyan can attend and feel right at home…sort of! But there are events for Kenyans from all walks of life.
13. Who wouldn't love the beach city – Mombasa?
What more can be said about our beautiful, palm tree riddled coastal city? Mombasa is just the ultimate destination for international and local tourists alike. Kenyans are so passionate about this white sandy beached city that they flock there in their millions every December when the holidays come around. In fact, the entire coastal region (Lamu, Diani, Malindi and so on) are popular destinations for Kenyans hunting for beautiful weather and looking to take some time off from their big city-bound lives.
14. We are passionate about our amazing Wildlife
Besides her beautiful weather, warm and always ready to smile people, lush countryside and absolutely gorgeous coastal region, Kenya is well known for her wildlife. The country is home to the Big Five!! Her wildlife is a great source of pride and income to Kenya. That is why Kenyans absolutely love it. It is also why organizations such as KWS (Kenya Wildlife Service) and the myriad of animal orphanages in the county have all the support they need. The locals do all they can to protect the wildlife. For example, we now do all we can to protect our elephants. According to Paula Kahumbu, the Executive Director of WildlifeDirect; "People across Kenya are now seeing that protecting wildlife is their duty." Paula leads the Hands Off Our Elephants campaign. 
15. We love and celebrate our local traditions
Although we like to think of ourselves as a modern (read: Westernized) society, we still hold fast to our traditions. Of course, we do not practice our traditions to the letter. We do, however, pay homage to the most important bits of them. The Maasai, for example, are a tribe that has completely refused to let go of their traditions. And Kenya, as a whole, is very proud of them for it. In fact, the Maasai have become synonymous with Kenya. Some of our traditions dictate that we be hospitable to our neighbours, be friendly and always be willing to help. These are tenets that almost every Kenyan adheres to. We try our best to reconcile our traditions and the demands of the modernized world.
16. We wish everyday is a holiday
Like the rest of the world, we love our holidays. From Christmas to New Years, Idul Fitri to  Easter….we are all about the holidays. And this is not only because we get some time off work, but mostly because we get a chance to be with family and friends. To make merry, take road trips and drink some Tusker while eating tons of Nyama Choma. The whole country looks forward to the holidays.
17. Family is where life begins and love never ends.
Kenyans have a strong sense of family. We take this bond very seriously and as a people, some of the most influential forces in our lives are our families. This is a big part of why we look forward to the holidays.
18. We love living large
As a developing country, all we ever think about are ways through which we can further improve ourselves and our country. This is evidenced by the ambitious 'Vision 2030' which is meant to move Kenya forward in the economical, digital and structural sense of development. Every Kenyan looks for ways to improve their station in life. We are an ambitious people and our 'bulls-eye' is way beyond the sky.
19. Social Media makes us visible and we love it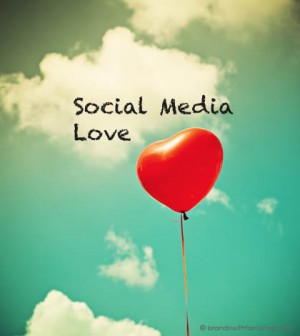 From the young to the old, Kenyans are all about social media. This is an avenue for everyone to say their piece. There has been an on going debate whether or not 'KOT' (Kenyans On Twitter) is the most powerful voice in the country. The truth of the matter is, as a democratic Nation, Kenya has made it possible for every single one of her citizens to have a voice; to stand up for something and social media is the one avenue Kenyans use the most for this purpose.
20. Kenyans are passionate about social causes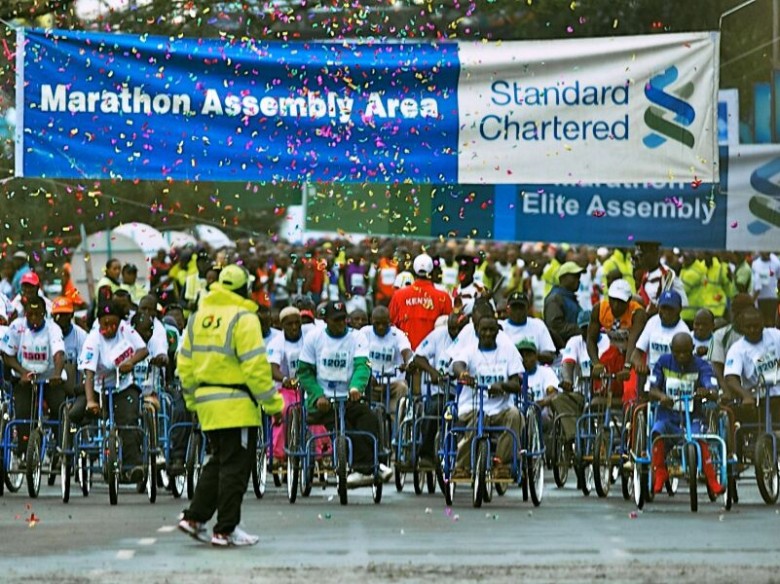 Kenyans have strong convictions about significant issues to the public. Almost every Kenyan has a social cause they stand for or support. Some of us work with underprivileged children, others work with the gifted while others still protect the environment and such. Events such as the 'Standard Chartered Nairobi Marathon' that raises money for the 'Seeing is Believing' Charity and 'Safaricom Marathon' are examples of some of the social causes Kenyans take seriously. There is a myriad of other social causes such as the one taken up by the Facebook Group 'Kilimani Moms'. They are fighting against injustices done to the Kenyan women including the recent public undressing of ladies perceived to be indecently dressed. Every Kenyan has a voice and the freedom to have that voice heard. That freedom is what we are passionate about.
21. Education is an investment in knowledge, we are passionate about it
Kenyans in general are very passionate about education, both formal and informal. Our literacy rate is one of the highest in Africa. As things stand now, about 87% of the population can read and write. This is mostly made up of the younger generation who are now enjoying free Primary and day Secondary education. A huge number of school going youngsters also join Universities within and without the country and Kenya has in the past produced some formidable scholars such as the late Prof. Ali Mazrui.
22. Safari Rally is always fun
Now known as the KCB Safari Rally, this is an event that almost everyone in Kenya look forward to. As kids, names like Ian Duncan and Joginder Singh were household names. We all grew up watching those beautifully crafted cars whizzing past the set checkpoints.Lee Rose and Carl Tundo are famous drivers bringing back this wonderful Kenyan event that used to, and still does, get everyone out of the house and chasing after cars we could never catch.
23. The land is Green
From high standing Noble Laureates like the late Prof. Wangari Mathai to your everyday local citizen, Kenyans love the fact that we have a 'green' country. No, we haven't met the 10% forest cover requirement yet, but with initiatives such as the 'Greening Kenya Initiative' and the 'Unilever Kenya's Biodiversity Initiatives' along with the efforts put forth by NEMA, Kenya is well on her way to meeting this target. Other initiatives such as those imposed by local Counties requiring citizens to recycle are all signs that we love and care for our environment.
24. We are passionate about our security
Kenya has been in the lime light of late because of the rising level of insecurity due to the recent terrorist threats. As a show of unity against insecurity, Kenyans have taken their government to task on this issue and initiatives such as 'Nyumba Kumi' (which requires neighbours to keep an eye out for suspicious activity within their community) are making Kenya safe again. Albeit slowly. We love being safe and having the freedom to do as we please within our borders and any threat to that freedom is often met by a united, unrelenting front!
25. Our Culture matters
Disney's 'Lion King' brought the phrase 'Hakuna Matata' (No worries) to the world. This is a notion that Kenyans have held ever since our independence. We are a generally easy going people. We are quick to laugh and to help;  and we simply love it when foreigners cannot pronounce our Swahili words. We take that as an opportunity to teach them something local; something Kenyan. It is part of our culture to be hospitable. And we love our culture!!
With 52 different tribes, not including foreign inductees, Kenya is as diverse and as eclectic as it gets. But in all that, we are one united people with an immense amount of love for our nation and each other. Come visit us and see first-hand what 'Hakuna Matata' means.
What are you passionate about? Share your most passionate things about Kenyans with us in the comment below: