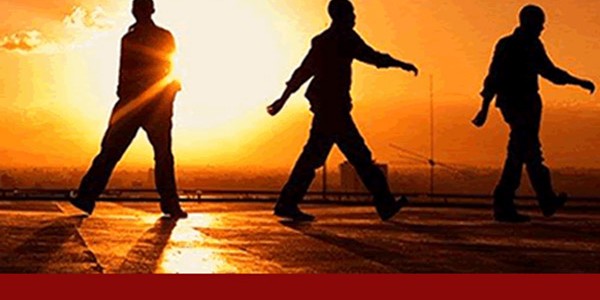 There are many Kenyan bloggers who churn out blog posts daily but it is really difficult to figure out which of the blogs are worth reading. We've compiled a list of 25 great Kenyan blogs you should follow. This collection of blogs are great resources for everything you need to know, ranging from entertainment, politics, technology, inspiration, fashion and lifestyles, agricultural and environmental information, to celebrity gossips; these blogs are all must-read for every Kenyan citizen out there.
In no particular order, we present to you our picks of 25 great Kenyan blogs that every Kenyan should follow:
Bikozulu blog focuses on life and people – men and women, things that define people, short stories and travel. The blog is really great for everyone.
Niaje.com is a blog you really shouldn't miss if you are looking for what's happening and trending in Kenya. The blog provides provides entertainment news, business, lifestyle, technology, career and legal, and sport information. You will get every information on Kenya daily events on this blog.

Techmoran is a popular Kenyan tech blog which provides breaking tech news, hot commentaries on new technologies and start-up entrepreneurship in Kenya and Africa.
A Kenyan sport blog which publishes the latest sport news, videos, photographs and articles on a wide range of sports especially football.
Thinkm-pesa blog is all about mobile technologies and the rapid changing technology which is driven by mobile and financial services in Kenya.
Rockescientist is a kenyan blog that provides detailed information on enviromental and science-related issues in Kenya and East Africa.
Nancie Mwai, a renowned Kenyan creative fashion designer, showcases fashion in different styles, from African designs to International designs on her blog.
Pikachakula is a Kenyan food blog that provides cooking tips, shows and teach readers how to cook different Kenyan meals in different styles.
Kenya Weddings is a Kenyan blog which provides wedding planning tips, honeymoon and wedding stories, and other wedding resources.
This is a photography blog where the creative Kenyan photographer – Mutua inspires people with his latest photography shots of beautiful Nairobi and Africa.
Techmtaa is a tech blog that focus on technology, video, web, mobile devices, social media, applications and gizmos.
This is a construction project blog that tells stories researched by architects and actualised by engineers. The blog features construction and infrastructural developments in Kenya.

This kenya blog focuses on Banking, finance, technology and investments in Kenya. The blogger behind this blog is a Nairobi Banker whose observations on banking, finance and investment in Kenya are worthwhile.
This Kenyan travel blog provides readers with detailed information about budget travel in Kenya, travel tips and review, travel stories and destinations.
This blog features Kenyan entertainment news, celebrity gossips and latest news and information on fashion, music, videos and sports. The blog also provides detailed reviews on latest movies and series.

This Kenyan blog provides detailed information on East African Energy related issues, oil and gas, investment analysis and opportunities in Kenya and East Africa.

This is an agricultural blog that features everything on agriculture, from agricultural business to entrepreneurship, food security, agricultural policies and rural development. This blog is the best place for Kenyan agricultural information.
Hapa Kenya is a lifestyle blog that features entertainment news, relationships tips, latest events, technology among others.
This is Erik Hersman's personal blog where he writes about high-tech mobile and web technology change in Africa.

This Kenyan blog is known as 'Black Roses' and it features information and articles on arts, culture, poetry, relationships, safari tales and short stories.

This blog features everything about Kenya, from political news to entertainment news, including latest trends in Kenya.

Stevekitots blog is a photo blog that features "confessions of a fotographer" and a wide range of photos shot by Steven Kitoto, a Kenyan Photographer.

Shitemi Blog provides indispensable insights politics, politicians and political news.
This blog features technology, social media and everything Kenyan.

Kachwanya Blog features technology news, business news and information, social media news, start-ups tips and gadgets reviews.
Have you got any favourite Kenyan blog you would like to add to this list? Please, tell us in the comments box below: