Kenya has many scenic and peaceful places and most of them are great spots to go camping. The picturesque scenery, warm temperatures and great landscapes have made Kenya a camping destination for those who love outdoor activities such as picnic, fishing and hiking. There are lots of places to go camping in Kenya and they are all located in well-preserved localities, most are frequently close to the National Parks. The country's national parks are widespread all through the areas and they are great environment for numerous styles of camping.
There are numerous camping sites or places where you can pitch you tent. However, for campers looking for the best places to pitch their tents or rent a tent, here are 15 great places to go camping in Kenya.
1. Rapids Camp, Sagana
Located right by the river, Rapids Camp is a camping site well-known for its adventurous outdoor activities. The riverside campsite is a perfect place to pitch a camping tent, relax and indulge yourself in fun activities. Rapids camp offers a scenic surrounding with magnificent landscape. You can pitch your tent next to the Sagana River and enjoy variety of water sports such as kayaking, water rafting in Tana River and canoeing.
2. Malewa Bush Ventures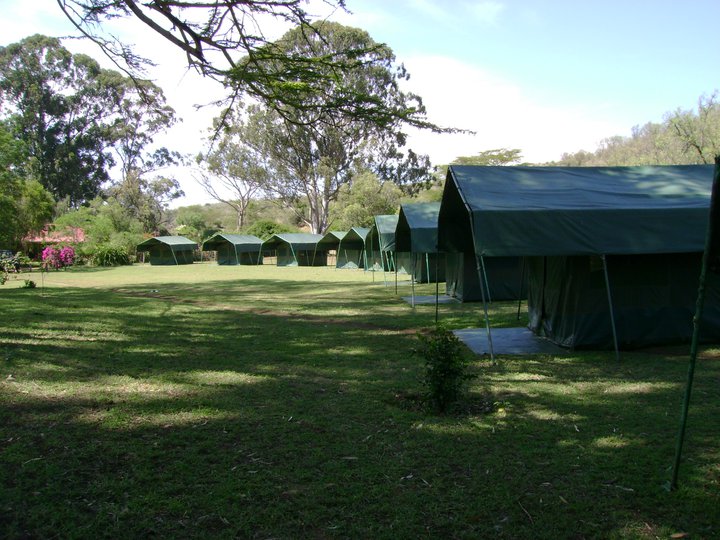 Located near Naivasha, next to the Kigio Wildlife Conservancy, Malewa Bush Ventures is an ideal camping site, a quick getaway into a serene environment, which is surrounded by plush vegetation. Malewa Bush Ventures offers outdoor activities such as rock climbing, trekking, game viewing, boating and fishing. The campsite offers a variety of accommodation including luxury tents and dome tents with suitable facilities. Visit: Malewa Bush Ventures
3. Camp Carnelley's

Let's drive a little inland now and go to the great camping town of Naivasha. In Naivasha, not only will you find legendary roast meat at Kikopey, a few kilometers away, but you will also find exquisite camping sites such as Camp Carnelley's. The owners describe it as a 'hippy chic' camp that offers the best 'outdoorsy' atmosphere you could hope for. The best part is that they provide the camping grounds right next to Lake Naivasha. You either bring your own tent or rent one from them. They have a fully stocked bar, a kitchen and Bandas, in case you are not looking to pitch a tent on your arrival night. Visit: Camp Carnelley's
4. El Karama

This is a beautiful family run eco-camp site. It is located centrally within Laikipia District. El Karama stands out, not only because it has luxury camping facilities, but because this region has the most diverse fauna and flora than anywhere else in the entire country! The river side camp site and the beautiful cottages will give you a time to remember.
5. Kiboko Camp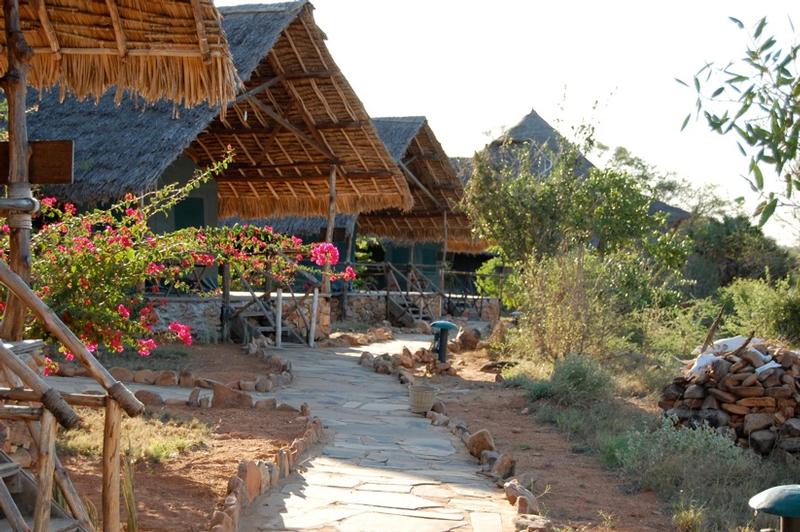 This is a 12 tented camping site only 100KM from Malindi. It is ideal for those travelers who want to experience a bit of the country side but do not want to go too far from the beach. It has a fully stocked bar and kitchen, an amazing overview of a fast flowing river that brings with it different types of animals from the wild. This truly is Africa at its best. Visit: Kiboko
6. Mamba Village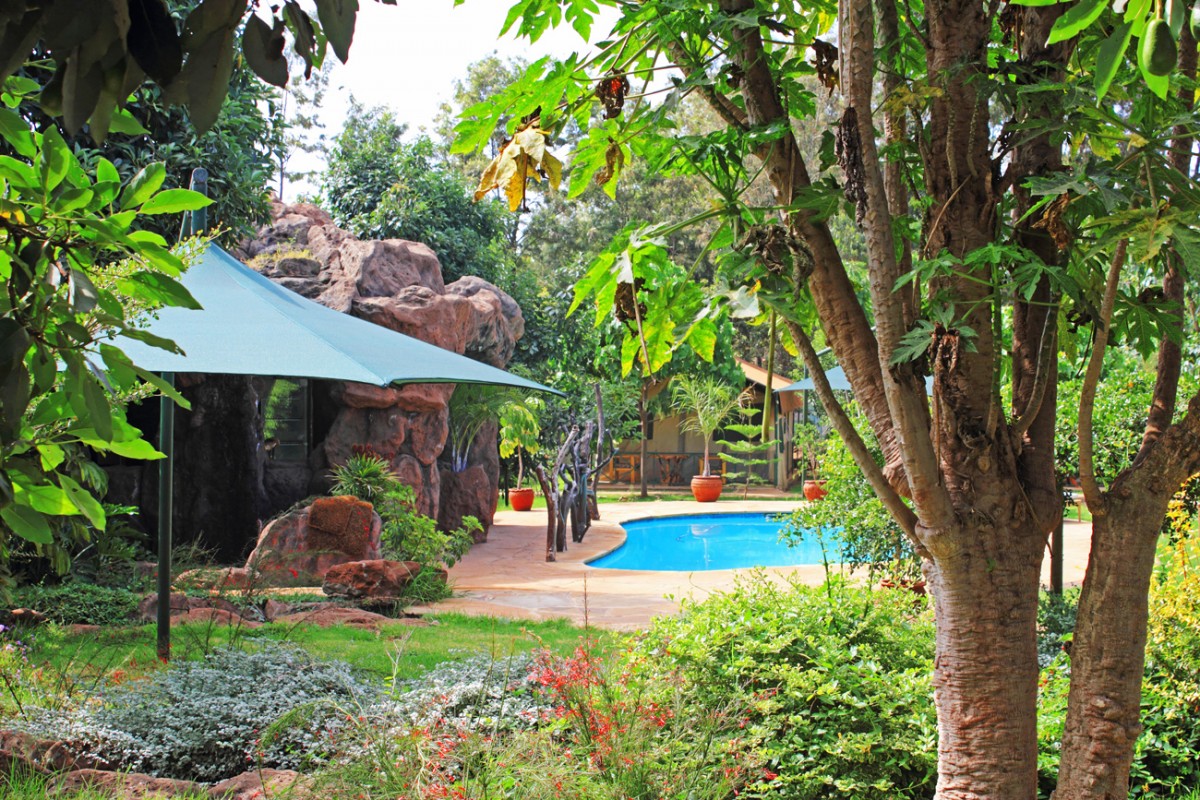 Only 20 minutes from the CBD, Mamba village in Nairobi's sprawling Lang'ata suburb is the ideal destination for those who want to view crocodiles, ostriches and have some experience in up market tented camping. You also get to eat some rare game meat while you are at it! Visit: Mamba Village
7. Camp Malta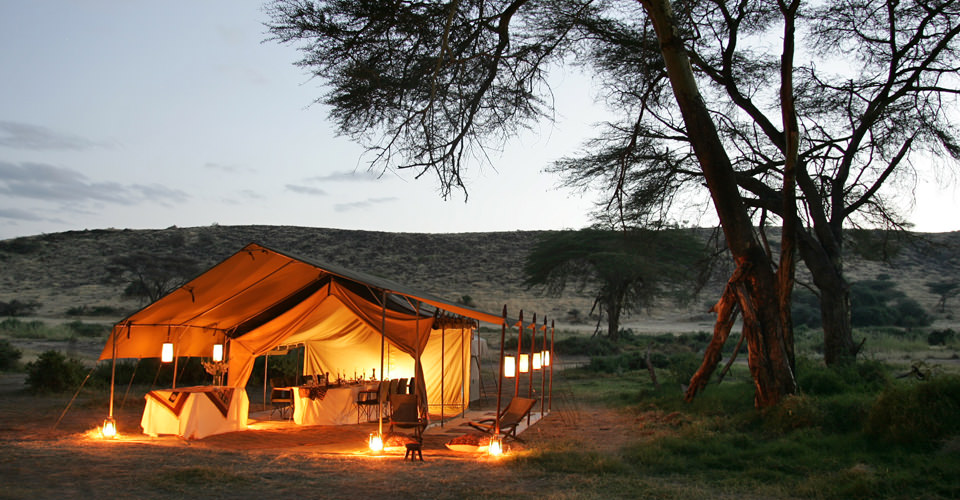 For those looking for a wholesomely Christian camping experience, Camp Malta in Thika town presents the best choice for you. Located less than an hour from Nairobi, this is a simple tented campsite that provides the best opportunity for Christian folk to interact and enjoy themselves in a serene and peaceful atmosphere.
8. Thompson Falls Lodge Camp
Thompson falls in Nyahururu is not only an incredibly beautiful place, but the campsite owned by Thompson Falls Lodge is an equally gorgeous place. It is serene, lush and very quite. You can see the stars and listen to the rumble of the massive falls while staying here.
9. Hell's Gate Gorge and National Park
With a name like Hell's Gate, there is nothing else but sheer spectacle when you visit this region. Near Naivasha town, at Hell's Gate, you will get to see what natural geological formation can do to any landscape. You will see volcanic landforms, souring red cliffs, a deep gorge and lush grassland with an assortment of wildlife. Within the National park, there are three tented campsites that provide you with the best camping facilities in the region and they are Ol Dubai, Naiburta and Endachata.
10. Kongoni Camp

If you want to have a beautiful view of Mt. Kenya in the morning, or if you are planning to go up Kenya's highest mountain, then spending a night or two at Kongoni luxury lodge and campsite is the ideal option for you. This is a beautiful hub for those trekking the Burguret and Sirimoni routes. Visit: Kongoni Camp
11. Old Moses & Shipton's Camp
The first thing you need to know is that this is NOT your ordinary camping site. No, you cannot bring a date here, not unless they caught the 'mountain climbing bug'! Old Moses mountain hut & Shipton's Camp are located at 3330m and 4200m above sea level respectively. If you are staying here, you are practically halfway up Mt. Kenya. The accommodations are very basic. You have a sleeping area and a kitchen. It is not luxurious, but any mountain climber knows that this is all you need when you are up there.
12. Camp Ya Kanzi
Located deep in the Maasai territory, Camp Ya Kanzi is an award winning camping site that is at the foot of the legendary Chyulu Hills. Here, you will experience first class wilderness accommodation, amazingly exotic wildlife and get a taste of authentic Maasai culture.
13. Olorgesailie
Only an hour from Nairobi, Oloolua Nature Trail in Olorgesailie provides a wonderful opportunity for the history buffs to view the ancient remains of early man. The area is an ancient excavation site that has a beautiful waterfall, wonderful surroundings and a more than interesting nature walk. The camping facilities are rather unique with simplicity being the main motto. You have tents, a barbecue area, pit latrines, and a washing area.
14. Kembu Farm
Now, this is country! Even the name gives it away. Kembu farm, just outside of Nakuru town is the place to go when all you need is a little fresh air, lush gardens, comfortable accommodation and no noisy neighbours. The campsite is set in a very peaceful part of the farm. Should you request it, the owner provides self catering facilities. This ensures you are not bothered at all! Visit: Kembu Farm
15. Wildebeest Eco Camp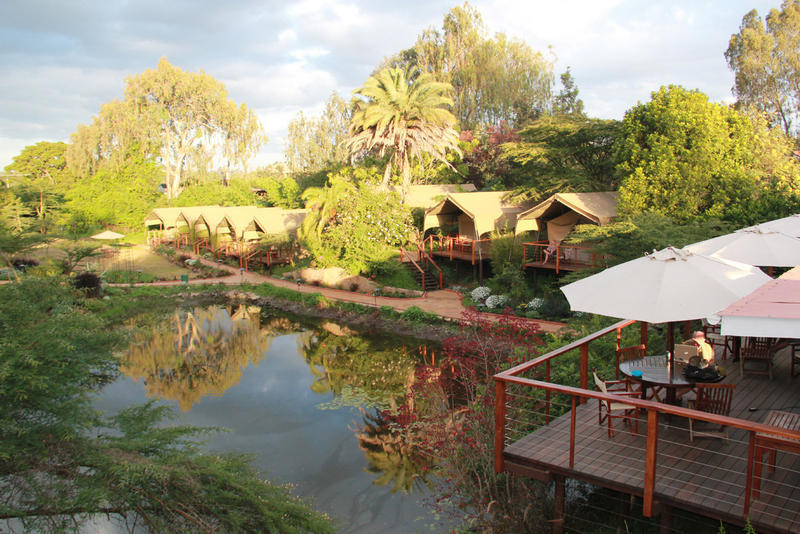 This is an eclectic camping site located in Lang'ata, just next to Mamba Village. Here you will find all sorts of camping facilities, from low budget tents to high luxury tents with electricity and flushable toilets. It is the ideal place for a quick 'one night' getaway for city folk looking to go country! Visit: Wildebeest Eco Camp
As mentioned earlier, there are thousands of camping sites within the country. But since you cannot possibly visit them, try these 15 for a start. Get a feel of what the Kenyan night sky look like and see if you are one for the outdoors!
Have you gone camping in any of these campsites before? Share your experience with us in the comment below.

Related articles across the web