"Every good story is worth some level of embellishment!" – Gandalf the Grey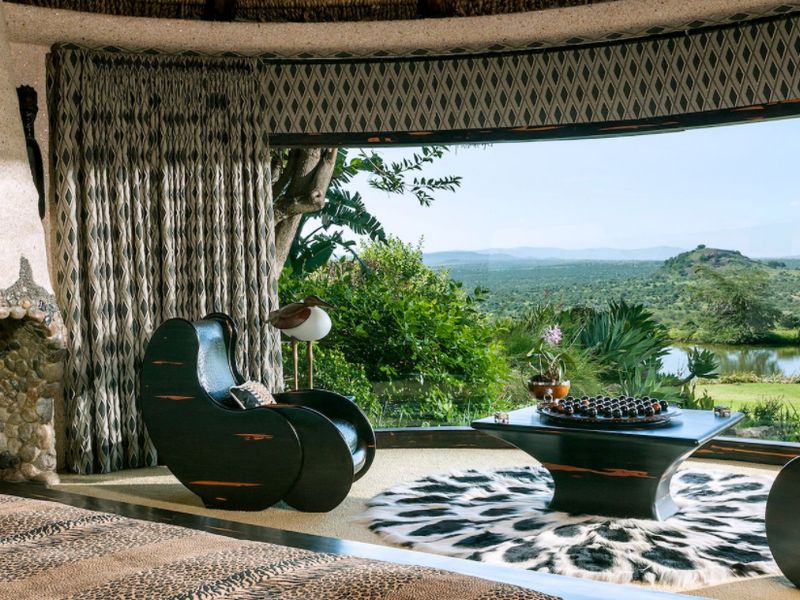 A luxury safari in Africa is not cheap. Let's just get that out of the way. But that does not mean that there aren't ways through which you can get around being stuck with a huge tab at the end of it all. We have compiled a list of 10 ways to make a luxury safari more affordable in Kenya to help you out on that noble money-saving quest!
The best kinds of safaris in Kenya
Depending on how you approach them, African safaris can be gruelling or luxuriously indulgent. What you want is something in between. You want a safari that is not only enjoyable and lavish to some level but also one that will allow you to experience the African jungle in its true essence. Heck, you want a safari that will leave you with a few scrapes and bruises. Nothing too major; just good enough so you can brag to your friends back at home about how you had to fight off a lion using nothing but a long stick and your deep intellect (at this point we feel it is necessary to mention that it is NOT advisable to try this anywhere!)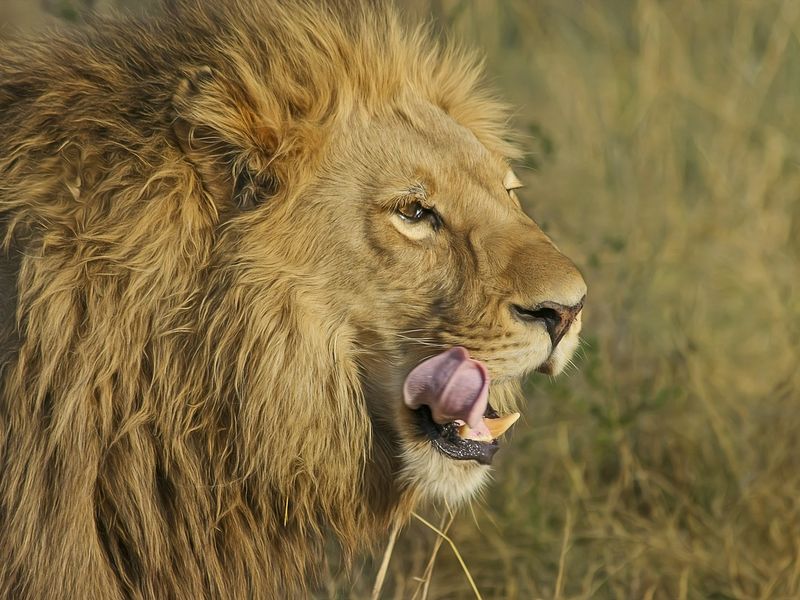 While there are more than 10 ways to make a luxury safari more affordable in Kenya, a big chunk of that list will really depend on your personal spending habits. What we are looking at here is a cross-section of the best and most 'African jungle tried, tested and found to be true' ways.
1. Go on safari during the off-season
The peak safari season in Kenya starts from July to November; this is when the 1.5 million strong wildebeest and their entourage of zebras, gazelles and predators cross over from the Serengeti in Tanzania to the Mara in Kenya. This is a spectacle like no other! While that is definitely worth witnessing at least once in your lifetime, it is also quite expensive, especially for foreigners. Travelling in the off-season is a good way to save thousands of dollars in accommodation, flights and game drive fees. Don't worry, with the right guide, you will get to see all Big Five and African jungle royals even when it is off-peak.
2. Don't live like the royals do (maybe do only once in a while)
Honestly speaking, your African safari should not feel like a day at the spa! Even though there are facilities that can make that happen, we suggest that you forego some of these luxuries and try to 'rough it' a little. Don't hire a villa with a private pool; go swimming in a secluded inland lake instead. Try not to get a personal chef; how about eating with the commons at the dining area? Maybe even stay at a hostel as opposed to a hotel?? The horror! No really, some hostels are quite lovely!
3. Do a group safari
Group safaris are FUN! You get to travel around the world with your friends, enjoy the excellent company (if you like your friends) and split the bill while you are at it. Why wouldn't you want to do this? The best tours and travel companies offer group safaris at an incredibly subsidised rate, which is a wonderful incentive to travel in groups. Plus, it's safer!
4. Go to one region at a time
Kenya is huge and it is overflowing with gorgeous safari destinations. While you might be tempted to try and see it all when you visit, the local flights and general transport cost will really eat into your budget. How about choosing one place and focusing on that for now? If you are visiting the Northern Circuit, which has Samburu and all it's opulent destinations (trust us, you want to go here) focus on this region alone; there is more than enough to see and enjoy here.
5. Go on a camping safari
What better way to 'rough it' than to sleep under the mesmerising African night sky? A camping safari will save you a ton of money on accommodation fees. Everywhere you go, even in the best National Parks, there are sections designated for campers. Here you can even cook your own food and bring your own drinks.
6. Try the lesser visited destinations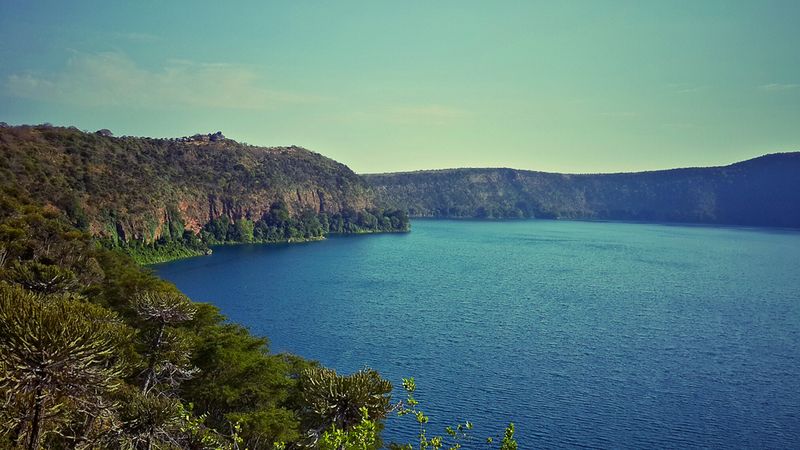 We know! We know! There is a good reason why the Masai Mara is known as one of the best Safari destinations in the world and by Tao, you want to see it when you come to Kenya. We are not disputing that; by all means, go to the Masai Mara. But once you are done with that, just know that there are other lesser visited locations that are just as beautiful. A place like Lake Chala in Taita Taveta are spectacular, unbelievably cheap and will show you a beautiful side of Kenya that most tourists don't know about yet.
7. Go on a self-guided safari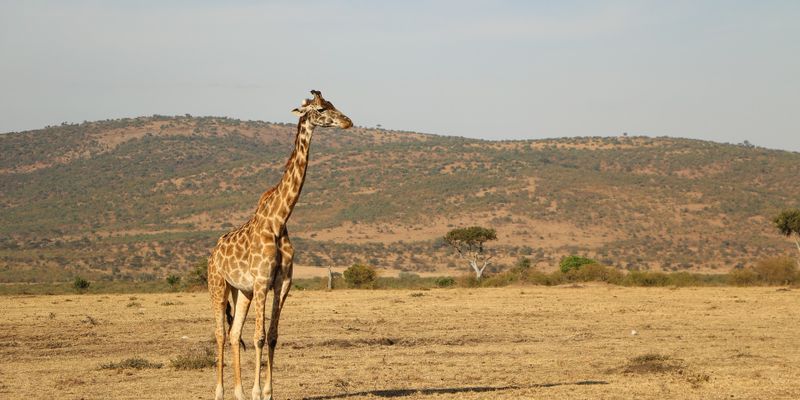 This is particularly viable if you have a group of friends crazy enough to go off the reservation. All you would need is a good 4X4 vehicle, someone who knows how to read a map (we are talking the traditional paper maps – some locations may give you issues with your GPS) a sense of adventure and maybe an emergency number just in case you end up in Timbuktu. This kind of safari is unbelievably liberating, cheap and an enormous amount of fun.
8. Go for travel deals
There are travel agencies that specialise in offering affordable travel deals for both locals and foreigners. Scour the net for these deals and snatch them up as they come. Or you could request your favourite company to come up with a travel deal for your group of globetrotters.
9. Stay in city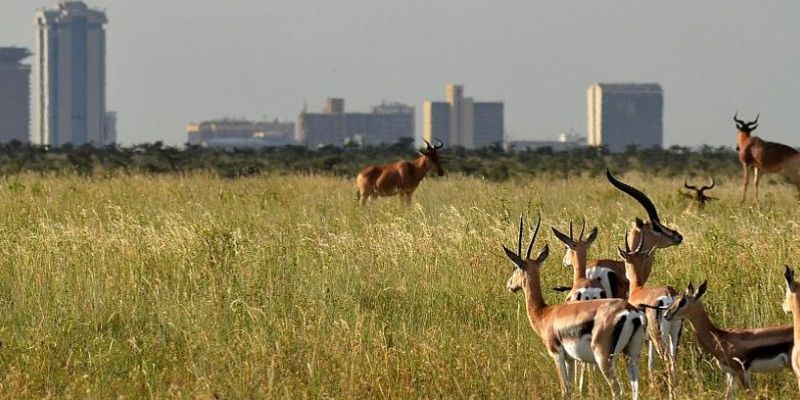 Nairobi is the only city in the world that has a National Park within its borders. That alone should give you a good reason to stay in the city. You can go on a grand game drive at the Nairobi National Park during the day and find unbelievably affordable accommodation in the city during the night. Plus, you will get to enjoy the infamously vibrant Nairobi nightlife!
10. Find better deals on your flights
What can we tell ya? The best way to find better deals on your flight is to use agencies that do this for a living. Yes! Check out our platform to see what kind of deals you can get and when. This will save you a tonne of money on flights to and from Kenya.
There you have it, 10 ways to make a luxury Safari more affordable in Kenya. As you can see, many of these ways are quite easily achievable and they are fraught with authentic African fun! Try them out and then embellish the heck out of your experience to get your friends excited about joining you next time. It will save you money.
Image Credits: