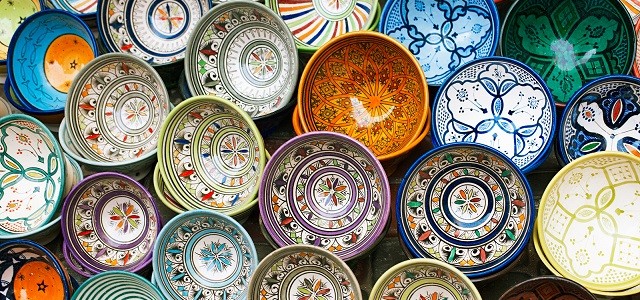 Marrakech is a soaring metropolis steeped in history and culture, fabulous and exciting, a mixture of old and new with a charm of an exotic city. On arrival, everything may seem cluttered and puzzling with snake charmers, exotic music, busy bazaars and vendors all over the place; but don't be scared, Marrakech has its own personality with a unique culture that represents the numerous faces of the city's character. It's a place where splendour inspires the soul, where culture infects your personality and where you arrive with naught and leave with unthinkable and incredible things. The city is a destination waiting to be explored.
See Also: 20 Reasons why you should visit Zanzibar
Marrakech offers a sense of adventure and a vibrant atmosphere that appeal to visitors. The visitors are always charmed by its lively environment, beautiful souvenirs, historic attractions and friendly Moroccans. If you thinking of visiting Morocco for a vacation, Marrakech is the best place to spend your vacation and experience the eclectic mixture of unique culture, great architecture, arts and adventure. Here are 10 reasons why you should visit Marrakech:
1. Marrakech Souks & Markets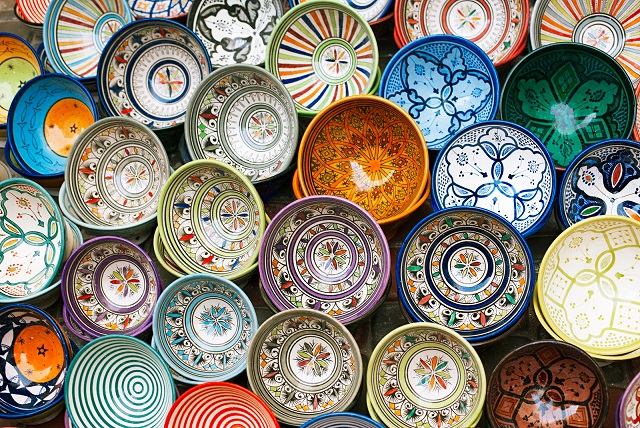 A visit to Marrackech Souks and Markets is the best experience you could ever have in the city. Souk is a place where Moroccan goods and merchandise such as craftwork, ornaments, jewellery, beautiful fabrics, and carpets are sold. The Souks practically sell everything from cheap souvenirs to spices and Moroccan fabrics. The Souks and Markets defines the Marrakech. For a memorable experience, visit the Souks inside the Medina walls of old Marrakech, you'll find beautiful items such as jewellery, lamps and carpets.
2. Djemaa el-Fna

Djemaa el Fna is the popular city square in Marrakech, often known as the heart of Marrakech. The city square attracts tourists from all over the world. At night, Djemma el Fna is filled with fortune and story tellers, snake charmers, dancers and musicians who convert the square into a bubbly place with their performances. During the day, the square is a shopping heaven for tourists and locals; you will find a lot of beautiful items such as souvenirs at cheaper prices and even have the opportunity to learn about the Moroccan culture.
3. Museum de Marrakech

Marrakech has numerous unique museums that showcase collection of local arts and crafts including historic artworks. Museum de Marrakech is set in a historic building, if you are not a lover of museum; this building alone is worth a visit. The building used to be the royal chamberlain Sidi Said's mansion, but now houses prominent collection of carved doors, strange kitchen tools, musical instruments and daggers. You will also find amazing Moroccan artworks displayed in the museum. There are other amazing museums in Marrakech, if you love history and art, you will definitely find them very interesting.
4. A traditional Moroccan hammam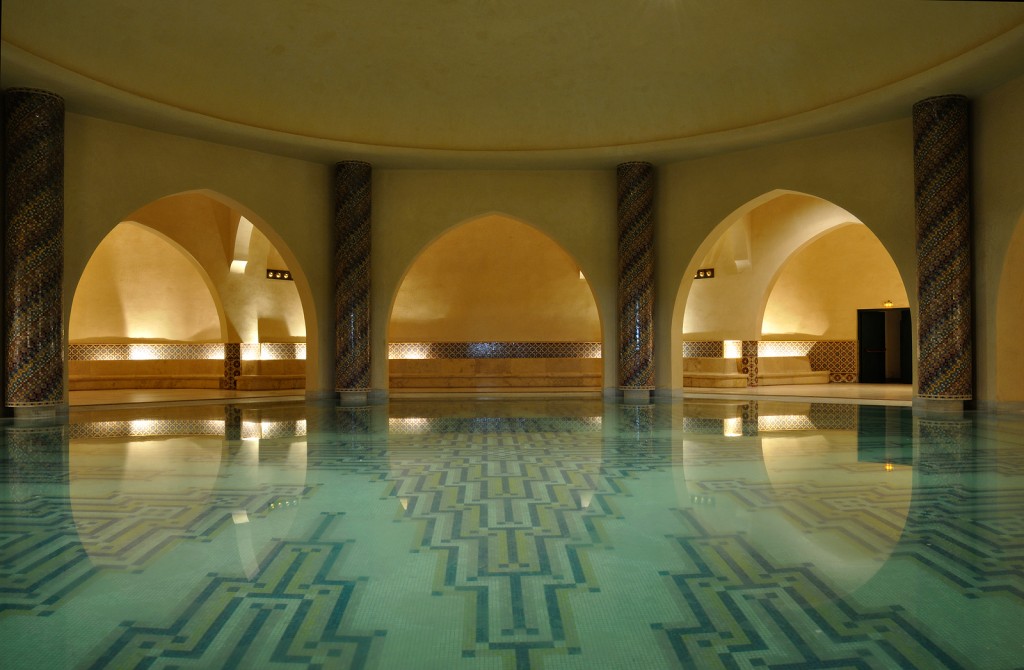 The Hamman is a place where the Moroccans usually go every week to bathe and cleanse themselves until their skin glows. The Hamman is amazingly a significant part of Moroccan life and beliefs. If you enjoy steam bath or sauna, you should head to the Hammam. You can also treat yourselves to a massage, skin and body treatments with essential oils and fragrant perfumes.
5. Saadian Tombs

The Saadian Tombs in Marrakesh has become the most popular attraction in Morocco since its re-discovery in 1917. The tombs are grandly decorated with vibrant tiles, intricate carvings and Arabic scripts. The tombs have been restored and designed lavishly. You'll be amazed at the beauty of these tombs, the magnificent arched ceilings, marble and mosaics carvings.
6. Luxury Accommodation in Marrakech Riads
If you are thinking of luxury holidays, Marrakech is a place to be. Marrakech Riads are guesthouses where you can stay during your visit to the city. The luxury and affordability of Marrakech Riad is unparalleled. Riads are stylishly designed in a Moroccan way and they come with an affluent and cultured atmosphere. You can indulge in the desires of a luxurious holiday without breaking an arm. You also get to experience what the Moroccan culture is all about.
7. Menara Gardens and the Pavillion

The Menara Gardens are located at the gates of the Atlas Mountains. In the garden, you will see the pavilion and the basin – artificial lake which are surrounded by olive groves and orchards. Visit the Menara Gardens and enjoy the amazing view over the water from the pyramid roof of the pavilion. The Garden also serves as a communal park for family picnics.
8. Moroccan Foods
Moroccan cuisine is quite delightful, and eating in Marrakech is one of many treats the city offers. Moroccan cuisine is rich and tasty with a variety of tajines, fish and meat dishes, unavoidable pastries and sweets. Every Moroccan food is made to be relished and reminisced. The taste of the popular Moroccan mint tea and couscous dawdles even in your memory after you have left the city. There are many restaurants where you can find delicious Moroccan foods in Marrakech.
9. The Majorelle Gardens

The Majorelle Gardens is a 12-acre botanical garden located in Marrakech. The garden is the best place to spend your day during your vacation in Marrakech. Here, you will get a chance to see the Islamic Art Museum of Marrakech, species of birds that are prevalent to North Africa, groves of bananas, bougainvillea and coconut. This garden is a beautiful place to be and it's definitely worth a visit!
10. Medina
Medina of Marrakech is the historic centre of the city and a UNESCO World Heritage Site for Outstanding Universal Value. In Medina, there are a variety of residential old buildings, monuments and architecture. There are lots of places to visit in the Medina such as Koutobia Mosque, Badia Palace, Saadian Tombs and many others. Take a stroll around the old city and enjoy the atmosphere of Moroccan nightlife and experience the unspoiled culture of the city.
Have you visited Marrakech before? Share your experience with us in the comment below:
Related articles across the web