Who wouldn't want to live in the most amazing city in the world? Nairobi, popularly known as "Green City in the Sun" has an amazing culture, which is unparalleled in any other city. The city is known for its sheer natural beauty that will take your breath away. Nairobi is a place where everyone collides into a magnificent experience that will take a lifetime to forget. A lot goes on in Nairobi, from entertainment to business. Nairobi is a lively city, full of culture, historically rich, home to beautiful national parks and wildlife. Nairobi's vibrancy makes it the most amazing city in the world.
We present to you reasons why Nairobi is the most amazing city in the world:
1. Amazing Culture and People
Nairobi is steeped in rich culture, heritage and history and the people are very welcoming. The culture is what set the city apart; it is a mix of various religions, traditions and local beliefs. When you visit Nairobi, you will experience the amazing cultures of Kenyans and you will definitely love them.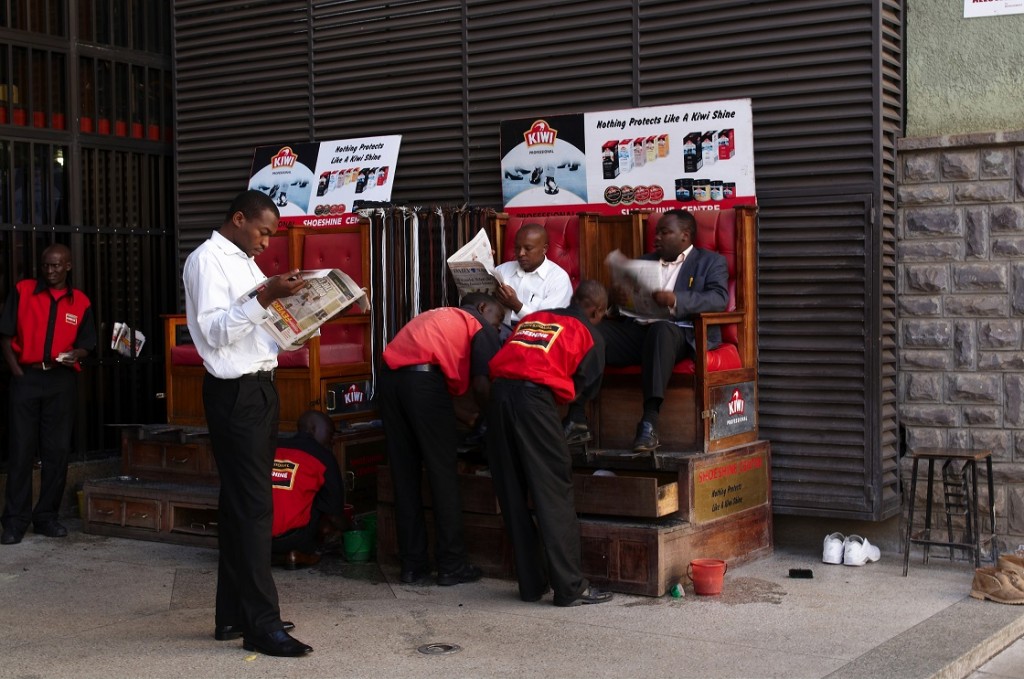 2. Historic Museums
 Ancient Coffee Machine at the Karen Blixen Museum. Photo Source: ImaginExtra on Flickr
You will find Kenya's most important art museums, featuring masterpieces of African art from centuries. You will find a lot of different museums including National Museums of Kenya, Nairobi Railway Museum and Karen Blixen Museum.
3. City Adventure and Safaris
Want to go on a safari adventure? Nairobi offers an opportunity to ride through the National Parks and Wildlife sanctuary of animals running free. See great and beautiful animals including the big 5 – Elephant, Lion, Rhinos, Buffalo and Leopards in their natural tropical African surroundings.
4. Amazing Parks and Gardens

 Uhuru Park
Nairobi has some exceptionally beautiful natural parks and gardens such as Uhuru parks, Nairobi Botanical Garden. These parks and gardens are beautifully landscaped with lush green lawns and lined with trees. You will be pleasantly surprised by the tranquillity that you can rest in at these parks.
5. Fortune 500 Companies
There are many Fortune 500 Companies in Nairobi such as Shell, General Motors, Barclays, and many others. Fortune 500 Companies are top public corporations ranked by their gross revenue. Similarly, many technology companies have their regional offices in Nairobi including Huawei, Asus, IBM etc.
6. Great Weather

Nairobi has a lovely climate with warm and cool atmosphere for most of the year. The average temperature in Nairobi in a year is 11.1 °C. The brightest and coolest part of the year is from December to March, when temperatures average is about 10°C.
7. Thrift Markets
Nairobi offers a great shopping experience and an opportunity to find beautiful goodies that you can ever imagine – both locally and International made goods. There are a lot of thrift markets in Nairobi, Gikosh market, Toi market, Sunbeam market and many more.
8. Long-term Economic and Social Security
Nairobi's sustainable development rests on upholding long-term economic and social growth, which has helped to raise living standards of the people. Nairobi's green growth provides all the basics needed for a healthy life such as food, shelter, sanitation, water, good roads and transportation and many others.
9. Delicious Foods
You'll find the finest food specialties in Nairobi, no matter where you are from, you will find a delicious food that will suit your taste buds. You'll never go hungry and even if hunger calls, Nyama Choma is always available. Nyama Choma is the famous barbecued meat, loved mostly by Nairobians. Nyama Choma can be found in many local restaurants and corners across Nairobi.
10. Nightlife

Tree House Club, Nairobi.

 Photo Source: Tree House Nairobi

Amazing city with vibrant nightlife, chock full of the excitement and revelry. As music pour through the streets, dance away the night at some amazing bars and clubs in Nairobi. Nairobi's nightlife represents some of the city's legendary scenes. You will love it!