Nairobi is a great city. With its wildlife, African fauna and flora, art events, restaurants, cafes, museums and history, Nairobi make everyone in love with itself. It's also fair to say that Nairobi is a little more expensive than other cities in Kenya because of the things it offers. Now, our question is simple: Is it possible to explore this terrific city by economic ways? 
We have listed all free (or almost free) wildlife, nature, and city activities for you in this article. First check it out, then click here to discover this wonderful city of Kenya.
1- WATCH THE BUTTERFLIES AROUND… EVERYWHERE
Photo Credit: Dylan Martinez/Reuters
ENTRANCE FEE: FREE
Did you know that there were 559 different butterfly species in Kenya and 34 of these were endemic? The reason we are giving this information, which there is no way for you to know unless you are a butterfly scientist, is because it is one of the best free activities you can do in Nairobi. If you wake up on a sunny morning, there is a big chance that you will see these amazing colourful creatures around the grass areas or water sources. The Nairobi Butterfly Centre is now closed, so everywhere in the city is waiting for you to discover butterflies.
2- NAIROBI FOREST ARBORETUM, FREE-ISH!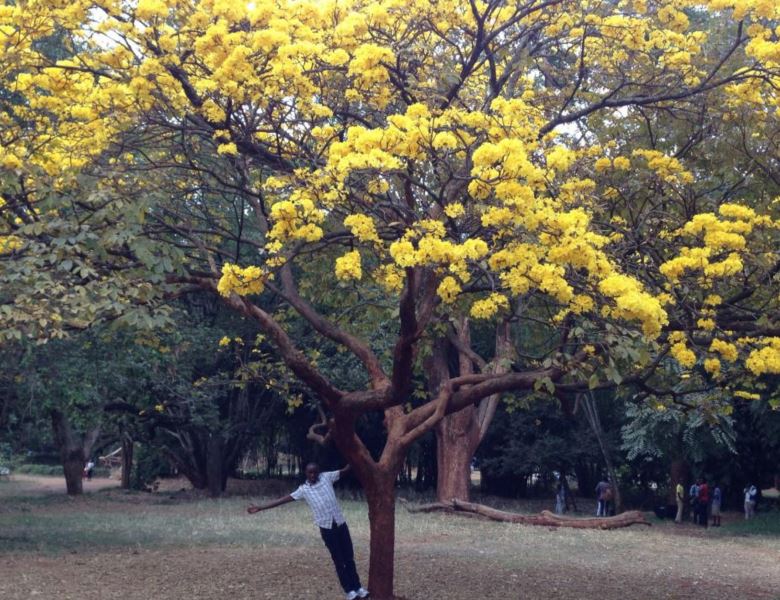 Photo Credit: Tripadvisor
ENTRANCE FEE: KSH 50
It may not be free, but you can meet 350 different varieties of plants in 30 hectares of forest with only 50 shillings. Arboterum, which was free 2 years ago, is charging super fairly for such a beautiful forest. It's the right place to have a picnic, to observe the more than 100 bird types or hide your food from monkeys.
3- UHURU GARDENS, WHERE YOU SMELL FREEDOM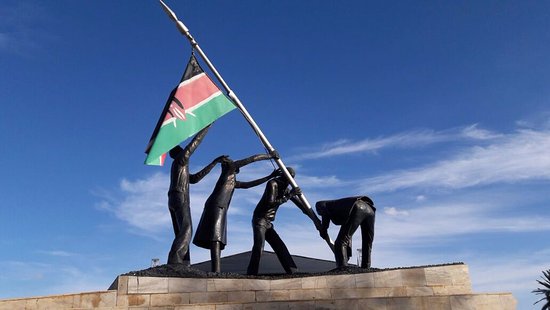 Photo Credit: Tripadvisor
ENTRANCE FEE: FREE
This park is the symbol of freedom in Kenya and only 15 minutes away from the city centre. It's witnessed one of the most important moments of history; raising of the first Kenyan flag. A tree has been planted where the flag raised, and they call it Mugumo. It is an amazing feeling to rest under those trees that spread around the park and dream about living in the place where Kenya has won freedom, strongly recommended! Let's not forget that entry to this park is free, but you need to pay an extra fee for parking and photo-shooting. We have more good news for you: This is a smoking-free zone!
4- AMERICAN EMBASSY MEMORIAL GARDEN
Photo Credit: travel.sygic.com
ENTRANCE FEE: KSH 30
The entrance is very cheap (30 shilling), Wi-Fi is free inside. The American Consulate Building, transformed into a park after an unfortunate terrorist attack in 1998, allows visitors to remember dozens of people who have lost their lives. Walls are the most known point of the park, where everyone's name, who lost their lives, is written.
5- URBAN SIGHTSEEING OH YES!
Photo Credit: Freetour.com
TIPPING
One of the best travel initiatives in the world is "free walking tours". It is possible to find these tours also in Nairobi which are almost available in every big city. To learn about the city with the feelings and experiences of the locals, you can join these free tours and wander the streets and mix daily life. These tours that make Google Maps quit its job are having a tipping system. The guides speak very good English and you have the chance to meet the travellers from different parts of the world who are currently visiting the city, which put's the cherry on top!
6- THE VILLAGE MARKET, A PLACE TO BE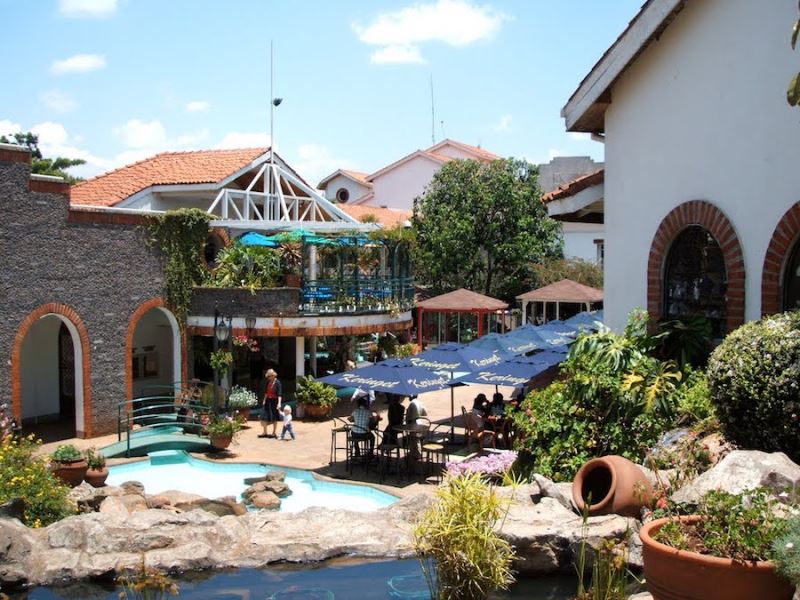 ENTRANCE FEE: FREE
More than a shopping mall, this market promises the most delicious ice cream in Nairobi, the most enjoyable shopping, the most different ambience, and guess what, it's also a free WI-FI Zone! Everything a traveller might need is in this small but very regular market. It is spread over 1900m² area with 150 shops. At the same time, you can enjoy waterfalls, lakes, gardens and vegetation cover unique to Africa. This is a complex of African handmade products and artefacts.
Also, the market has live music on Saturdays, make the most of it!
7- NATIONAL ARCHIVES WITH ALL AFRICA COLOURS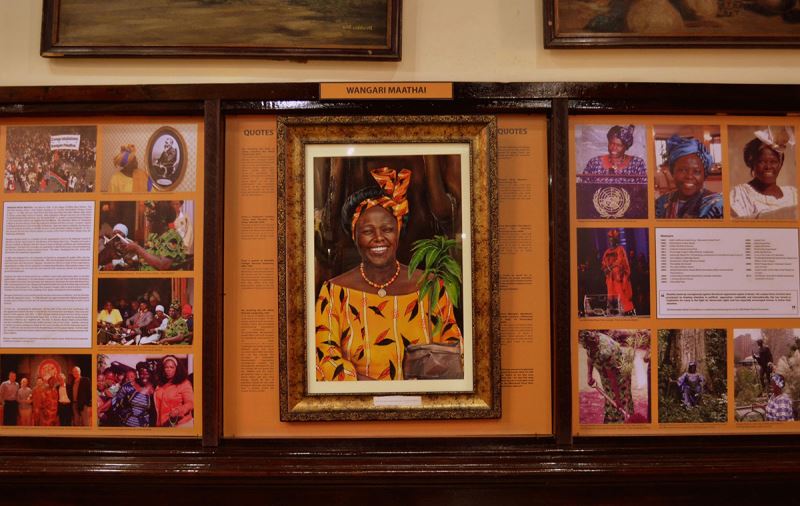 ENTRANCE FEE: KSH 50 for Locals, KSH 200 for Non- Residents
This is a little different museum from the ones you know. African art, furniture and modern art come together with newspaper cuts and shed light on Nairobi's history. If you want to get lost in the history of Kenya in the middle of the day, we can not offer a better place than here. You will not be able to hide your astonishment when visiting the exhibition of historical arts from the Murumbi family. These are the artworks inspired by several famous artists such as Picasso and Matisse. Just don't forget that you need more than an hour to visit this amazing museum.
BONUS: FOLLOW NAIROBI EVENT SCHEDULES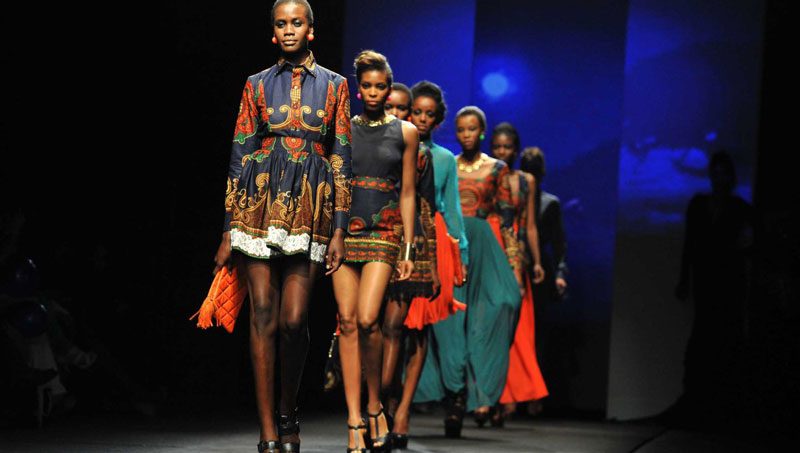 Photo Credit: KenyanVibe
FREE
There are dozens of free events every month in Nairobi. You can filter all of the free events to see them all in a list in the event websites. For example, there are 63 free events at Nairobi only in August. You can find everything from technology workshops to cycling events, corporate training to agricultural seminars in the activities section of these websites. If you are a native of Nairobi or just a traveller who is gonna spend 1 week here, you may come across something that will attract your interest. Keep clicking!
BONUS 2: KAZURI BEADS FACTORY
Photo Credit: Tripadvisor
KAZURI began in 1975 as a tiny workshop experimenting on making handmade beads. KAZURI started with two Kenyan women and soon discovered that there were many other women in the villages around Nairobi, most of whom were single mothers, who were in great need of regular employment. Driven by the desire to provide such opportunities, Kazuri has grown and today we have a large workforce skilled in the making of handmade jewellery. You can visit this factory for free and see the manufacturing process. Special thanks to Alexandra Skarbova Gregorovic for the recommendation. 
Photo Credit of Featured Image: OMGVoice.com
Are there other free things to do which you think are worth mentioning? Let us know in the comments below, tweet us, or tell us on Facebook
PS: Alexandra