"You can learn many things from children. How much patience you have, for instance."

— Franklin P. Jones
Flying with a baby might be intimidating for many of us. Dealing with the physical and mental pressure of travelling is not easy after all. But as parents, is there anything we can't handle?
Close your eyes and think of your little monster. What problems he or she creates when stressed? How do you normally cope with it? What are the must-takes on your journeys when visiting your relatives? How often do you have to change the diaper? Take a deep breath, and get ready for an amazing experience for you and your little one. You are one step away from your next adventure.
1. More Preparation, Less Stress
The more prepared you are, the less scary the journey will seem. You need to go through detailed research before embarking on your baby adventure, or babeventure! You are not the only parent to fly with your baby, so just be calm, flexible and prepare yourselves physically and mentally for whatever may come.
2. Double-Check the Airline's Policies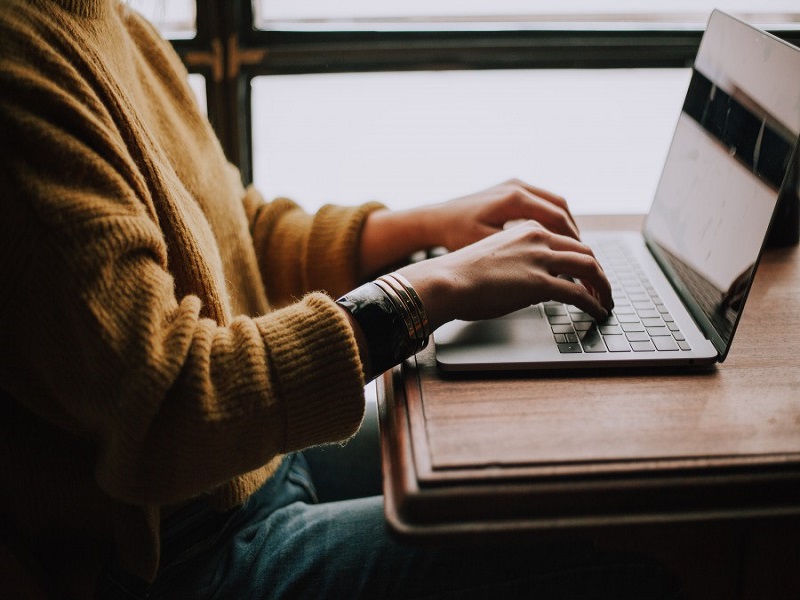 Different airlines have different fees, restrictions, allowances. Infants, which are defined as younger than 2 years old, often do not require a ticket if they are seated on their parent's lap. Yet, if older than 2 years old, you need to purchase a ticket for them. Make sure to double-check the airline's website and learn about their specific policies about children aboard flights.
3. Car Seat or Wrap Cloth Style?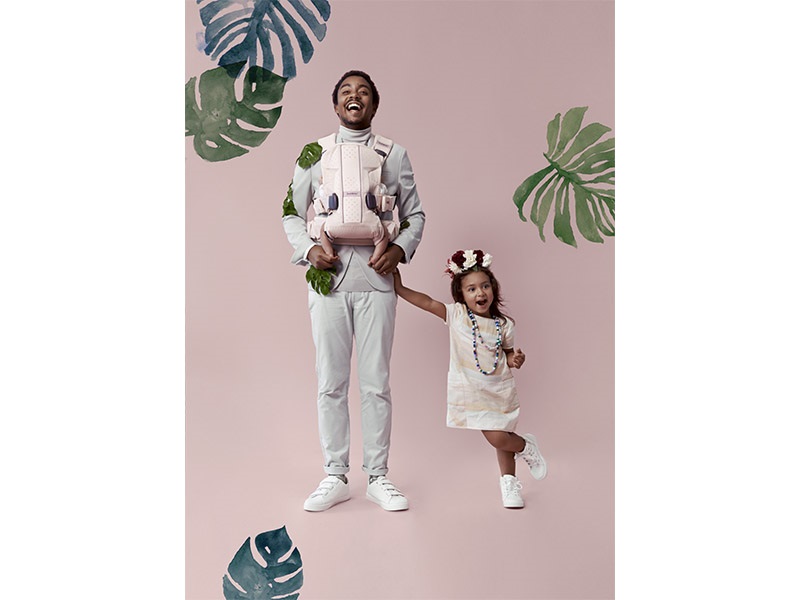 Buying a seat for the baby is highly recommended as that would give you some space when it gets difficult to keep the baby on your lap, especially during longer flights. Most airlines allow checking in a baby stroller or a baby car seat. Strapping them into a car seat is one of the best options.
For some parents, wrap cloth style carrier is easier and more comfortable to carry the baby around. Decide whichever suits you better.
Your priority must be your baby's safety. Your arms might not be capable of holding your baby securely, especially during unexpected turbulence. If you can't afford a seat, you can always request the flight attendants to let you know if there's an empty seat available.
4. Early Reservation and Choosing Your Seat Wisely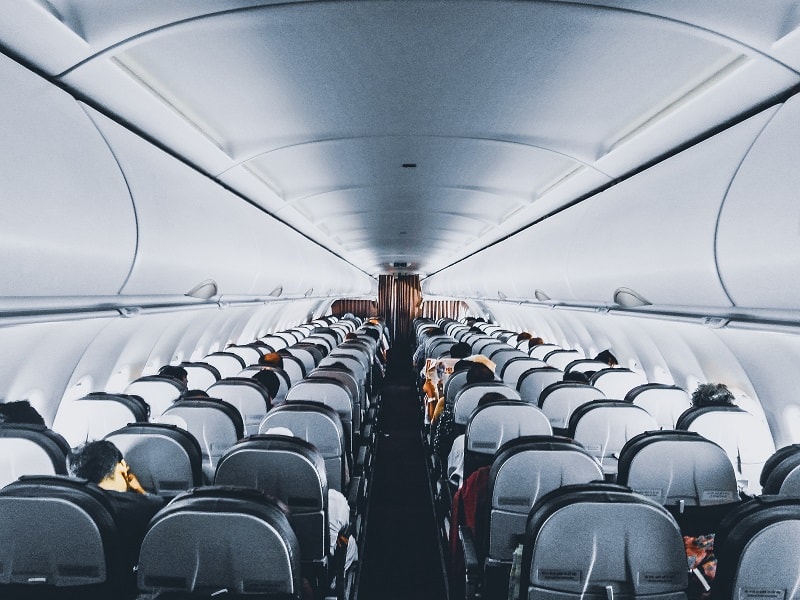 Making your reservations early to get the best seat selection saves you from a lot of trouble, especially while flying with a baby.
Front bulkhead rows: These might be the best for you and your baby's comfort as you will have more room if you request a bassinet for your baby. BUT, you probably won't have an accessible place to store carry-on items.
Seats toward the front: These seats offer less turbulence and noise than those in the rear of the plane. Passengers seated in the front board last and off-board first, making for the shortest possible time spent on the plane.
5. Packing Check-in and Carry-on Baggage
Packing carefully is the key aspect of a comfortable journey. Pack only what is important and necessary. If you don't want to dig into your overweight baggage at check-in, you better contact your airline ahead of time to find out about their policies for checking in strollers and car seats or how much baby-related baggage you are allowed. Your carry on baggage must be organized very well so that you can find what you need easily during your journey. Make sure you have enough nappies and wipes easily accessible.
6. Comfortable Clothing
Comfort and convenience come first. You can keep the baby in pyjamas so that it feels snug and relaxed for the long haul. Also, you can take a lightweight blanket to keep the baby warm and a backpack in which you can keep all our easy-to-reach items. A jacket with a few pockets is also very handy as you will want to find your documents, passport, wallet ready while carrying your baby.
7. Breeze Through the Security Checks
The easiest way to go through security is to wear your baby at this point or having a compact stroller that folds easily. You can ask if there's a family friendly security lane which can reduce the time you wait and stress that comes with it. Medically required liquids, such as baby formula and food, breast milk and medications are exempt from the 100ml. restrictions for a flight. Just let the security officer know as they might want to scan the breast milk separately.
8. One Last Diaper Check Before You Go
Most airports have parent rooms. You can visit these to change the diaper for a dry start for your journey. You might want to double up on the diaper cream and put your baby into not one, but two diapers for extra leak protection.
9. No Need to Be in a Hurry to Get on the Plane
Even if the airline invites you to board first, do not rush. The less time a baby spends in an aeroplane, the better. If you are with your spouse, send him first with the bags and the gear and stay behind until the last minute. You can walk around meanwhile and play with the baby. Make sure you don't miss the flight though!
10. Protecting Your Dear One's Ears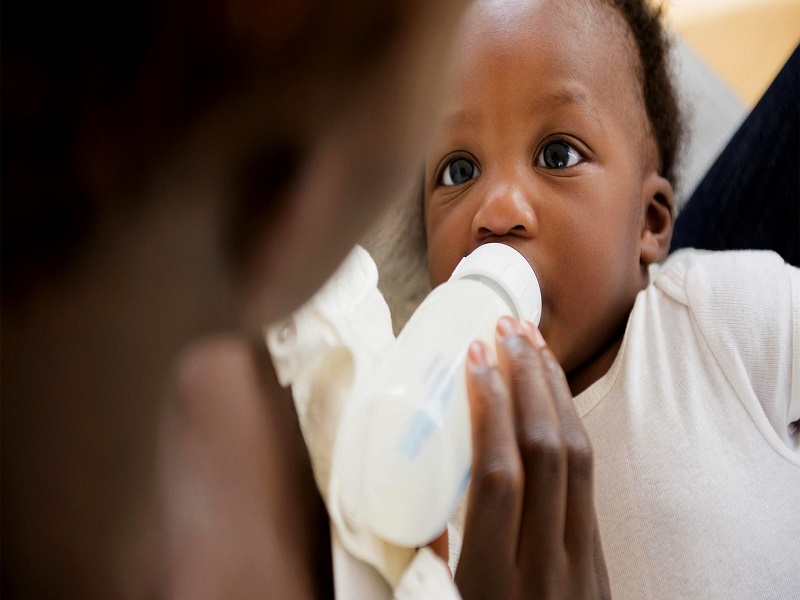 It's a good idea to nurse or bottle-feed your baby during the ascent and descent. This forces them to swallow and helps keep the ears open. Also, infant earplugs or coverings can be used as extra measures so there're fewer screams and tears.
11. Keeping the Necessities Ready in Carry-On
Put twice as much formula, diapers, bottles, baby food and snacks in your carry on than you think you will need. So that if your plane becomes delayed or cancelled, you won't need to run around the airport. It might be difficult to find baby food at the airport, don't risk it. A change of clothes for both you and the baby is a must to have.
12. Entertaining Your Baby with Creative Games
Flying with a baby means you have to keep them entertained with literally whatever you can find. You can bring a few toys that your baby has never seen. Discovering the toy will take time and meanwhile, you can relax a little. Also, try keeping your little monster busy with peekaboo or some tickling the tummy games.
13. Asking for Help Whenever Needed
Airlines know that some families travel with their babies. You are not alone and people are always ready to help. You can solve problems easier before you get completely tangled in them. Earlier the better! Flying with a baby is not easy, you need to be confident and calm to face any difficulty comes on your way with a positive attitude. If you are stressed, your baby will feel your stress. Relax and take a deep breath. Whatever it is, it will pass soon.
14. Being Polite to Other Passengers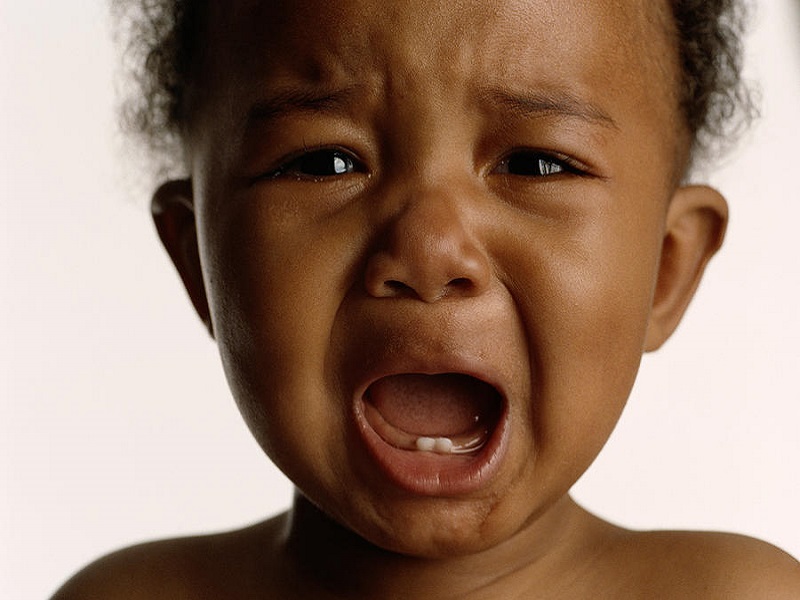 You don't have to feel upset about the trouble the baby causes. They are babies so they will cry. What you can do is to comfort your precious one. It's easy to react out of anger, but you can choose not to. Don't react if a passenger huff of puffs or give you an angry look. Try to understand them too and be polite. Parents are the epitome of compassion and patience, show it to them.
15. Making a List of Travel Essentials
It's very simple. We take not the things we want, but the things we "need". Especially what your baby needs during the journey. Make sure you have a list of essentials.
After all these tips, you are relaxed already, right? Take a deep breath, be calm and positive whatever the difficulties may be. We wish you a great journey full of unforgettable moments with your precious one.