Going on a romantic luxury safari has to be one of the most exhilarating experiences any couple can have together. Picture this: gorgeous starlit nights out there in the middle of nowhere with absolutely no distractions apart from one another. Now imagine being waited on by the most professional of staff and fulfilling all of your romantic fantasies in the wild:
Private game drives.
Romantic candlelit dinners in the bush.
Gorgeous open-top tents that allow you to gaze at the stars.
Chocolate, wine, flowers, spa treatments…you name it.
Honestly speaking, however, there are very many different ways to "do a safari". You could:
These are all fun ways to see the world around you but if you are going to impress your loved one or at the very least, treat them to an unforgettable experience, then taking a romantic luxury safari is the way to go.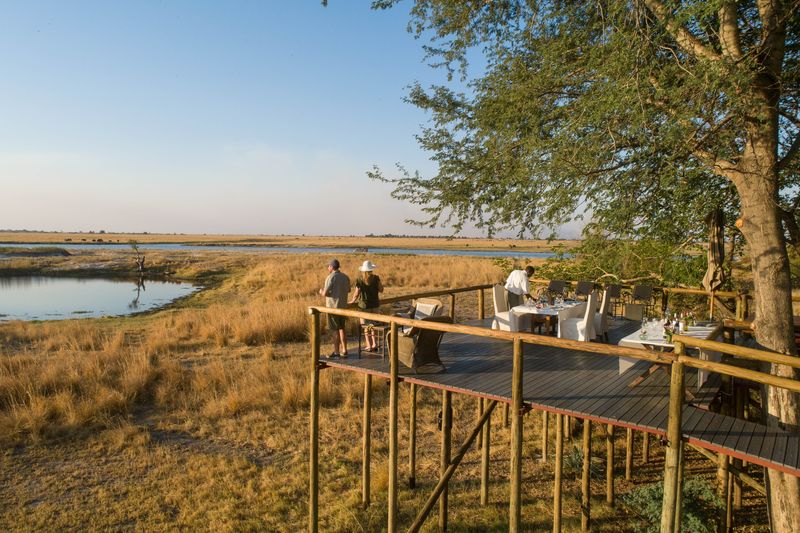 The thing about this kind of safari is that there is no way around it. The simple truth is that you get what you pay for in the end. Yes, you can find ways to save money or you can choose cheaper alternatives but ultimately, you get what you pay for.
What to expect on an African romantic luxury safari?
So, let's assume that you have decided to go all out. Not "break the bank, let's get into insurmountable debt" all-out but all out enough to make this luxury safari one for the books. What should you and your loved one expect on such a trip?
1. You will probably go off-roading
Not to say that there aren't any romantic "in love couple-worthy" hotels and resorts within any one of Kenya's numerous cities but it's the hidden, off-the-beaten-path" ones that make for amazing romantic adventures. Depending on the romantic safari you book, there is a very good chance that you are going off-road at some point.
Take Elsa's Kopje, for example, in the middle of Meru National Park:
This is one of the most romantic and most luxurious places in the country. While you can fly to Meru National Park, there is still a bit of drive to get from the airstrip to Elsa's Kopje. Besides, part of the charm is the early morning and evening game drives that introduce you to the wilder side of Kenya that the Big Five call home.
There is no doubt that the two of you will be impressed by how much conflict and harmony coincide and make for a beautiful union in the African bush – not much unlike in a relationship!
2. You will be pampered but you won't sleep much
This is just the honest truth: you don't go on a romantic luxurious safari expecting to sleep in. There is just way too much fun to be had for you guys to be asleep for half the day. Consider these facts:
Wild animals are more active in the cooler parts of the day which means that your most adventurous game drives will probably be from around 5:30 am.
Romantic packages often contain spa dates where the two of you will get to experience everything that the resort can throw at you. These treatments often last for an hour each. Relaxing and absolutely rejuvenating but time-consuming as well.
Dinners can go well into the night as you guys get pampered with some of the most scrumptious meals, wine and exhilarating conversation from other guests or even your host.
While you will have a great deal of time to yourselves, you may find it difficult to sleep in since everything in you will be raring to go onto the next adventure.
3. You will probably be surrounded by wildlife
Take a look at this:
That is Sarova Salt Lick Game Lodge in the Taita Hills Wildlife Sanctuary. While the lodge itself is absolutely beautiful and romantic, the biggest attractions here aren't the rooms. It's wildlife.
You will be woken up by trumpeting elephants, you will see buffalo up-close and there is even an underground viewing tunnel that gets you to within a touching distance of the wildlife. It's unbelievable, to say the least.
4. Your accommodation will be as romantic as it is luxurious
Your romantic suite or tent will, in equal parts, echo luxury and tranquillity. The best of them are designed with honeymooners in mind which means you will fill the romance as soon as you walk in.
From a spaciously plush bedroom with an en-suite bathroom that has a shower and maybe even a bathtub. A private Jacuzzi or a mini-swimming pool for just the two of you and a lounge that opens up to stunning views that the two of you can enjoy in absolute privacy.
5. Your accommodations will be secluded
Specifically, romantic safaris will offer you secluded accommodations. Somewhere you can just let loose without worrying about the other guests. You know – total privacy.
6. You will be taken to a remote setting
This is in line with the whole "off-roading" idea. One of the most enchanting aspects of a romantic safari is being swept away to a new and remote location that makes you feel as though you are the only people to discover it.
You and your loved one will journey to a place where time all but stands still; a place where the vast African plains lie before you in their never-ending grandeur. Best of all, it will seem as though you have this place all to yourself. It's purposefully designed that way so you can both focus on what matters most – each other.
7. Your food will be unbelievable
You simply won't believe what the chefs can do with what seems like "limited options" all the way out there in the wild. You and your loved one will have a chance to order your favourite food or just sit back and let the in-house chef wow you with their skills.
Your romantic luxury safari will be tailored in such a way that all you have to do is smile and enjoy every minute of it. Let the experience carry you into higher levels of ecstasy as you fall deeper in love with your partner out there in the wild.