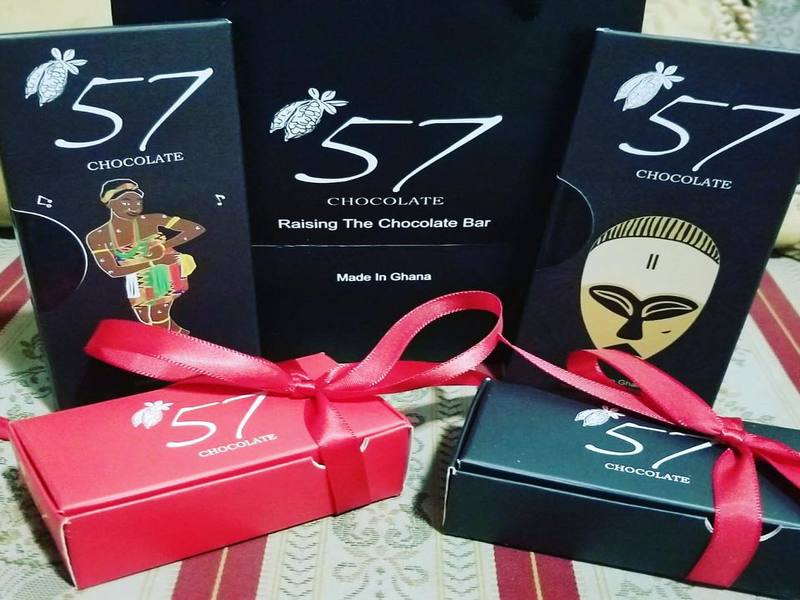 Here's a story about two sisters who decided to show their patriotism by empowering the youth of their nation to create something that belonged to them; something of their own.
Through their industry and creativity, these sisters challenged the status quo and proved to the world that premium chocolate isn't only a preserve of Europe. They proved that an African nation can rise up to the challenge, use its own resources and give the world something to marvel over.
This is the story of '57 Chocolate.
Who is '57 Chocolate?
Ghana is the second largest cocoa exporter in the world. The number one cocoa exporter in the world is also another African nation: Ivory Coast. Cocoa beans just so happen to be the main ingredient in the production of chocolate. At this point, you may be wondering – if two of the largest cocoa bean producers in the world are in Africa, then why in the name of all that's creamy and chocolatey do countries like Belgium and Switzerland lead the pack when it comes to the production of chocolate?
That's because many African nations export these raw products as opposed to process them to get an end product.
That is a culture that the Addison sisters, Kimberley and Priscilla decided to change when they formed '57 Chocolate, Ghana's premium chocolate production company that is giving the west a run for its money.
Things to do in Ghana – Africa's Chocolate Capital
The fact that Africa is abundantly blessed is not a secret. Even though many countries do not take full advantage of their natural resources to produce end products that can put those nations on the map, there are still some attractions that simply can't be exported.
Ghana, for example, is an absolutely gorgeous country with much more to offer than just her premium cocoa beans. Assume for a moment that you are not visiting Ghana for a box of delicious chocolate treats from '57 Chocolate, what else does the nation have to offer you?
Here are exciting attractions and things to do in Ghana:
1. Go on a Chocolate Adventure
Of course, that had to be number one. Going on a chocolate adventure is just a cute way of saying that you will be visiting a bunch of cocoa farms in the Eastern part of the country. Don't worry though, it isn't as dreary as it sounds. There are several tour companies that pride themselves in taking visitors on a journey through Ghana's history with cocoa farming. You will be taken on a whirlwind tour with several stopovers at iconic places such as "Cocoa Research Institute of Ghana" where you will see how the country investigates and deals with any pest or disease-related problems that affect its valuable cocoa industry.
Okay…maybe that can be a bit on the "afternoon math class" side of things.
How about this one? You get to go to a botanical garden called Aburi which offers you a wide range of tropical flora. You even get to have lunch in this beautifully serene environment. After that, you get to tour the Tetteh Quarshie farm in Mampong that played a huge role in establishing Ghana as the second largest exporter of cocoa. Not bad, huh?
2. See What the "Souls of the Dead" Can Do at Sacred Crocodile Ponds in Paga
In the mood for something exhilarating? In a small town on the edge of the border with Burkina Faso, lies a sacred crocodile pond. This pond has about 110 of these majestic dinosaurs but that's not the exciting part.
The exciting part is that you can actually pet these creatures because they are as docile as your furry little cat back at home. The legend behind this pond and its usually docile crocodiles is that the creatures have been made that way by the souls of the village's departed that they keep inside of them. Yes! It's believed that whenever a soul passes in that village, that soul takes refuge in the crocodiles. Strangely enough, these crocodiles have never harmed anyone in the village. Small children even take swims in the same pond as these mammoth would-be-killing machines.
3. Visit Mole National Park
If you feel crocodiles aren't your thing but maybe elephants could be, then you should definitely visit Mole National Park. About a couple of hours away from the city of Tamale, Mole National Park is an animal sanctuary that doesn't see very many tourists because it's still quite remote. This only means that you'll have the place all to yourself if you are lucky. Life here moves at a leisurely pace and you might even get to interact with some elephants, warthogs and a host of other mammalian residents.
4. Take a Canopy Walk at Kakum National Park
This unique canopy walk gives you a bird's eye view of Kakum National Park and allows you to truly appreciate the beauty of the unspoiled jungle. This canopy walk that was designed to increase eco-tourism in this largely ignored national park consists of seven separate bridges hanging about 130 meters above the ground. Although not for people with the fear of heights, taking a walk on this wild side will absolutely make you look at the world from a whole different perspective.
5. Jumpstart Your Taste buds with the Local Cuisine
From a plantain and cassava dumpling called "Fufu" to a fermented-corn dumpling called "banku", Ghana has its own kind of cuisine that can only be appreciated in Ghana, made by authentic Ghanaian hands. You could try out the local cuisine at little canteens known as "chop-bars" where you sit on low stools and eat communally or you could go to a real restaurant and enjoy a delectable meal without rubbing shoulders with other people. Your choice. Whatever you do, be sure to try out the local cuisine. It's as vibrant as the local music and the people themselves.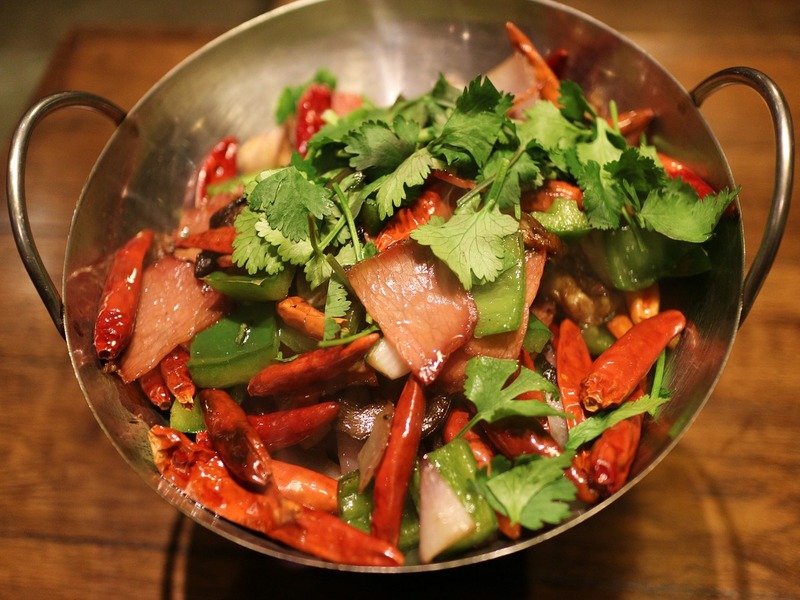 You could also go surfing, take a walk through Jamestown or visit Cape Coast Castle. Ghana has a lot more to offer the adventurous soul in you.
Have you ever been to Ghana? Book a flight with Travelstart today.