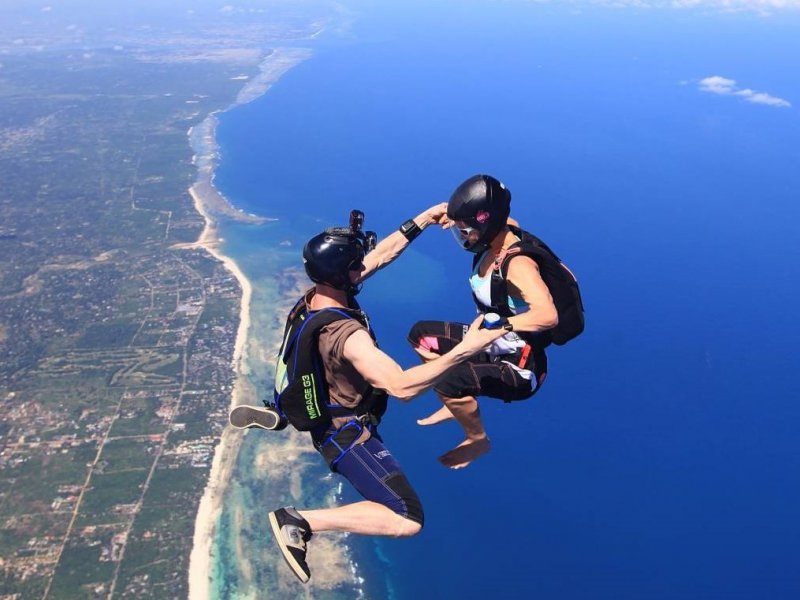 How wonderful it is to explore! Cities are waiting for you to solve them with their histories, people, events and textures just like riddles. If you have a city in your mind to visit and enough money for the flight ticket, no worries then because it's not that much expensive as you may think to discover the cities, it's even for free! We have listed the tips to discover cities for free. Wish you a pleasant reading to get inspired and start your planning right now!
1- Free Walking Tours
Photo Credit: Freetour.com
As we are talking about discovering cities for free, our first tip with its international name is, of course, "Free Walking Tours". You can find these tours in almost all big cities. Even though they are free of charge, it is recommended that you give tips voluntarily. The locals introduce you to every nook and cranny of a city. You wouldn't miss anywhere you should see as a tourist. Best of all, you won't risk getting lost and you meet other travellers from all over the world. Too good to refuse.
2- Free Mobile Apps
Now let's talk about some free applications that will help you a lot while travelling.
Spotted By Locals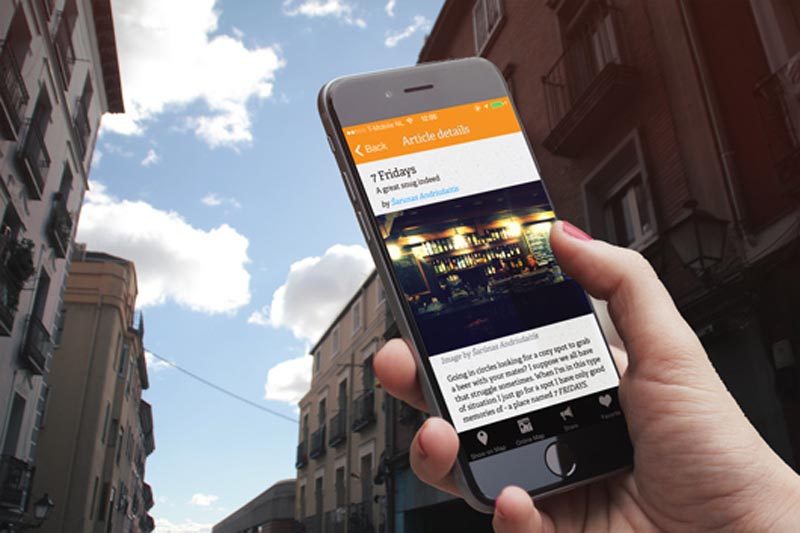 The name describes what it does. It introduces cities with articles written by locals. There are a certain number of locals for each city and articles are in English. Articles are separated in the following categories: Restaurants, Culture & Art, Bars, Cinema, Cafes, Music, Shopping, Snacks, Chilling and Theatre. If you buy the application, you can use all articles and maps offline but basically, all you need is a Wi-Fi connection to access them freely 🙂
Meetup
If you are a bit shy to make new friends or willing to improve your language skills and don't know how to do it but want to meet new people with common interests, this application is for you. Meetup asks you to choose categories that you are interested in and then it offers groups for you. Each city has different groups and you can find a variety of choices in your application including group meetings to make friends, practice languages and chat groups for people with the same profession. 
Nearify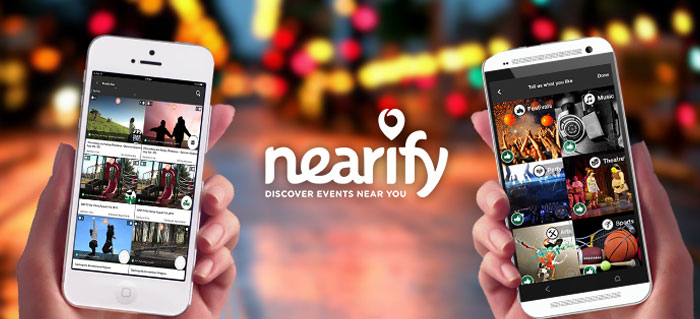 Our favourite section in this application is the events listed under the 'Free' title 🙂 Nearify let you know about the events nearby. Of course, as in all applications, first, you choose your interests and then the event maps are created according to this algorithm. Music, Comedy, Party, Theatre, Festival, Life Style, Photography, Art, Dance, Adventure, Sports, Film, Food, Children Activities, Tourism, Businesses, Technology, Spiritual Activities, Humanities, Social Topics and Workshops are the headings, and these are divided into several sub-headings.
3- Window Shopping
Photo Credit: Shutter Stock
Each city has its own car-free zone filled with travellers. These streets are like mosaics formed of fashion trends, city styles, latest fashion and local brands waiting for you discover them with your take away coffee while window shopping. Don't wait for more to discover these store windows. If you want to learn more about the locals of a city and what they spend their money on, the best thing is to go window shopping because that's not written in any blog or brochure. Window shopping reveals the taste of locals, what's important for them and maybe their dreams.
Needless to say, dozens of shopping malls are probably only 5 minutes away for going window shopping in a more pleasant air-conditioned atmosphere ☺
4- Free Yoga Lessons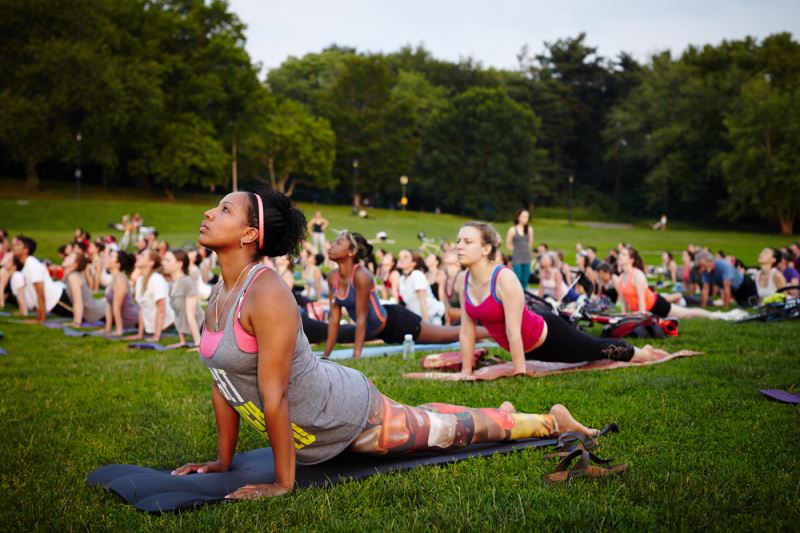 If you are interested in yoga, you should check websites or Facebook pages of yoga studios at your destination. Generally, these studios offer one trial lesson for free. On the Facebook pages of the yoga or neighbourhood groups of the city, there are usually announcements about free yoga classes in the parks. It means this amazing yoga culture might be capitalised but the parks are still ours ,dear yogis!
5- Free Beaches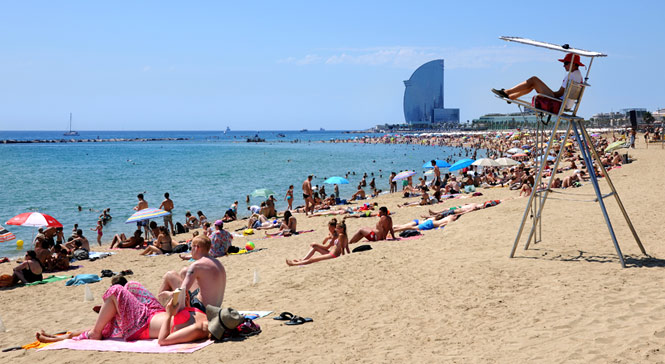 Photo Credit: Barcelona Turisme
Many coastal cities have free beaches (in fact most of them are for free) and the only things you need to take with you are your sunscreen and a towel. If you are travelling alone, we recommend you not to carry your valuables. Otherwise, if they are stolen, your pleasant holiday could be ruined.
6- Plan Your Own Tour For Free!
Photo Credit: maculcommunity.org
Tours are too expensive because they know where to take you and provide you with a service. In fact, you can do these touristic sightseeing tours on your own. Check the recommendations on Travelstart and other applications you use and the blogs you follow; mark them on Google Maps, plan your route and start walking. If you may convince your mates from the hostel or hotel you stay in, it is possible to get discounts wherever you go.
By the way, do not forget that your hostel may probably offer you bar-night tours for free!
7- Free Public Museum Days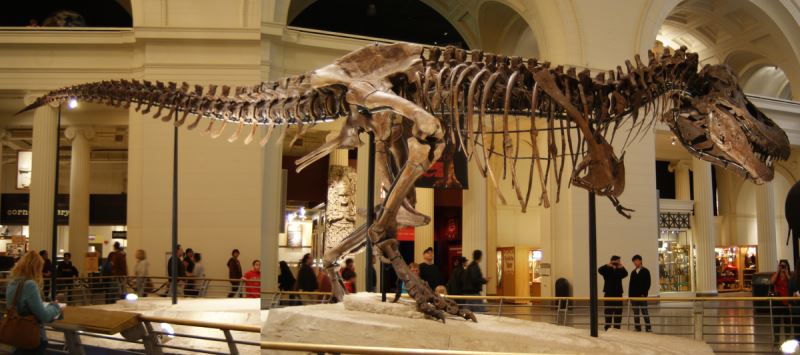 You are right, not all museums are free of charge but some of them have free public days. On these days entrance is free of charge. Check the websites of the museums that you are interested in. If they don't have the website, you can find information on websites ending with .gov which may belong to the government. Moreover, modern art museums may not have free days, but they do have free events. A quick internet search will be enough to find these events.
8- Free Parks, Free Souls
Parks, wonderful green places at the heart of a city for visitors. Great places for picnics, full of children's laughter, having nice people and pets; perfect places to dream or play games. If you have a towel or a picnic cloth, a sandwich, your book and your music list, you should visit the nearest park. Parks are for free (most of them😊) and always offer more than you expect. Before making a plan, ask the hostel staff or a local where to find the best and safest parks.
9- Street Performances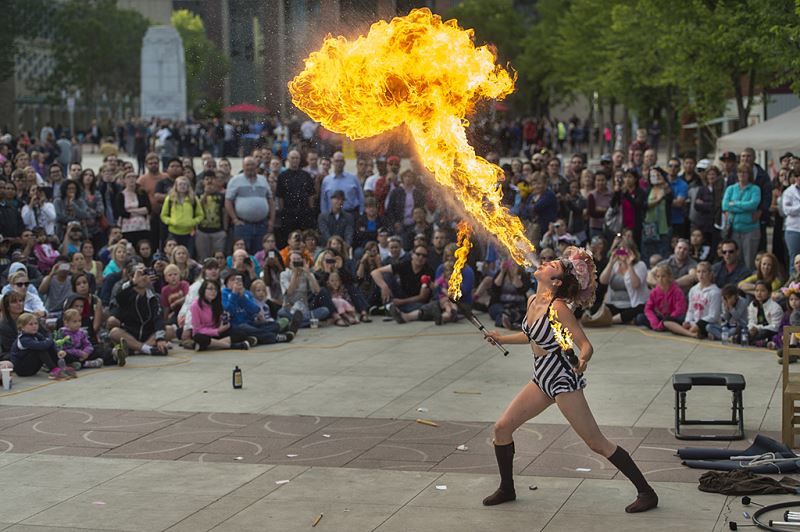 You can come across street performers in the subway, on the street, at the entrance of a building or in the parks. You get to know new tunes that you never heard before. Sometimes you think that they are sculptures, sometimes you watch magical shows or witness an amazing waltz performance. These super-talented people only expect your applause and tips. Don't you also think these people make you feel like you are a movie star while you are discovering the city?
10- Follow The City's Backpacker Groups on FB!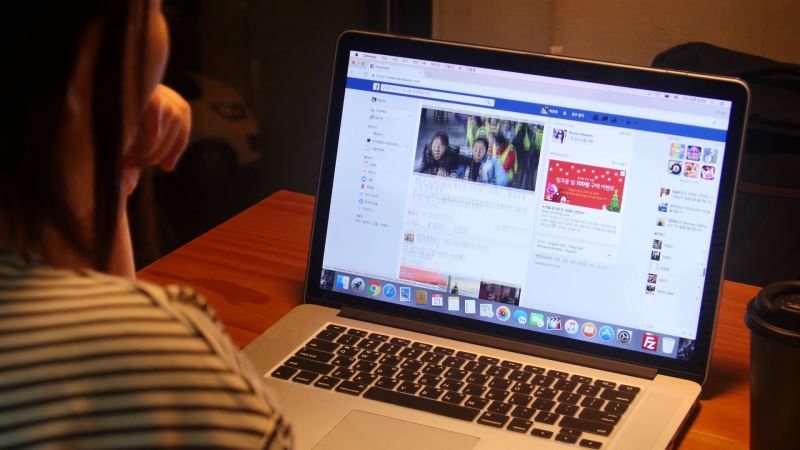 Photo Credit: Videoblocks
These pages are important as travellers share their experiences with each other, sometimes the vacant seat in their car with another traveller or a ticket for an event. Don't be surprised that there are so many people who like to share, but we recommend you to be careful☺
11- Free Events
We mentioned it before. Countless free events are held in many cities. You can learn about them by clicking 'free events' on the websites of cities. These events can be fashion shows, bicycle tours or hiking. There are many options, choose whichever you like and start getting to know the city and locals well.
12- Local Markets As A Cultural Experience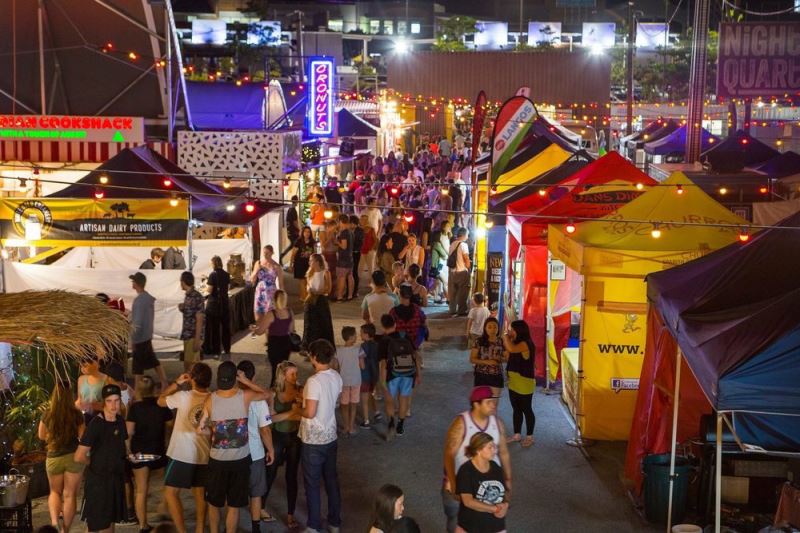 Photo Credit: Inside Gold Coast
If you think of visiting a market cannot help you to know the city, you are mistaken. Visiting markets is free and the shortest way to understand what the locals eat, wear, cultivate and which fish they have in their waters. You can always google them but isn't it better to experience with five senses than reading an article? (Of course, don't stop reading us, we will never stop giving the best advice 🙂 )
13- Free Landmarks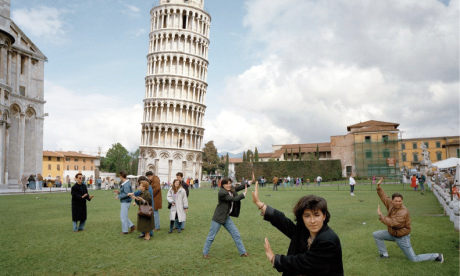 No one asks for money if you watch the sculptures at the centre of the city or stand in front of the historical monuments or look at the iconic view of the city! Each sculpture and monument has its own story. Visiting these sculpture and monuments knowing their history is like discovering another secret of the city. Don't forget that cities are like outdoor museums. What makes your experience unforgettable is to know what you are looking at.
14- Free Libraries
Let's say that you are tired, you need to rest and maybe you need silence after a busy day. You would like to spend some time in a peaceful place, search the city more or to deal with some stuff on your computer. Then city libraries offer you the silence, water for free, internet and peace. All libraries are not for free and membership is required. For this reason, you need to do a little search in advance and don't forget to pin free libraries on your map.
15- Churchs
Photo Credit: Paris Paree
Religious monuments are also free museums considering their historical patterns and amazing architecture. You can understand the trends of a city's architecture and observe the similarities of the culture just by sitting on a bench inside and lighting your candle.
16- Free Water
Photo Credit: Hostel Ruthensteiner
It is possible to find free drinking water in the hostel you stay in. Don't forget to fill your bottle before exploring in case you get thirsty and for your health. The price of a bottle of water can vary in each city and they are not always cheap. The most important thing is that not all the bottles are recycled. Fill your bottle in your hostel both for your own saving and the environment.
BONUS: WHY NOT GETTING LOST?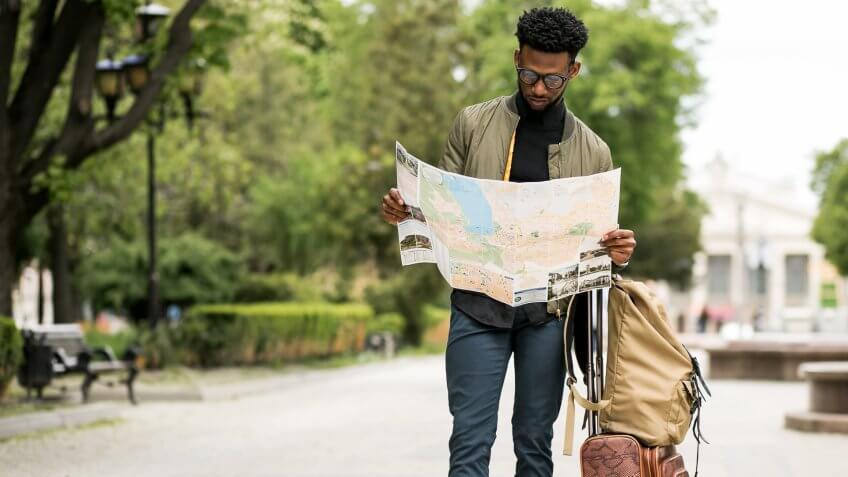 The most magical way to discover a city is to get lost. Forget about the map and start walking. You will be more careful about what you see, you will move more slowly, and you will have an amazing free day. And of course, it is for free!
That's the end of our recommendations to explore the city's for free for now. Why not sign up for our weekly newsletter and be the first to take advantage of fast-selling fares to your favourite destinations? Click here to never miss the best travel deals.