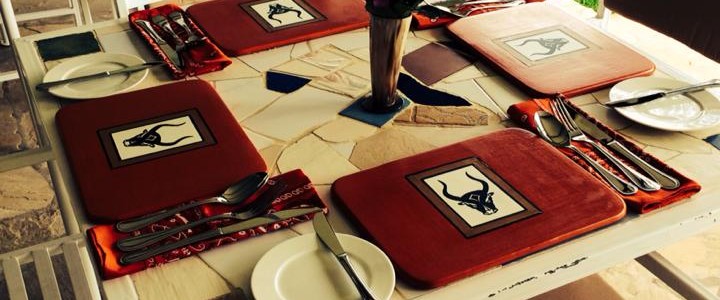 Picking a first date location can be challenging, despite the vast number of beautiful places in magical Kenya. A first date is very important, it's the primary step in a relationship and it can either make or break the relationship, as first impressions make up lifelong convictions. The location is as important as the first date, you need to take her to a place where you can win her heart and not irk her. An ideal date location should be a place where you can communicate easily with your date and intensify her feelings for you.
Are you finding a place to go on a first date?  We've selected 15 amazing first date locations in Kenya. Our advice: Make sure you impress her and show her your originality to make it special.
1. Ranch House Bistro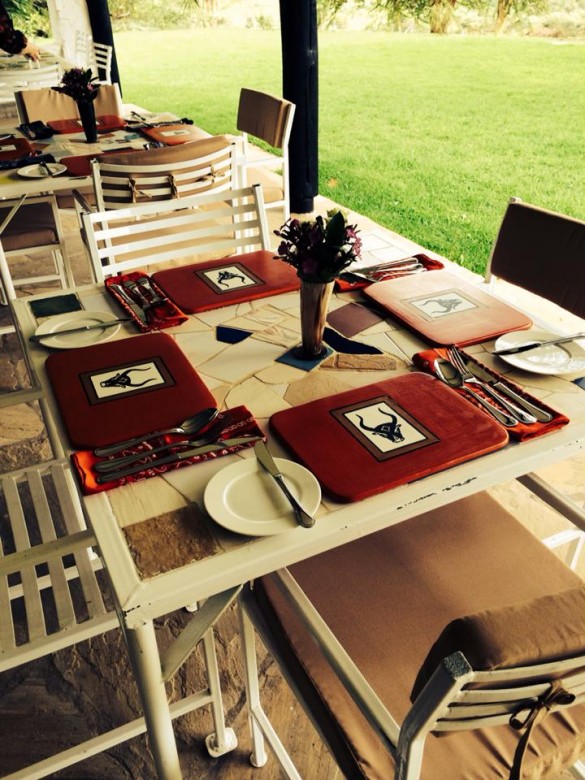 Photo Source: Ranch House Bistro on Facebook
Ranch House Bistro is an amazing location for a first date, a place where you can relax and get to know your special someone better. The bistro has a warm ambiance with a distinct twist of indigenous style. Located in Naivasha, Ranch House Bistro is an ideal place for a relaxed meal and you can have a friendly conversation in style and comfort. The Bistro makes amazing Italian style pizza with the best ingredients; this might be a plus for you if she loves pizzas.
Location: La Pieve, Moi South Lake Rd, Naivasha
2. Wasini Island

Most people think that going to the finest restaurant for a special meal is a best idea for a first date. Well, it is a good idea; but engaging in outdoor activities on first dates is a great idea. Why don't you take your special girl to Wasini Island? The island can be reached by Dhow. Take a day trip from Mombasa to Wasini Island with her, enjoy the scenic views of the sea, participate in water spot activities such as snorkelling, swimming and diving.  Walk around the Wasini Village, engage in a conversation and get to know each other. Finally, you can feast on fresh seafood at a nearby restaurant and have a relaxed moment to yourselves.
Location: Lies off the southern Indian Ocean coast of Kenya
3. K Lounge at Villa Rosa
When you choose a lovely restaurant for your first date, your whole dating experience will be enjoyable. Take that special girl to K Lounge and make her feel loved. K-Lounge is a welcoming lobby located at one of the best hotels in Kenya – Villa Rosa Kempinski. It is an attractive location for first dates; it's a place where you can easily communicate without much interference. K Lounge menu features delicious snacks with a great blend of best coffee and tea; this is an amazing opportunity to share a delicious meal with your date. Visit: Villa Rosa Kempinski
Location: Chiromo Road, Nairobi
4. Moorings 

Restaurant
 
The Moorings makes is an amazing place for a first date for many reasons. Firstly, it is a floating restaurant that offers panoramic views of Mtwapa Creek and its surroundings. It's also a perfect atmosphere for dining and you will surely feel at ease with each other. Enjoy succulent seafood dishes, we love the Gratinated Lobster under a creamy cheese topping, it's very delicious and we are sure your date will love it. Visit: The Moorings
Location: Kwa Chief, Off Malindi Road, Mtwapa, Kenya
5. Mdalasini Restaurant
If you want to enjoy a sensational experience, you should take your special someone to Mdalasini Restaurant at the Heron Portico Hotel. The restaurant is a tranquil dining place with a relaxed and comfortable atmosphere, which features a sunlit and well-ventilated veranda. There, you and your date can indulge your appetite in a delicious meal, spend quality time with one another and enjoy the most pleasing dining experience possible.Visit: The Heron Portico Hotel
Location: Opposite Provincial Police Headquarters, Milimani Road, Milimani
6. Caramel Restaurant
Everything about Caramel restaurant roars allure; it is an amazing first date location with classy contemporary style and tranquil atmosphere. If you are looking to impress your date, take her to Caramel. The restaurant provides a warm ambience, romantic and serene setting where you can easily woo her. You can pamper her by ordering delicious dishes and the finest wine from their a la carte menu. Visit: Caramel Restaurant
Location: ABC Place Waiyaki Way, Westlands
7. Vipingo Ridge
There is something so magical about Vipingo Ridge! We are so sure that you are going to have an amazing first date here, especially if you want to bring a bit of romance into play. The whole emphasis of this resort is on fun, you can easily get over your first date nerves and feel relaxed. You can spend some time together with your date to determine whether there is an attraction between the two of you; play golf together, take a walk through the nature trails and enjoy the wonders of nature. Finally, you can wine and dine at the Clubhouse Restaurant and Bar for a relaxing and delicious meal. Visit: Vipingo Ridge
Location: Mombasa – Malindi Highway
8. Sisima Coffee
If you don't want your first date to be too serious, you should reserve the best of your treats for future dates (if you can win her heart on the first date). Instead, meet somewhere casual, a place like Sisima Coffee is an amazing location for first dates, where you can enjoy coffee and some light snacks. Sisima Coffee is an excellent place for familiarization; you get to know each other by chatting about everything.
Location: Kenyatta Ave, Nakuru, Kenya
9. Lord Egerton Castle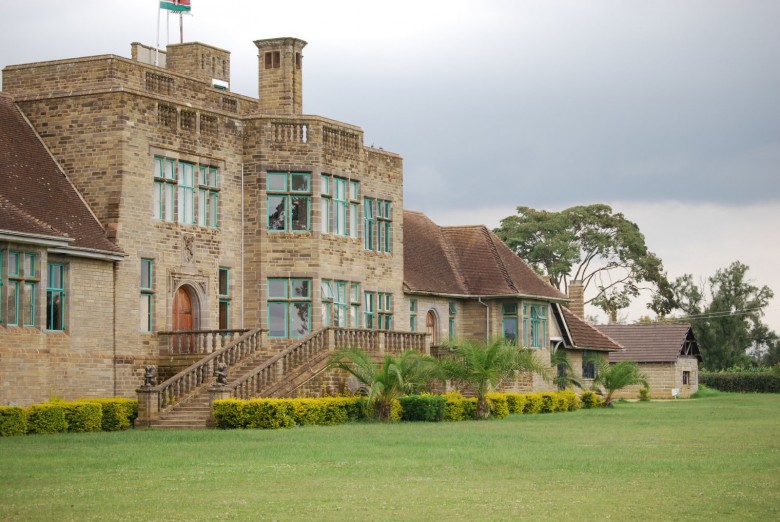 You can win the heart of any girl by taking her to Lord Egerton Castle, a grand architectural masterpiece with beautiful gardens and well-shaped lawns. What could be more fun, to visit an impressive castle like Lord Egerton's, take a stroll round and discover the history and the beauty of the Castle. You can have a delightful picnic while you enjoy the stunning views of the castle and its surrounding.
Location: Ngata, just 14 kilometres from Nakuru town
10. Uhuru Gardens
There is nowhere better than Uhuru Gardens if you are having your first date during the day. The largest memorial park in Kenya is an ideal location for first dates. You and your date can take a walk round the park, laze on the lawn or find a spot to sit and discuss something interesting. There are a lot of things to see and do at the park. When you start feeling a bit peckish, you can make your way to a nearby restaurant or café in town and have a cozy lunch with your date. Visit: Uhuru Garden
Location: Along Langata road, 15 minutes drive from Nairobi city center
11. Kilifi Boatyard
First dates in Kilifi Boatyard are absolutely a great idea. The romance of the sea sets the backdrop for your date. Also, the boatyard is an exciting and unique destination to spend a day with your date. Fantastic activities that will make you and your date to be more relaxed and fun-filled are available here. Don't miss the best delicacies served at the Boatyard restaurant. You will definitely have an unforgettable first date! Visit: Kilifi Boatyard
Location: Kilifi creek, about 60km from Mombasa
12. Rolf's Place
If you prefer your first date to be a bit adventurous, then Rolf's place could be your best bet. It's a haven of tranquillity, a leopard cliff mansion, built like a medieval fortress on the edge of a cliff. The location is full of adventurous activities; get your buzz on and take a walk with your date through the suspension bridge, appreciate the scenic views of Mount Kenya and Kilimanjaro. If everything is going well, visit the restaurant and enjoy Rolf Schmid's delicious foods while you discuss your favourite things. Visit: Rolf's Place
Location: South East border of Nairobi National Park, Just 25 minutes from the Nairobi city centre.
13. Mambo Italia

If you are going all out for your first date, take your special someone to Mambo Italia, one of the most stylish restaurants in Nairobi. With rustic décor and old charm, the Italian restaurant is encompassed with wooden panelling and furniture, which give it a quaint style for a romantic ambiance. Mambo Italia cuisine features gourmet pizzas, salads, pastas and many more. Their gourmet pizza will boost the mood of romance and make the restaurant an amazing first date location in Kenya. Visit: Mambo Italia on Facebook
Location: Lavington Curve, James Gichuru Road, Nairobi
14. Whispers Coffeeshop in Lamu
Whispers Coffee Shop is more than perfect for a first date – cosy and stylish. Here you've got a very good chance to win over your date by showing her your originality. The coffee shop is located close to Gallery Baraka, which exhibits a collection of African crafts, arts and souvenirs. The atmosphere is pretty cool and you get to relax and enjoy the best cappuccino in town, homemade ice creams and best snack delicacies.
Location: Kenyatta Road, Gallery Baraka, Lamu
15. Sawa Sawa Dhow
For exciting outdoor activities on your first big date, Sawa Sawa Dhow cruise can be a perfect first date idea. Enjoy romantic sailing with your date, indulge in exciting outdoor activities together and give her a chance to experience the beauty and serenity of the sea. Explore the spectacular Mayungu Lagoon and sand bar or go snorkeling at Malindo Marine Park. Sawa Sawa Dhow Cruise is a novel experience; nothing can go wrong on your first date.
Location: Malindi, Kenya
We selected these locations, not only for the practical reasons (winning your date over or getting a first kiss). We chose these places because they are evidently amazing for first dates.
SEE ALSO: 10 Most Romantic Places to Propose in Kenya
Did we miss your favourite first date location? Share with us in the comment below: