As a country, Kenya is enticingly diverse; from a snow capped mountain, to lush plains, rich savannah, the Great Rift Valley, impossibly arid deserts and white sandy beaches with palm trees that will take your breath away.
Kenya is a wholesome destination that has everything to offer any family vacationing together. That being said, here are 50 of the best family destinations that Kenya has to offer:
1. Malindi Marine National Park, Malindi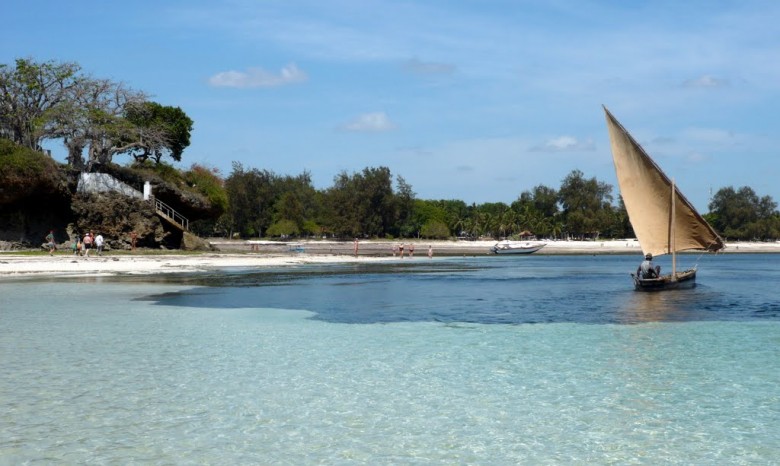 This is a wonderful 6km2 National Park within the Malindi-Watamu biosphere which runs parallel to the shore. Here, you will find all sorts of kid-friendly activities that include; glass-bottom boat rides and tours; snorkeling lessons and trips; scuba diving and so much more. As a family, you will get to witness the marvels of Mother Nature together. Spot Mako and whale sharks, surgeonfish, Moorish idols and green turtles as you tour the clear blue waters of the Indian Ocean.
2. The Crocodile Farm and Snake Park, Malindi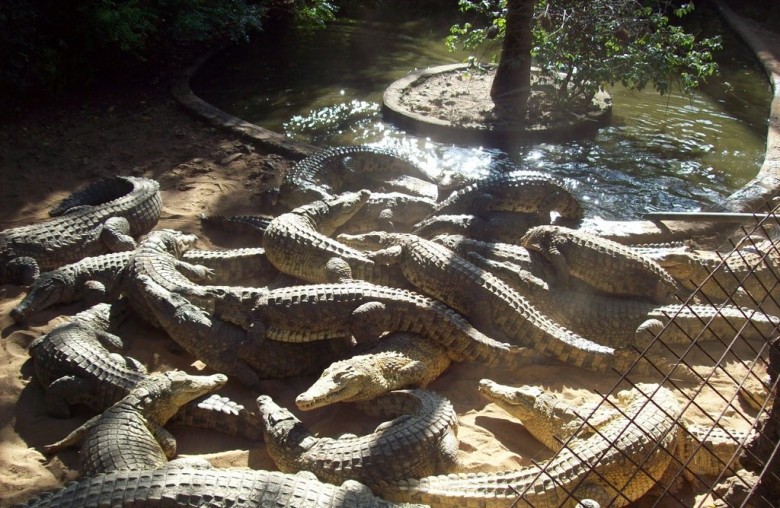 As long as you are still in Malindi, you should treat your kids to fun filled day at the Crocodile Farm and Snake Park. Let them see how these, otherwise vicious creatures feed; let them hold a turtle in their hands as well as a host of other slither creatures as they learn more about nature.
3. Watamu Marine National Reserve, Watamu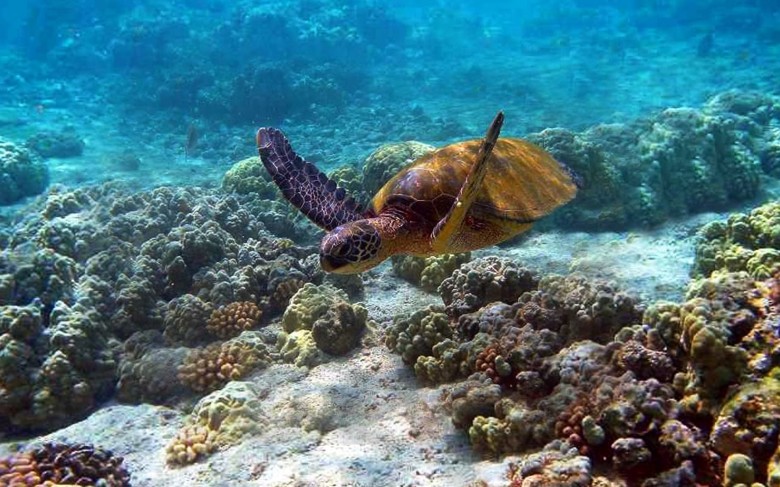 Watamu Marine National Reserve presents a great opportunity for everyone to learn a little bit about the highly diverse fauna that this habitat has on display. With well over 600 fish species; 150 different types of soft/hard corals; mantra rays and twenty different dive sites, Watamu Marine National Reserve will give you a fun-filled day that you and your family will not forget.
4. Shela Beach, Shela
This is a dune fringed beach that is very peaceful and calm for a family vacation. The best part about this region is that it is not as busy or as congested as other beaches in the area. Here, you can take leisure walks along the sand hunting for shells or take a fun-filled camel ride offered by the locals. It presents the perfect opportunity for spending quality time with the family.
5. Swahili Museum, Lamu Old Town
This newly restored museum depicts how the founders of Lamu lived and it showcases Swahili culture in a fun and educative manner. Taking a tour of this traditional stone house gives you a chance to learn little known secrets of ancient Swahili tribes. One such interesting fact appertains to what Lamu residents called the 'Wikios'. These were covered walkways connecting several different homes which allowed the separate residents to move through the connected houses without ever setting foot on the streets outside.
6. Fort Jesus, Mombasa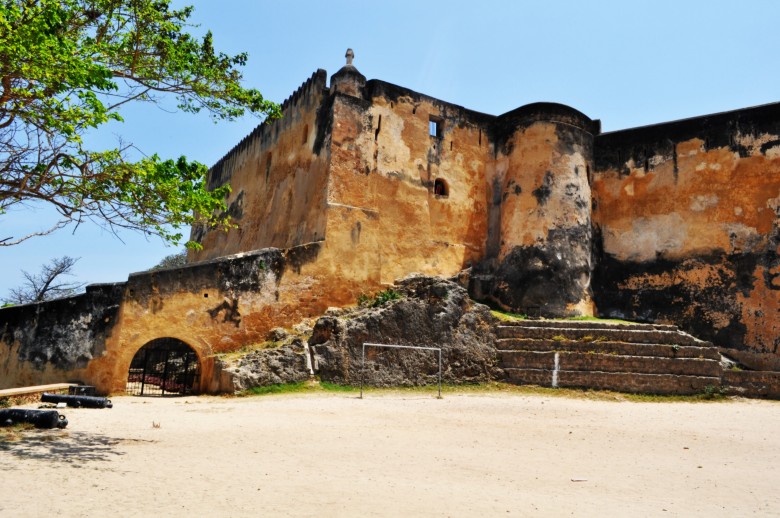 If you are going to be touring Mombasa, you would be missing quite a lot of fun if you do not visit 'Fort Jesus'. This ancient stronghold is as rich in history and heritage as it is in architectural marvel. Not only will you take your kids on a trip down memory lane, but you will also allow them to see firsthand just how slave trade worked, old weapons (canons) and have a wonderful view of the Indian Ocean while they are at it!
7. Old Town, Mombasa
To complete your history lesson, take a stroll down the narrow alleys of Old Town, Mombasa. Here, you will find ancient Arabic/Swahili culture, architecture and atmosphere alive and well. There are eclectic shops at every corner selling everything from beautiful curios to exotic souvenirs. The kids will have plenty to see and do, and so will you.
8. Mount Kenya Safari Club
This is an excellent club right at the foot of the majestic Mt. Kenya. If the sight of this snow-capped giant, which just happens to be Africa's 2nd tallest mountain, is not good enough for you, then the surrounding greenery, the nearby animal orphanage and trips to neighbouring Nanyuki town will should give your family plenty to do and see.
9. Mawingu Estate
This is a little known estate neighbouring 'Mt. Kenya Safari Club'. Mawingu Estate is as exclusive and as private as it gets. Most of the homes here are owner-homes and the activities are tailor made to suit families since their children also vacation here. Your kids will have a chance to help the handlers at the neighbouring animal orphanage feed and care for the animals; explore the tranquil environment on horseback and take drives to the neighbouring 'Mt. Kenya Safari Club' for more wholesome activities.
10. El Karama Eco Lodge, Laikipia
Laikipia environs in general have some of the most family-friendly ranches and lodges Kenya has to offer. El Karama Eco Lodge is one such destination that, besides being absolutely stunning, is family-centric. Not only will your kids get a chance to familiarize themselves with the Samburu culture, but they will also learn how to use termite clay to make sculpture, how to track wildlife, how fish using hand lines and receive a dairy to log all this in and store the precious memories.
11. Malewa Ranch House
Imagine walking freely among Zebras; horseback riding; mountain biking through the wilderness; strolling by the Riverside looking for indigenous birds, abseiling and river rafting together as a family. All that and more can be found at this beautiful and tranquil location, which lies lies in a private reserve between Lake Naivasha and the small town of Gilgil.
12. Solio Ranch Conservancy, Abardare
This grand place is perfectly situated between Mt. Kenya and Aberdare Ranges. It has a little something for everyone including game tracking lessons for the young ones; Maasai and Samburu style bead making; traditional hunting skills; and wonderful nature walks through the expansive wilderness around you. The staff is always around to take the kids off your hands and keep them well entertained while you have some 'adult-size' fun!
13. Go Karting, Next To Carnivore
Race around the tracks at neck-breaking, yet safe, speeds with Go-Karts in Lang'ata, right next to the Carnivore restaurant. This is a wholesome activity that the whole family can take part in. Book the tracks early and have a wonderful time racing against each other or the rest of the patrons. Give your kid the same starting chance that most Formula One greats like Lewis Hamilton had.
14. Splash Water World
This is one for children! The pools, the water slides, face painting and everything else that comes with this festive arena will leave every child giddy with excitement. There are concession stands for the parents to hang out as the kids have a time of their lives.
15. Enjoy Game Meat at the Carnivore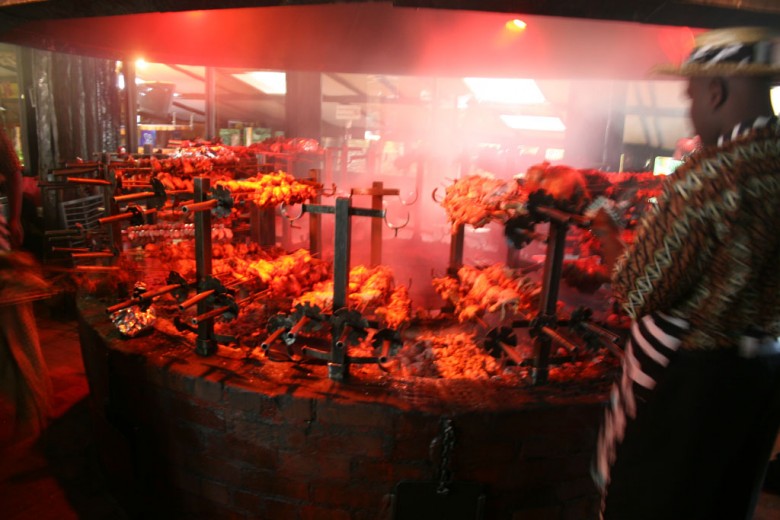 Although the 'Carnivore' is primarily a restaurant of international taste and standards, it is not only built for adults. It has some kid-friendly grounds and activities within the same grounds. You can keep an eye on your kids as they have a whole lot of fun with the staff while you enjoy an ice cold beer and some game meat.
16. Panari Sky Centre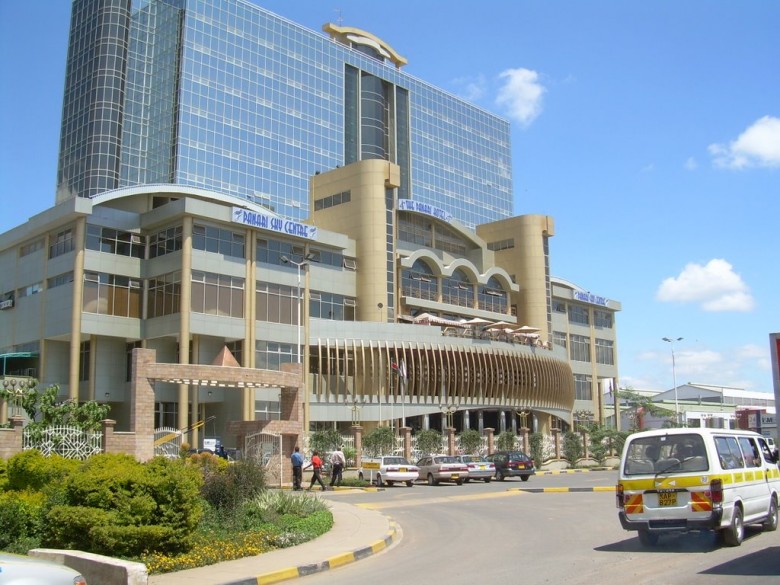 Be one of the very few families who can say that they went ice skating on the Equator. As improbable as that may sound, 'The Panari Sky Center' on Mombasa road has a beautiful rink that will have you and your kids panting away as you race around it. But if you are not one for skating, you can have the instructors take care of the kids while you enjoy some alone time at the spa or the Italian restaurant within the same facility.
17. Giraffe Center
Very few things are as thrilling as getting a chance to come so close to one of nature's most majestic creatures. At Giraffe Center, just off Lang'ata South Rd, you can hand feed a real giraffe. Get a chance to touch and interact with these towering beauties of the wild.
18. Karura Forest
Karura forest is famous for how bravely Noble Laureate, the late Prof. Mathai fought for it. One of the main reasons she fought so hard is because this is one of the most naturally beautiful places in Nairobi. You can explore this great forest on horseback as you and your family take a look at some of the enchanting flora and fauna within.
19. Shop at the Village Market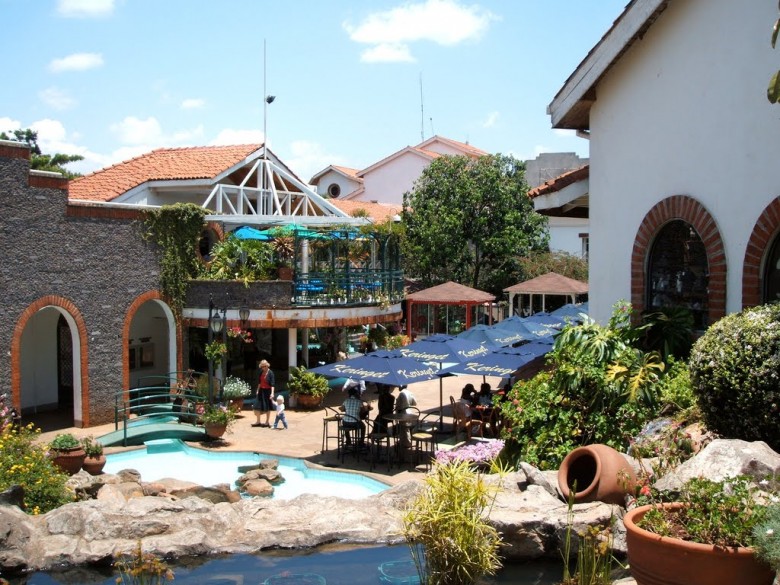 This is as kid-friendly as a mall can get. The village Market in Gigiri is not only a premium shopping mall in Kenya, it is also one of the most beautiful places you can go to spend a quiet afternoon. With an expansive outdoor food court, a movie theatre, a water slide, an arcade with Fuzzball tables, a bowling alley and a bar for the adults, the Village Market is where you go when you want everything in one location.
20. Nairobi Arboretum Grounds
This has to be the most peaceful place so close to the city center. Only ten minutes away, the Nairobi Arboretum is a jungle in the middle of the city. There are dozens of nature walks, picnic tables and enough space to have a wonderfully peaceful family fun day.
21. The Black Cotton, Kileleshwa
Smack in the middle of the leafy suburb that is Kileleshwa, is a wonderful little establishment called 'The Black Cotton'. A bar, a restaurant, a swimming pool and a kid's playground, the Black Cotton was built for families. You can sit back and enjoy the tranquility as the staff takes you kids on boat rides in the pool and push them on the playground swings.
22. Oloolua Nature Trail
This is an expansive piece of untouched land in Karen. With 661 hectares of pure nature, Oloolua Nature Trail is as relaxing as it is intriguing. Tour this beautiful land teeming with exotic birds, colourful butterflies, mesmerizing waterfalls, a swamp, natural caves and some of the cheekiest primates you'll ever meet.
23. Nairobi Nv Lunar Park
This is quite essentially a theme park straight out of a child's dream.  That is not to say that adults cannot enjoy themselves as well. Located at the Railways Sports Club, the rides at Lunar Park will have every member of your family screaming their hearts out from excitement. Try the 360 degrees Banana Ride or the Dragon Boat. Visit: Lunar Park
24. Paintball Fury Limited
Who doesn't like gun slinging cowboys/heroes who fear nothing as they shoot their way through life? Everyone wants a chance to feel like a gun toting movie hero every now and again. That is exactly what you will get at 'Paintball Fury Limited'. Their banner says, 'Only Heroes Allowed'. If that doesn't get your blood pumping, nothing will. Visit: Paintball Fury Limited
25. Jolly Roger Theme Park And Restaurant
Sit back at the restaurant and enjoy some refreshing drinks as your kids play around on the bouncing castles and the expansive playground at the Jolly Roger Theme Park. Right next to Mamba Village, on Lang'ata North Road, this place represents the best possible opportunity for parents to interact as their children have a blast nearby.
26. The Mamba Village
Mamba Village on Lang'ata North Road is another chance for everyone to see the oldest living cousins of the dinosaurs, crocodiles, in their habitat. You can watch them get fed and cleaned, all the while taking in the great sites around you and enjoying some delicious game meat.
27. Animal Farm Village
Located close to 'Giraffe Center' in Karen, the 'Animal Farm Village' has affordable horseback rides, traditional Samburu Manyattas for your exploration, picnic grounds, and an educational program that covers a host of domestic animals. Once you get in, you will not realize how much time has gone by.
28. Nairobi Safari Walk
Get a chance to see just how much Kenya has to offer in terms of wildlife at the Safari Walk, next to the main entrance of the Nairobi National Park. This is a wholesome and educative experience for every member of the family.
29. Elephant Orphanage
If you want a chance to see these giants at their tiniest size, then head over to the 'David Sheldrick Wildlife Trust' on Magadi Road. This orphanage takes care of baby elephants who have been orphaned due to poaching. Visitors can see just how precious and fragile these giants are when they are little.
30. Nairobi Art Center
Photo Source: Nairobi Art Centre on Facebook
Just opposite Lavington Green, this art centre is unique, periodic art workshops are organized for children. There is no better way to nurture artistic talents in the young ones. You also get a chance to marvel at some of the exquisite pieces on display and your kids can learn a lot and get some culture while at it. Visit: Nairobi Art Centre
31. Kitengela Glass
You do not know anything about glass until you visit Kitengla Glass on Magadi Road. Here, you will see just what goes into making some of the most artistically appealing glass pieces of our time. Your kids can learn a great deal about this delicate art and get custom made glasses produced for them as well. Visit: Kitengla Glass
32. The Nairobi National Museum
Newly renovated, the expansive museum will teach you almost everything you need to know about Kenyan culture, history, art and nature. You can also get to see some very slithery creatures at the snake park within the facility. It is a trip worth taking.
33. Nairobi National Park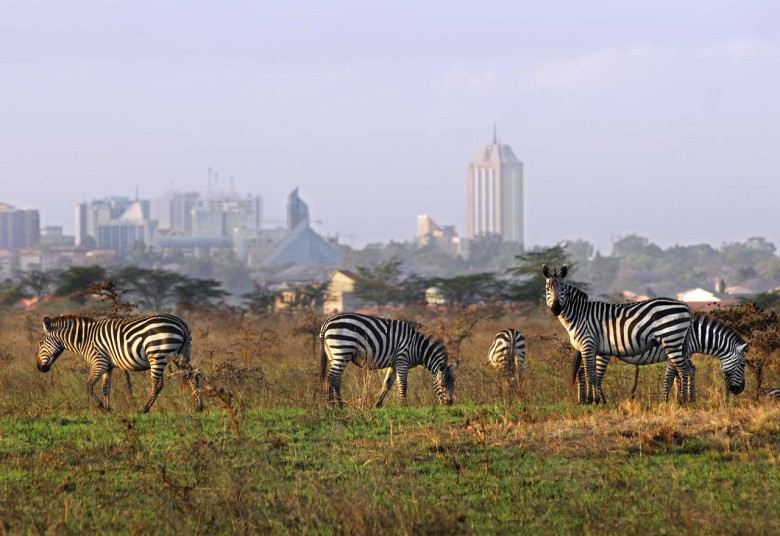 Drive through the Nairobi National Park, which has been lauded as one of the smallest yet wildlife-rich parks in the entire world. As much as you it may take some luck and patience to see any member of the big five, there are plenty of other wild animals in plain sights including some rare bird species and dumbfounding butterflies. You can also get to see the city skyline from a far. It is a sight to behold.
34. Kazuri Bead Factory and Pottery Centre
Photo Source:
If, at all, you are interested in local arts and crafts, then you want to take a tour of the Kazuri Bead Factory in Karen. Here you will learn just how some of the most stunning local jewelry pieces are made. You can even try your hand out at making some. See if creative juices flow within your veins. Visit: Kazuri Bead Factory and Pottery Centre
35. The Karen Blixen Museum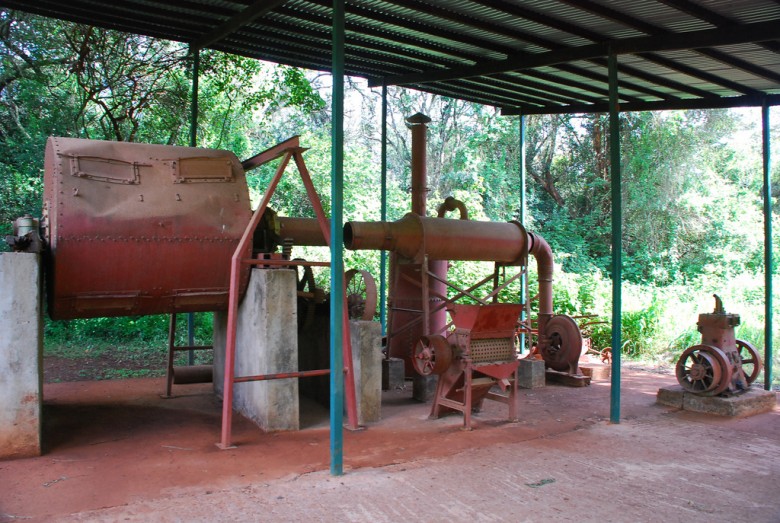 Those who have watched 'Out of Africa' know who Karen Blixen is and what she did for the community around Karen. The Karen Blixen Museum is basically her home that has now been turned into a museum. It makes for an interesting afternoon. Learn how colonial powers and Karen herself used to live. Learn all about her kind-hearted gestures that led to the whole area being named after her.
36. The Maasai Ostrich Farm
Have you ever wondered how fast an ostrich can run? Find out as you ride one at the Maasai Ostrich Farm in Kitengela. While at it, you will get a chance to taste one as well.
37. Go To The Top Of K.I.C.C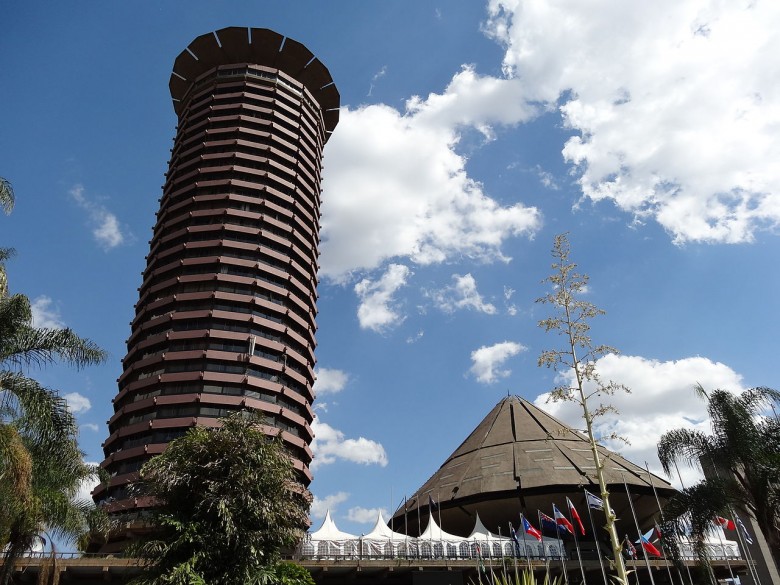 Taking your family to the helipad at the top of the K.I.C.C is something that they will NOT forget in a hurry. You get to see whole of Nairobi and most of its environs as the gushing wind beats down on your face. It is thrilling and can be scary at the same time.
38. Kiboko Bay Resort in Kisumu
Kiboko Bay Resort in Kisumu is one of the most beautiful places in Western Kenya. Here, you kids can pay around on the expansive grounds as you relax by the restaurant watching the sun set on Lake Victoria.
39. Lake Victoria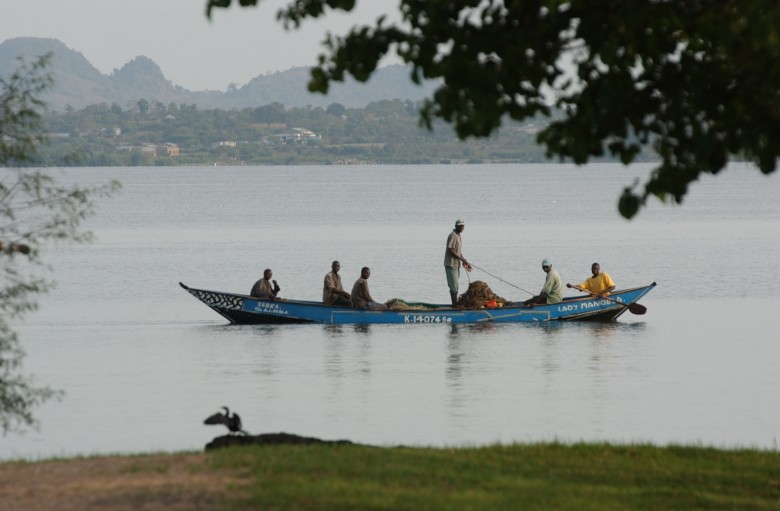 It might not be as expansive, or as blue as the Indian Ocean, but Lake Victoria is a marvel in its own right. You can take one of the many boat ride options offered by the locals. Whether you choose a canoe, a speed boat, a jet ski or the ferry; taking a boat ride on Lake Victoria will give you great and unforgettable family memories.
40. Hell's Gate National Park
As scary as the name may make it seem, Hell's Gate National Park is really quite charming and serene. It is barely two hours from Nairobi, a trip that will take you through the scenic Rift Valley, and there are a ton of things to do once you get there. Walk among Kenya's wildlife, have lunch by Lake Naivasha, enjoy the excursions and simply take in the serenity.
41. Paxtu Cottage
Photo Source: Robin France on Flickr
Paxtu Cottage in Nyeri was the home of the late 'Lord Barden-Powell', the founder of the scout's movement. This place now serves as scouting museum that is the pride of any boy-scout out there. Taking your kid here will serve as a wonderful experience and something for him to brag about back home.
42. Enchoro Wildlife Camp
Enchoro Wildlife Camp prides itself for catering to their clients' every need. All you have to do is call them, book a date, tell them what you need and you will have it. They can custom make a special fun day for you and the kids, if you so wish. The best part is that this camp is way out there in the scenic Maasai Mara. So you will get to do some sightseeing while you are at it.
43. Kakamega Forest National Reserve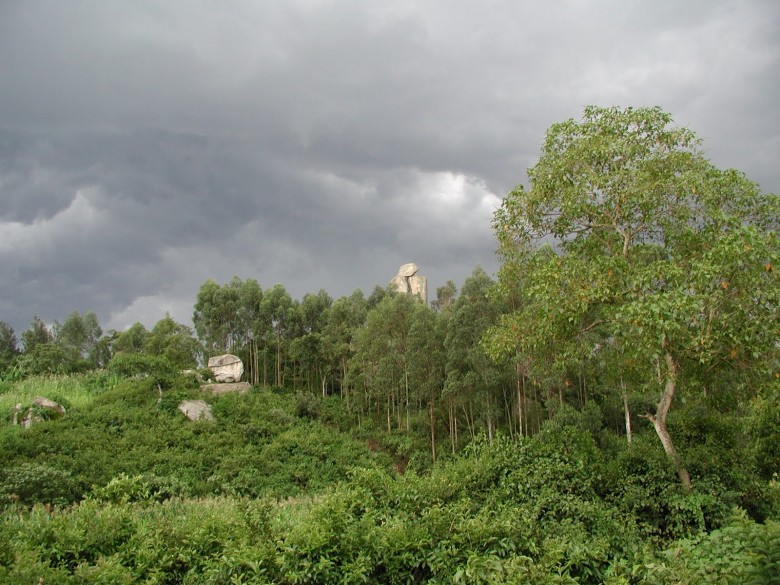 This is considered to be the last remaining piece of the 'Guineo-Congolian' ancient rainforest that is believed to have covered the entire continent at some point. The indigenous trees here are mesmerizing to say the least. You may not get to see large game, but the flora alone is good enough to give you a wonderful day's trip.
44. The Bomas Of Kenya
The Bomas of Kenya in Lang'ata is the best place to go to if you are looking to learn about the wide range of Kenyan tribes. As a country with a very diverse ethnicity, it pays to have a piece of each culture situated in one fun-filled location.
45. The Riuki Cultural Center
The Kikuyu are Kenya's largest ethnicity by number and influence. By visiting the Riuki Cultural Center in Githunguri, your family will get to see first hand what it is like to be Kikuyu. There are quite a few entertaining demonstrations of the Kikuyu culture, traditions and way of life.
46. Uhuru Park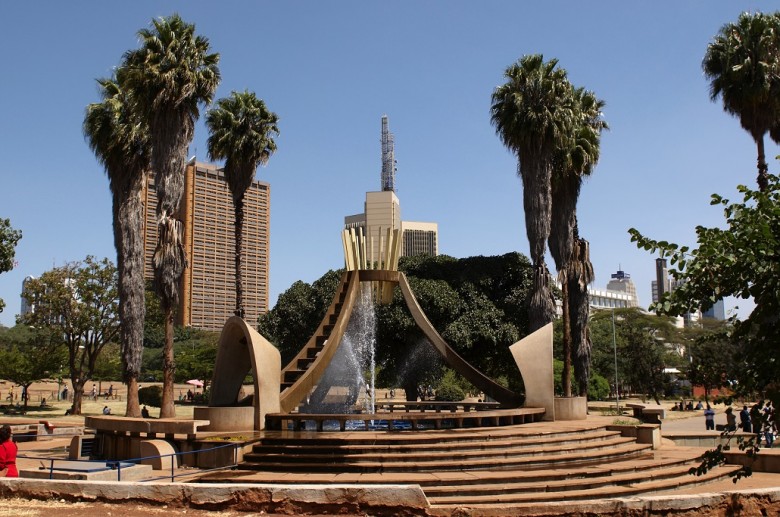 Uhuru Park is one of the busiest parks within the city limits. It is popular with Kenyans of all walks, but mostly, you will find the regular Joe spending a quiet afternoon on the lush grounds. Get your kids face painted, ride a camel or a horse, take a boat ride and get your pictures taken by any of the many, readily available photographers on the scene.
47. Paradise Lost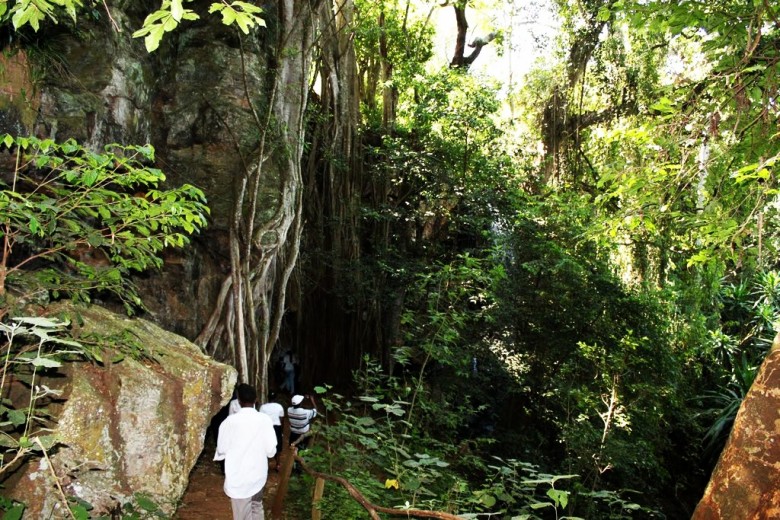 This is by far one of the most popular leisure and picnic grounds that Kenya has to offer. Just outside of the city limits, in Limuru, Paradise Lost will thrill and amaze you at how beautiful and serene the place is. Explore the caves, take a boat ride, see enchanting waterfalls, marvel at ancient trees and spot some of the rarest bird species in the country.
48. Lake Bogoria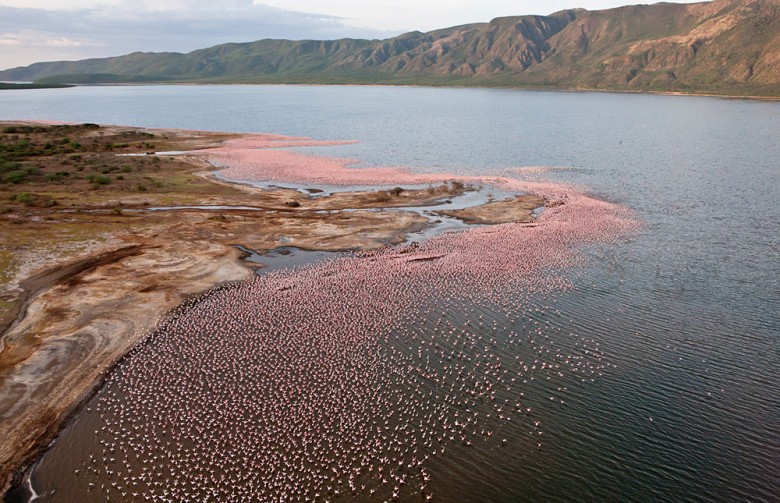 Down in the Great Rift Valley, there is a lake that has mesmerized her visitors for years now. Lake Bogoria in Marigat is both enchanting and full of mysterious stories, mostly made up by the locals, but they are entertaining. Get to see the hot springs that come close to boiling point, enjoy some traditionally made 'Nyama Choma' and explore the generally very scenic region.
49. ASK Show
The Agricultural Society of Kenya organizes shows in different parts of the country at different times. These shows are a wonderful and amazing opportunity to get a feel of just how industrious and productive Kenya as a country is.  But they are not always just about agriculture. There are many stands in the show that entertain children. The fan fair is incomplete without a kiddie-corner that has everything from merry-go-rounds to bumper-karts. You simply has to log into the ASK website to see when and where the next show is going to be. They usually run for about a week in each location.
50. Maasai Mara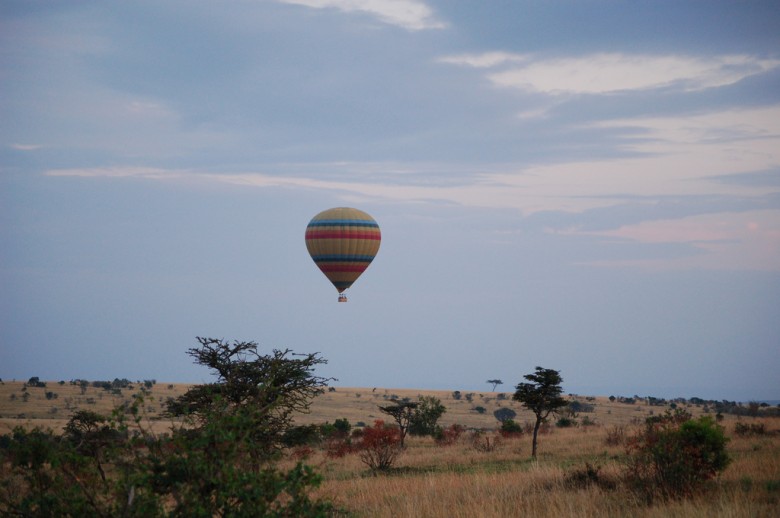 This is an obvious and popular choice for many visitors who come to Kenya, and indeed the locals as well. There is a great reason why this is one of the best options as far as a family fan-fare is concerned. In fact, there are 5 big reasons; The Big 5. Taking a game drive through the expansive Maasai Mara will give a chance to see Africa's Big Five up close. You haven't lived until a Rhino has chased down your Safari Vehicle.
There is always something for every family vacation in Kenya. Almost all of the above named options are better when indulged in with family. So go ahead, take your pick and enjoy all that Kenya has to offer today, your family unit will be the stronger for it!
Related articles across the web