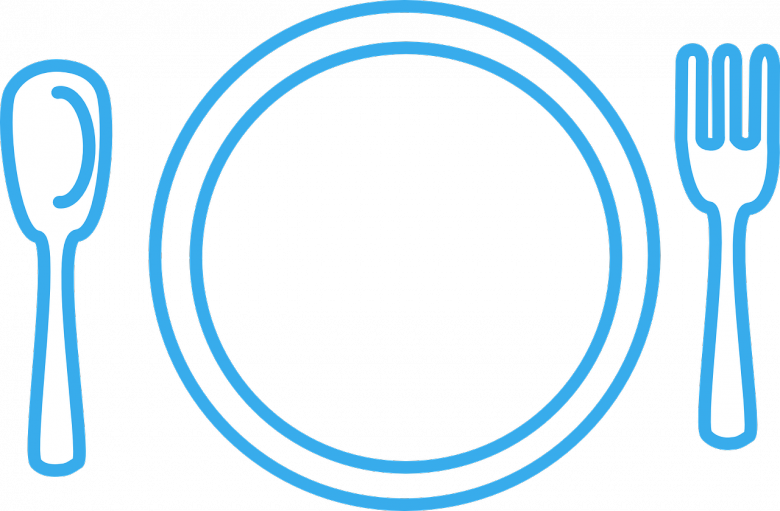 Whether you're lured by the romance of cosmopolitan city life or in search of ancient ruins, the world also offers platefuls of delicious food. Specialities from Kenya such as 'Nyama na irio' are hard to beat. However, these are the best 20 destinations for "Foodcation" dedicated to those who want to expand their taste buds too.
1.    Argentina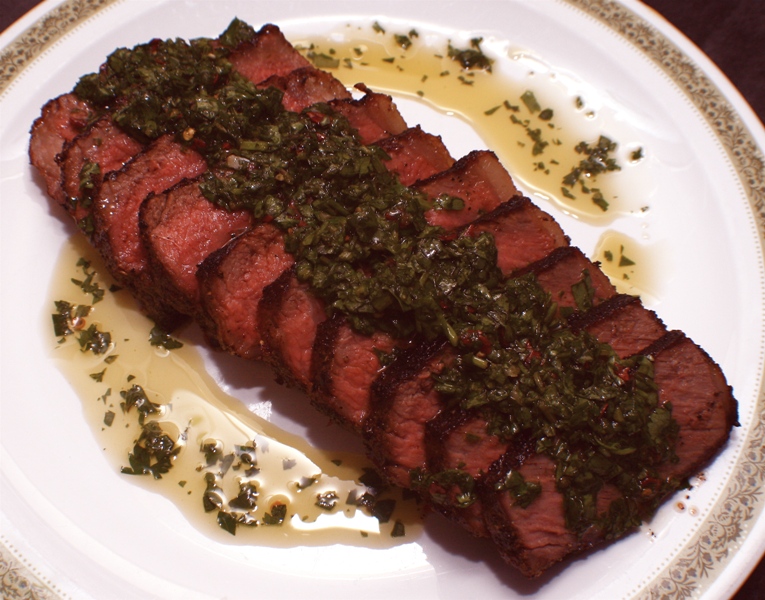 The lakes and mountains of Argentina is just one draw. It is the perfect opportunity to indulge in some serious feasting of the country's legendary steak. Often grilled (parrilla) in a wide variety of ways, all of them are worth sampling.
2.    Egypt

A visit to the ancient ruins of Egypt will build up anyone's appetite. Eat like the locals and try some 'koshari'. This is a vegetarian delight and made with a mixture of rice, lentils, garlic and chickpeas and held together by a spicy tomato sauce and adorned with fried onions.
3.    Germany

Germany's scenery is a fest for the eyes and its food for the palate. Well known for their wide variety of sausages known as 'Würste'. They vary from region to region with as an example Indian styled 'Currywurst' found in Berlin. Don't leave out Black Forest Cake, an iconic and rich dessert that compliments any meal.  .
4.    Greece

With over thousand of years of history and the ruins to prove it, Greece has many culinary delights too. From baklava to halva, hands down, the most popular dish is moussaka. This is made with layers of sautéed eggplants, ground beef, pureed tomatoes, garlic and onion, variations spices and topped with a layer of cheese.
5.    India
Although there is no official dish of India, curry is generally to be the main spice and is used in a variety of ways. A flatbread known as 'Aloo Parathas'  is served everywhere and is stuffed with vegetables such as spicy potatoes or spinach.
6.    Italy

Traditional Italian cuisine can be found in every nook and corner of the world. However, warm flavours of Italian cuisine made with fresh, wholesome ingredients can only be found in Italy with love. The heavy red sauces served over pastas' hail from the south, and the creamy wine based ones over veal from the north.
7.    Jamaica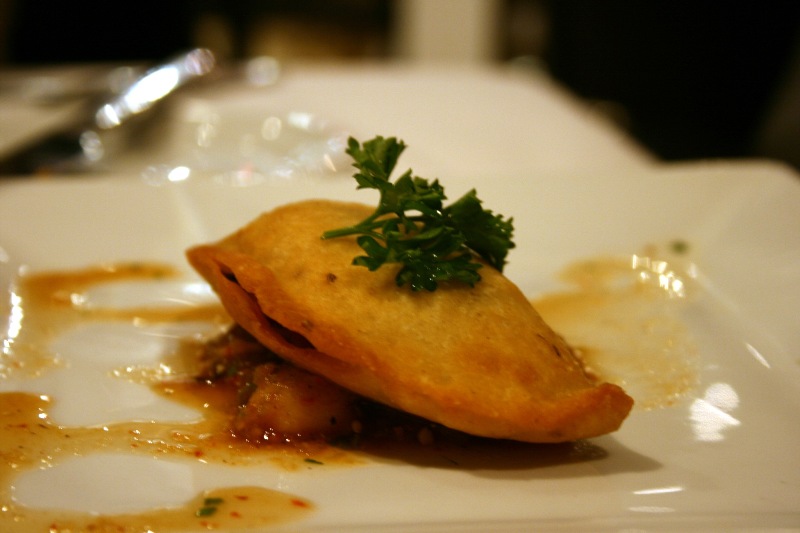 Captivating, energetic, and scenic are just some of the words that describe Jamaica. The residents have a deep-rooted adoration for spicy foods as found in Jamaican patties. These turnovers are filled with either chicken, lamb, vegetables, lobster, fish or cheeses. Eat them with Plantain Chips, which are fried banana and are dipped in sugar or honey.
8.    Japan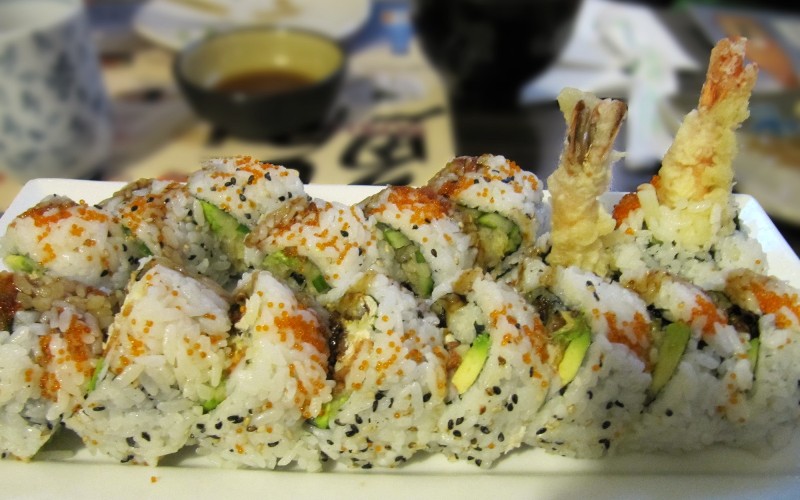 Japan has many art forms and eating there itself offers a unique experience. Try something new with tempura, which consists of prawns, fish or vegetables that are coated with egg and flour and then deep-fried in vegetable oil. Head to a 'real' sushi bar and pick and choose what you want.
9.    Louisiana

Host state to the biggest carnival, Mardi Gras, Louisiana has some of the best comfort food in America, including greens, cornbread, and fried chicken. Other specialties to indulge in are Cajun and Creole cooking. Jambalaya, a Creole dish, is an one-pot meal of rice meats or crayfish, vegetables and stock.
10.    Malawi

Malawi contains a massive diversity of beautiful landscapes and has no less than nine National Parks or Wildlife Reserves.  Malawi is practically famous for their love of the 'nsima' which is made from ground corn.  Nsima is also often served as a side dish itself with Chambo, the favoured fish of the citizens here.
11.    Mexico

Mayan and Aztec archaeological sites and Spanish Colonial buildings are stand-outs in Mexico. Their food is known world-wide, but it is more than just tacos. Experience an authentic meal made with Mexico's national sauce, Mole. It made from sautéed onions and garlic combined with exotic spices and chillies, simmered with dark bittersweet chocolate.
12.    Morocco

Morocco is striking nations when it comes to food and tourism. Local tidbits always include a side of couscous. There's one unique fare that can't be found anywhere else and that is 'pastilla au pigeou'. This is a pie that is cooked with poultry and is thickened with both egg sauce and pastry.
13.    Nigeria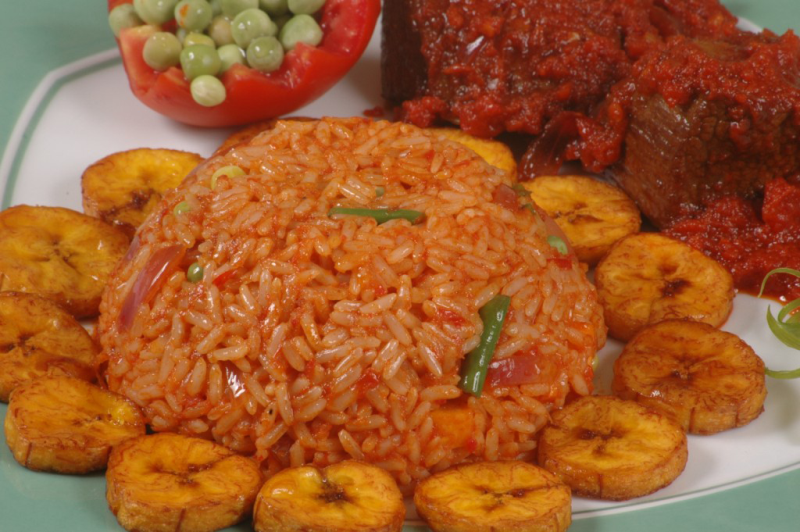 Waterfalls, National Parks and a vibrant cities makes Nigeria a holiday haven for many. The local delicacy is 'Jollof rice and egusi soup'. The Jollof portion is a rice dish filled with tomatoes, onions and peppers. The soup is made up of melon seeds, bitter leaves and pounded yam. Add some fried bananas and you have a fest.
14.    France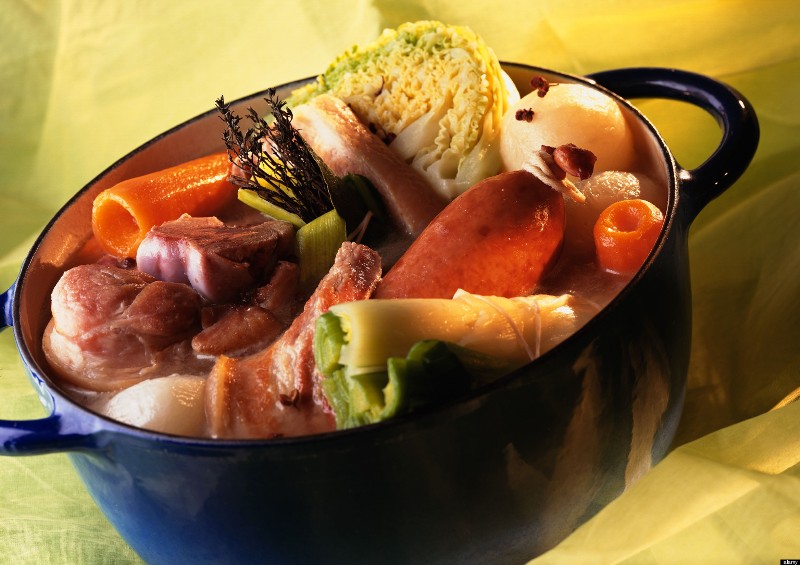 There are many foods that are associated with Paris such as crepes, soufflés, onion soup and orange duck. However, the national food is a stew known as 'pot-au-feu'. The stew is made up of stew meat, root vegetables and various exotic spices.  Pot-au-feu ingredients are often served separately from the soup broth.
15.    Singapore

The heritage behind Singapore is a mixture of all that is Far East. Hainanese Chicken Rice is exclusively their national dish, which has dark soy sauce, garlic and chilli in it. The sweet flavour compliments any prepared chicken. Chai Tow Kueh (fried carrot cake), is another authentic Singaporean culinary experience for desert.
16.    South Africa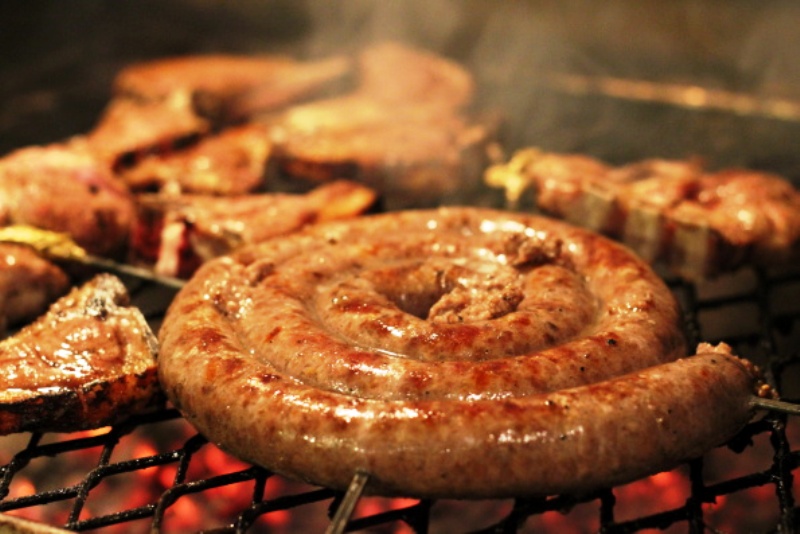 Nestled amongst a unique Cape floral kingdom, South Africa's specialty is known as 'Pap en vleis Shisa nyam'. It consists of a barbecued meat that is combined with a side of maize porridge, making a unique meal. It's popularity has extended, along with' boerewors' (South African sausage), to Eastern Africa as well.
17.    Spain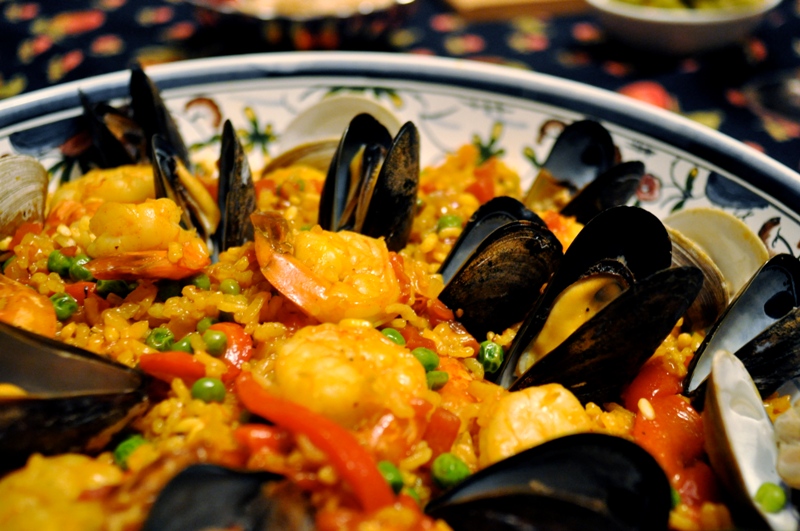 When you walk amongst any of the towns in Spain, you will find restaurants always serving paella. Rice and saffron are thrown in the flat paella pan and recipe ideas are put into action. Vegetables, chicken, rabbit or seafood is thrown into pan with broth to create a delightful meal.
18.    Texas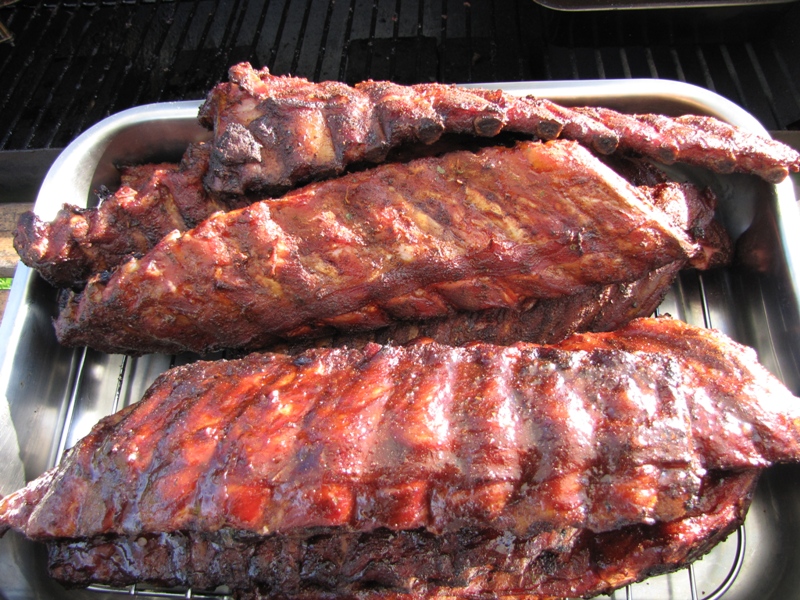 The 'lone-star state' is huge on everything, and their excellent barbecues stand out. Beef or pork ribs are cooked over wood is any Texan's favourite. Each region has their own recipe of barbecue smothered in sauces such as Hickory Smoked Ribs or beefsteaks.
19.    Thailand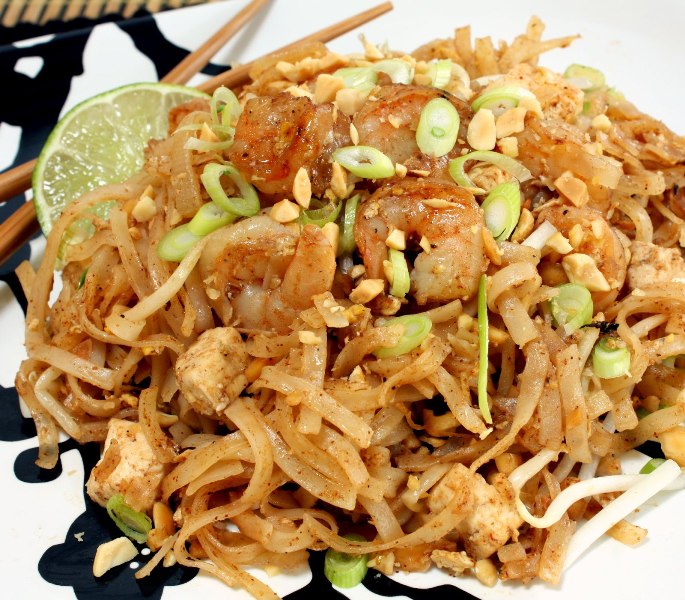 Thai style cooking is unique because of its unusual system of spices. There are five different types in every dish; sour, sweet, salty, bitter and spicy. Thai meals predominately consist with rice. For example 'Pad Thai', is a stir-fried rice and noodle dish with fish sauce, sugar, chilli powder, and crushed peanuts.
20.    Turkey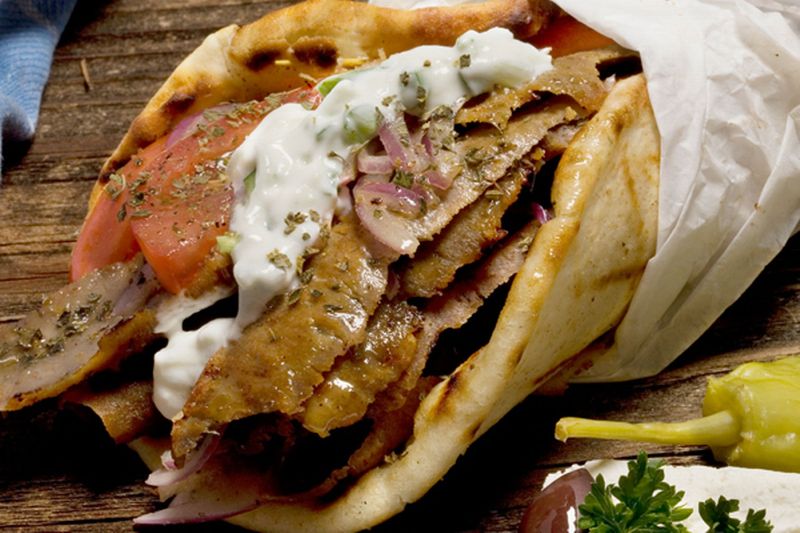 Turkey is packed with many different influences on everything.   Kebab reigns and is made with lamb or beef that is wrapped around a skewer and is slowly cooked over fire. Döner is also made from meats and are seasoned with suet and local herbs, cooked on a spit
Take off on an all-around holiday away that not only includes a new and exciting destination but trying different dishes right from the source.  Join a cooking class in any of the best 20 destinations for "Foodcation" and learn how to make these specialities and serve it to when back in Kenya. Which country's dish appeals to you? Tell us in the comment below: