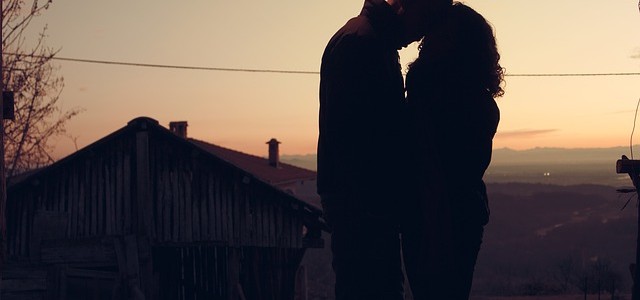 It's quite promising for you to meet an everlasting love in one of 20 best destinations to find love. The destinations are great for those who want to rekindle love with their partner too.
It might be time to expand the search outside of Kenya. It's all about being in the precise place at the perfect time.
1. Buenos Aires, Argentina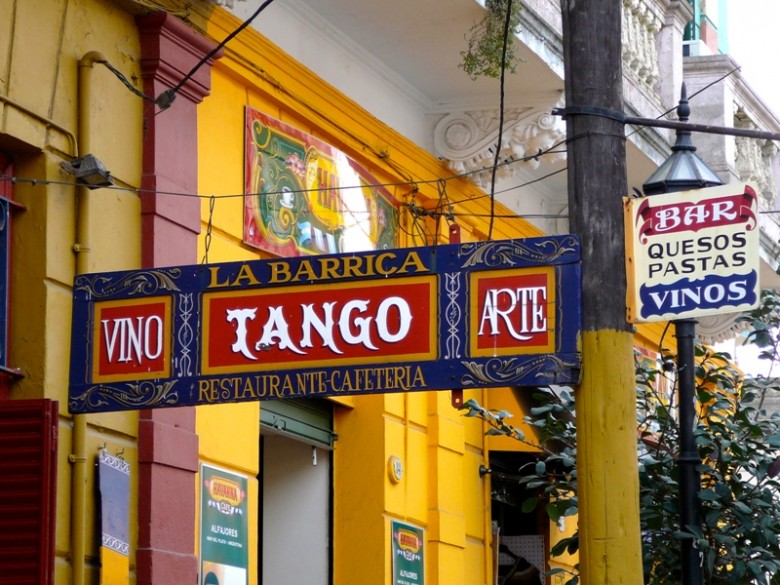 Anywhere in the dark cafes of Argentina are the shadows of couples dancing the tango in a graceful yet in a slightly erotic way. The best place to look for romance is on the dance floors of Buenos Aires. This capital of Argentina never shies away from celebrating love and any dance partner may turn to the love of a lifetime.
2. Cape Town, South Africa
Cape Town contains plenty of balance for singles both young and for those youthful at heart. The Sandstone Mountains and beaches provide the perfect romantic backdrop. It's the locals that make Cape Town one of the best cities to find love. Everyone loves to socialize and party and are always open to meeting others.
3. Havana, Cuba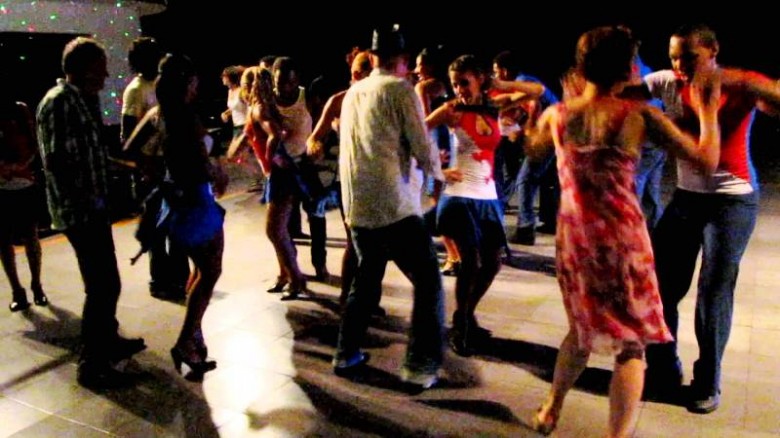 The exuberant Cubans love to 'cha, cha, cha', 'mambo' and 'salsa' the night away and that makes for the ideal opportunity for a romantic interlude. Tour during the day and discover the romance of Havana's revolutionary past with its century's old architecture, delicious cuisine and warm, tropical climate thrown in for good measure.
4. The Islands of the Caribbean
Retrace the fascinating colonial history of sugar cane plantations, fortresses, tropical rainforests and fine sand beaches. The Caribbean islands are rich in musical and cultural heritage. This conjures up romance no matter which island you choose as there are plenty of other unattached people from all over the world.
5. London, England
With the age-old rituals of civilised courtship ever changing, London just might be the place to meet that special someone. London has always been the place of hip and cool. This is where pubs and party tunes make the way to strike up a conversation with a stranger who may not be for long.
6. Melbourne, Australia

Gain a romantic interlude in an artsy style city such as Melbourne. Gardens to city rooftops, outdoor cinemas to great museums all come to life all across the city for singles. Once hooked up, a trip via a ferry across the bay helps put anyone in a loving mood whilst watching the city skyline fade away.
7. Mauritius
Mauritius is truly secluded yet presents a host of activities. This volcanic island offers a unique destination teaming up with a blend of cultures amongst a spectacular backdrop to a strong possibility to find love. Its lively capital of Port Louis is filled with jazz and other musical programs.
8. Rio De Janeiro, Brazil
Rio isn't just romantic; it's downright sexy. The best beach setting in Copacabana and Ipanema is teeming with other singles. Obtain that 'butterflies in your stomach feeling' with that special someone as you take the glass-walled Sugar Leaf cable car above the harbour to Rio's highest peak.
9. Tokyo, Japan
The single scene is bright and simply a wow factor after dusk in Tokyo. The best place to let loose and meet the other singles is in a karaoke spot. Join your new-found love for a trip on the amazing bullet train to check out palaces, temples, parks in the countryside.
10. Washington, D.C.
With a single population of 71.2%, you are certainly bound to find romance here. Washington D.C. professes plenty of clubs, cafes and restaurants and bookshops all geared towards singles. Stroll along the Potomac with your new found love and catch all the historical monuments, museums and landmarks.
---
For those who are all ready coupled up and seeking romance with their partner, try any on these destinations.
11. Bali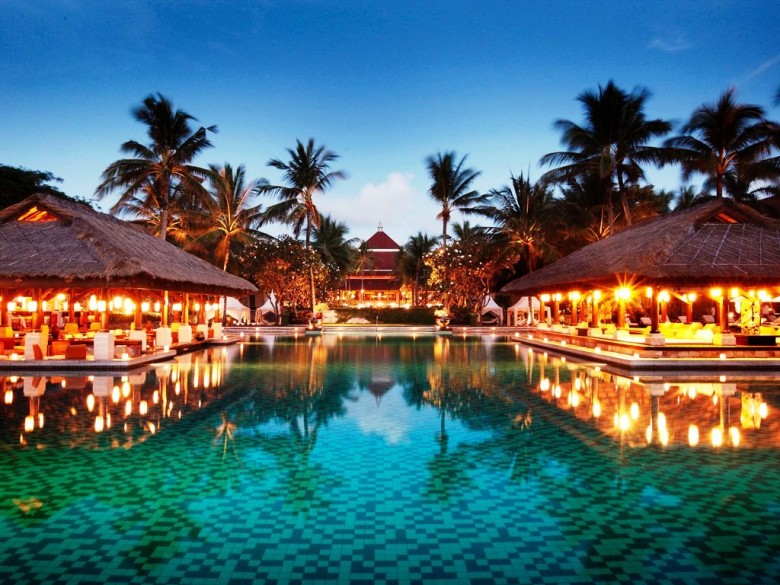 Bali is undeniably an endless summer of any lover's fantasy come-true. This island is a feast for the eyes for the two of you to share from its towering, cloud-topped volcanoes, thrilling green rice fields that terrace down to the ocean and crystal-clear waters.
12. Bermuda
The motto 'Bermuda is for lovers' is easily achieved for couples seeking to reconnect. Since the days of Mark Twain, Bermuda has attracted travellers seeking a luxurious retreat away from it all. You and your partner can stretch out lazily amongst the world-famous pink-sand beaches.
13. Marrakech, Morocco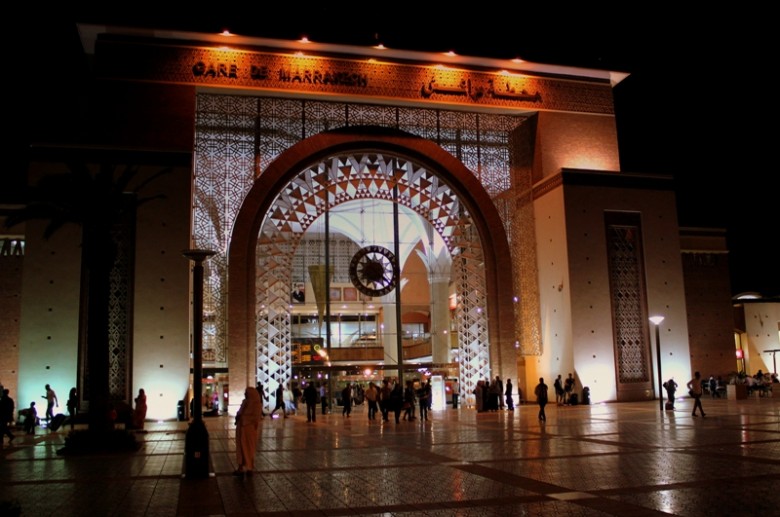 Marrakech has remained unchanged for centuries and offers a romantic mystique filled with the aroma of jasmine and spices. Take some time to find an oasis of calm away from the hustle and bustle of the city. Such away-from-it- all places are the Ourika Valley or into the snow-capped Atlas Mountains offers the variety.
14. The Seychelles
With its lush rainforest stretching down to dazzling pink-toned beaches and polished rocks jutting out from Indian Ocean, it's no surprise that such Seychelles is such an intoxicating destination. For any couple, holiday in the Seychelles will undoubtedly renew romance to a new level.
15. Ürgüp, Turkey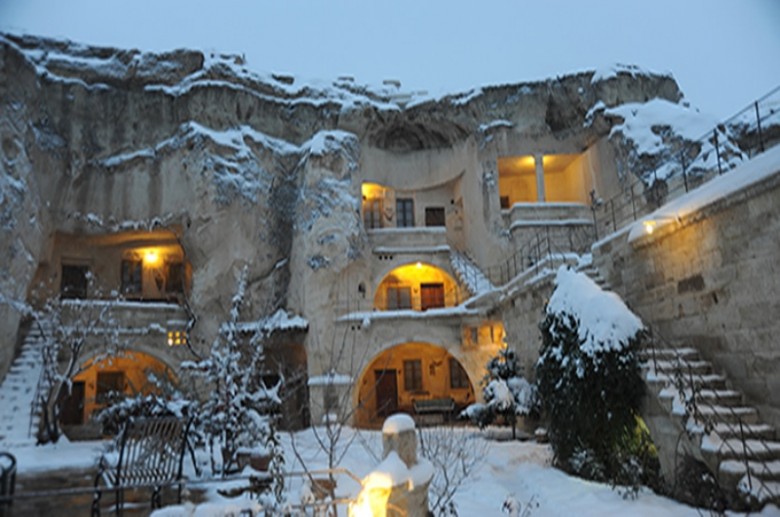 You can't fly to the moon but an unequalled replacement of a moonscape is found in Ürgüp.  Volcanoes erupted over the land to create the unique rock formations and fairy-like chimneys that characterised Cappadocia. Whether it's winter in the snow or under the Turkish sun, a stay at a rock cave resorts in Ürgüp reinvents love to new levels.
---
There are many destinations just made for love and it doesn't matter whether you are already a two or still looking. These places are just plain romance made for all.
16. Boracay, Philippines
Boracay is best known for its crystalline azure waters and pristine beaches. It does have a very lively nightlife too. Visiting couples and singles of all ages can join the locals to catch the impressive fire dancing show ("poi dancers") to heat up those feelings of love.
17. Las Vegas, USA
The neon lights, casinos and top-shelf entertainment in Las Vegas are always a hit for passion with glitz. Surprisingly some of the most romantic things to do are free; including music synchronizes music with a dramatic water and light show or viewing and flaming volcano with a fire and smoke effect.
18. Paris, France
The city of Paris has always been attached to love ('amour'). Feel the magic immediately by walking about this historic city. Sip champagne with a boat ride on the Seine. Paris may sizzle, but you and your love can seal your love for each other with a kiss on the top of the Eiffel Tower.
19. Phuket, Thailand
With serene palm-fringed beaches, Phuket lives up to all the clichés of an island paradise. Located in the warm waters of the Andaman Sea, it is Thailand's largest island. Its pristine and secluded beaches are its draw but think of the two of you riding an elephant on a trek.
20. The Winelands, South Africa
South Africa is abundant in spectacular landscapes, and one of its most celebrated views in the Cape is the Winelands. Lush vineyards and a backdrop of mountains are instant sets up for a loving scene. With many places to stay, nothing could be more romantic than sipping a glass of the finest local wine and watching the sunset.
If you are looking for love or you want to re-kindle your love life, you should visit one of these destinations to find love. You will be assured of having a fantastic holiday; besides, which of these destinations appeals to you?
Related articles across the web