Africa is a destination where special memories are made. The continent is vastly blessed with natural attractions and exciting activities. It has always been a great choice of vacation destination for many people around the world. There are some magical destinations in Africa that are just difficult to shake off; these destinations are considered to be Africa's best kept secrets. They are characterized by the stunning natural charms, exotic wildlife, Scenic beaches, fascinating mountains, dunes and National parks, pulsating culture and traditions, exciting entertainment and nightlife.
If you are planning to visit some magical destinations in Africa this year, here are 10 Africa's best kept secrets. These secret destinations ooze with history, quiet charm, unique cuisine, welcoming locals and imperial beauty. Guess what? You don't have to break a bank to visit these destinations.
1. Ubari, Libya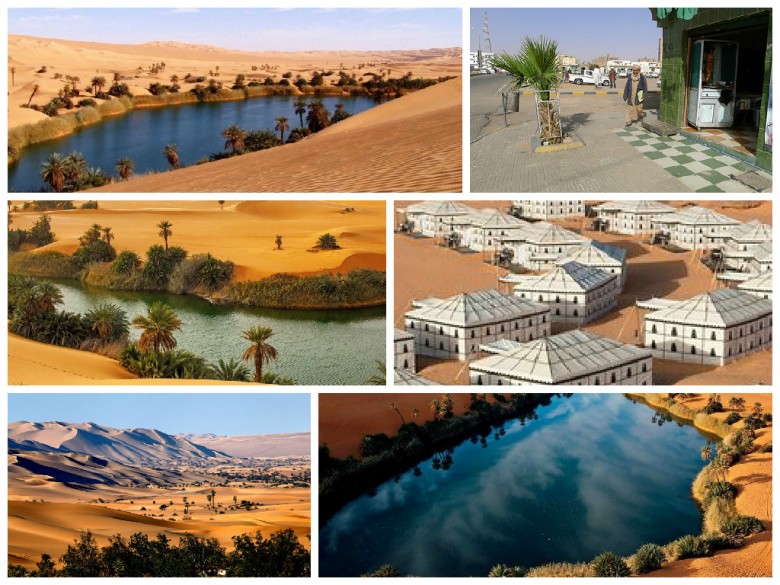 Ubari is undoubtedly undiscovered, but it is remarkably a choice destination for travellers who would like to go on desert safari. The small oasis town of Ubari is located in an immense Saharan landscape in Libya. With a surreal setting, the town is spread-eagled across the lakes and dunes; and its swanky water's edge features the Saharan palm trees, which make the destination look so beautiful and photogenic. Libya is home to utopian treasure in Africa and that is something you will never see anywhere else.
2. Lake Malawi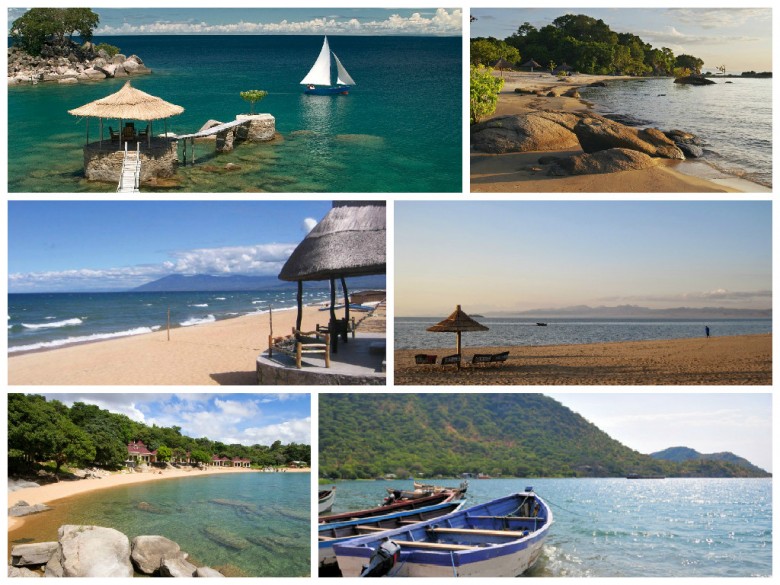 Lake Malawi is a popular lake located between Malawi, Mozambique and Tanzania; it is also one of the largest lakes in Africa. However, the lake is the crown jewel of Malawi's tourist attractions. It is a picturesque utopia with cosmic body of creek fringed by golden sand lakeshore. The lake is known for fishing activities; there are some fishing villages dispersed alongside the shore. Yellow Cichlid, freshwater fishes are found around the mooched and rocky areas of the lake. If you love sailing, snorkelling, kayaking, skiing and scuba diving, you should probably head to Lake Malawi for an unforgettable experience.


3. Naivasha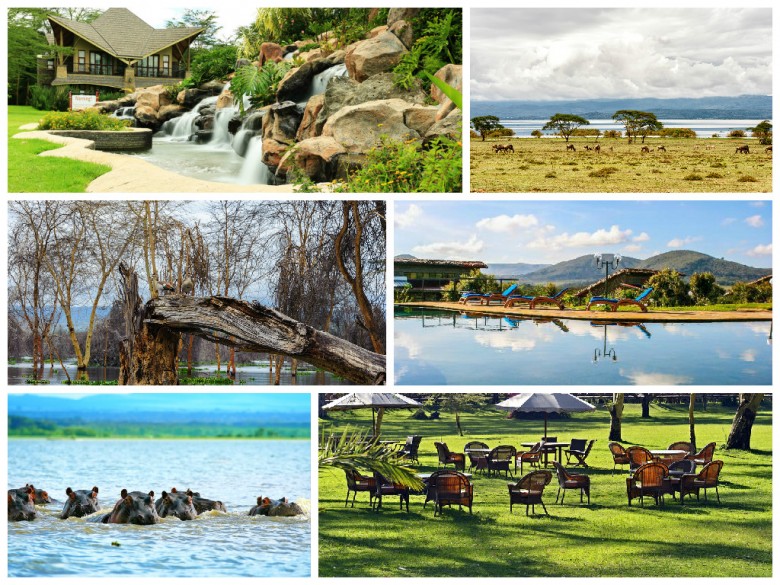 Even though Kenya is one of the most visited countries in Africa; it's still full of under-the radar gems like Naivasha. The small town remains one of Africa's best-kept secrets. The destination is breathtakingly beautiful, beset with amazing attractions and natural endowments that will fascinate anyone. Beautiful attractions like Lake Naivasha – the highest of the Rift Valley Lakes is a beautiful large freshwater lake and far-flung by thick papyrus; Hell's Gate National Park and Crater Lake Game Sanctuary. The town is also home to some of the best luxury camps, hotels and resorts in Kenya such as Enashipai Resort and Spa, Naivasha Kongoni Lodge, Kiboko Luxury Camp and many others. The town's low population extent has helped preserve the natural environment, thus making it an amazing vacation destination for leisure travellers.
4. Zanzibar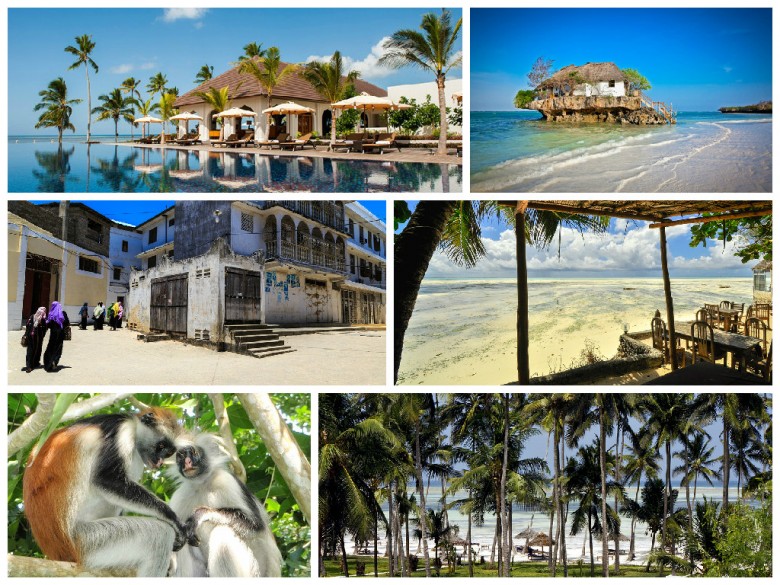 Zanzibar has stayed a secret for so long. Although, the city gets thousands of visitors in a year and these visitors are raving about its stunning scenery and beaches, picturesque town, unique foods, friendly people and amazing cultures. Located off the coast of Tanzania, Zanzibar is a breathtaking vacation destination in Africa. Zanzibar shares beautiful elements of places like Hawaii, Bahamas and Miami, but the fusion of different cultures makes it uniquely African. The archipelago is a unique natural gem and here are reasons why you should visit Zanzibar. The island group is full of soft sandy beaches, a handful of luxury hotels and restaurants, exciting activities and amazing attractions such as Jozani Forest, which is famous for its indigenous red colobus monkeys, Dhow Safaris, Spice tour, Stone Town and many others. Zanzibar is a stunning and unusual place in Africa.
5. Draa Valley, Morocco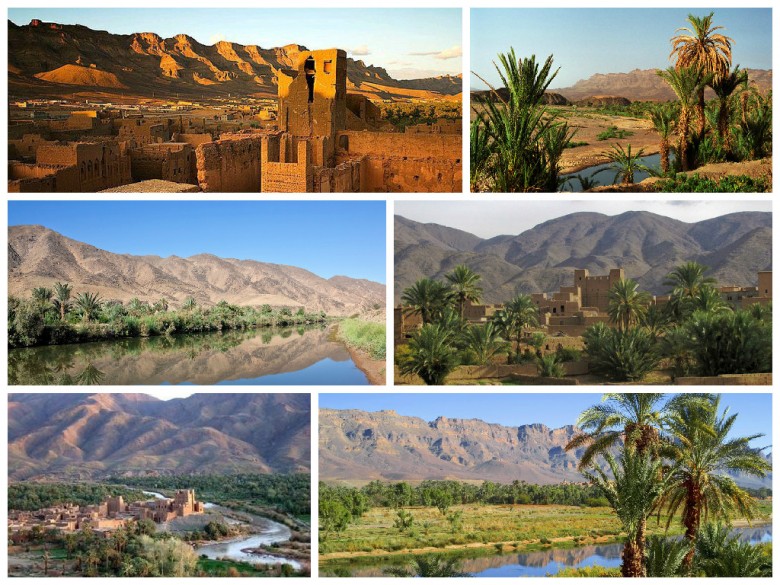 You have heard of Marrakech but you should see Draa Village, located between Zagora and Ouarzazate in Southern Morocco. The region offers remarkable views of the amethyst Atlas Mountains and, of course, the Qued Draa River, which is the longest river in Morocco. The destination is steeped in history; there is a necropolis from prehistoric times and petroglyph or engraved arts that was created from the ancient times. This region is blessed with breathtaking natural sights such as boundless vegetation and palm plantations, dunes scenery and beautiful oases.

6. La Digue Island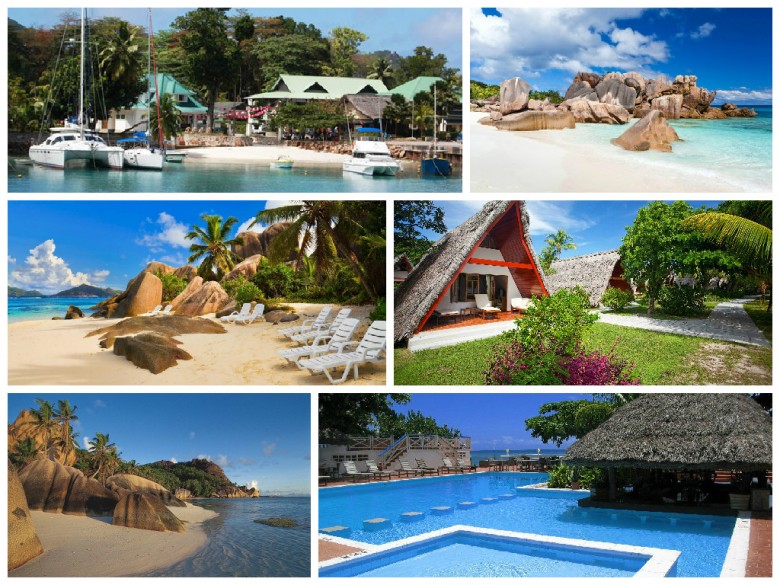 La Digue is famous for its astonishing landscape and exclusive rock formations. The sea water and the granite rock formation are remarkable and look almost surreal. La Digue is an island of Seychelles and it is surrounded by white sand beaches with a mountain at the centre of the island. The island has beautiful attractions such as Lunion Estate and Vanilla Plantation, The old La Digue Church, scenic beaches, Eagles Nest and Veuve. Most travellers and tourists visit La Digue to enjoy its tranquil setting and see the beaches, which are picture-perfect and breathtaking.

7. Sossusvlei Dunes, Namibia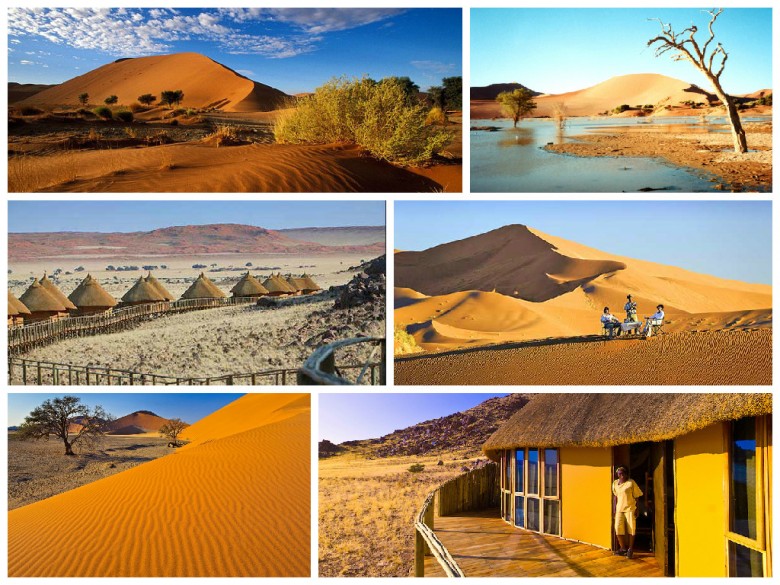 Sossusvlei Dunes is one of Africa's best kept secret located in Namib Desert in Namibia. The sand dunes are colossal red sand and have brilliant display of different colours, fading and shapes. If you like taking photographs, you will enjoy taking pictures here. The Namib Desert is home to some wild animals and primeval creatures such as oryx and springbok. Sossusvlei dunes are the highest in the world. There is a wide variety of accommodation – lodges and cabins around this destination.


8. Pyramids of Giza, Egypt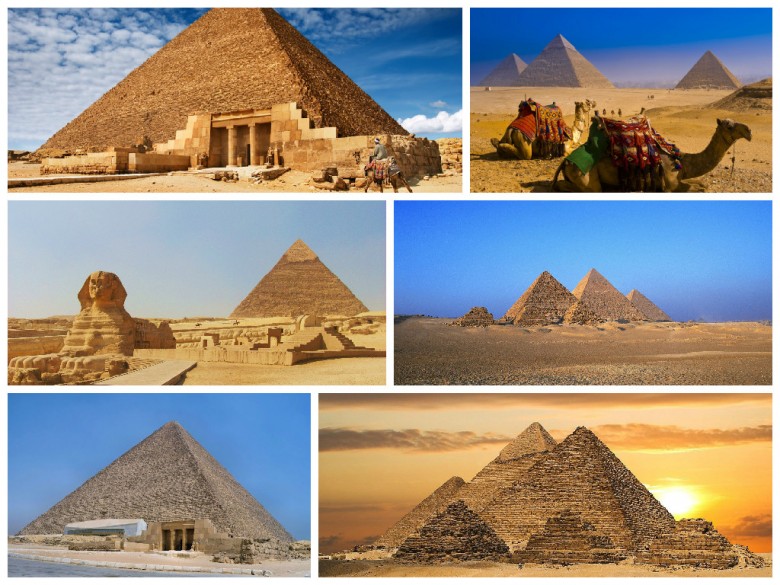 The Great Pyramids of the Giza is a wonderland and the oldest of the "seven wonders of the Ancient World". The Great Pyramids of Giza are alleged to have been built around 2560 B.C and it is located near Cairo in Egypt. The Pyramids are made up of 2, 300, 000 stone blocks, 756ft long on all sides and 450 m in height. The pyramids have been a tourist attraction for years, a place of mystery and interest for everyone.

9. Cape Town
Everyone knows the Mother City, don't we all? Cape Town may be the one of the most popular destinations in Africa; the city still has many places that are still under-the-radar. The city is steeped in history which is evident in its culture mix and architecture. From adventurous attractions and activities to unique cuisine, Cape Town has new things and places for everyone to discover always.

10. The Gambia
Renowned as "Africa's smiling coast", The Gambia is the smallest country in Africa. The country is one of the most popular destinations among British tourists and travellers. The nation has beautiful attractions and natural endowments such as scenic beaches, wildlife attractive beach resorts, tropical forests and bountiful valley which are located on the coast of West Africa. The country is steeped in history and culture. The most amazing place to visit is James Island, a well-known UNESCO World Heritage site, a historical place that indicates relations between Africa and some European countries.
Ever been to any of these destinations? Did we miss any under-the-radar destination that you have visited? Share your experiences and opinions with us in the comment below: