You can't buy happiness, but you can go to Hawaii and that's pretty much the same thing! – Hawaii T-shirt
We have grown so accustomed to it that most of us hardly ever remember that Mombasa is part island. We say 'part' because it's actually a coral outcrop and only part of Mombasa City – Old Town mostly – is located on the island that is connected to the Kenyan mainland by a causeway…but that's a story for another day! Yes, Mombasa is definitely one of the top 5 island destinations in Kenya.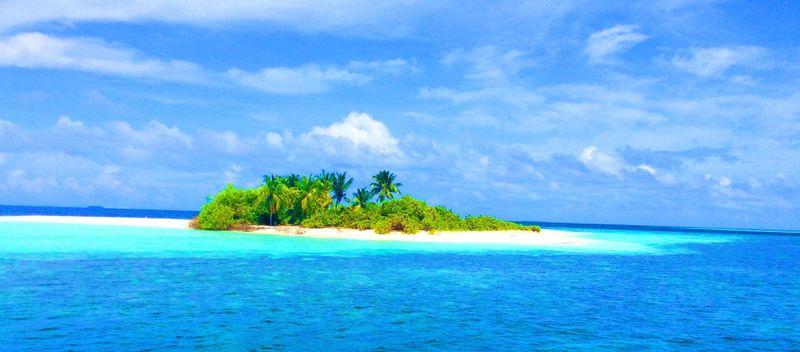 But if you are the kind of person who simply refuses to recognize any patch of land as an island unless it is surrounded by water, and you have to fly in or sail to it, then you might want to read on.
The Kenyan coast is riddled by many of these tiny islands and headlands; granted, considering that's where the Indian Ocean and all that sea water is located. But what might come as a surprise to quite a number of you is that there are many other islands that can be found inland.
Almost every one of these inland islands is just as beautiful, if not more, than the ones found at the coast. From Naivasha to Kisumu and all the way up to the North, these are the top 5 island destinations in Kenya.
Funzi and Mombasa Islands
Yes! We had to start with the islands at the coast. They are just way to enchanting to be anywhere else on this list. The easiest one to get to is Mombasa, you can either drive down, fly down or take the train down. Whichever way, as soon as you land in Mombasa, you will immediately learn what it means to live in the tropics. It is HOT. The beauty of it is that it is the kind of heat that is punctuated by bursts of cool and refreshing ocean breeze every few minutes or so.

Funzi Island is an interesting one. About 70KM South of Mombasa and 2KM into the Indian Ocean, the island is mostly a mangrove forest that is shredded by numerous creeks and small inlets. Which makes it perfect for creek fishing and sandbank surfing as well as ocean-bound excursions.
Lamu Island
Lamu, on the other hand, has a lot going on. Not only is it a UNESCO World Heritage site; which by its very virtue makes it an extremely treasured location, but it is also part of the Lamu Archipelago…meaning that it's 'noisy neighbours' are a bunch of other islands worth exploring as well. The Archipelago consists of:
Pate Island
Manda Island
Lamu Island
Kiwayu Island
Manda Toto Island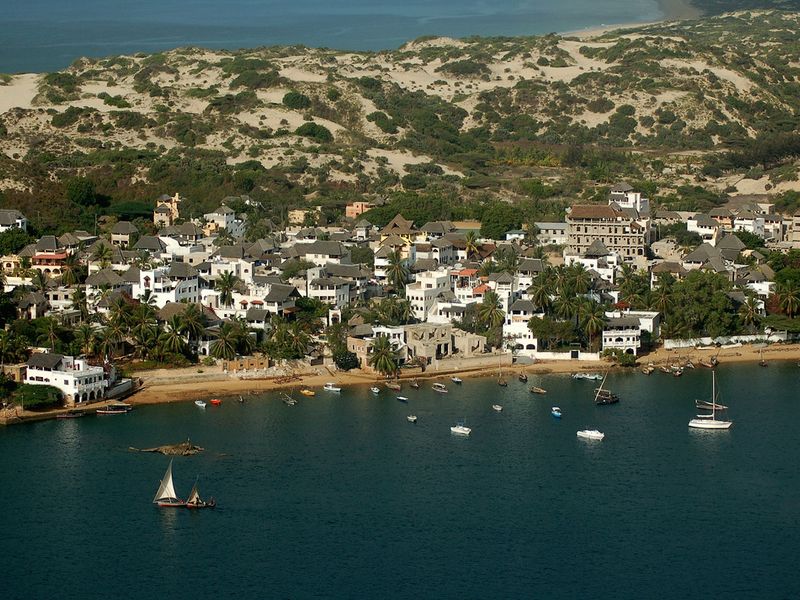 From spending the day walking around and sunbathing on deserted beaches at Shela Village to sailing in a traditional Dhow and visiting ruined cities such as Takwa, there is so much more to Lamu than just sand and sea.
Chale Island
Although Chale Island is technically a headland and not an island, as soon as you land there we assure you that this fact will be nothing more than a distinction without a difference. When people talk about picture perfect islands with white sandy beaches and charmingly simple, yet luxuriously decorated resorts, they are talking about this kind of place.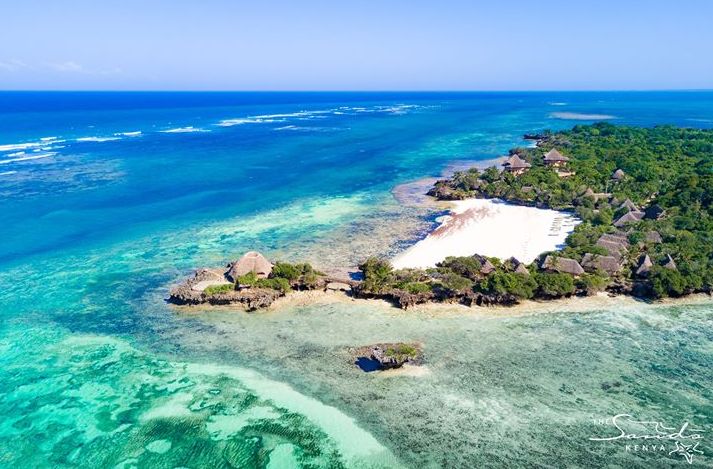 'The Sands at Chale Island' is the only resort on this 'headland' which makes gives Chale the prestigious distinction of being the only individual resort island in the country. This means that you will be landing at a facility that has had years of nothing else but specialisation in how to make you indulge in the island way of life. Exciting activities offered here include:
Coral reef diving (which is something you want to do! Just trust us on this!)
Glass bottom boat rides.
Beach and boat snorkelling.
Game fishing.
Catamaran sailing.
Kayaking.
And of course, you get the full island resort treatment of relaxing spa days, sunbathing, beach surfing and shopping.
Rusinga Island
From the East, we head out towards the West and into Lake Victoria, the world's largest tropical lake! With a surface area of about 68,800 square kilometres (26,600 sq mi) and about 2,750 cubic kilometres of water, the lake is riddled with islands both big and small. On the Kenyan side, Rusinga Island has to be the most captivating of them all. About 5KM wide and 16KM long, the island is not as big as you would think, but it is drowning in beauty. The most notable residents here are the birds. From spectacular species such as window birds, pelicans, eagles, grey heron and cattle egrets, Rusinga Island is both serene and busy at the same time.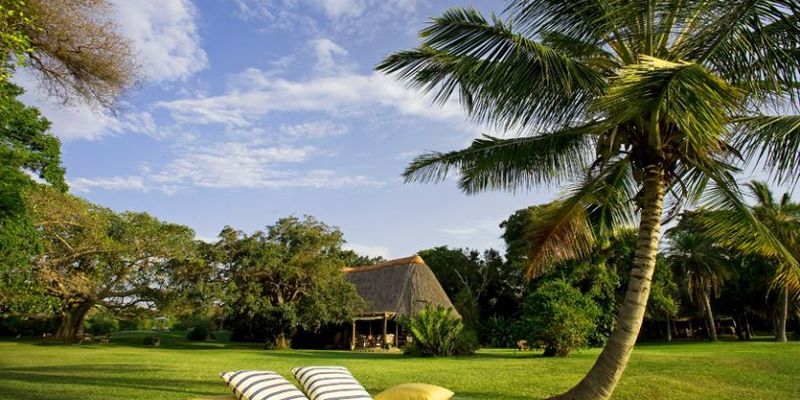 Other islands in Lake Victoria include beautiful and delightful options such as:
Mfangano Island, best known for 2,000-year-old rock arts.
Ndere Island, best known as Ndere Island National Park; teaming with impala, crocodiles, hippos, baboons and a flurry of birds.
Takawiri Island, where there is a gorgeous resort that can be booked from the mainland.
Mbita Island which provides you with the perfect vantage point into several other Lake Victoria Islands.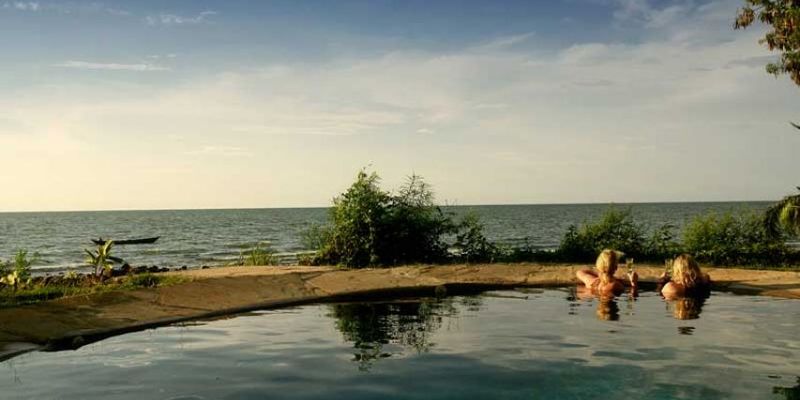 Taking a flight down to Kisumu is one of the fastest ways to get there and after that, you would have to take an enjoyable boat ride towards any one of these islands.
The Islands of Lake Turkana
Yet another UNESCO World Heritage Site, Lake Turkana is by far one of the most alluring places in the country. Very much surrounded by desert and harsh badlands, the shores of Lake Turkana present visitors with vastly secluded and uninhabited sandy beaches. The islands found on the Jade Sea have protected breeding grounds for Nile Crocodiles and hippos. Lake Turkana has:
North Island
Central Island
South Island
The North Island is the crater of an extinct volcano, while Central Island is an assortment of many craters with large pools of water that are home to flamingoes, Nile Crocodile and tilapia. Finally, South Island is a National Park that is home to Nile Crocodiles, snakes and hippos.
The easiest way to get to Lake Turkana is to take a flight to any one of the two airstrips in Sibiloi National Park and then a boat ride out to the beautiful islands. Considering the fact that these islands are riddled with Nile Crocodiles and hippos, maybe swimming in the warm waters of Lake Turkana is best left to those with asylum-worthy thrill issues?!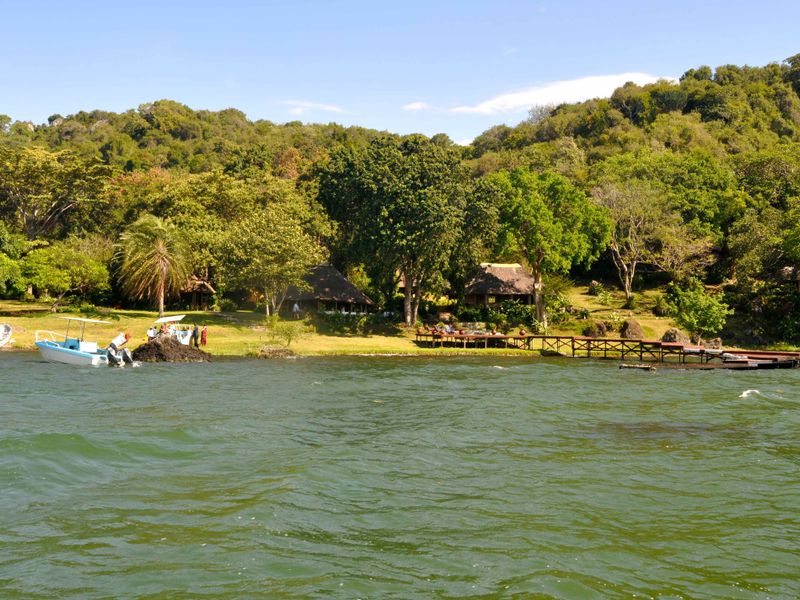 Apart from all these, there is also an island in Lake Naivasha called 'Crescent Island' which is home to a vibrant Game Sanctuary that has an impossible collection of bird species, Waterbucks, Zebras, Gazelle, Wildebeest and Giraffe.
Many of these islands are easy to reach and are an exciting boat ride away. If, for some reason, the sea keeps calling you, take heed and head out to any one of these top 5 island destinations in Kenya. We promise you will love them!
Image Credit: