The idea that travelling to gorgeous tropical locations for a holiday or vacation is a preserve of the rich and maybe even famous has long since been shattered. Today, there are all sorts of tips and tricks to see the world even when on a tight budget. The only problem is that most people still hold the notion that travel should be luxurious, especially if you are going to the beach.
Truth be told, planning a trip to a world-famous coastal destination like Santorini, Greece can be a little intimidating. Just a quick look through Airbnb and you will find absolutely stunning listings like "Unique Architecture Cave House" going for $320 a night…
or the "Sunset Cave House in Oia" that goes for about $359.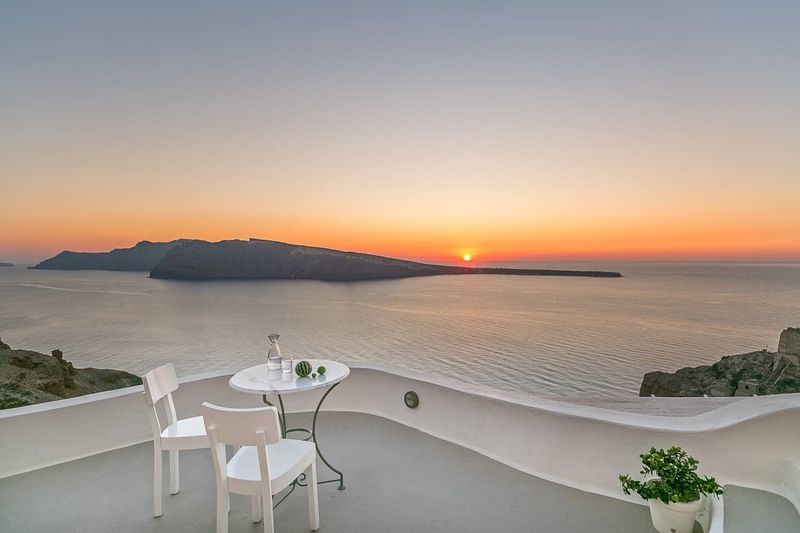 Granted, these houses are just…unbelievably superb and if you have the money you should absolutely go for it. Just one look at the images and you will fall in love. In fact, these are the kind of places that you should plan to visit and stay in at least once in your life. Bucket lists item of sorts.
However, if you don't have $300 for a night's stay and would like to find something cheaper, all you have to do is go through the myriad of listings on the very same page. You will find places like "3 daughters (in the centre of Santorini)" that goes for a little over $60 a night or "Agia Irini Villas" that go for about $88 a night. These are all beautiful places in the very same Santorini.
Affordable tropical destinations around the world
The contrast above goes to show that even the most perceivably expensive and luxurious tropical destinations have a different side that can be extremely affordable depending on how you plan your trip.
Here are six extremely affordable tropical destinations you could visit without going bankrupt.
1. Malindi, Kenya
Malindi is by far one of the most stunning tropical locations in Kenya. What makes it even better is that it's not as busy as Mombasa, has a slew of private as well as borderline deserted public beaches with gorgeous white sand lovingly caressed by the turquoise blue waters of the Indian Ocean.
Not only does Malindi have a host of attractions such as the Kisite-Mpunguti Marine Park and the historic "Ruins of Gedi", it also has an amazing social scene with world-renowned restaurants such as Crab Shack and Osteria Restaurant all calling it home.
The people are laid back, the food is unbelievable and the seafood is even better. Depending on the kind of lifestyle you want to live, you can actually live comfortably with less than $20 a day.
Approximate daily budget: $20 – $30
2. Gili Islands, Indonesia
The thing about Indonesia is that, like most popular tourist destinations, it can be extremely affordable or unbelievably expensive depending on one key variable: mode of transportation.
With well over 17,000 different islands, Indonesia is undoubtedly the kind of place where you can live that mythical and magical island life of which we all dream. You will be tempted to try and see all these islands and should you give in to that temptation, you will find that your life there will quickly become very expensive thanks to the cost of transportation.
Your best bet is to stay in one place like the Gili Islands, a microcosm of what the entire nation has to offer. Food is cheap and delectably exotic, transportation costs are borderline negligible and accommodation can go as low as $5 a night if you find the right host.
Approximate daily budget: $30
3. Perhentian Islands, Malaysia
The eccentric nightlife in Kuala Lumpur, the lush jungles of Borneo and the rolling Cameron Highlands – these are all reasons to visit Malaysia. Assuming, of course, that you are not just into hanging out at the beach and scuba diving in the ocean.
From the outside looking in, you would probably erroneously assume that Malaysia would be an expensive place to visit being that it's one of the most economically advanced nations in Asia.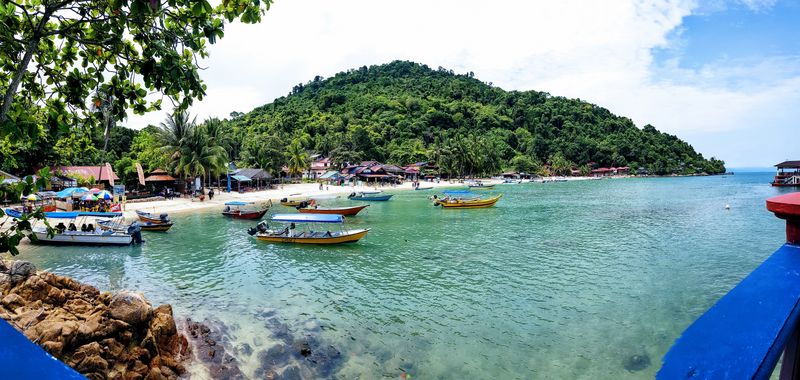 True, there are some luxuries such as alcohol which are heavily taxed and therefore rather expensive in Malaysia. However, if you don't plan on doing a lot of drinking, then you will have a wonderful time exploring places like the Perhentian Islands for a little less than $40 every day.
From the boat rides, the scuba diving lessons (and even certification) to the food and accommodation, Malaysia is as affordable as it is stunning.
Approximate daily budget: $35
4. Tulum, Mexico
Mexico is a huge country and even though most people know Cancun and places like Mexico City, there is so much more of the country that is ripe for exploration.
The thing about Mexico is that, like Indonesia, intercity or inter-location travel can be very expensive – mostly because Mexico is so big. Your best bet is to stay in one locale. Like Tulum.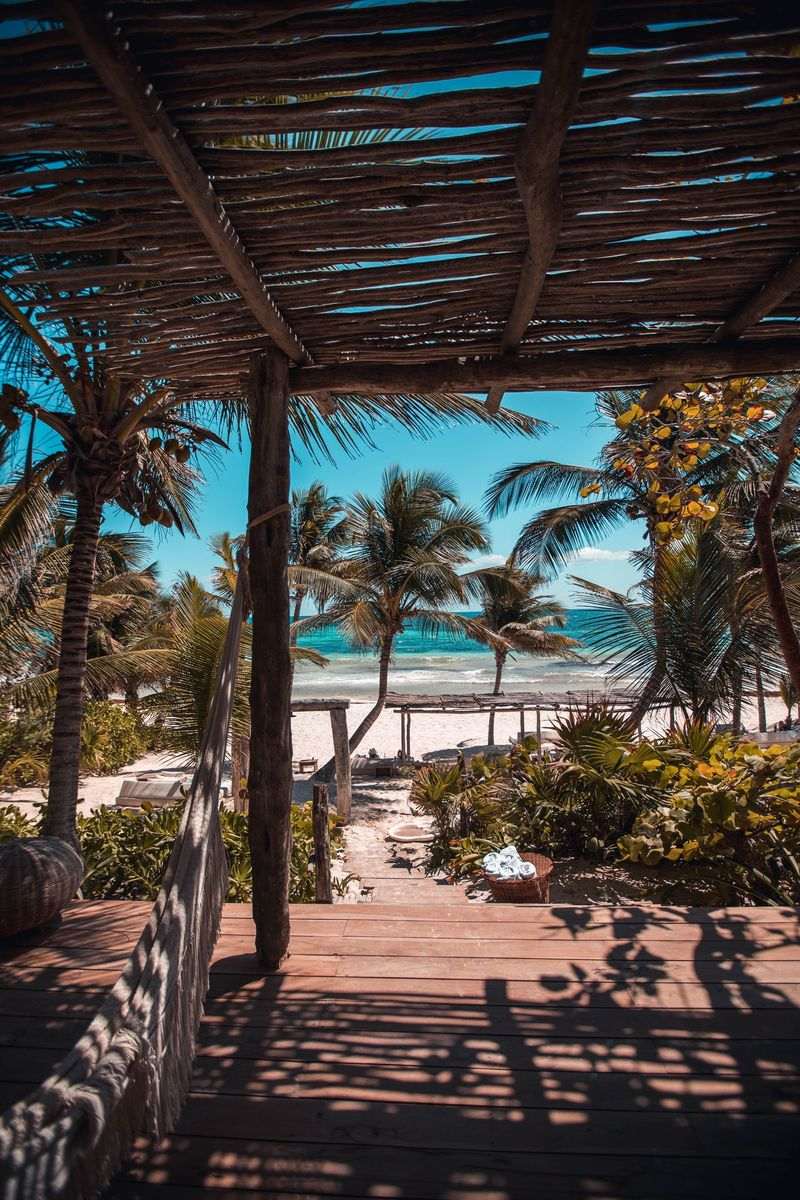 A perfect beachfront little town with some of the most stunning resorts, private homes and absolutely gorgeous people. Tulum is an extremely laid back location and the perfect spot for backpackers who just want to "chill".
With a little under $30 a day, you can have some of the best street food (tacos) you have ever tested, visit the most breath-taking cenotes and freely smile your days away at the gorgeously white sandy beaches around.
Approximate daily budget: $35 – $40
5. Zanzibar, Tanzania
Fondly referred to as the "Spice Island", Zanzibar is simply out-of-this-world stunning. It's quite affordable too. To give you a sense of how affordable it is – beachfront properties tend to sell for about $20,000 – $30,000. These are properties in prime locations; right on the ocean. Now imagine how affordable typical life can be here.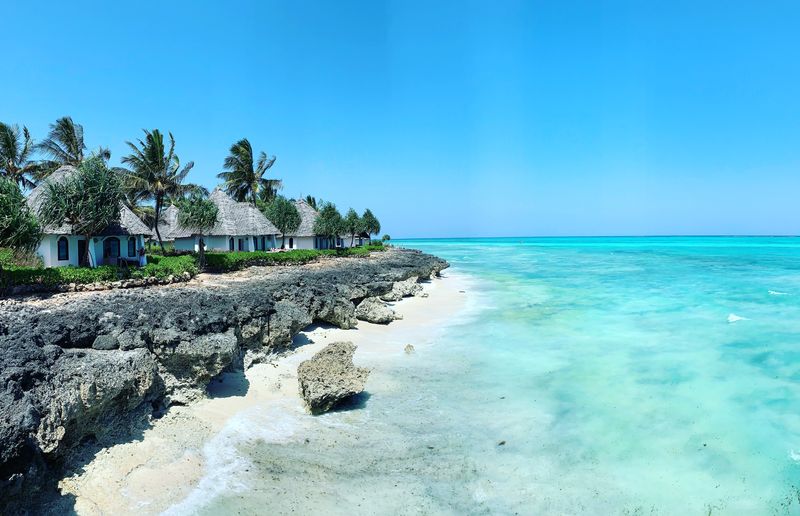 With just $20, you can live like a King or Queen. The local kiosks or restaurants serve the best Swahili traditional meals for less than $3 and there are Airbnb options that go for less than $20 a night.
Approximate daily budget: $40
Negril, Jamaica; Phu Quoc Island, Vietnam and Placencia, Belize are all example of beautiful tropical destinations that you can visit without needing to be a millionaire. The airfares are extremely affordable and the local stays are even more so with proper planning. It's important to note that travelling during off-peak seasons will give you the best deal as far as saving money is concerned.