Celebrities have different tastes for romantic escapades. To celebrate their honeymoon, some choose peace and tranquillity, some prefer island hopping in a tropical country, and adventurous ones prefer an African safari. Their destinations can be the inspiration for your future vacations. We have made an A-list honeymoon destination list of some of the stunning locations of the world.
Let's take a look at some of the most popular honeymoon destinations of celebrity couples:
Idris Elba and Sabrina Dhowre – Serengeti National Park, Tanzania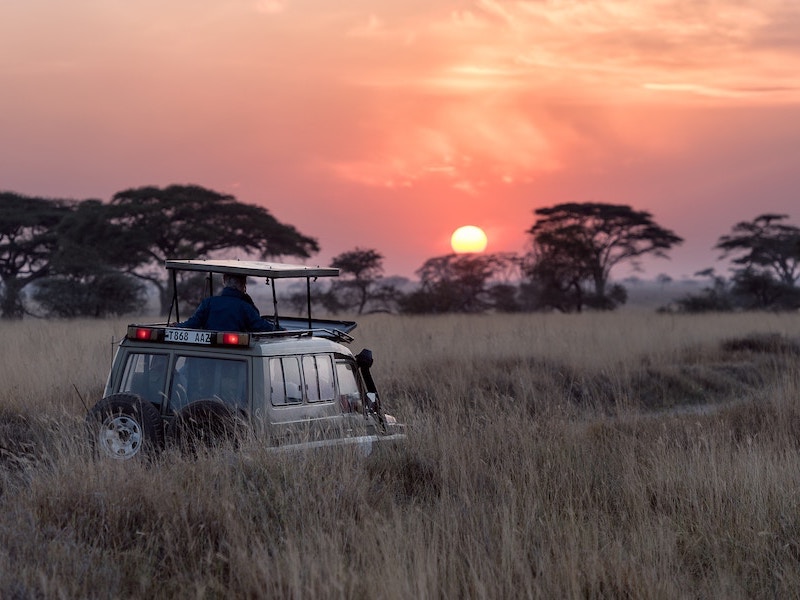 After their romantic marriage in Morocco, Hollywood actor Idris Elba and his beautiful wife Sabrina Dhowre spent their honeymoon in the heart of the African plains. They chose an eco-friendly safari in the stunning Serengeti National Park, at the award-winning Singita Grumeti Lodges. Singita is famous for its conservation initiatives and Sabrina thanked the staff in one of her posts for the work they do in preserving the ecosystem.
The Elbas stayed in the two of the lodges: Sasakwa and Faru Faru. Both lodges are breath-taking examples of European style and East African influences. They enjoyed nature by attending a guided safari by the experienced Singita team. To relax and refresh, couples can enjoy the luxury and take a dip in the private pool, visit a spa or simply observe the incredible wildlife by sitting on the verandah.
Grumeti is home to countless African wildlife and it is no secret. Justin Timberlake and Jessica Biel also stayed here in 2012. They enjoyed the private reserve with a collection of 200 different varieties of wine, wildlife and hot-air-ballooning.
Priyanka Chopra and Nick Jonas- The Caribbean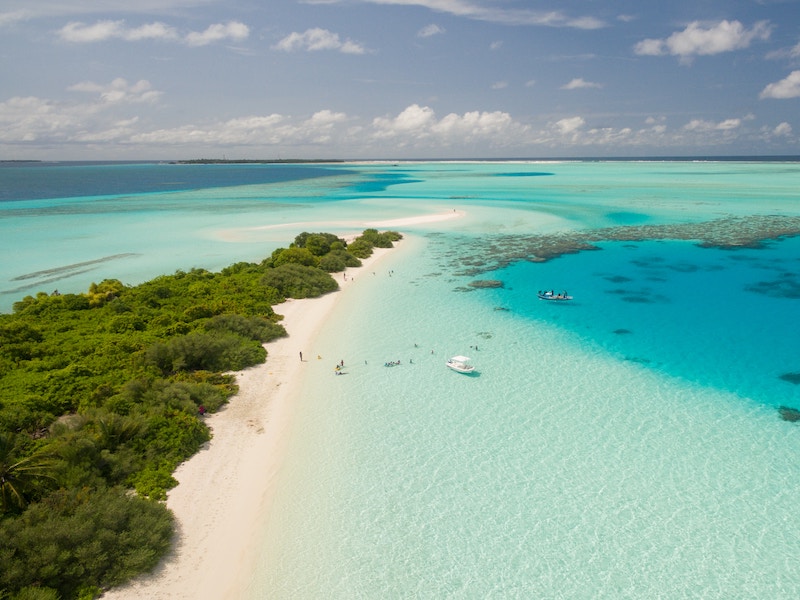 After their extravagant wedding in Delhi in December, the newlyweds Priyanka and Nick took a mini-moon in Oman before hitting to the Caribbean to enjoy their full-fledged honeymoon. They enjoyed their time at the sandy white beach and Nick Jonas shared his stunning wife's pictures on a rope swing between two palm trees.
They aren't the only privacy-seeking celebrities who enjoyed 16-mile-long islands with secret coves, crystal clear waters, beautiful beaches and exclusive resorts of the Caribbean. The star of The Pirates of the Caribbean, Orlando Bloom and Australian model Miranda Kerr chose Antiguilla for their honeymoon in 2010. They spent their time visiting charming art galleries housed in West Indian cottages and enjoying the delicious cuisine of the island.
Saint Martin in the northeast Caribbean is another famous honeymoon spot for celebrities. This half-Dutch, half-French Island was Demi Moore and Ashton Kutcher's, as well as Friends actress Courteney Cox and David Arquette's choice for their honeymoons.
Hailey Baldwin and Justin Bieber – Ravello, Italy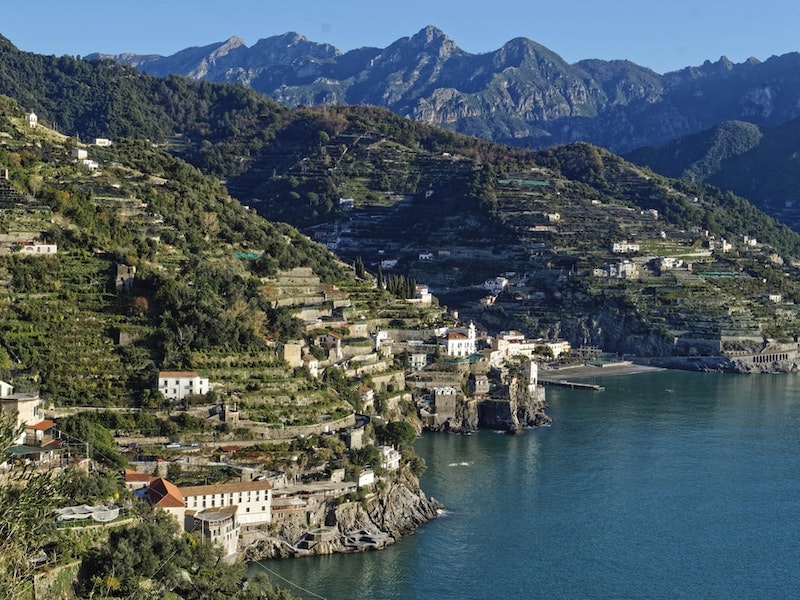 Italy's Amalfi Coast in the south of Naples seduces visitors with its pretty hillside villages, classical architecture, candle-lit cafes, varieties of delicious food and wines and spellbinding views of the Mediterranean Sea. Ravello was Justin Bieber and Hailey Baldwin's choice after their courthouse wedding in 2019. They chose to stay at a former 11th-century palazzo decorated with marble hallways, spectacular frescoes and chandeliers. Guests can enjoy the heated infinity pool looking over the coast. The hotel has a traditional boat, which can be borrowed for sunset excursions. Romance is inevitable in such a divine setting, isn't it?
This sumptuous destination allured other celebrities too including Chrissy Teigen and John Legend, Reese Witherspoon and agent Jim Toth, True Blood co-stars Anna Paquin and Stephen Moyer, Lauren Bush and David Lauren and many more.
Sophie Turner and Joe Jonas – The Maldives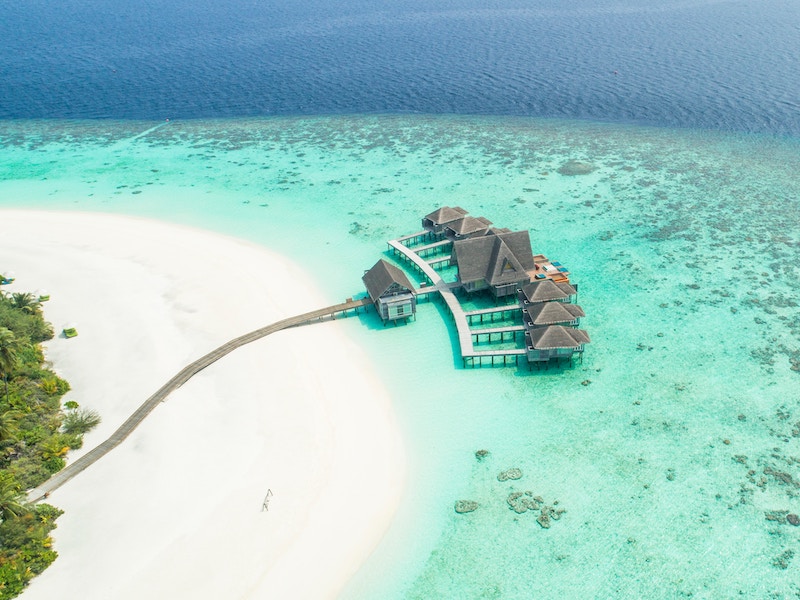 The Maldives is another hot spot for honeymoon sweethearts. After a lavish second wedding at a chateau in Provence, Sophie Turner and Joe Jonas went to the Maldives to celebrate their honeymoon. The newlyweds chose Soneva Fushi, a luxe resort in the Maldives composed of 63 exclusive villas. Each villa has direct beach access and a private butler. Some villas have spas, saunas and fitness rooms, too. They spent time on a water slide that went right into the ocean and relaxed on hammocks. There're countless romantic ways to enjoy the Maldives including the activities like sunset dolphin safari, surfing, glass blowing classes, snorkelling, an outdoor movie theatre under the stars. Visitors can try the native Maldivian sand massage to have a blissful day. Tom Cruise and Katie Holmes, Katy Perry and Russell Brand were other super-famous couples who chose these atolls of peace as their nest for the celebration of their union.
Hilary Duff and Matthew Koma – South Africa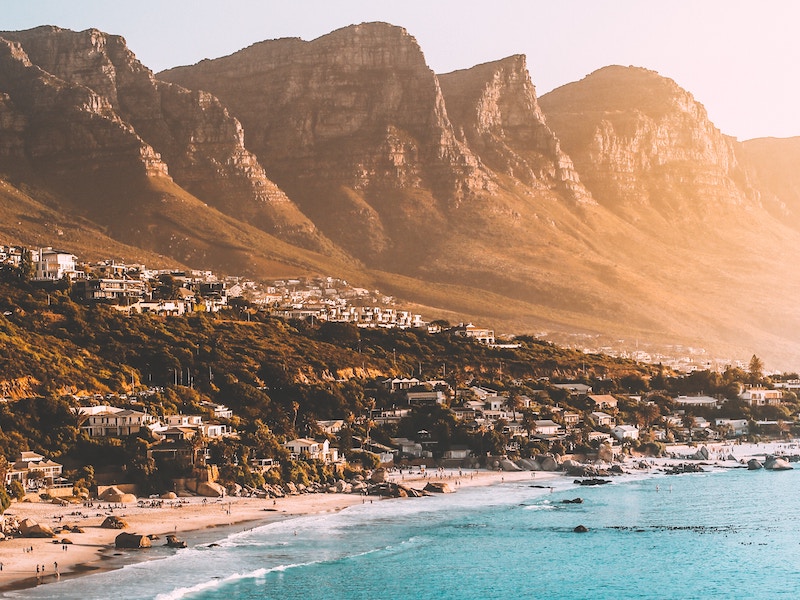 Koma and Duff got married in an intimate ceremony in December 2019. They chose South Africa for an adventurous honeymoon and travelled there two weeks after tying the knot to experience the rich wildlife of Africa. Duff mentioned on her social media that they saw the big five and also had a very relaxing time. She said: "We saw the big five [rhino, lion, tiger, elephant, buffalo] within the first two days! I felt so lucky."
Indian skipper Virat Kohli and Bollywood actress Anushka Sharma chose South Africa for their honeymoon too.
Betty Kyalo and Dennis Okari – Dubai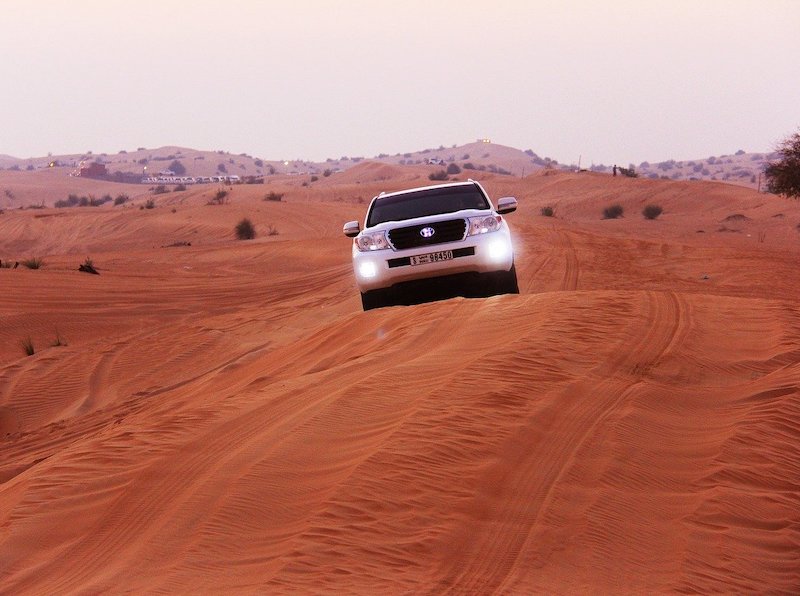 Dubai is one of the most popular honeymoon destinations for celebrities with its luxurious hotels and shopping malls. Betty Kyalo chose Dubai for their honeymoon in 2015. Betty was truly caught up in the extravagant cars in Dubai. They went for a desert safari which they described as "mad fun" afterwards. Dubai's popularity seems to be increasing among Kenyan celebrities.
Jude Law and Philippa Coan – Sardinia, Italy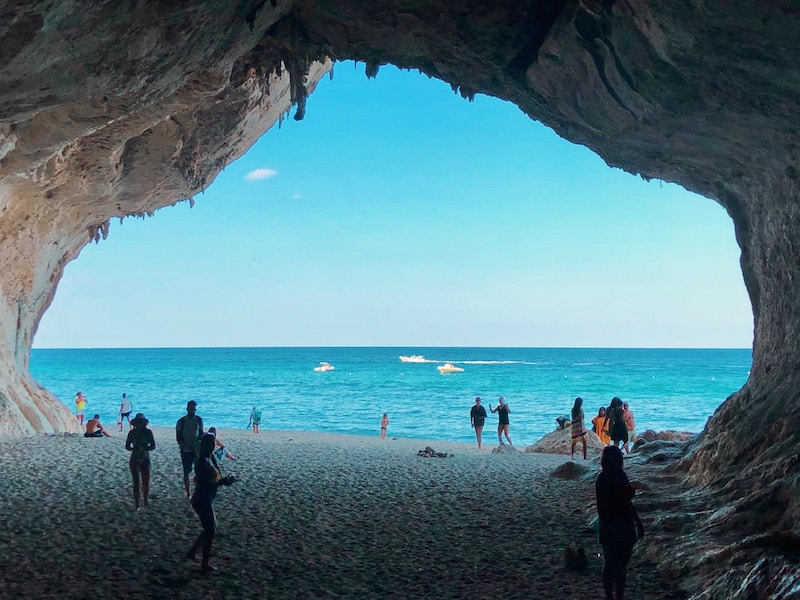 Italy's every corner is romantic and Jude Law and Philippa Coan should have thought the same. As they decided on the beautiful Italian island of Sardinia to spend their honeymoon. Sardinia is a big island, yet it's not very crowded which makes it a great choice for peace-seeking couples who wish just to relax with their beloved partners. There are many luxurious hotels on the island with charming views of the Mediterranean. Turquoise waters and sugar sand beaches are great to spend a tranquil honeymoon. Law and Coan took a boat ride and had a romantic lunch at a restaurant to enjoy fresh seafood along the coast.
Kaley Cuoco and Ryan Sweeting – Disneyland Anaheim, California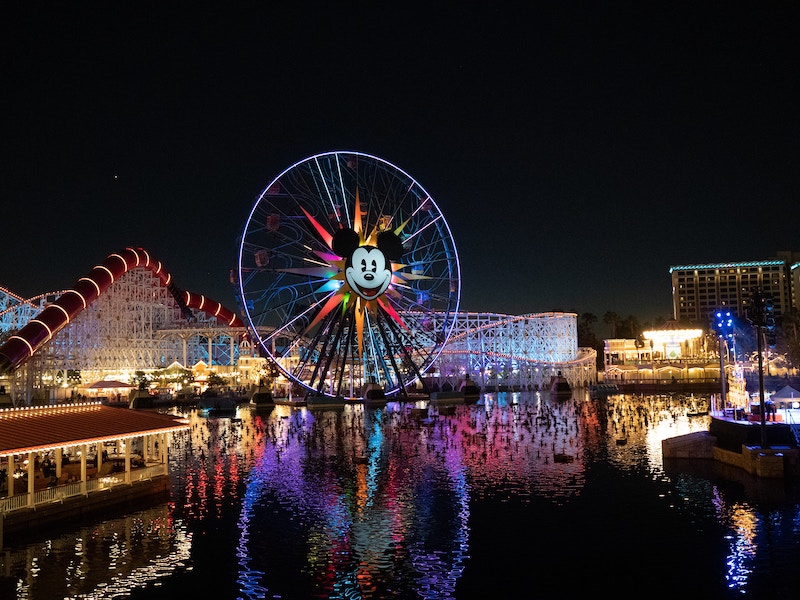 Where is the happiest place only the world? Big Bang Theory's Kaley Cuoco and Ryan Sweeting answered this question by hitting up Disneyland for their mini-moon in 2014. The couple escaped to the Magic Kingdom to discover and have fun with the children inside them. They enjoyed a Tea Cup Ride and took selfies. Samira Wiley and Lauren Morelli chose Disneyland too to keep the party going after their marriage.
Prince William and Kate Middleton – Seychelles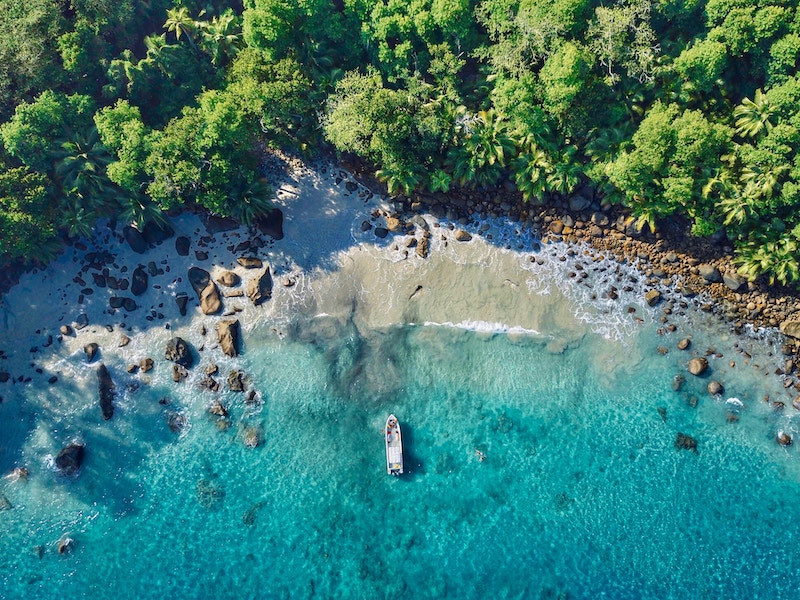 The royal couple stayed at North Island that is a private island with 11 luxurious villas. It's complete isolation which they should have needed after a wedding that was watched by millions of people. There are many activities the island offers including snorkelling, scuba diving, sea kayaking, surfing and cycling. The royal couple had their own swimming pool and deck, direct access to the beach and breathtaking sunset views. Visitors can enjoy a bubble bath in a luxe bathroom watching the view of the islands, or maybe get a couple of massages.
George and Amal Clooney also chose this island for their newlywed getaway in 2014.
Lily Allen and Sam Cooper – Paris, France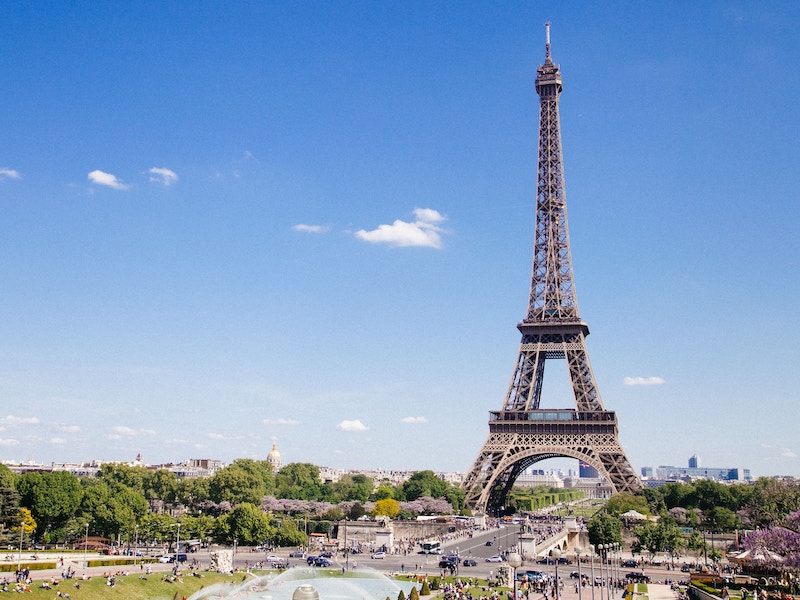 Paris and romance are synonymous. Lily Allen and Sam Cooper escaped to Paris for their romantic getaway in 2011. What is more romantic than Paris' beautifully lit Eiffel Tower, graceful Seine bridges and landscaped gardens, right? Love is in Paris' soul which makes it the city where you stroll hand in hand along the cobbled streets, enjoy a tasty French crepe, and sip a glass of tasty wine. Reese Witherspoon and Jim Toth stopped here for a few days before heading to the Amalfi Coast.
Megan Fox and Brian Austin Green – Big Island, Hawaii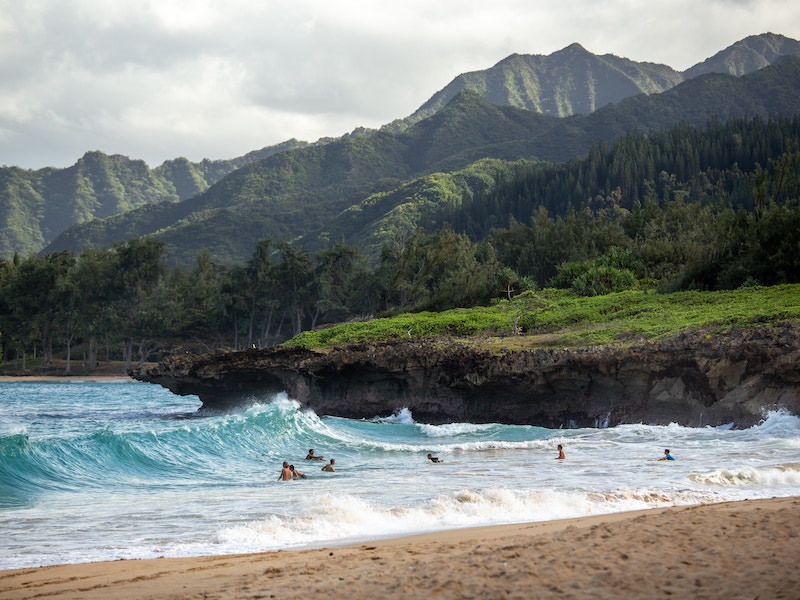 Hawai is the most popular honeymoon destination, there is no doubt. Its untouched beaches, volcanoes and rich culture make an unforgettable honeymoon experience. Megan Fox and Brian Austin Green chose Big Island and enjoyed sipping locally grown Kona coffee, a couple of massages. They tied the know here in 2010 and visited the same place again after 8 years of their nuptials. They soaked in the Hawaiian sun and pampered themselves with a variety of spas.
Have you travelled to any of these destinations in the past? What is your dream honeymoon city like? If you plan your honeymoon beforehand and make your reservations early, you will be surprised to see you don't have to spend a fortune. Book your ticket to one of these dream destinations and share your experiences with us in the comment section below.