"I love money. I love everything about it. I bought some pretty good stuff. Got me a $300 pair of socks. Got a fur sink. An electric dog polisher. A gasoline powered turtleneck sweater. And, of course, I bought some dumb stuff, too!" – Steve Martin
They say we should invest more in education and experiences. These two things will never leave you and you will always end up the better for it. What better way is there to get educated and experienced in the ways of the world than to travel through it? Why not go to exotic lands, meet strange people; taste their food; learn their culture and then think to yourself, "man, those are some weird folks?"
At the end of it all, you will have learned some; enjoyed some; suffered through some but through it all, if you survive, you will be the better for it. We promise.
Saving money to travel the world luxuriously
If you are going to travel the world, you are going to need money. Some people will tell you that you can hitchhike your way through this globe doing odd jobs and getting lifts from strangers. While that may be true, and indeed possible, it's just such a difficult, time consuming and in some cases, dangerous way to go about it.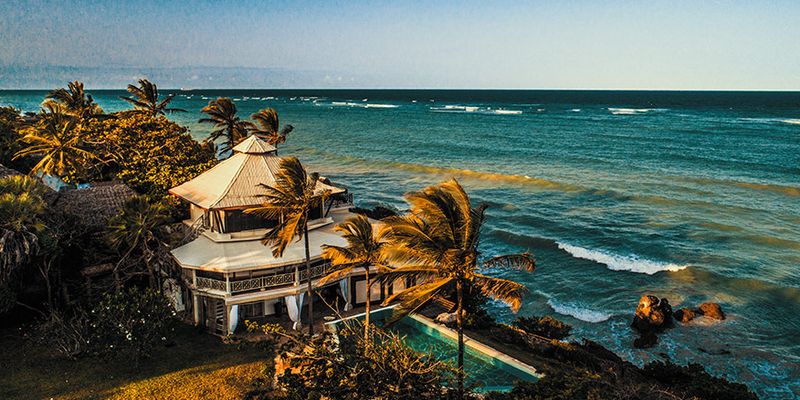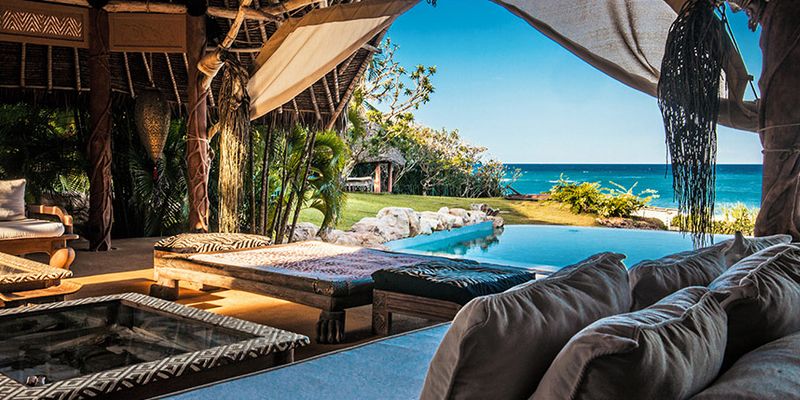 The other option; the BETTER option, is to save money for your travels. Yes, it might take a little while and you will have to do without filet mignon for a bit, but you will be doing something worthwhile. You will be saving for your experience and education. Plus, depending on where you choose to go with all that money you save, you might just get to taste something way better than beautifully cooked steak (we really do not know what that could possibly be! Steak is…steak just rules!!)
Creative ways to save for your luxurious Kenyan safari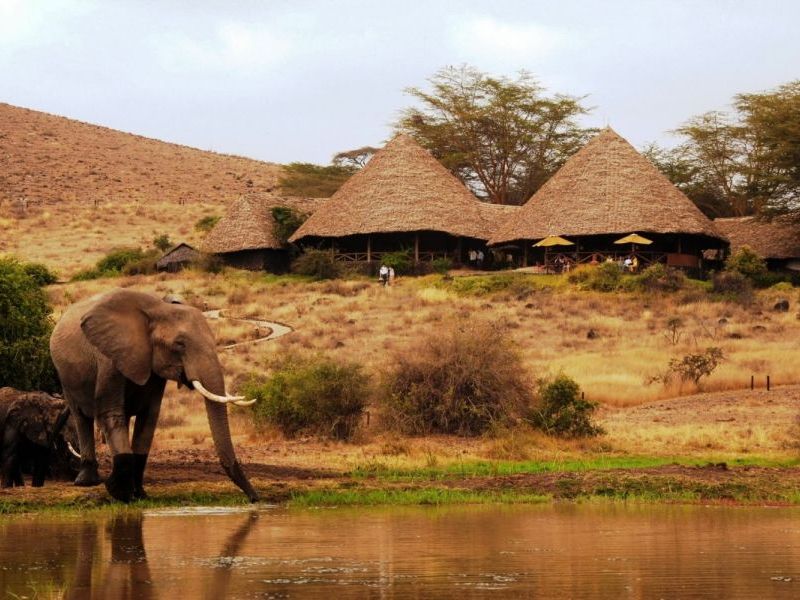 As far as world travel bucket lists go, taking a luxurious Kenyan safari is up there with the best of them.
Imagine a country that has over 1,420 KM of pure coastline with nothing but awe-inspiring pristine beaches, gorgeous resorts and an even prettier people?
Imagine a country that brings to you the Big Five (Lion, Buffalo, Rhino, Elephant, Leopard) in a tidy bow wrapped around 54 National Parks?
Imagine a country with an indigenous people who speak over 43 different languages?
Imagine a country that has an inland full of forests, lakes with islands in them, mountains, deserts, plain lands and scenic landscapes as far as the eyes can see?
Imagine a country that is home to the only Capital city in the world that borders a national park?
Now imagine that country being able to give you the option to see all it has to offer by either taking a luxurious safari or roughing it. While roughing it could be fun, it is the luxurious safaris that you simply must try at least once in your life.
But we are not going to lie to you, luxury safaris do not come cheap. So if you made a resolution to travel the world luxuriously this year, you need to start saving and you need to start saving hard. Here are a few tricks that might help with that:
5 creative ways to save for a luxurious Kenyan safari before you arrive: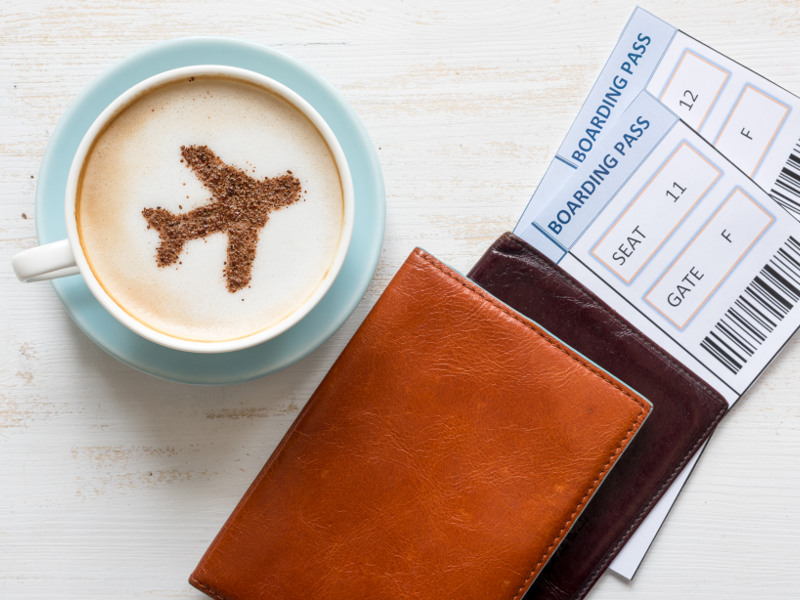 Booking your flights months in advance gives you the best opportunity to get the lowest possible rates instead of waiting for December when everyone is clamouring for the same flights.
2. Plan the trip in groups
Group rates are always cheaper and save you a whole lot of money. Plus, you get to travel with people you like.
3. Break the price down into 'per-day' shares
Say for example you decide that you and a bunch of your friends are going to stay at the Ol Jogi Ranch for a week. You chose the Ol Jogi Ranch because it is 60,000 acres of absolute beauty and luxury and the fact that you can exclusively book it means that you do not have to jostle with other tourists or wait for other tour vans to scare the wildlife away before you have a chance to take that all-important selfie with a baby giraffe.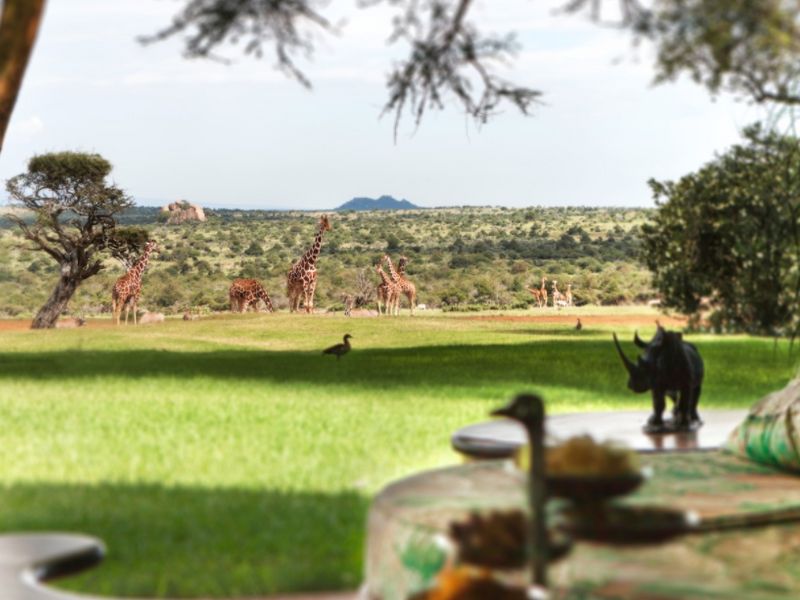 Now, this kind of privilege is not cheap but it's worth it. For exclusive use of the Ol Jogi Ranch for a week, you might have to part with $200,000 to $300,000 (actual estimate to be advised by the establishment when you call). Now, as much as that might sound like a tidy sum for anybody, if you break it down into 6 portions (for you and five of your friends) and then break that down further into daily portions (what each of you would have to save each day for a year) you will find that the final figure isn't as scary and that it is actually achievable.
4. Start a fund
There are huge travel companies like Bonfire Adventures that allow their customers to start a wish-fund. Say you want to go to the Maasai Mara for Christmas. All you would have to do is tell Bonfire about it, they will give you a quote based on your requirements and then give you the option to pay them in instalments for a certain number of months before your due date. This breaks the final figure down considerably and takes away the possibility of using your luxury safari money for 'emergencies' such as a night out on the town with the crew.
5. Tell your tour operator about your budget
You will be surprised how many frivolous add-ons get thrown onto your bill the moment you mention 'luxurious Kenyan safari'. To avoid all that, tell your tour operator what your budget is and have them work around that while providing you with the best possible luxurious trip. Do this well in advance so they know that you can easily go somewhere else should they fail to deliver.
These are some of the most practical and creative ways to save money for your luxurious Kenyan safari before you get here. Once you do, should you decide to stay a little longer, read our piece on how to make a luxury safari more affordable in Kenya.
Image credits: