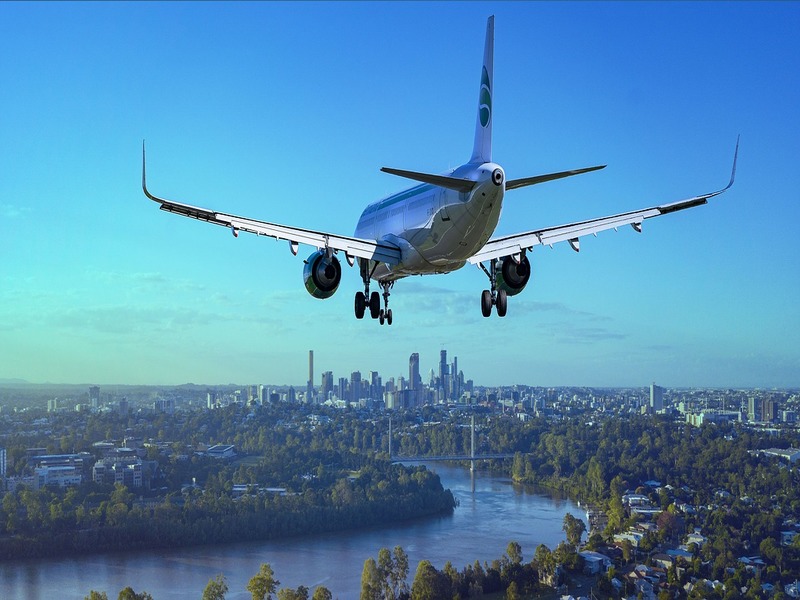 The most special time of the year is here! Christmas is a time to enjoy the celebrations and the rich traditions with friends and family. This time is perfect to rekindle the bond and strengthen the ties with your family. Family Christmas vacation would help you do just that.
With plenty of family activities, Christmas shopping, dining, nights in beautifully light cities, you are sure to have the best vacation this festive season.
Cities around the world are beautifully decorated in Christmas themes. Whether you choose to spend the vacations in the warm sun or white Christmas on the ice, it is the best time to spend together and open gifts.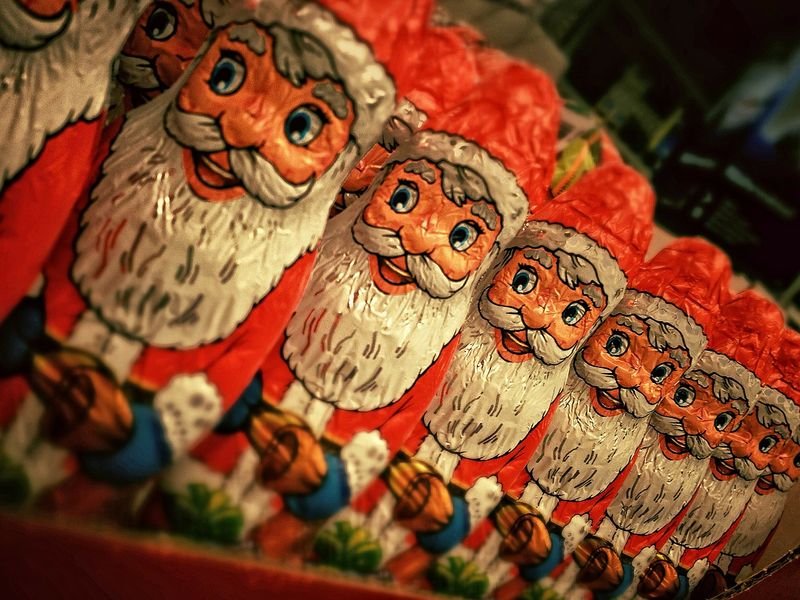 If you can't take another Christmas dinner with the in-laws, here are 7 best getaway places you can consider to visit.
1. New York City, New York
New York City, the Big Apple, is one of the best places to spend your Christmas. From mid -November all the way to New Year, the city is magical. The Rockefeller Center hosts the renowned Christmas tree lighting. Your kids will have a great time ice-skating at Central Park and Bryant Park among other parks.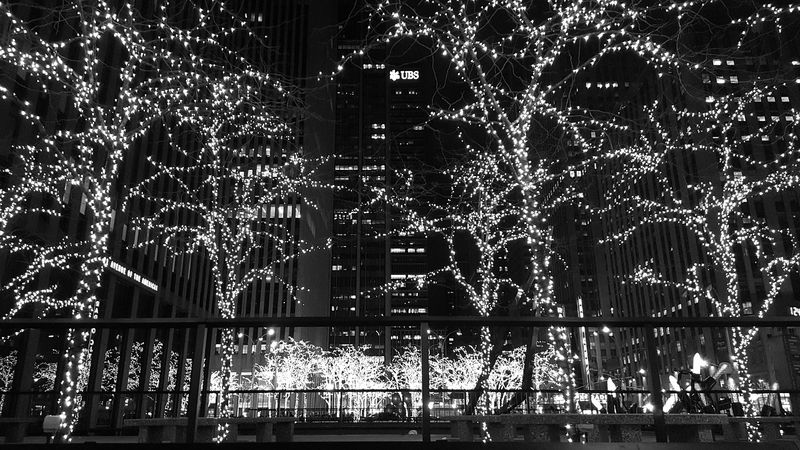 Santa's workshop, which is near Lake Placid, is a must-visit. Opened in 1949, it is one of the original Theme Parks. The whole family will have a chance to enjoy dinner with Santa. Children can go for a train ride, roller coaster, see live performances and get to see the reindeers!
The holiday season comes to an end in Times Square with the dropping of the New Year's Eve ball.
2. London, UK
From Winter Wonderland to Christmas shows and shopping, London is a breathtaking place to spend your Christmas. Go with the kids to Somerset House for ice-skating, Christmas shopping under the lights at Oxford Street and make sure you enjoy the Christmas river cruise.
Every year there are Christmas shows; musicals, ballet, and traditional theatrical entertainment among others.
A visit to London without visiting the Charles Dickens Museum is incomplete. The museum has the world's most important manuscripts, paintings and other items that are related to Charles Dickens
3. Vienna, Austria
Christmas in Vienna is marked with Christmas markets on its squares. Pastries from the Christmas bakeries fill the atmosphere with aroma. From 21 November, town squares look like a magical fairyland with Christmas decorations and market stalls with roasted chestnuts, crafts and wine.
Vienna Magic of Advent is one of the most popular Christmas markets. The City Hall Square is turned into a magical land with sweets; Christmas decorations and fun Christmas Workshops await the kids.
Blue and purple are seen everywhere as Christmas lights light every street. Tourists and residents flock the markets looking perfect gifts to take home.
4. Prague, Czech Republic
Prague is one of the best winter destinations to visit with your family. The city has Christmas markets and theatrical shows to entertain you and the kids. The Gothic castles, Baroque architectures, cobbled streets and a well-preserved Old Town Square, Prague is charming at any time of the year.
During the Christmas season, the city is full of beautiful Christmas decorations, Christmas markets and a zealous atmosphere. Visit the Prague Castle and Charles Bridge for sightseeing. The Prague Astronomical Clock in the Old Town in an inspiring sight showing moon signs, zodiac signs as well as other astronomical projections.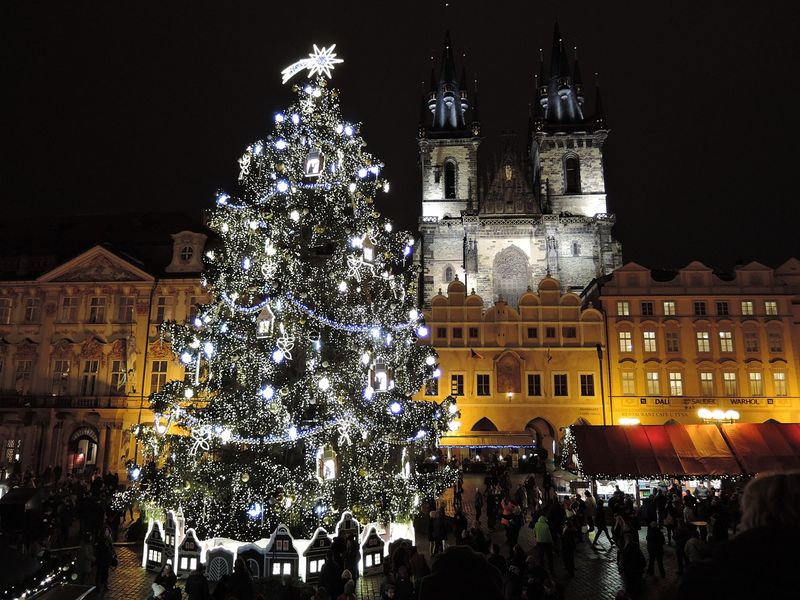 The Dancing House and The Lennon Wall are a good place to go for reading and admiring the satirical graffiti on the wall.
You don't want to miss the Kampa Island. This place has canals that connect neighbourhoods, acting as streets.
5. Quebec, Canada
There is no better place to celebrate white Christmas like Quebec City. Here, Christmas is time to activate the holiday mood and have fun in wintertime activities. From Christmas markets to ice hotels, this ice city is transformed into a magical winter fairyland.
The German Christmas Market will fill you with endless gift ideas. Old Quebec is light up with traditional charm, European delicacies, Quebec artisans and wooden kiosks.
Your kids will especially love ice-skating at Place d'Youville. They don't have to stay indoors just because it's cold. Take them to the rinks to gather warmth by getting active.
Christmas meals in Quebec will make you come back for more. Try tourtiere-a Quebecois Christmas meal- hot chocolate and gourmet food at The Grand Marche de Quebec.
6. Disney World, Florida
You can never go wrong on a Christmas vacation for your family in Disney World. Here, Christmas décor includes Christmas lights, lots of music and of course "snow". There are 29 large custom trees, 596 smaller trees, Christmas Tree Trail and wreaths.
Your kids will love Mickey's Very Merry Christmas Party with treats, dance parties, fireworks, greeting the characters and photos. During the party, different treats are handed out in the Magic Kingdom, including chilled apple cider, snow cones, Santa sugar cookies and hot chocolate. Dancing with the reindeer at Club Tinsel and the ride at Jingle Cruise is a must-do.
Other places like Animal Kingdom Lodge, gingerbread house at the Grand Floridian, Wilderness Lodge and Echo Lake at Disney's Hollywood studios are must-visit.
7. Lapland, Finland
Christmas is not complete without Santa. But, Santa lives in Lapland. So, how about you and the children paying him a visit during Christmas celebrations? At Santa Claus Village, you will meet the man in red, take photos, and write your letter sitting by the fire for the 'Postal Elves' who will deliver them to Father Christmas himself.
Here you can meet the reindeer in the town of Enontekio, Northwestern Lapland and feed them. The reindeer can surprise you to a sleigh ride or you can choose to jump on a snowmobile safari.
Sella in eastern Lapland is also a mystical place to visit. You will see a pothole formed by melting glaciers which is a giant's kettle, according to a local legend.
Christmas is like no other time of the year. Whether you like staying at home or adventuring to new places with family for Christmas trips, it is a wonderful time to bond as you eat, shop, open gifts and tour the world with the people you love most.