"Once a year, go somewhere you have never been before."

Dalai Lama.
Why is it difficult to break your cocoon to fulfil your desires? It might seem difficult at first but do not forget: The struggle in the cocoon makes you stronger before you embrace your wings. One of the difficulties stand before you and your dreams of travelling the world is that you think you can't afford it, right? You are not alone. All travellers around the world make some calculations and decide their budgets before hitting the road. Travelling the world is cheaper than sitting home according to many travellers.
Let's take a look at how much you need approximately and how you can spend less to afford your dream of travelling the world:
Think about what you would spend your money on while travelling. The major money-absorbing categories are transportation, accommodation, food and drinks, visas and passports, tours, entry fees and activities. You can start by deciding for how long you will be away and where you want to visit the most. The continents you travel to play a major part in your budget. Travelling to Asia, Africa and South America would be a lot cheaper than other continents as budget-friendly countries are all on these three continents.
It is estimated that you need around $20.000 (2021200.00 KSh) for a trip around the world for one year. This estimation is for a backpacker on budget spending approximately $40-50 (4042.40-5053.00 KSh) a day. You can stay in dormitories at hostels, at local guesthouses or do camping, eat local food at small street shops or cook your food, enjoy the free activities the city offers.
If you are a mid-range traveller, the cost will go up to $30.000-$40.000 (3031800.00- 4042400.00 KSh). This means you can stay at hotels sometimes or enjoy the privacy of a single room. You can eat at nice restaurants from time to time and spend money on activities. You can pay for comfort and spoil yourself a little, in short.
If you claim to be a glamorous globetrotter and are travelling to some countries like France, Germany or Australia, your budget has to be more than $50.000 (5053000.00KSh). If you don't mind spending money you can have gourmet food at the best restaurants, get adrenaline rush doing extreme sports or all other luxurious things.
These numbers are just to give you an idea. Do not forget, travelling on a budget is all about being smart and there are ways to reduce the cost of travel. The cost also depends on how comfortable you are with being uncomfortable, how flexible you and your trip can be, your ability to understand your "needs" and "wants".
Transportation
Flights can take the biggest part of your budget but do not fret. You can always get amazing deals by pre-booking, buying a round trip or using the multi-city flight's search. One of the rules of saving money on flights is to book one month beforehand for domestic flights and two months for international flights. You can use multi-city flights search on Travelstart and book all your major flights at once. Do you see why it's important to make a rough plan before jumping in an adventure? It's not an exaggeration, you can cross six continents for under $3000 (303180.00 KSh). A great tour of Asia or America cost not more than around $1500 (151590.00 KSh). You can also save up some by extending the duration of your layover, or by choosing early morning or late night flights.
Make the most of sleeper buses and trains when possible, they are most convenient and often insanely cheap. Crossing Thailand from one side to another by train costs less than $10 (1010.60 KSh), travelling Europe with countless trains with an Interrail ticket costs around $200 (20212.00).
Accommodation
You won't spend too much money on accommodation if you are staying at hostels. You can stay at a hostel in Asia for around $5 (505.30 KSh), in South America for around $10 (1010.60 KSh). You can try Couchsurfing or The Hospitality Club, or find groups about travelling on Facebook. Use social media to the fullest! Camping is another option and might work in many countries, but sticking to the hostels is just safer. Did you know you could list your current house on Airbnb when you are away? There are so many people doing the same. This way you can earn a good deal of money that pays for your travel.
Food and Drinks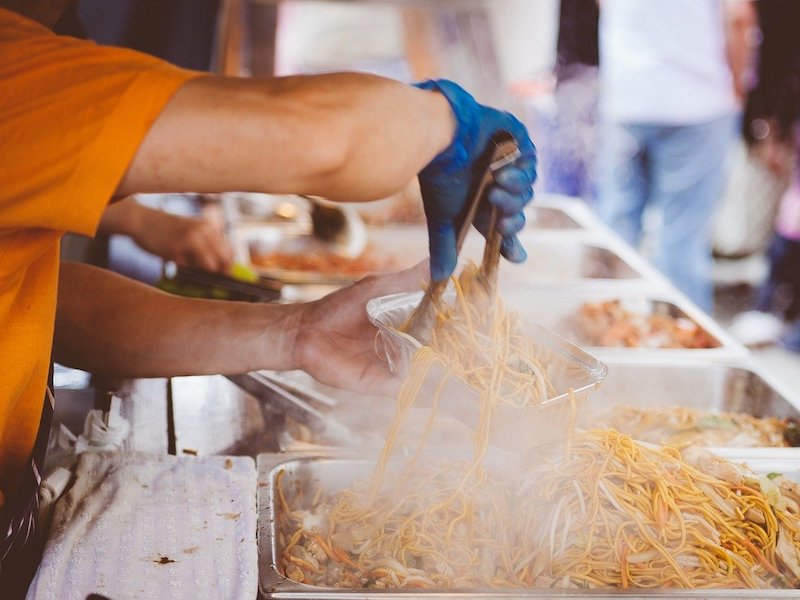 If the hostels you stay at have kitchens, that's just perfect because it's a great way of saving money especially if you are in an expensive country. In Asia, you can find a lot of delicious street food but that's not the case in some other countries. You can make a nice combination of eating outs and eating ins so that you can both taste delicious local cuisine and also have the pleasure of cooking your food. You can get a plate of hot delicious noodles for around $1 (101.06 KSh) in Asia, but a pizza costs at least $10 (1010.60 KSh) in Italy. You see the point, right? Having a drink at a bar is unbelievably cheap in Poland, but it is ten times more at a bar in France. A bottle of beer costs less than a bottle of water in Germany, in this case… Moderation is the answer!
Activities and Excursions
There are many activities to explore the cities without spending a penny and the best attractions in the world are free! Many churches, temples, mosques are free of charge all around the world. You can visit St Peter's Basilica in the Vatican to see the works of Michaelangelo and Raphael or Notre Dame of Paris without paying a single euro. Many temples in India, monasteries of Georgia and Armenia, Buddhist temples of Thailand are open to visitors.
Many cities offer free walking tours. Also, many museums, parks and bazaars such as famous souks of Iran, Grand Bazaar of Istanbul, Parc Güell of Barcelona are free of charge. Follow the free days of the museums, zoos and aquariums. For example, the first Sunday of every month many museums are free to visit in Barcelona.
You can also put some money aside for something you really want to enjoy, something that will make your trip truly memorable. How about a trip to the Sahara Desert in Morocco or a gondola ride in Venice? It's alright, feel free to spoil yourself sometimes.
Keep an eye on your budget and see how much money you can spare on activities.
Passport and Visas
Did you know you don't need a visa for the Philippines, Malaysia and The Bahamas and other 65 countries? Visa-free or visa-on-arrival countries are smooth steps to adventure. We need to make good research as each country has different regulations. If you can pay less on visas or not at all, why not?
Volunteering is one of the best ways of having a meaningful travel experience. You can help people around the world in exchange for food and accommodation. Also, learn about their cultures and know the country better. You can check Workaway or Volunteers Base. You don't need to pay any registration fee for the second. You can simply pick up whatever comes on your way, be open and flexible. There are countless NGOs and projects all around the world.
You can also work remotely by finding freelance jobs or teaching to extend your travel around the world. Time will come and you'll ask yourself: "Why am I even here? So far away from home, with these new people, speaking a new language?" and you'll be shocked to realize how life takes you where you should exactly be.
We believe that the desire to grow, to see what life has to offer, to just surf on the waves of destiny will give you the push to break free. Now you have to come out, spread your wings and discover the world. Grab a notebook and write your dreams down and book your world trip at the cheapest and best fares on Travelstart. Please share your experiences about your world trip in the comments section below.