When people say that they want to 'just go away somewhere', what they really mean is that they want to get lost in an exotic island somewhere in the middle of nowhere. Somewhere their troubles can't follow them to; somewhere they can spend their days in the sun, swim in the sparkling waters of the surrounding sea and generally be at peace….while getting a sun tan, drinking rum (preferably) and enjoying the outrageously beautiful environment around them.
The 'island life' has been romanticized by blockbuster movies and romantic novels, and with good reason. By their very nature, islands are secluded locations abound with inexplicable natural beauty, riddled with exotic creatures and sights that will stay with you for as long as you live. But the one thing that islands have that nowhere else does, is privacy. The notion that you are cut off from the rest of the world, no matter how large the island in question is, simply gives one that wonderful feeling of being free. Free to do as you please and free to be happy. This kind of freedom and happiness can only be found in beautiful little pieces of land surrounded by nothing but water.
As a naturally exotic continent, Africa is surrounded by gorgeous, often untamed islands that will simply blow your mind. Here are best 12 islands in Africa:
Zanzibar
Just off the coast of Tanzania and not that far from the Kenyan one, is this gorgeous Swahili Island, Zanzibar. Nicknamed 'Spice Island' for her production of an assortment of spices that will send your taste buds into a frenzy, Zanzibar is as beautiful as she is spicy. With white sandy beaches, palm trees swaying in the cool ocean breeze and an exceptionally polite indigenous people, Zanzibar is your dream holiday destination wrapped up in one beautiful sunshiny bow.
Lamu, Kenya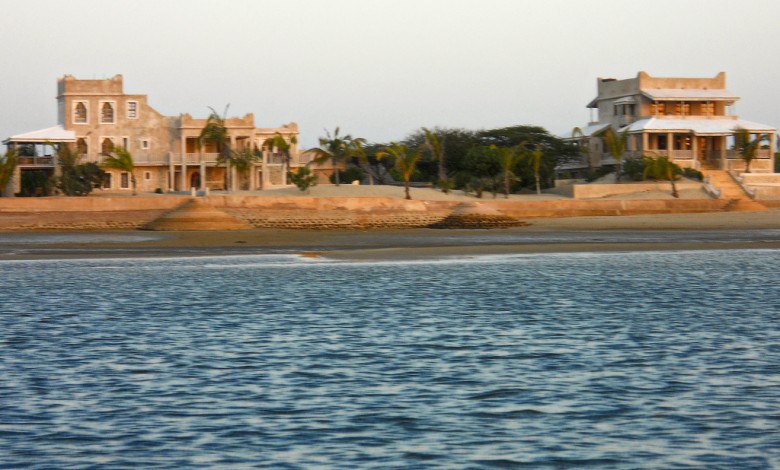 Photo Source: John Weiss on Flickr
Lamu is the definition of 'secluded beauty'. As one of the oldest Swahili settlements in Kenya, Lamu simply reeks of untouched beauty. Little alleyways meander through this gorgeous island keeping it free of cars. Donkey carts and small boats/canoes are the transportation norm here. You simply must come to Lamu to believe how beautiful it is. Surrounded by nothing but white sandy beaches, sparkling Indian Ocean water and the only neighbour being another island since this is part of an archipelago, Lamu commands peace, quite and privacy.
Mumbo Island, Malawi
Mumbo Island is one of the best Islands in Africa, filled with underwater boulders and surrounded by amazing sights. The island is located in the Lake Malawi National Park in Malawi. Mumbo Island is not crowded and it offers best island experiences to its visitors.
Madagascar
We've all seen Madagascar on the silver screen. It is the one island on this continent that offers an assortment of wildlife that can be found nowhere else on this planet (from Lemurs to the Fossa and the Aye-aye). Up to 80% of the animals in Madagascar can only be found in Madagascar. That and the fact that it has absolutely gorgeous beaches, warm waters and beautiful weather makes it one of the best holiday destinations on the planet. If you want tranquility, go to the beaches in Nosy Be, the smallest island in Madagascar.
Bazaruto archipelago, Mozambique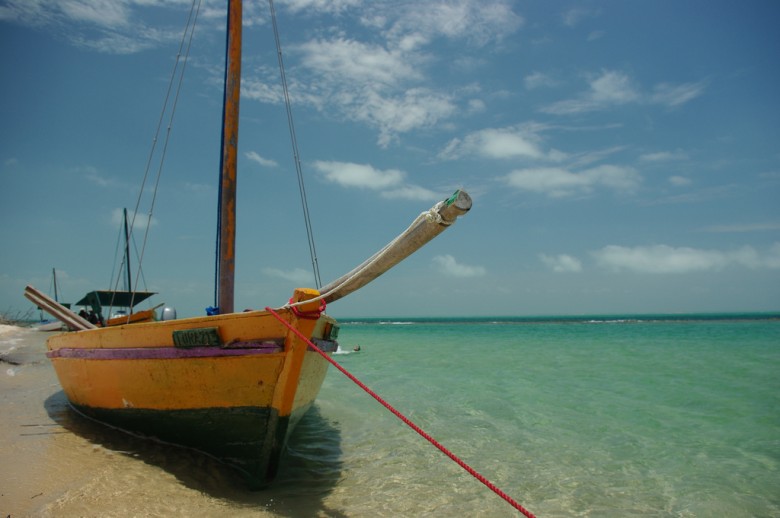 Photo Source: Richard Stupart on Flickr
Not very many people are familiar with this beautiful destination, but the Bazaruto archipelago in Southern Mozambique is one of the most stunning archipelagos on the African continent. Mainly a National Park, which means it has been preserved in pristine condition. The coral reefs, the Indian Ocean, the dolphins, the whale sharks and an extensive assortment of sea life makes this one of the best holiday destinations for those not afraid of the sea and exploring it.
São Tomé, São Tomé and Príncipe
Just a little off the Western coast of central Africa, is this little known island nation, São Tomé and Príncipe. It is a surprisingly beautiful place that is generally just sand and forest! Besides this natural, awe-striking beauty, São Tomé has an exceptionally diverse wildlife. There are about 130 species of birds that cannot be found anywhere else but here. Also, they have very good locally produced chocolate.
Seychelles
Undoubtedly one of the better known islands of Africa. The Seychelles is beauty incarnate. From the pristine beaches, to the noisy birds that have led to this gorgeous island being fondly referred to as 'Bird Island', Seychelles has everything to offer island holiday lovers. You can sun bath, go snorkeling and the birds let you walk right up to them.
Sal, Cape Verde
Photo Source: IDS.photos on Flickr
Cape Verde has 10 islands. 10!! Most of which are very beautiful, but none quite as breathtaking as Sal. This is where you go to simply enjoy the sea. Sal offers those of us with a wild streak a chance to battle the waves and indulge in other extreme water sports while those of us with a milder nature sunbath on the grand beaches that surround this beautiful destination.
Mohéli, Comoros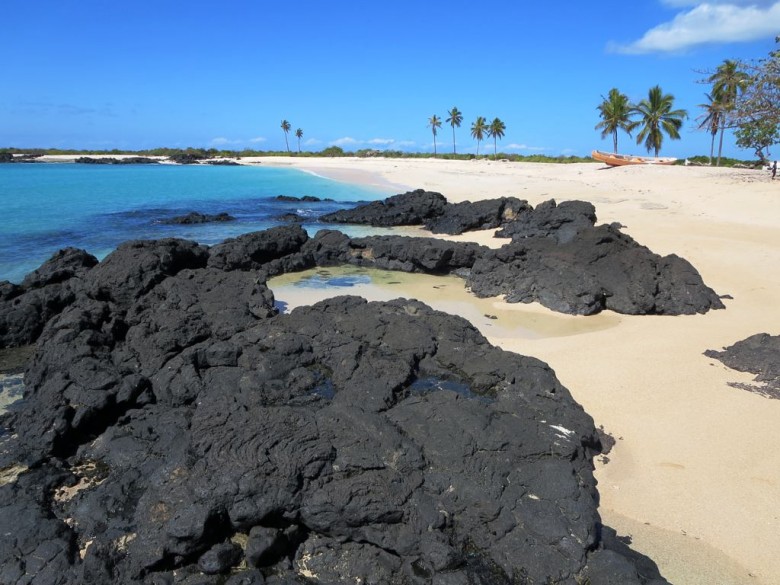 Photo Source: David Stanley on Flickr
Also fondly referred to as 'Mwali', Mohéli is the smallest island in Comoros. But do not let her size fool you, Mohéli is wildly beautiful. Which is befitting its nature since most of it is wild and undeveloped. What that means is that you will most likely stumble on some untouched beach with almost no human contact. It also has the 'Mohéli Marine Park' for those interested in a little whale watching.
Djerba
Djerba is a North African's largest Island, located in the Gulf of Gabes,. It is an island paradise, flourishing with floras, olive trees, and orchards with distinctive white structures. The Island is filled with mesmeric historical ruins, beautiful beaches, extraordinary sights and amazing things to do.
Reunion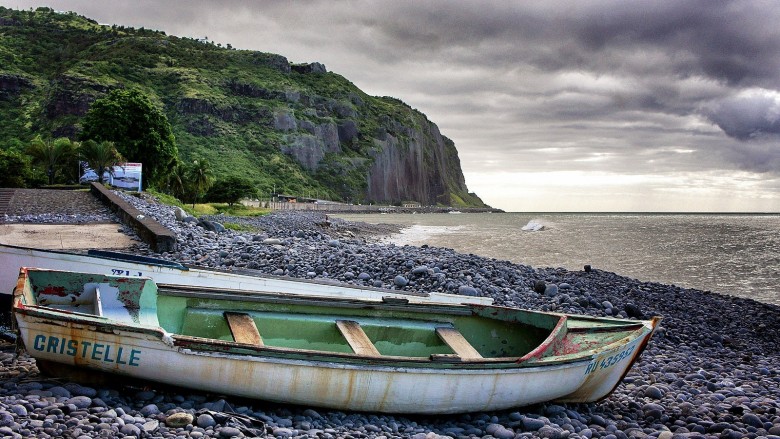 This French overseas territory is nestled somewhere between Madagascar and Mauritius. It is dubbed as Africa's Hawaii since it is riddled with Volcanoes that give it the beautiful hilly look that Hawaii has. Reunion is simply gorgeous. There is nothing else to say. With a population of about 800,000 people, this island is as peaceful as it is beautiful.
Mauritius
Of course, Mauritius one of the most beautiful islands in Africa. Filled with beautiful tropical weather; insanely pristine beaches and diverse indigenous wildlife. Mauritius offers many exciting things to see and do. With its beautiful turquoise water and colourful surroundings, you will be mesmerised at its beauty; and you cannot beat the sun here. Mauritius demands that you visit. It is that simple. You have to!
There are many other islands surrounding our gracious motherland. If you are not afraid of the water; if you find that you simply must dip your toes in the sand and scotch your back with the sun to get that glorious tan; if you find that a holiday is not a holiday until you have spent a week in nothing but your bikini, then these are the destinations for you.
Have you been to any of these breathtaking islands before? Do you know of other not mentioned here but equally or even more beautiful than these? Share your experience with us in the comment section below.