Nairobi is a city that you can have some unique experiences in your lifetime. Maybe you already had some of those but how many rooftop pools have you tried? We present you 9 best rooftop pools of the city for experiencing the breathtaking view of Nairobi. You can combine your joy for swimming and drinking tasty beverages at these rooftops!
1- Four Points by Sheraton Nairobi Airport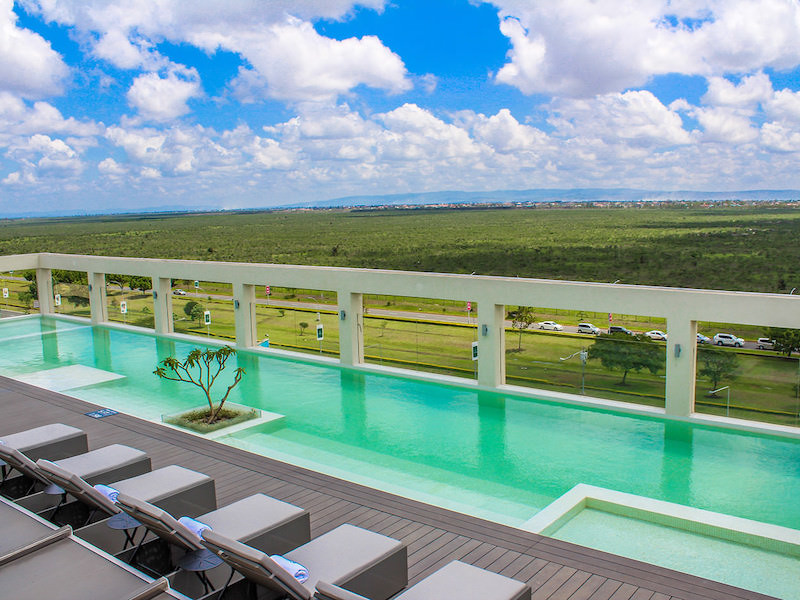 Address: 9042/1044 Tower Avenue Jomo Kenyatta International Airport, Nairobi 00606 Kenya
"The food is excellent and the views from the rooftop and also from our room were outstanding."

(Avnish S, TripAdvisor)
Being located very close to Jomo Kenyatta Airport, Four Points by Sheraton is one of the most popular preferences for tourists and locals who will be travelling. Besides being a great relaxation area, it also offers to spot wild animals such as giraffes from its rooftop view. At this 5th-floor swimming pool area and bar, you can have first quality drinks and snacks.
2- Cloud Nine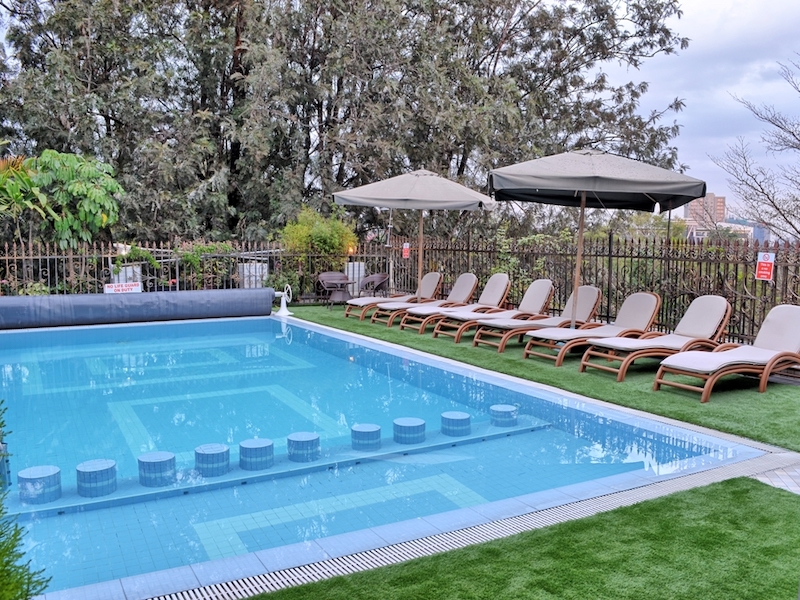 Address: School Lane No.8, Westlands, Nairobi 00100 Kenya
"The experience was worthwhile. Leave alone their wide Ala carte menu selection. Definitely we will be back!"

(Kirabo123, TripAdvisor)
This swimming pool is at the rooftop of Clarence House Hotel. Being popular with its cosy atmosphere, this rooftop area offers an enjoyable time for hanging out with friends. You can have your favourite cocktails while watching an amazing sunset view.
One other advantage of this place is it only can host approximately 50 people; it cannot be too much crowded.
3- Sarabi Pool at Sankara Hotel Nairobi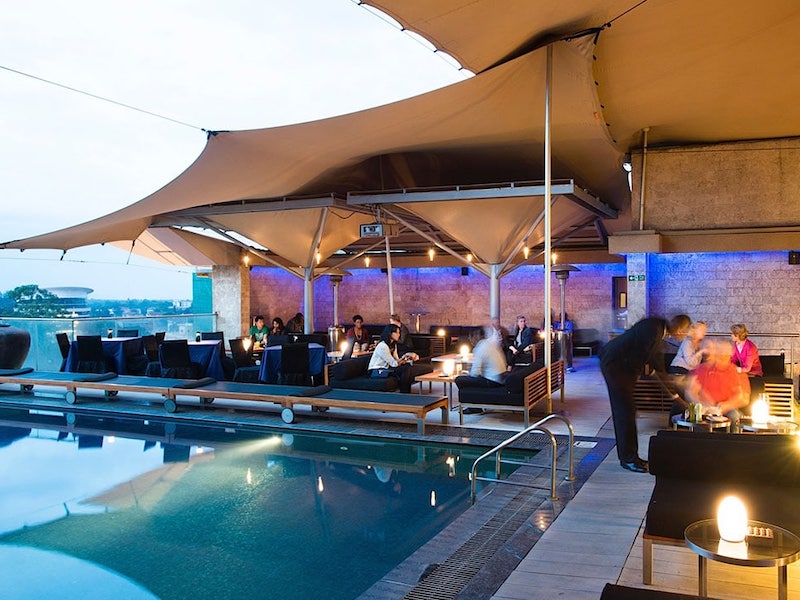 Address: Sankara Hotel, 05 Woodvale Grove, Nairobi 00100 Kenya
"I proceeded to the 7th floor where the rooftop pool and bar is. It was great, the staff were exceptional!"

(sak10, TripAdvisor)
One of the most famous rooftop pools in Nairobi, Sarabi Pool is mostly targeted by business-travellers of the city. The pool is heated; so that you can refresh yourself all day. Sarabi Pool is not located in the city centre so you are provided unique views of Nairobi's skyline.
If you want a chilled night out, this place might be the greatest but not for families; children are not allowed in the evening.
4- Magna Hotel & Suites Gigiri Nairobi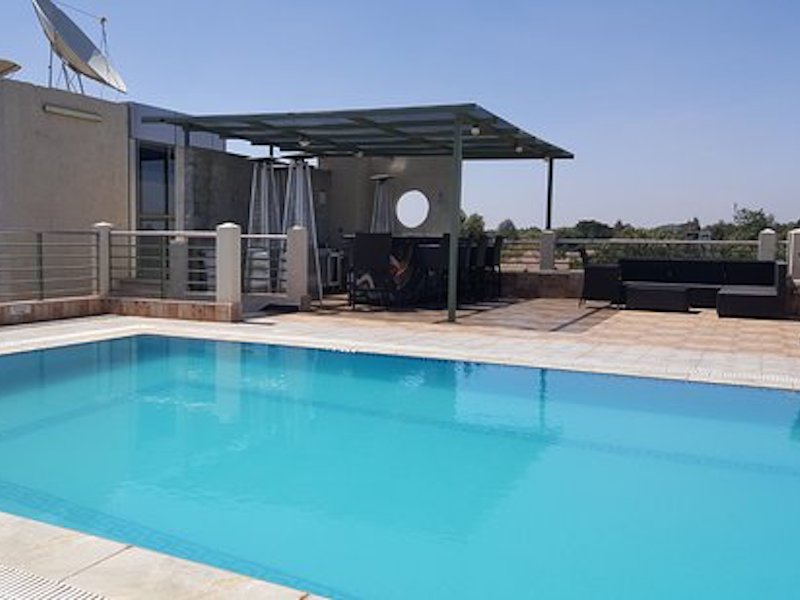 Address: Gigiri, United Nations Crescent, Nairobi Kenya
"It has the ambience of a B&B, and the rooftop deck and pool were ideal for after-work beers and just hanging out/doing email. Had it to myself most times I was there."

(Gene K., TripAdvisor)
You can choose the Magna Hotel's rooftop pool for a romantic escape or just relaxation after a long week. The swimming area is a great place for spare time for yourself or your lovely ones. You can have chilled beers from the bar and enjoy the skyline view of Nairobi.
5- Villa Rosa Kempinski Nairobi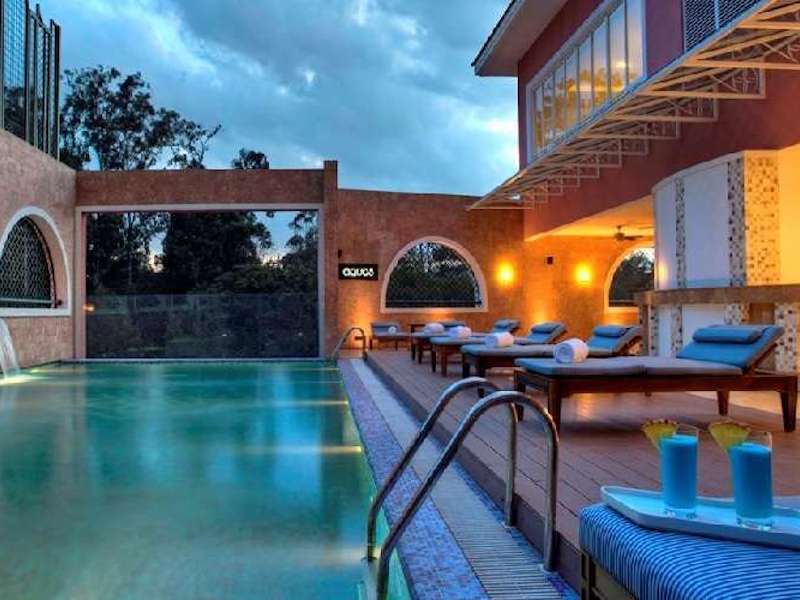 Address: Chiromo Road, Nairobi Kenya
"The service, the bar, the spa, the food! The pool view is to die for! It's never too noisy, too crowded, there's always a space available for you to get away if need be!"

(Ivy, TripAdvisor)
Kempinski Hotel is known for its luxurious facilities. This fancy rooftop area offers you a once-in-a-lifetime experience. This swimming pool area is the best for having the first quality service. Do not forget to try their healthy drinks!
6- Trademark Hotel Nairobi
Address: Limuru Road Village Market, Nairobi 00621 Kenya
"The view from both the penthouse and swimming pool is simply breath-taking!-The lounge areas are beautifully put together."

(JLM, TripAdvisor)
This rooftop pool is located very near to one of the most popular shopping malls in Nairobi, Village Market providing the perfect escape location from daily duties. This pool is huge and offers great swimming and exercise opportunity. When you want to unwind a bit, you should head to this hotel's rooftop.
7- Ole Sereni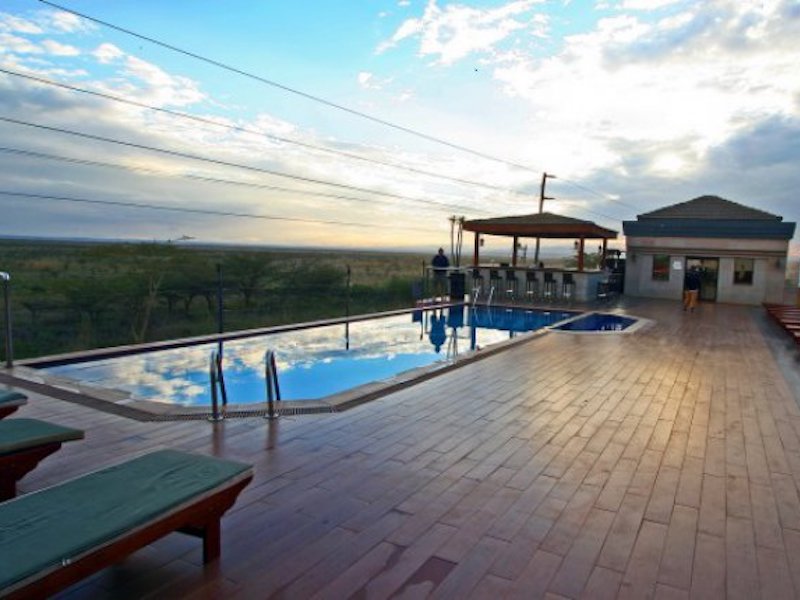 Address: Mombasa Road, Nairobi, Kenya
"The hotel design is authentic Kenyan and the vibe is good.

After a long day feel free to hangout by the pool which has an open view on the park, there's a bar and a DJ."

(Serge M., TripAdvisor)
Ole Sereni 's rooftop definitely must be on your bucket list! It is the only hotel around the world which has a national park view with a rooftop pool area. While relaxing and unwinding does not forget to take some photos for Instagram; Ole Sereni is one of the greatest Instagrammable places you can ever be at!
8- InterContinental Hotel, Nairobi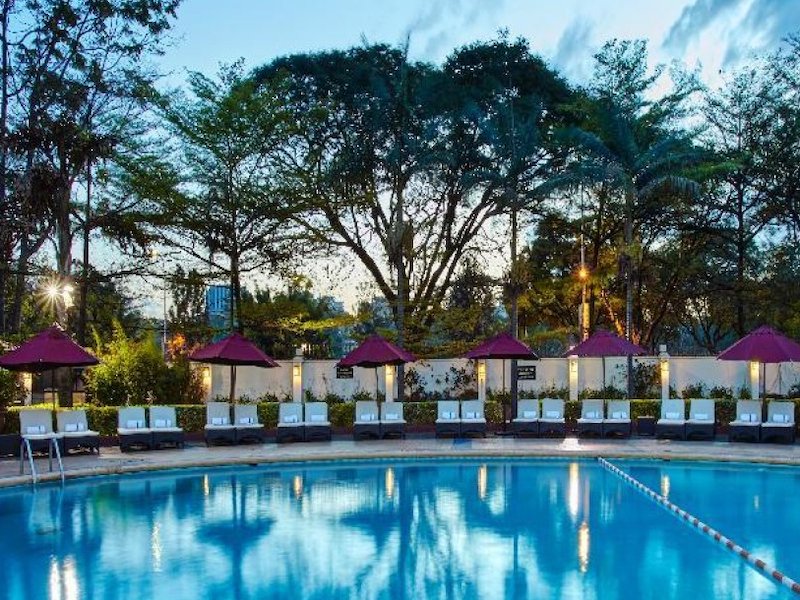 Address: City Hall Way PO Box 30353, Nairobi 00200 Kenya
"Very good service overall. The staff was always there for us. The restaurants are nice. The swimming pool area is really nice. We had a session on the R floor and everyone there was very helpful."

(João L., TripAdvisor)
InterContinental Hotel's rooftop pool offers an a-la-carte menu with delicious specials and an amazing Sunday brunch time. You can chill with your friends on a cosy weekend. The pool service is open between 6.30 am-10.30 pm where you can even have an early breakfast and make a perfect start for a busy day.
9- Pool Garden Restaurant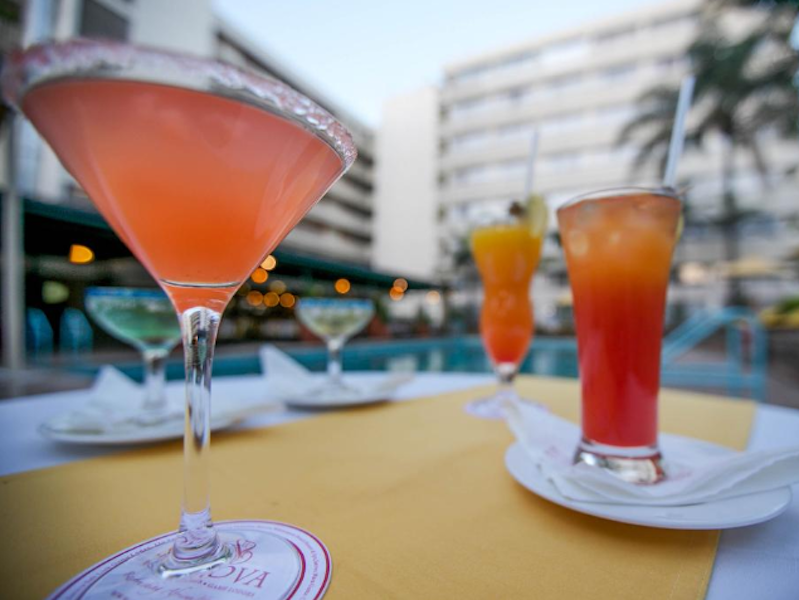 Address: Along Valley Road, Nairobi, Kenya
"Amazing staff and very professional. I would highly recommend it to other people. The pool is great and amazing and the meals are favourable cheap and the potions are good."

(Edgar K., TripAdvisor)
Pool Garden Restaurant is located 5 minutes drive from the Central Business District. As being very central, it is a very popular choice for locals. You can have great dinner time at the pool area and refresh yourself. They serve a variety of snacks during the daytime.
Have you experienced one those rooftop pool atmospheres? If you had so, please let us know in the comments below!