What if you had seven tickets to visit seven different bars or restaurants all around the world? We all want to explore different clubs, bars, restaurants, new places that can be unique and unusual. We curious souls never get enough of discoveries, stunning views, and mind-blowing cocktails!
Why not try these 7 iconic bars we have listed for you on your next trip?
1) Sky Bar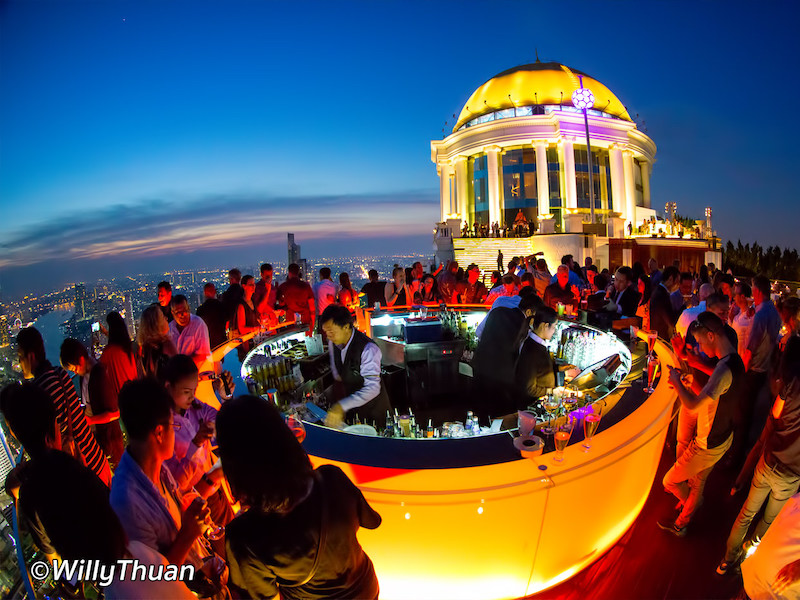 "Great view to the city;one of the finest evenings sounds at sky bar; great view towards the city and had a great sunset view.drinks were good and cocktails were slight up priced comparing other places in the city, but the view pays it off…"
(jesperjackson, Tripadvisor)
Sky Bar is Bangkok's best rooftop bar with its spectacular views, striking atmosphere, delicious and creative cocktails that are inspired by the solar system planets. Their best-known cocktail is the hangovertini, named after a movie that was filmed here. There's a sweeping staircase that leads to the circular bar with breathtaking 360° views of Chaophraya river. It's the best place to watch the sunset as well as to enjoy an extraordinary pre-and-post dinner cocktail under the stars. Sky Bar has received worldwide recognition and many awards. Remember that most rooftop bars have a dress code of no sports shorts and no sandals or sleeveless shirts for men.
2) Buena Vista Cafe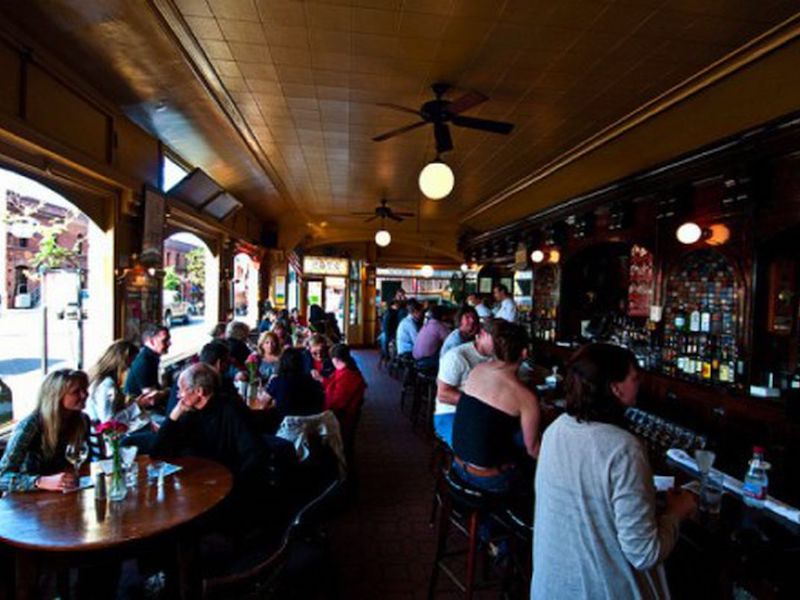 "The best experienceWe always stop at this place for the best Irish Coffee. It's amazing, always full but the service remains exceptional."
(megan12,Tripadvisor)
Buena Vista is one of the oldest and iconic bars in San Fransisco that introduced Irish coffee to Americans. It opened more than 100 years ago and still today, so many locals and tourists fill the Fisherman's Wharf spot to eat breakfast all day, to try the crab Benedict or to sip on that brilliant boozy concoction. The original building was a boarding house until 1916 when the landlord converted the first floor into a saloon. It was named "Buena Vista" which means "beautiful view" in Spanish. It served as a meeting place for hundreds of fishermen and handlers who worked nearby Sardine Cannery. In 1952, Buena Vista introduced to the world it's now famous Irish coffee. The recipe has never changed and the view is still quite good. You can also try Eggs Blackstone and the Dungeness Crab Omelette, or one of the high-quality 100 per cent Angus Beef burgers and steaks. We strongly advise the traditional bread pudding for dessert.
3) Bar The Clinic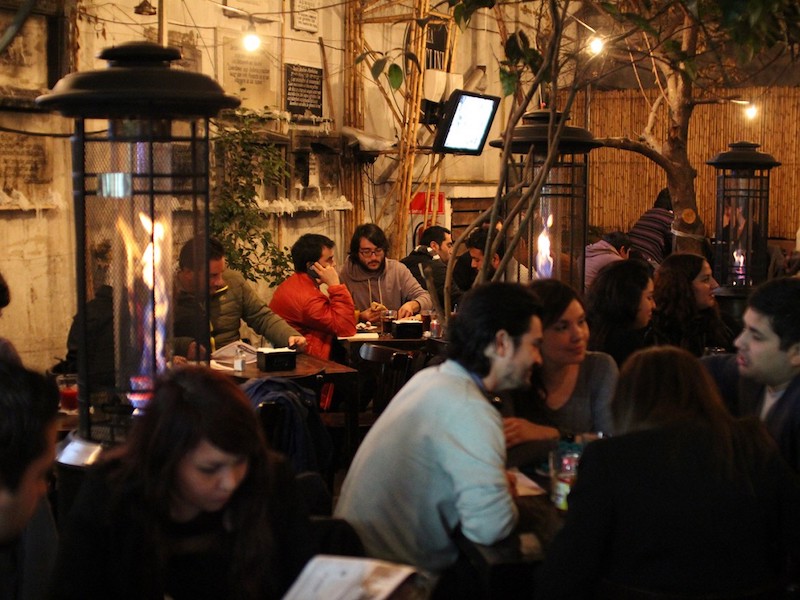 "Great Pisco and apps!My friends and I stopped here since the music invited us from the street. We opted for a Pisco drink and some snacks. Fast-forward to a few hours later and we were still enjoying the various concoctions and dishes. Great time!"

(giuliafarr19, Tripadvisor)
Bar the Clinic is the official watering hole of Chile's most energetic and creative weekly newspaper, the Clinic. The bar is named after this satirical magazine which launched after Pinochet's arrest in London in 1998.
The food and drink options in the menu all mock political figures and in particular the right-wing leaders. This political bar with a sense of humour is amusing for a real Latin American experience.
There are two of these bars; one in the bohemian quarter of Lastarria and the other in Plaza Ñuñoa – a brilliant part of town where you don't find many tourists.
4) Faraday Bar
Galindez Island, Antarctica
"Science and souvenirs in the snowThis is a working research station and the guys here do an excellent job of showing you around and explaining what they do. This is where the hole in the ozone layer was first discovered. They have a gift shop where you can buy little Christmas decorations…"

(Tabitha G, Tripadvisor)
Have you ever thought of drinking vodka at a bar at the end of the world? If not, you can now add this place to your bucket list. On a tiny island in the Antarctic Peninsula, about 1000 miles from the nearest city and inhabited by more penguins than people, you can find 12 Ukrainian men and the last bar on earth. It was originally founded in 1947 as an Antarctic expeditionary Vernadsky Research Base. The bar offers vodka, distilled on-site, for three dollars (310 KES). But there are different payment methods. According to the bar etiquette, a free shot is given to any woman who donates one of her underwear. You should try their flavoured vodka, homemade honey and almond-infused vodka along with a spicy pepper infusion.
Doesn't watching penguins while sipping your vodka sound surreal?
5) Dr Stravinsky
"Delicious Cocktail ScienceVery interesting concept mixing science with cocktail mixology. They put a lot of thought into every drink and many of the ingredients go into extra preparation before being used for your drink…"

(orangemai, Tripadvisor)
Does it sound like a doctor's chamber? Well, it was. Medicine cabinets, the lab, the shelves, spirits stored in hand labelled, unbranded apothecary bottles help to create a unique ambience of Dr Stravinsky. The walls are covered with shelves filled with lots of glass jars with herbs and flowers, World-Class prizes. Upstairs seems like a laboratory where you can experiment in fascinating flavours. Each drink is accompanied with a little illustration and a note stating where it's from and its flavour profile. The best bartenders and bars from around the world make an appearance here almost every other week. The Pan Tumaka and Tiempo are the two special drinks for you to try here.
6) The Athletic Club & Social
"And all that JazzGo on a Thursday!! Every Thursday from 21h00 there is a live Jazz band playing in the Whiskey bar that is just so vibey and fun with a massive range of whiskey to sip on. Truly felt like I was swept back to the '20s."

(MagdelSmit, Tripadvisor)
The Athletic Club & Social is a whimsical wonderland of old-timey fun. This three-storey building is just perfect for a romantic date of group gatherings. It opened its doors on 14 December 2018. The building itself dates back to 1900. Tasselled bucket chairs, wooden floors with Persian carpets, leather booths with French rattan screens. The building's history is ever-present, with trophies on display in vintage cabinets and framed newspaper clippings of the stars.
The tapas bar and restaurant offer a combining Greek, Mediterranean and Middle Eastern flavours including plenty of vegan and vegetarian options.
7) The Island Rooftop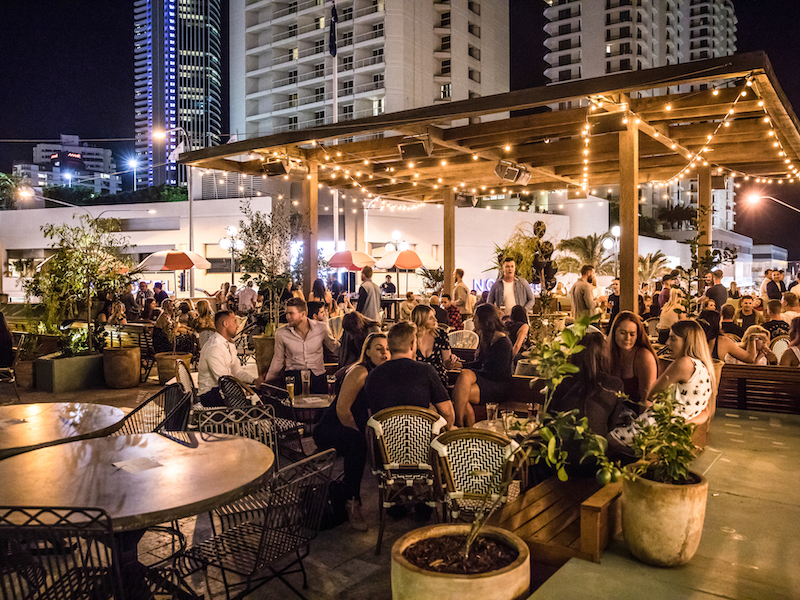 "Great atmosphereWe came out for drinks with friends after a wedding. The music and set up were great and we had a blast would definitely return!"

(ShandyN, Tripadvisor)
A surfer's paradise! Being the Gold Coast's largest rooftop, The Island boasts the best cocktails, eats, entertainment and good times. It's located in the heart of Surfers Paradise with views overlooking the CBD and the famous Main Beach coastline, The Island Rooftop has an unrivalled atmosphere, offering a truly unique Gold Coast experience. DJs, a range of bands, special events, varieties of cocktails make this place a must-visit.
We all want to discover and explore more. But when do we go for an adventure? It's now! We have given you seven magical tickets to seven parts of the world. It's time to use them. Book your ticket at earliest to explore these iconic bars. Drop a comment in the section below if you want to share your experiences.