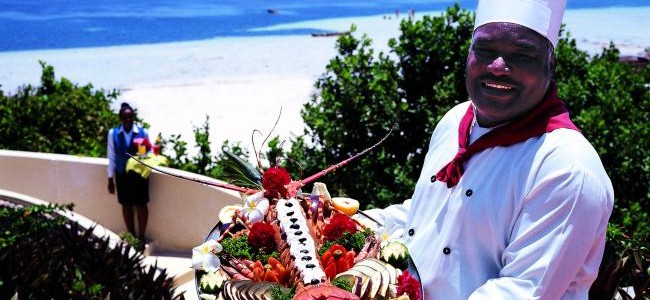 It is not surprising that Kenya is among the most visited destinations in the world. It is a destination that is magically packed with awesome places to go and tantalizing things to do. An all-inclusive vacation in Kenya will seduce you with beauty of breezy beaches, exotic wildlife and unrivalled hospitality. This type of vacation is a great way to add zing to your holiday experience. An-all inclusive vacation includes everything you need such as food, drinks, interesting activities and entertainment at an affordable price.
However, there is much more to an all-inclusive Kenyan vacation than you can ever imagine. Here are reasons why you need an all-inclusive vacation:
1. You feel Relaxed
With an all-inclusive vacation, you will experience Kenya in totality; you get to experience a comfortable vacation which includes amazing luxuries and cuisine. Most Kenyan resorts and hotels know how to appeal to all-inclusive guest, they provide all-inclusive services for their guest so that they can relax and have a pleasant holiday. One of Kenya's finest resorts, Baobab Beach Resort & Spa is a place where you can indulge yourself in everything you need while soaking up sun and engaging in other activities.
2. You can stay on budget easily
With an all-inclusive vacation, you can plan your holiday effectively, you get to know roughly how much everything is going to cost you ahead time. It helps you to plan your budget for activities and excursions. All-inclusive holidays keep costs down while travelling. It doesn't matter what the exchange rate is because you are hardly going to spend anything at all once you get to your destination. You won't need to start looking for ATM or even start working out currency conversions. An all-inclusive Kenyan travel covers just about everything.
3. Everything you need is within reach
An all-inclusive travel for a family vacation in Kenya makes holidays less stressful. You don't need to start looking for how or ways to have fun. Fun activities are within your reach. Swimming pools, restaurants, entertainment and beaches are usually within walking distance. Most all-inclusive Kenyan resorts provide fun activities for everyone including kids. You will enjoy the convenience and peace of mind especially when travelling with kids or as a group.
4. You meet people from different parts of the world
Tourists and visitors from all over the world are visiting Kenya for their holidays. An all-inclusive vacation in Kenya will give you an opportunity to meet families and individuals with similar leisure pursuits as you, you get to socialize or participate in exciting activities together. You also get an advantage to meet the locals, Kenyans are welcoming and friendly, and you get to learn more about the Swahili culture and tradition. You will definitely love it there!
5. It is stress-free
The reason why most people fuss about travelling is logistics and its outcome – stress. An all-inclusive vacation in Kenya gives you relief, you don't have to waste your time looking for a taxi or its driver when you arrive at the airport or even start looking for a hotel to lodge and restaurant to wine and dine. An all-inclusive travel takes care of everything, the only thing for you to do is to unwind and enjoy everything it offers.
Even though, you can enjoy any type of vacation in Kenya but the only type that will cater for all your needs is an all-inclusive vacation where you can treat yourself to luxury, great food, hospitable services, exclusive facilities, and a variety of interesting activities and entertainment.
What do you think about an all-inclusive travel? Share your experience with us in the comment box below: