It is that time of year again; the one month that we all live for…December! Yes. You have made it through eleven months of absolutely no Christmas; no carols; no decorations and eggnog, unashamed binge drinking nor merry making. You even made it through Thanksgiving (for our American friends) with some room left for just a bit more decadence and indulgence.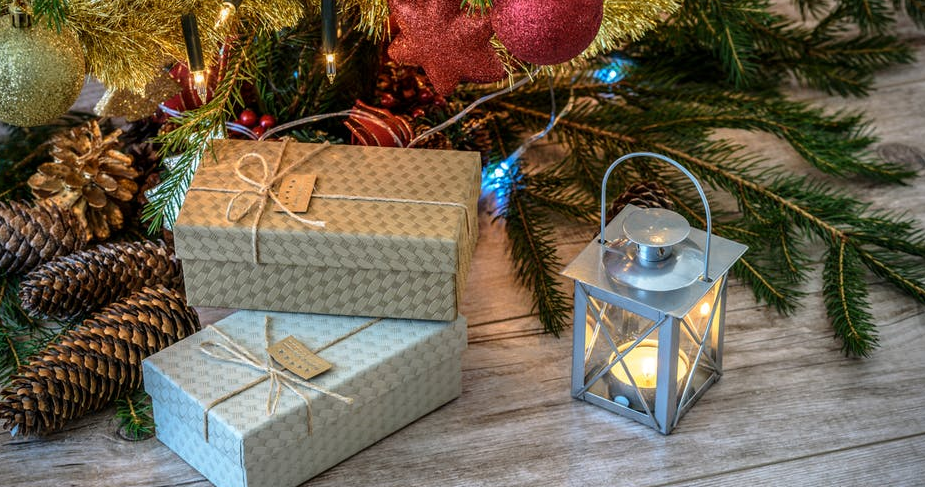 Yes! December is here and now we can really let loose.
But wait, through those past 11 months, there has been a thought gnawing at the back of your mind. Something you really wanted to do but never really got around to doing it. What could it be?
As luck would have it, you forgot to plan your Christmas Holiday. You didn't make any 'early bird' bookings; you didn't reserve any flights, heck, you don't even know what to do with your holiday this Christmas (that's how busy of a year it's been).
Just because you didn't make your Christmas Holiday plans in July like most crazy people, doesn't mean that you are doomed to stay at home and watch re-runs of House M.D (awesome show). There is still time to find something that will be perfect for you and the family. Here are 5 Last-Minute Christmas Holiday Ideas that will bring a smile to your faces and put the merry back into your Christmas. 
Spice, Ruins and White Sandy Beaches in Zanzibar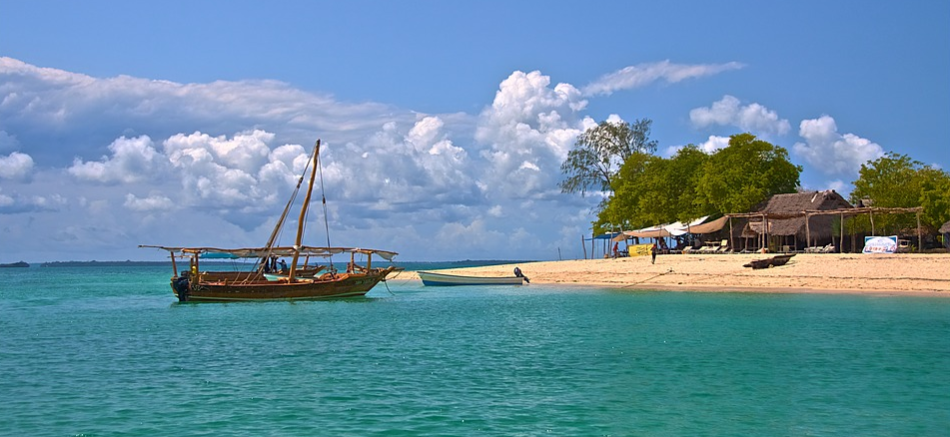 For most of us, there is no Christmas without white sandy beaches, cool ocean breeze, whisky and a coastal nightlife that will have you sweating through the holidays.
While most people would be headed down to Mombasa and Diani, why not take your family a little further out to the island of Zanzibar? Only an hour and fifteen minutes flight time from Nairobi to the island, Zanzibar is by far one of the most exotically appealing last minute Christmas destinations.
This gorgeous spice island is famous for being a commercial hub that still has that old, Arabic – Sultan look and feel. From ancient Islamic ruins to breathtaking Arabic houses and miles upon miles of palm-tree riddled white sandy beaches, there is nothing quite like exploring an island during your holidays.
There is a tonne of things to do in Zanzibar:
Go snorkelling and diving off the beautiful reefs
Experience deep sea fishing in the Indian Ocean
Visit the spice plantations
Walk through the central market and haggle for unique carvings by local artisans
Then there is the nightlife, the luxurious resorts and some of the best water sports you can find on this side of the moon. The hotels are never really fully booked (even then, there are hundreds of private residents that open up their homes for visitors during this busy period). Check flight availability on your desired dates.
Head North to Turkana County
Image courtesy of Safari254
Up until recently, Turkana has been a well-kept secret; far from the marauding traffic of holiday makers who either head down to the Coast or a little inland to Naivasha. Although it has kind of blown up in recent times: thanks to the discovery of 'Turkana Boy' (a skeleton of a 7 – 18 yr. old boy believed to be 1.5 million years old) and the fact that Turkana also has sandy beaches, this arid slice of paradise is now a 'HOT' attraction for vacationers. Pardon the pun.
Image courtesy of Safari254
About a 2 hour flight from Nairobi, Turkana has some of the best, almost uninhabited beaches in the country. There are several tented camps along the shores of the lake such as 'Lobolo Tented Camp' that will simply blow your mind.
Apart from sunbathing and fishing on Lake Turkana, you could head out further into the lake to visit the three most beautiful islands you will ever see within any landlocked region (Central, South and North Island) Shaped almost like a love-heart, these islands are not only sublime, but they are also serene and quite picturesque.
Image courtesy of Safari254
While you are there, you will get to learn a bit about the El Molo people (a disappearing tribe of Kenya: only a handful of unmixed El Molos are believed to still exist).
Fish in style and luxury at Rusinga Island Lodge, Rusinga

Image courtesy of AfricanMeccaSafaris
If your idea of a Christmas holiday is serene and secluded luxury then maybe you should head out to Rusinga Island in Rusinga, Kisumu. There is a lodge there that will absolutely mess with your sense of luxury. Rusinga Island Lodge is like nothing you have seen before on your travels. For the most part, it has everything you would expect from a luxurious lodge: great service, awe-inspiring decor and plush romantic rooms. But the key attraction here isn't the lodge itself, it's the island and what comes with it.
Are you someone who likes to spend some quiet time fishing out on a lake or a jetty?
Do you think that trolling for massive Nile Perch along the shores of Lake Victoria would bring some sanity back into your life?
Maybe you just want to sit back, relax and let the well-trained staff wait on you throughout the holiday as the kids zip around in Jet skis in the lake?

Image courtesy of AfricanMeccaSafaris
The main attraction in Rusinga Island is the fact that it just lets you be! It is laid back, relaxed, serene and extremely picturesque without so much human traffic. It is the perfect getaway destination for those of us who would rather be a little secluded during the holidays.
If instead, you want to experience some action, then you can take part in the Rusinga Festival that happens on the 21st to the 22nd of this December.
Live on the edge at Emakoko, Nairobi National Park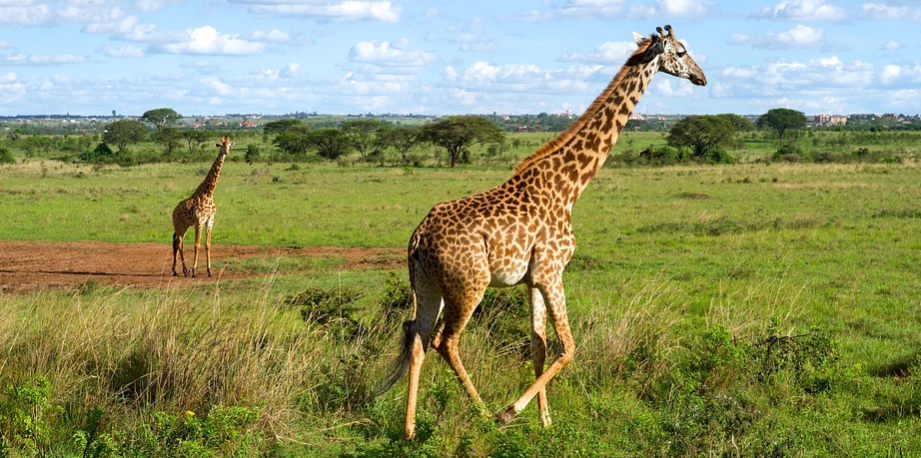 Have you ever been to the world's only National Park within city limits? To say that Nairobi National Park is unique would be to understate the matter. From being home to the Big Five (lion, leopard, rhinoceros elephant, and Cape buffalo) to playing host to a myriad of luxurious resorts and tented camps, all within a 10-minute drive from the city centre, the world's only National Park within city limit goes all out to impress.
Emakoko, is an outstanding member of the lodges that can be found within Nairobi National Park. Situated on the edge of the park itself, the drive up to the lodge will give you the African Safari experience that millions of people traverse the world to enjoy. Once you get there, assuming you have already caught your breath and recovered from the sheer luxury that is the lodge itself, you could take a game drive to see all that the park has to offer in terms of scenery and wildlife.
Using the lodge as a base of operation you could go for:
Game drives through the park
Visit David Sheldrick wildlife trust; an elephant orphanage
Take a helicopter ride to Mt. Kenya (45 minutes away)
Visit the Giraffe Center
Or you could just relax and let the serenity of the location wash over you. The options just keep coming. The video below gives you a good idea of just how gorgeous Emakoko is:
Head down to the Coast and get lost in the sands of Diani
Image courtesy of source
If all else fails, why not head down to the coast and let the turquoise blue waters of the Indian Ocean wash your tough year away? We have to warn you though, this is probably what most people in the country will be doing so you will encounter some human traffic. That being said, Diani is by far one of the most beautiful places in the country, if not the world.
When you are not frolicking along the white sandy shores, you could be:
Skydiving over the Kenyan coast
Visiting the Diani Beach Art Gallery
Playing a round or two of Golf at the Leisure Lodge Golf Club
Drinking your troubles away at Forty Thieves Beach Bar
Taking amazing selfies at H2O Extreme (pristine white sandy beach that stretches for 20KM and is absolutely seaweed free)
There is just too much to do and see here. Before you know it, your holiday will be over and you will be back at it again. But at least you will have made precious memories of thrilling experiences throughout the country.
Most of these place you can drive up to, except maybe Turkana and Rusinga Island. There are, however, last-minute flights available if you know where to look. Just because you haven't yet planned for your Christmas holidays doesn't mean that this one can't be the best one yet!