As soon as you drive through the gates of Meru National Park, you know that you are in a different world. A world where you are no longer King, but a highly welcome guest who is about to have their fill of the great Kenyan Wilderness; a world where the sun, the heat and the landscape all collude to give you a thrilling stay.
The National Park is a land where you get a nonchalant drive by a herd of Elephants, several Reticulated Giraffes, Hartebeests, Hippos, Grevy's Zebra and act like it is nothing because this is the land of plenty as far as wildlife is concerned; a land where you get to see beautiful hilltops that allow for wonderful panoramic views of the gracious plains below you; a land where you are cut off from civilization and the only company you have is the wild, the highly trained Kenya Wildlife Service rangers (KWS) and your privacy.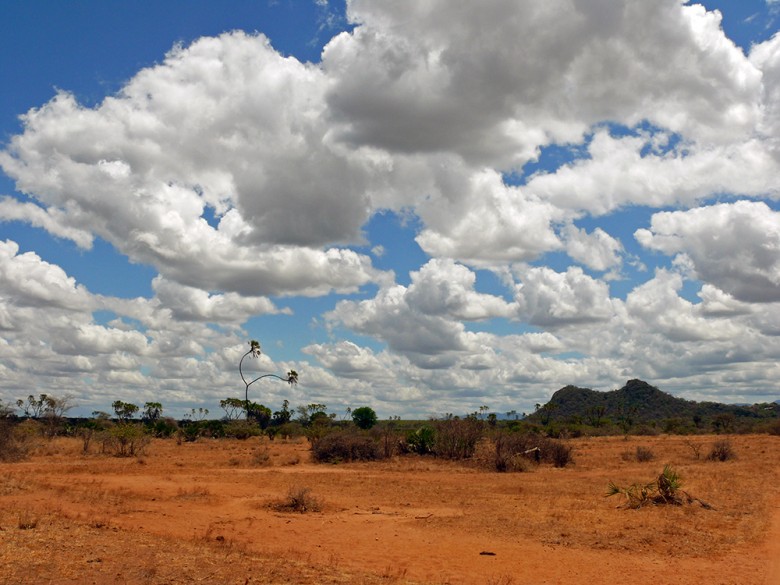 Photo Source: Claudio Audisio on Flickr
As unbelievable as it may sound, Meru National Park is one of the most secluded game reserves in the country. For this reason, visitors mostly have the park to themselves most of the time. Subsequently, this is a highly welcome change as you get to share the park with just a few lucky wilderness lovers instead of a whole lot of trucks.
At 870km², Meru National Park is a vast, secluded paradise which is part of the greater Meru Conservancy. The best part is that once visitors pay for access through Meru National Park (Murera or Ura Gate), they have full access to Bisanadi National Reserve (which is the true definition of beautiful wilderness), Mwingi National Reserve and Kora National Park. (They are graciously beautiful conservation grounds that offer you the true taste of Africa.)
But vastness isn't necessarily a sign of greatness. To experience just how great and how 'other worldly' this National Park can be, here are 5 gorgeous places to stay in Meru National Park:
1. KWS Facilities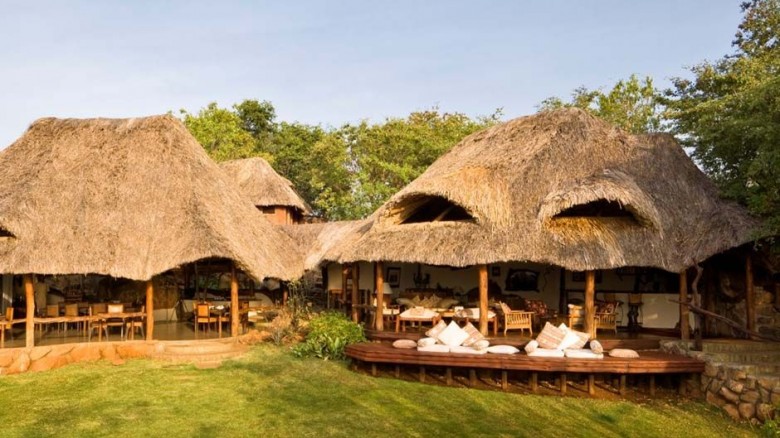 Kenya Wildlife Service (KWS) is responsible for the rejuvenation of this vast wonderland. Back in the 80's, there was rampant poaching and insecurity within the park that saw the Elephant and Rhino numbers dwindle to a scary level. But great effort, sacrifice and dedication from our beloved park rangers has seen Meru National Park rise from the ashes and reclaim her place at the mantle of wilderness beauty and diversity. Now White Rhinos have a safe haven here, Elephants can roam freely and better yet, you can visit the park knowing that your security is all but guaranteed.
That being said, KWS has some wonderful facilities at the park that would suit people of all walks. If you are the 'rough-it-as-you-go' type, then you will absolutely appreciate any one of the many Self-Catering Bandas, such as Kinna, which consists of 4 wooden 1 & 2 bedroom Chalets by the Bwatherongi River and Murera, which offers Four 2 bedroom stone chalets near Murera Gate) for comfortable accommodation within the National Park.
KWS also has gorgeously spacious Guest Houses that can accommodate a large family or a big group of friends travelling together. They are Kinna Guest House, a lodging house that is big enough for 10 with a huge family room and two en suite bedrooms and Meru Guest House, which offers an amazing accommodation with a beautiful three bed roomed house near Murera Gate.
Their campsites, however, will give you that wonderful 'outdoors' feeling as you catch a glimpse of the beautiful starlit night sky while you pass the time in front of a warm camp fire. Either that, or you could go swimming in the pleasant swimming pool by Bwatherongi campsite (the water is just fine; trust us on this. Even at 8pm in the evening). Aside from Bwatherongi, there are other seasonal campsites provided by the many rivers that meander through the gorgeous park.
2. Elsa's Kopje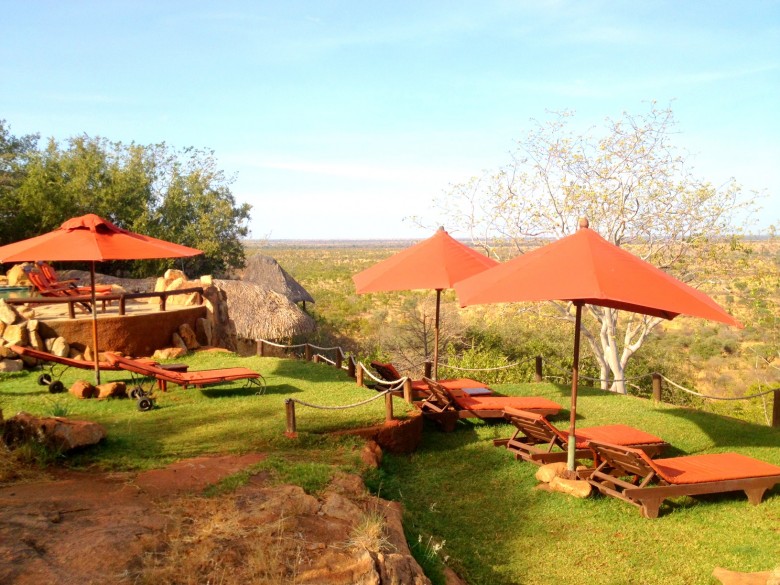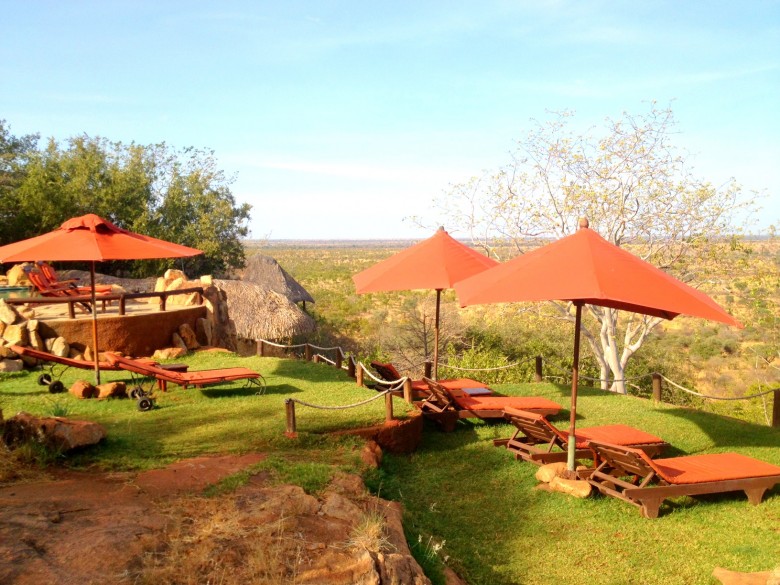 Photo by Robert Ombija
This has to be the crown jewel of Meru National Park. Elsa's Kopje is so beautiful you simply must see it to believe; even then, it will be a tall order. From lavishly constructed units built into and around the big rocks, to a gorgeous swimming pool that is not only a welcome refreshment in the great heat but also an unbelievable view point into the great plains below, Elsa's Kopje offers you a taste of royalty. With individual cottages located atop the Mughwango Hill, Elsa's Kopje truly is a sight to behold, just as she offers you sites of the park worth beholding. Visit: Elsa's Kopje
3. Rhino River Camp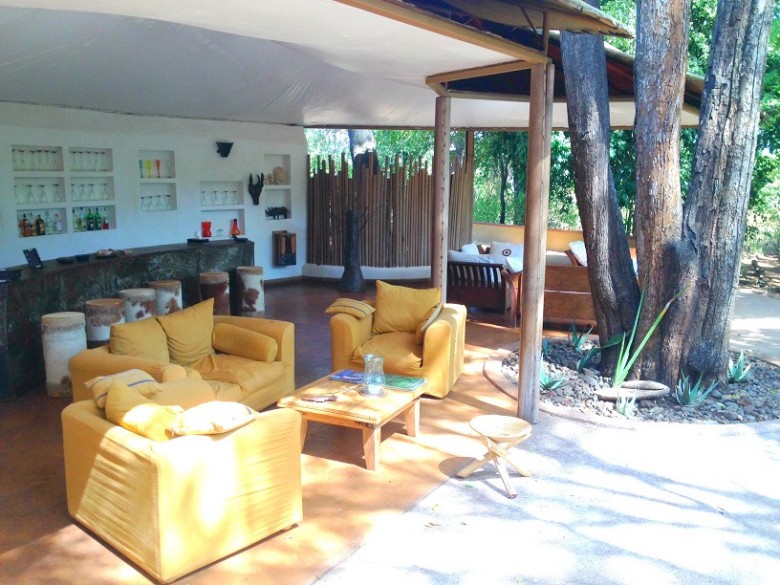 Photo by Robert Ombija
If you want a taste of one of the most unique 'experiential-cocktails' in the African wild, then you simply must visit Rhino River Camp. For starters, the tents are absolutely beautiful. Not only are they spacious and lavishly decorated, but they are also secluded for your privacy. Although Rhino River Camp is insanely breathtaking, with a sparkling pool to boot, how it looks is not the main reason you want to visit this place (although, it must be said that, her aesthetics is a big part of why you should visit), the Italian owners are the people who make the place a must visit and stay location. The husband will dazzle your palate with some of the most outstanding Italian cuisine you never thought you could taste in the wild while the wife will regal you with wonderful anecdotes about their beloved campsite and their stay at the National Park. They will also give you the best advice on where to go for your game drives and how to make the most of your visit to the park. The staff is wonderful and you even have Wi-Fi access (almost unheard of in this expansive jungle). Visit: Rhino River Camp
4. Ikweta Safari Camp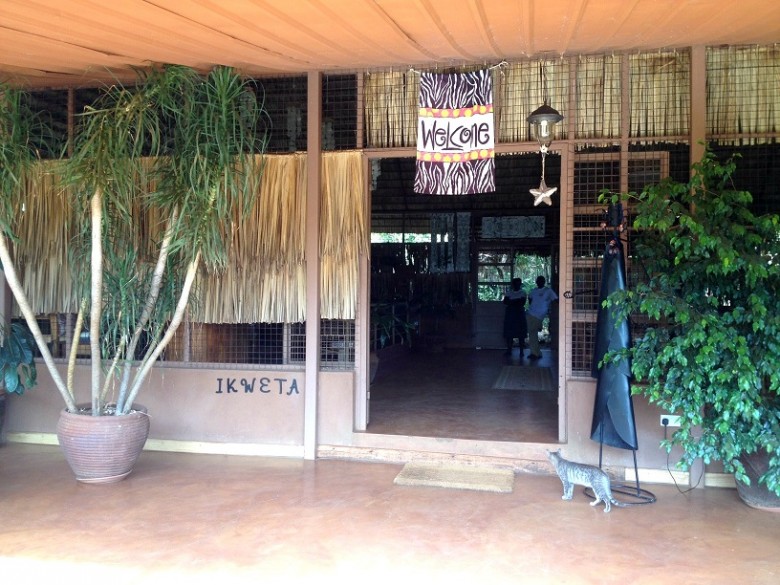 Photo by Robert Ombija
Now this is beauty incarnate. Ikweta Safari Camp is the embodiment of simplicity and absolutely breathtaking gorgeousness. With wonderful twin and single tents, Ikweta offers you no complications, just simple beauty, a bar, a pool and amazing service. This is where you should go when you want nothing else but a serene a peaceful stay within one of Kenya's best facilities. Visit: iKweta Safari Camp
5. Leopard Rock Lodge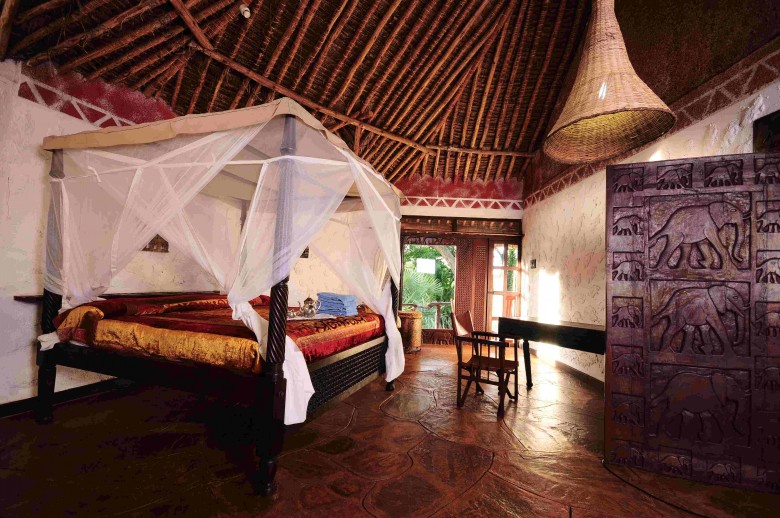 Five star service within a world class facility; an inviting pool; a spa and Jacuzzi; gastronomic cuisine inspired by African and European tastes; panoramic views of the surrounding natural tranquility around you and absolute privacy in one of the most untouched parks in Kenya, what more could you ask for? Leopard Rock Lodge brings you the best of Meru National Park. In fact, Leopard Rock Lodge is so good that it even brings you a glimpse of Bisanadi National Reserve from the terrace. Visit: Leopard Rock Lodge
Meru National Park just happens to be one of the least visited parks in the country, but you will find more untouched natural beauty here than anywhere else. With a plethora of wildlife to see, well over 450 documented bird species and raw-natural beauty, this is one park that everyone should make a point of visiting. In fact, it makes for the perfect romantic getaway at any time of year.
You can either drive to (you get to take in amazing sights of the snow capped giant: Mount Kenya on your way in) or you could fly in, in which case, you get to see everything. The choice is yours.
KWS has done a great job of ensuring that the park is secure both for the wildlife and the visitors alike. However, fair warning laws dictate that we must tell you: NOTHING can prepare you for how beautiful this place is and the kind of tranquillity it offers.
Have you visited Meru National Park? Share your experience with us in the comment below: