What is it about adventure sports that gets people so excited? Could it be that executing seemingly superhuman moves such as gliding through the air at death-defying speeds makes us feel invincible or could it be that as a species we cannot help but push our limits? Maybe it's the fact that many of these activities take us way out of our comfort zones and remind us that there are forces out there much bigger and stronger than we are? Or could it boil down to a simple primal philosophy that 'the nearer to death you are the more alive you feel'?
No matter how sadistic or inspiring the reasons that drive you to go base jumping off an 828m tall building are, it is worth mentioning that there are some tremendous advantages that come with adventure sports. If you go paragliding, skydiving or mountain biking every now and again, you will develop:
Better mental health
A healthier heart
Better self-confidence
Stronger outlook on life
Fewer fears
And you will do all this while traveling to new exciting places and conquering all manners of challenges including making new friends, finding a hobby (healthy or otherwise as is the case with some extreme sports) and you will garner better control over your own body (it would surprise you how many people do not already have this nailed down).
Adventure sports in Kenya
As one of the world's leading travel destinations, Kenya has a lot more to offer than just spectacular Safaris riddled with sightings of the Big Five, breathtaking scenery and outstanding lodging facilities. If you know the right people who know the right places to go, there are activities that will get your heart pumping through the roof and send you back home with a sense of achievement that only conquering your own fears can accord. Here are some exciting adventure sports options in Kenya:
Go Skydiving off the Coast of Diani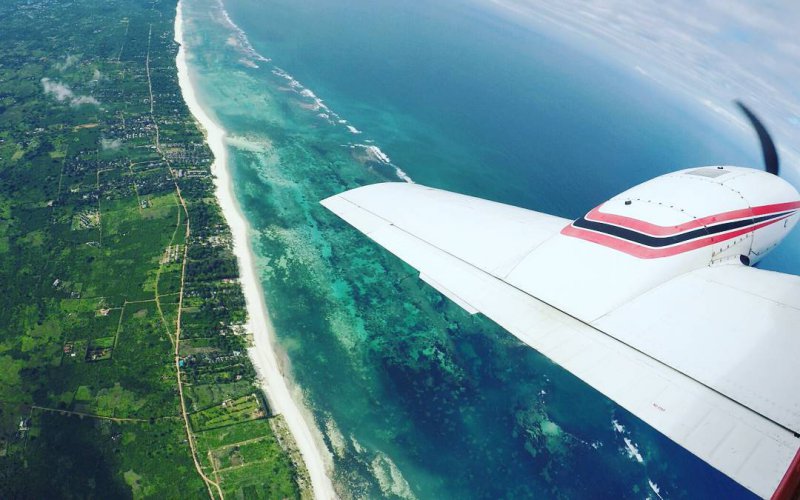 The country's leading Skydiving outfit is in Diani. 'Skydive Diani' is operated by professional skydivers who offer their visitors a bird's eye view of the Kenyan coast from a vantage point that will not only show you it's breathtaking beauty but will also take that breath away from you in a literal sense.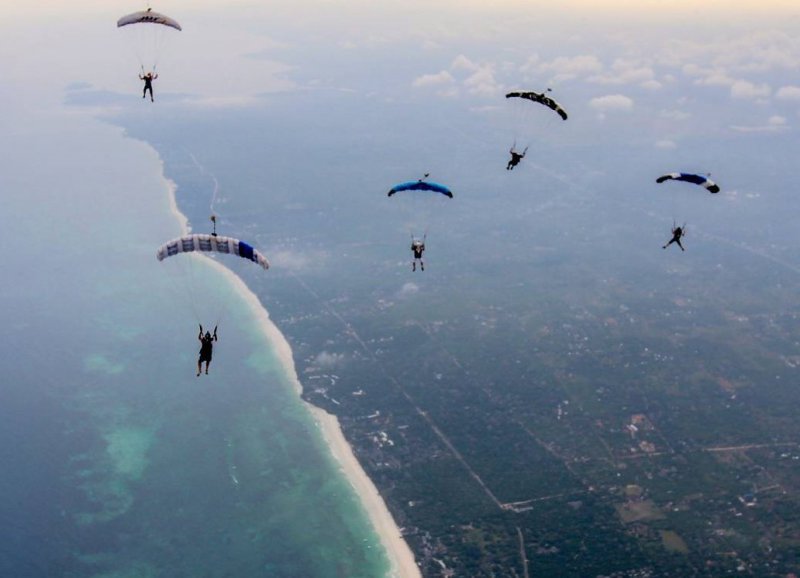 They say until you have gone skydiving and are hurtling towards the Earth at unbelievable speeds then you do not know what a real adrenaline rush feels like. Whether that is true or not depends on the alternative activities to which you compare skydiving. What is a fact is that this is one of the most exciting adventure undertaking in the country and if you have thrill issues then you should fly down to Diani, get back up in the air and voluntarily jump out of a perfectly good aeroplane with one of the experienced instructors.
Zipline through a forest or over a river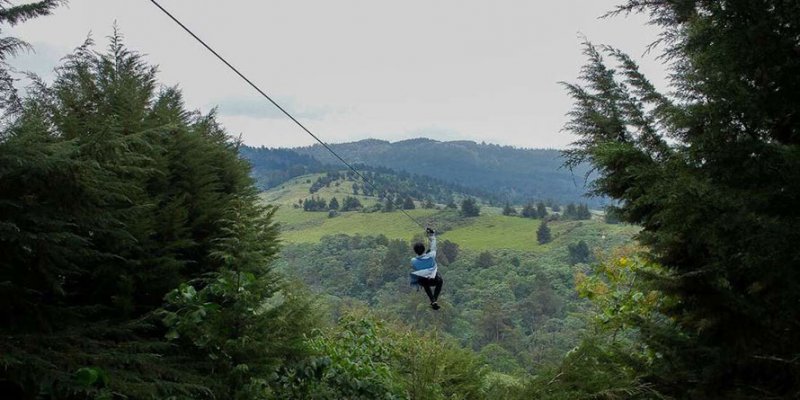 When it comes to flying through the air untethered to bothersome safe transportation apparatus like aeroplanes, the list goes a little something like this:
Skydiving
Base jumping
Bungee jumping
Ziplining
Kenya offers you every single one of these except maybe base jumping. There are several ziplining destinations in the country. The longest line in East Africa, if not Africa (the jury is still out on that) is at 'The Forest' in Kereita – about 45 minutes from Nairobi. This destination offers you about 2.4KM of tethered flight over the lush Kereita forest with crisp mountain air blowing in your face and the blood pumping through your veins as the speeds get more intense halfway through the line.
There are other outfits that offer ziplining in Kenya. Savage Wilderness sends you screaming over the Tana River every day of the week except when it is raining. You could also just follow 'Zipline Kenya' a company that set's up mobile ziplines in different exciting locations throughout the year.
Battle the white water rapids on River Tana
Savage Wilderness is an organization that specializes in adventure tourism in the country. On the River Tana, in Sagana, you can get beginner lessons on river rafting and kayaking. If your idea of a good time is getting drenched as you battle a fast-moving river that has rapids, mini-waterfalls and some of the best scenery in the country, then head out to Sagana and jump in.
Climb rocks or conquer mountains
When it comes to mountains, there is only one major player in the country: Mt. Kenya (the second highest mountain in Africa). This giant, however, is in a country where it shares the borders with a host of other demi-giants (Mt. Elgon, Mt. Longonot, Ol Donyo Sabuk and the likes). This makes mountain climbing one of the most exciting and readily available adventure activities for anyone not afraid of a little muscle soreness.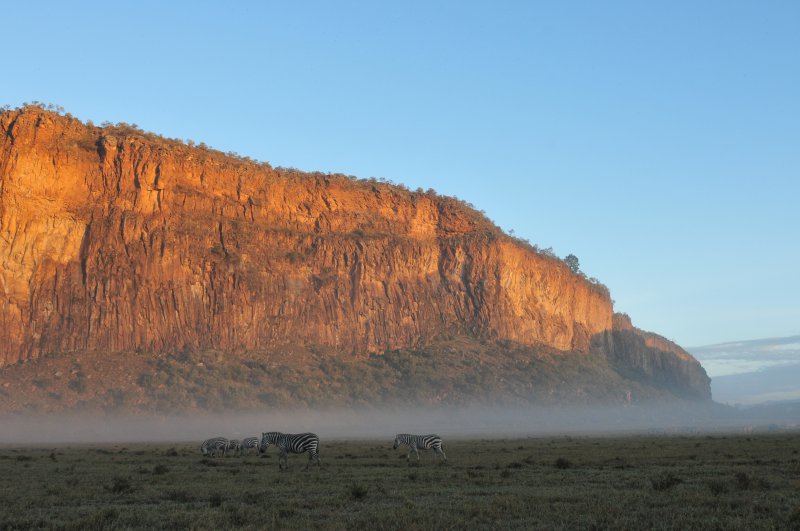 If, however, touching the skies is not your thing but you'd still like to dust off your climbing skills then there are a host of indoor rock climbing facilities you could visit. Climb Bluesky is an outfit in Nairobi that has excellent indoor and outdoor rock climbing towers that will drop that fear of heights right off your back.
You could also join the Mountain Club of Kenya and practice your rock climbing skills on the main wall at Hell's Gate or Elephant Rock at Tsavo National Park.
Bungee jump into the abyss
This is a staple for adrenaline junkies. In Sagana, at Rapid Falls, there is a structure, 60m tall, from which you can bungee jump while attached to an elastic code. The thrill is not only in the jump itself but also in the workup towards the jump, the rebounds and the sight of all your friends trying really hard not to cry for their mommies when their turn comes around.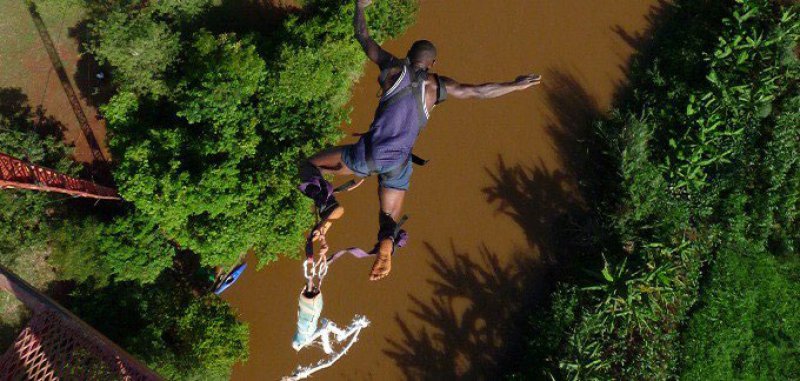 If you are not all about death-defying feats but would still like to feel a rush of adrenaline coursing through your veins, then you could try:
Go Karting in Lang'ata
Feeding the crocodiles at Mamba Village
Scuba diving in Mombasa
Diving off the highest platform at the Kasarani Swimming Pool
Walking across the bridge at Rolf's Place
Playing a round of paintball in Rongai
All these activities are not only exciting, they are wholesome and give you an everlasting sense of achievement. Plus, they are kind of fun and will uplift your 'street cred' among any friends who chicken out!
Image credits: