When you think about luxury travel, what comes to mind? Gold plated planes with the world's most beautiful air hostesses, serving you caviar on silver platters? Well, the caviar, the silver platters and the air hostesses can stay. The gold plated plane is a bit much, though.
The truth is, luxurious travel really depends on the traveller. Some of us find luxury in the simplest of things. Others, however, have to be surrounded by silver and gold before they can rate anything as 'luxurious'. Whatever your definition of luxurious travel, there are some destinations in Kenya that will just…mesmerize you! To say the least, here are 20 of the most luxurious things you can do in Kenya.
1. Fly to Space at Mahali Mzuri Kenya Safari Camp
This amazingly unique camp site is owned by Sir Richard Branson, the prodigious entrepreneur and the founder of Virgin Group. That alone should tell you that there is nothing ordinary about this place. It has 12 spaceship shaped tents that are set in the breathtaking backdrop of the one and only, Masai Mara. This is the camp site you go to when you want to bring your modern world into the wilderness. There is complementary laundry services, Wi-Fi in every tent and even iPads are available for guests to use. Visit: Mahali Mzuri Safari Camp
2. Experience Nature with Riding Safari – 'Ride Kenya' at Ol Donyo Lodge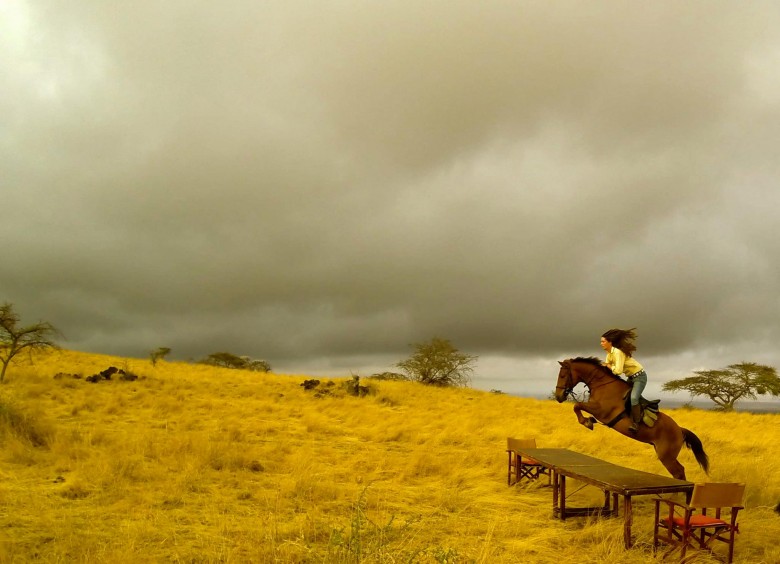 If your idea of luxury is experiencing life in its most natural and easy going form, then this is for you. Ride Kenya is no doubt one of the most adventurous and luxurious things to do in Kenya. The riding safari offers boundless access to one of the largest regions of Africa, from dry lakebeds of Amboseli in the east to the grand Chyulu Hills in the west, with Mount Kilimanjaro overlooking the breathtaking range of ecosystems. Guests are offered a chance to enjoy bush walks, game drives and ride on well-schooled horses during the riding safari, plus they get to have a safe and close encounters with the wildlife during the mobile safari.
Now, let's talk about a luxury trip in its most basic definition. Beautiful surroundings with absolute exclusivity and a team of caterers that has nothing else to do but cater to your every need. These are the kinds of places that will have you spending an obscene amount of money in a frighteningly short amount of time. But for those who know what they want and deserve, there is no other way to live. Visit: Ride Kenya
3. Pamper Yourself at Alfajiri Villas – Diani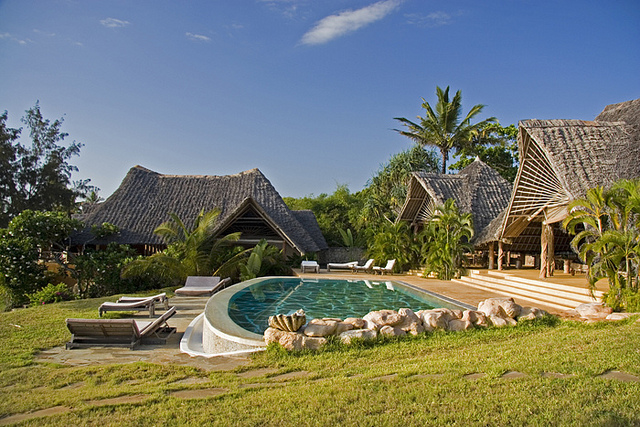 These are some of the most exclusive villas in the Kenyan cost. Every villa has absolute privacy and enjoys an elevated view of the beautiful Indian Ocean. These villas are serviced by some of the best chefs in the coast and the support staff is very highly trained. Here, you will be treated as royalty. Visit: Alfajiri Villas
4. Sample the Best of the Best at Diani Reef Beach Resort & Spa – Diani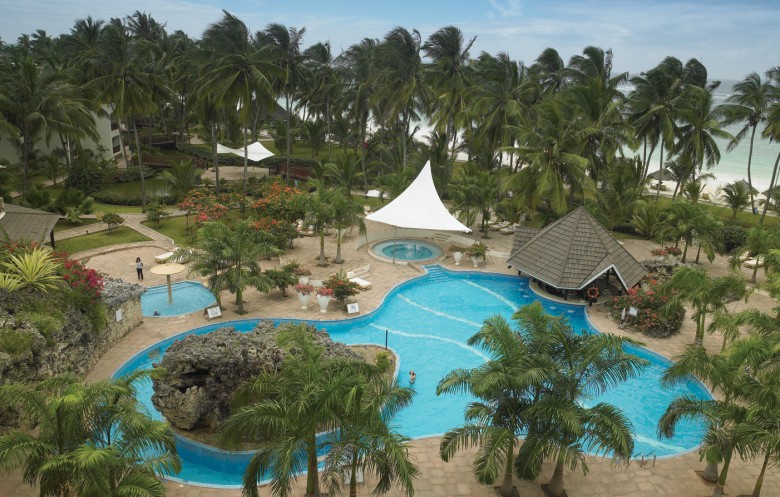 This is the hands-down favourite of many luxury travellers who visit Diani Beach. Diani Reef Beach Resort & Spa is set on 35 acres of nothing but paradise. A private beach, 143 luxurious rooms that have everything you can reasonably dream of and excursion packages that make your visit to Kenya one to remember. Visit: Diani Reef Beach Resort & Spa
5. Get the Best Out of Africa at Bateleur Camp in Kichwa Tembo – Masai Mara
Have you ever seen 'Out of Africa'? If not, try and watch it. It is a wonderful movie that will show you just how beautiful Kenya is. You must be wondering what this has to do with the camp site. Well, most of it was shot here. This place will take your breath away and never give it back. Oh, did we mention you get a private butler?
6. Feed the Rothschild Giraffe at Giraffe Manor – Nairobi
Giraffe Manor resonates the ancient British aristocracy. It's a 140 acres conservancy that it is built on is as lush as it is breathtaking. Most mornings and evenings you will have some unusual visitors (the 8 Rothschild Giraffe) that reside on this conservancy. They come to see what the visitors are up to and to find out if you are willing to share some of your snacks. It is an all-round, wonderful experience in a very exclusive location. Visit: Giraffe Manor
7. Distinguish Yourself at Fairmont The Norfolk – Nairobi
This is by far one of the most prestigious and well respected establishments in the city of Nairobi. Fairmont The Norfolk is a luxury hotel with modern touch, Kenyan charm and and a distinctive personality. The Norfolk has been a staple for Kenya's elite society for over a hundred years now. Kenyan luxury safaris begin here! Visit: Fairmont The Norfolk
8. Experience Exclusivity at Loisaba Luxury Safari Camp – Rift Valley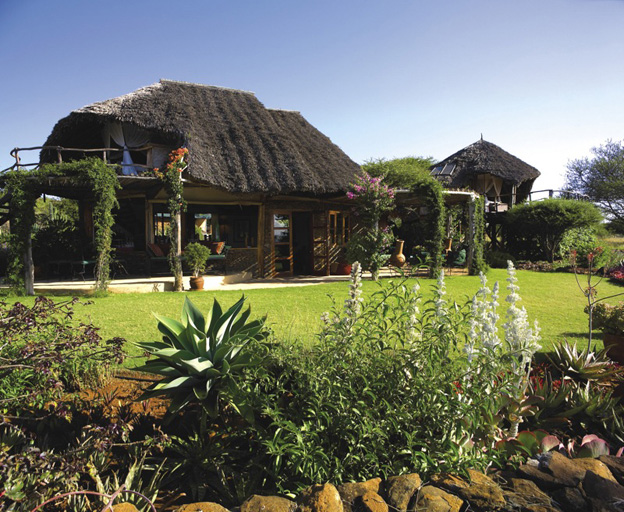 This is an outstandingly beautiful luxury safari camp located in private wilderness ranch in Nanyuki, Rift Valley . You can choose to either stay at the house, the lodge or the cottage. All of their accommodation is authentically African and reeks of pure luxury. They have an on sight spa that will wash and massage all you worries away. You will get a chance to sleep under the undisturbed Kenyan skies in one of their beautiful star-beds. Visit: Loisaba
9. Pay Tribute to Elsa The Lioness at Elsa's Kopje – Meru National Park
Elsa's Kopje is renowned as one of the most outstandingly elegant lodges in all of Africa. Each one of the 8 suites blends in perfectly with the hilly surroundings and has an exclusive view of the rocky hillside that they are built on. This is where Elsa the Lioness, from 'Born Free' lived. Visit: Elsa's Kopje
10. Get Specific at Cottar's 1920's Camp – Masai Mara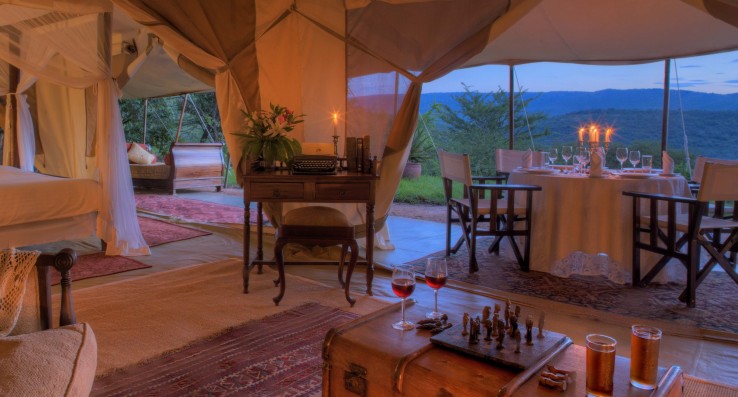 Remember when we spoke of 'gold plated planes'? Well, the Cottar's 1920's Camp has more 'gold' than that plane. The camp has 3 Gold Level Guides (qualified by the Kenya Professional Safari Guide Association). It has also been awarded the Gold standard by the Kenya Ecotourism Society. But, all that aside, the camp provides bespoke safaris. This means everything is tailored to your every desire and sprinkled with a healthy helping of luxury dust on top. Visit: Cottar's Camp
11. Be Uncompromising at The Msambweni Beach House – Mombasa
Picture this, if you will; 700 feet of private, white sandy beach, a lush garden, a view of the turquoise blue Indian Ocean from a 40 feet high cliff and an infinity pool that will make you sea sick (in a good way). This is what you will get at the Msambweni Beach House. With 28 acres of natural tropical land and private transfers, this is where luxury comes to get away from compromise. Visit: Msambweni Beach House
12. Get an undefined luxury at the Tribe Hotel – Gigiri, Nairobi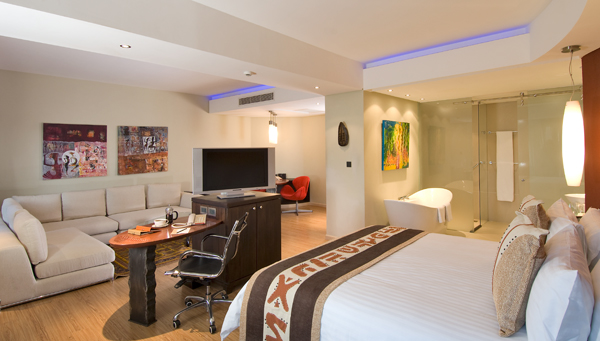 Do not let the title fool you; there is nothing tribal about the Tribe Hotel. That is, unless you come from the 1% tribe. The Tribe Hotel is luxury redefined. Located in Gigiri, which is one of the most upscale living districts in Kenya, The Tribe Hotel offers nothing but the best. It is just next to The Village Market, which is East Africa's Premier shopping mall. The rooms here are impossibly beautiful and only serve up rarefied….everything! Visit: Tribe Hotels
13. Get a Taste of Dubai in Nairobi's Caramel Restaurant & Lounge – ABC Place
Dubai is perhaps the epitome of luxurious living in this planet. And with good reason! The UAE, as a region, has an obscene amount of money. This is exactly the kind of luxury that the Caramel Restaurant & Lounge brings to Nairobi. This luxurious restaurant is located at ABC place, Waiyaki Way, Westlands. If you want to know just how exclusive this place is, there is a bottle of Remy Martin Louis VIII there that goes for over 1.2 million Ksh. (well over $ 13,000). Here, you can enjoy foods and drinks that will drive your pallet wild. Visit: Caramel Restaurant and Lounge
14. Get Homely at Palacina The Residence & The Suites – Nairobi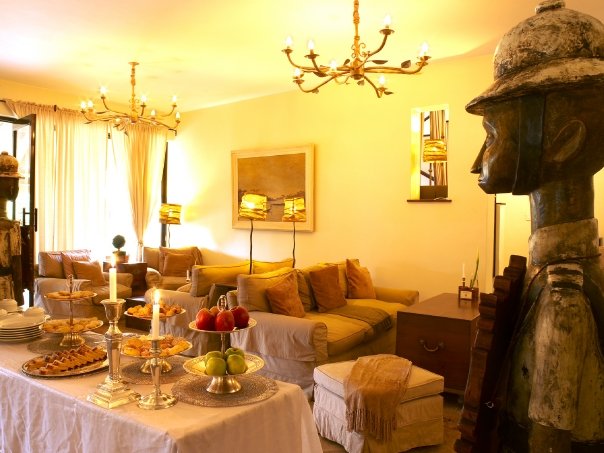 This is one establishment that combines a 5 star status with a homely feel. This is not your regular hotel. The Palacina, is family owned and run in the same manner. Here the luxury accorded to you is punctuated with a homely and loving touch from both the staff and owners. You can choose to stay at the suites, for short visits or at the residence for those staying for a period longer than a month. Visit: Palacina, The Residence & The Suites
15. Party like A Kenyan Celebrity at Galileo Lounge- Westlands, Nairobi
Galileo Lounge is one of the most popular night clubs in Nairobi. This is where the who's who of Kenya come to unwind. It has a wonderful atmosphere and several VIP lounges. Most nights, the VIP lounges are difficult to get into because many politicians, TV and radio personalities lay claim to them. There is a huge variety of drinks and tasty delicacies to enjoy.
16. Live Like Royalty at The Majlis Hotel – Lamu
There aren't enough words to describe this hotel. Idyllic, unique, stylish, luxurious, exclusive….all these pale in comparison to what Majlis has to offer. The hotel has the perfect view of Lamu and the Indian Ocean that acts as its front yard. This is a destination hat has the perfect blend of Swahili culture, Western amenities and pure luxury. Visit: Majlis Resort
17. Get The Palatial Experience at Ol Donyo Lodge – Chyulu Hills
Ol Donyo Lodge is a luxury safari lodge located in Chyulu Hills National Park, Makueni County. If you are going to go all natural, then you want to do it at Ol Donyo Wuas. Any one of their ten luxurious suites will give you an unparalleled view of the expansive plains by its door step and the majestic Mt. Kilimanjaro. Ol Donyo Lodge has managed to blend princely living with an authentic bush experience that you will be hard pressed to find anywhere else. Visit: Ol Donyo Lodge
18. Visit The Sanctuary at Ol Lentille – Nanyuki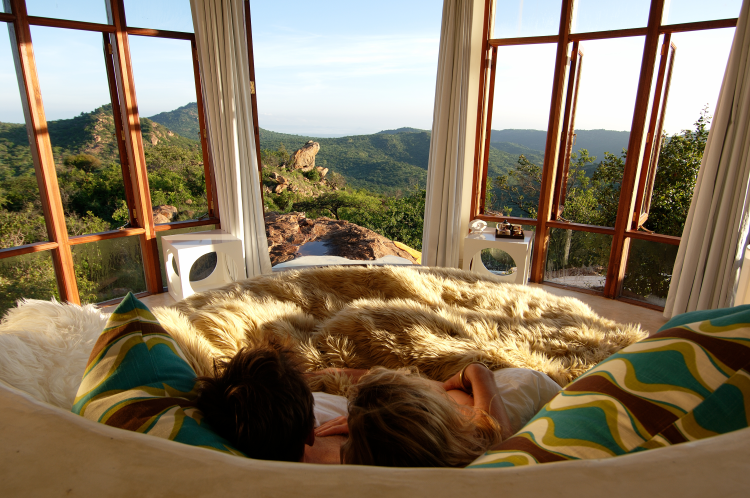 The snow-caped peaks of Mt. Kenya; Ol Olokwe, the sacred mountain of the Samburu people; Karisa hills; and the breath taking Matthew Ranges. These are just some the things that make up your view when you visit The Sanctuary at Ol Lentille. This is not even luxury anymore. It is decadence. The four houses within this sanctuary are heart-stopping luxurious with privacy and lush surroundings being the order of the day. The international in-house chef will serve you anything you want, any time you want. If that is not good living, then we do not know the meaning of the phrase. Visit: The Sanctuary at Ol Lentille
19. See Nairobi from The Rooftop Lounge and Cocktails – Sankara, Westlands
Sankara, Nairobi is one of the best, and newest, hotels in the city. Just by looking at it, you know that Sankara is in a class of its own. From the neatly dressed and exceptionally polite valets, to the professional wait and hotel staff, the Sankara will give you all that you deserve. If one of the things you deserve happens to be a beautiful view of Nairobi's skyline and impeccably prepared cocktails, then there is nowhere better than the Rooftop Lounge that just so happens to be a poolside bar. Visit: Sankara
20. Sit Back at The Crystal Bar – Panari Hotel, Nairobi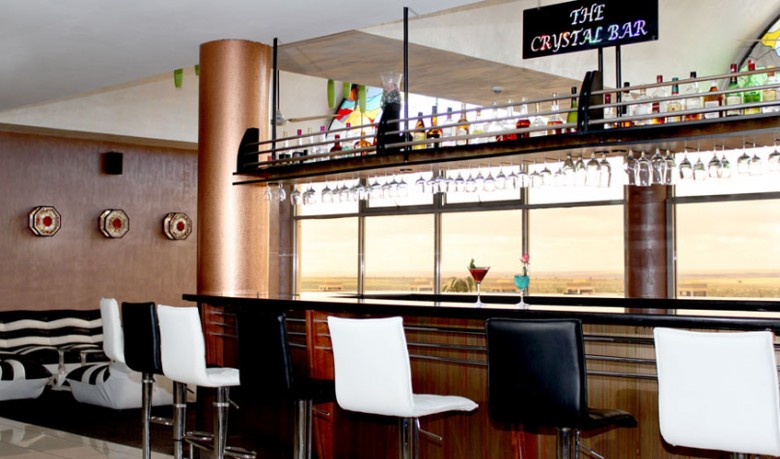 As we mentioned earlier, sometime the most luxurious things are the simplest of them all. Although, The Crystal Bar is located at one of Kenya's premier hotels, Panari, the bar itself tries to be as simple as can be. Shinny glasses, expertly prepared cocktails, Wi-Fi and an outstanding view of the Nairobi National Park. This is where you come to just…chill! Visit: Panari Hotels
Depending on your definition of luxury, there is a host of things and places that you could visit within this magnificent country. The best part is that, wherever you go, you will find some of the friendliest people you will ever meet. People who are easy to smile and more than willing to help you learn Swahili! It is about time you gave yourself a treat, have the best vacation by enjoying the luxurious things Kenya has to offer.
Are you interested in visiting Kenya? Book the cheapest flights to Kenya now!
Have you enjoyed the luxurious things to do in Kenya? Share your experience with us in the comment below: